Remo D'Souza's next directorial, Street Dancer 3D, finished its final day of shooting on July 26.
The film's stars -- Shraddha Kapoor, Varun Dhawan and Prabhudheva -- clearly had fun on the sets.
Street Dancer 3D is the follow-up to 2015's ABCD 2.
The film went on floors in February this year and is scheduled to release on January 25 next year.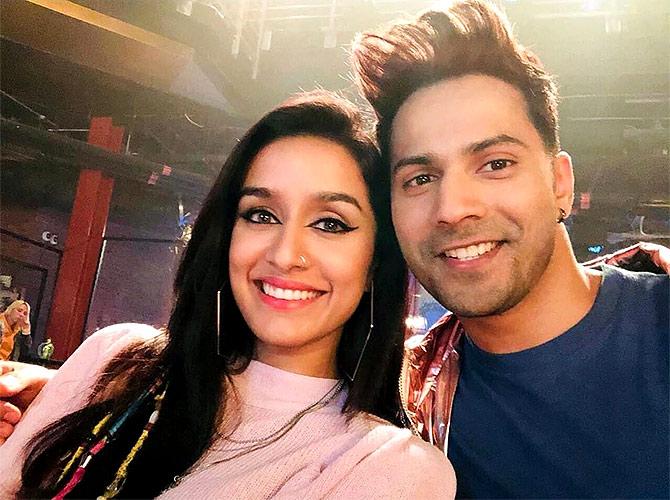 Varun and Shraddha on the last day of the Dubai schedule.
Did you know Katrina Kaif was the original choice for the lead role but she opted out? Shraddha Kapoor later joined the cast.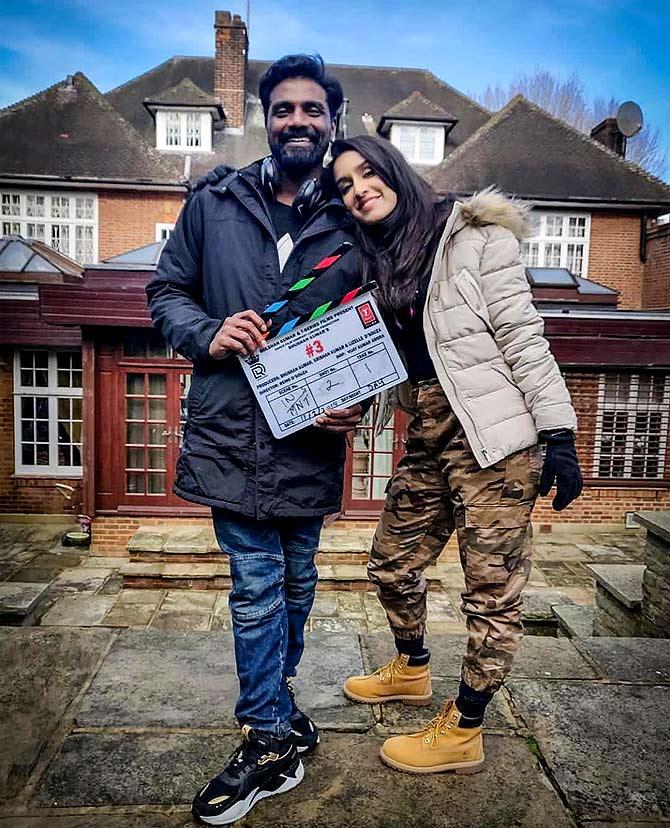 'Leaning on the right shoulder @remodsouza Paving the way', Shraddha says about her director.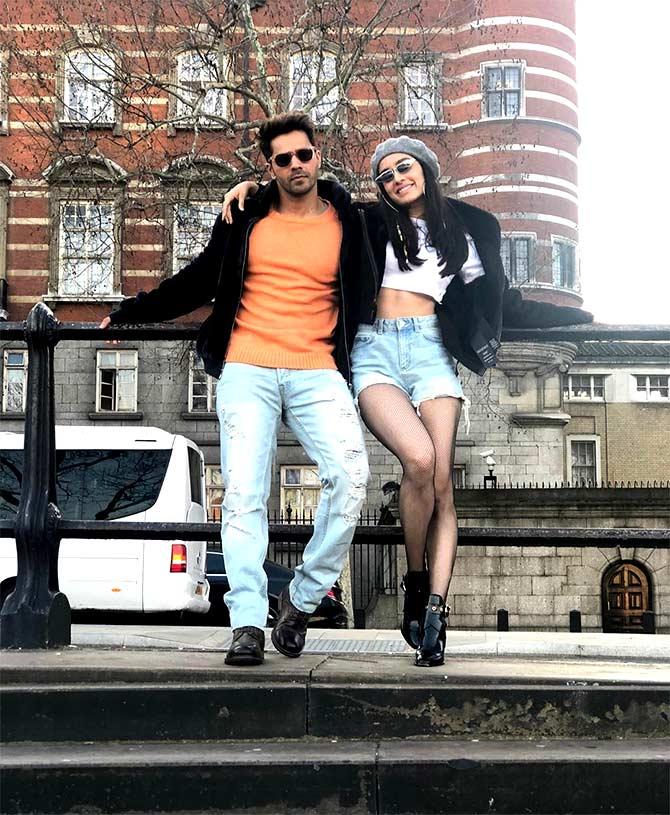 Shraddha shared this picture on Varun's birthday (April 24) and wrote, 'Happy birthday fellow Street Dancer!
'@varundvn You're an amazing friend, co actor and most importantly, a really nice person. Your good vibes are too contagious and you make everyone very proud.
'Have the best birthday!!! Love you'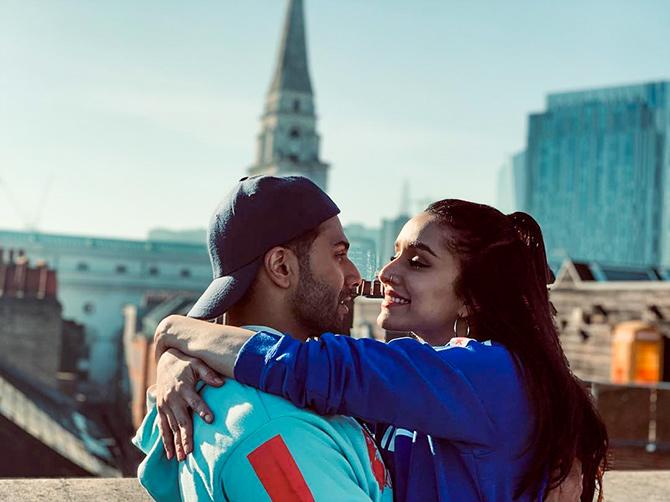 And this one on Valentine's Day. 'Happy Valentine's Day! With love from us Street Dancers'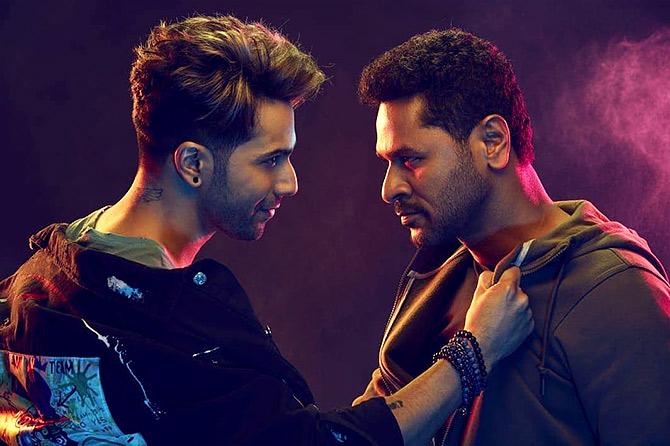 Varun's inspiration, 'Oh DEVA re DEVA aya PRABHUDEVA. The god of dance @prabhudheva #streetdancer3d. Very excited to work with this man again he's someone I have always looked upto'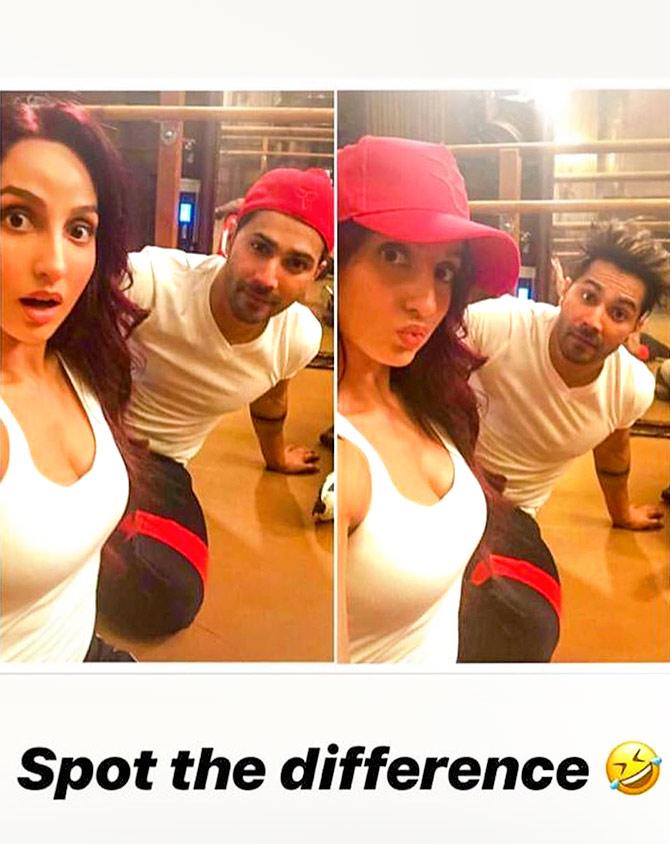 So, what's different?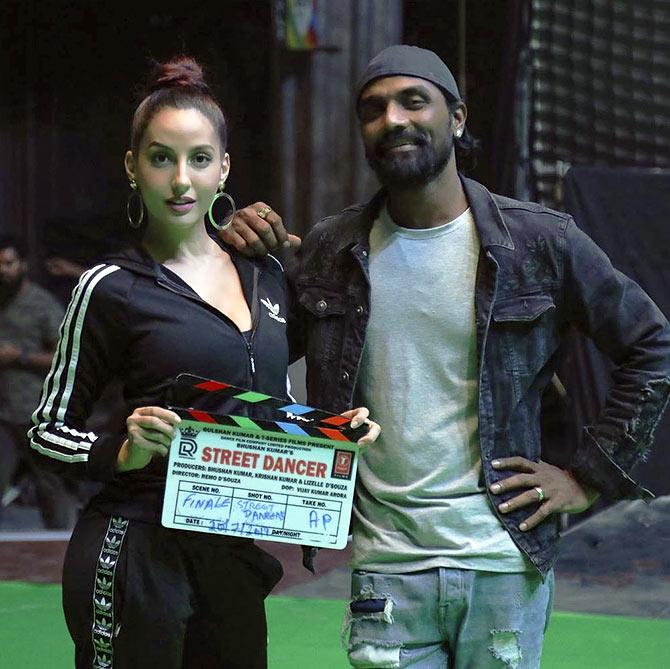 Nora Fatehi and director Remo D'Souza strike a pose.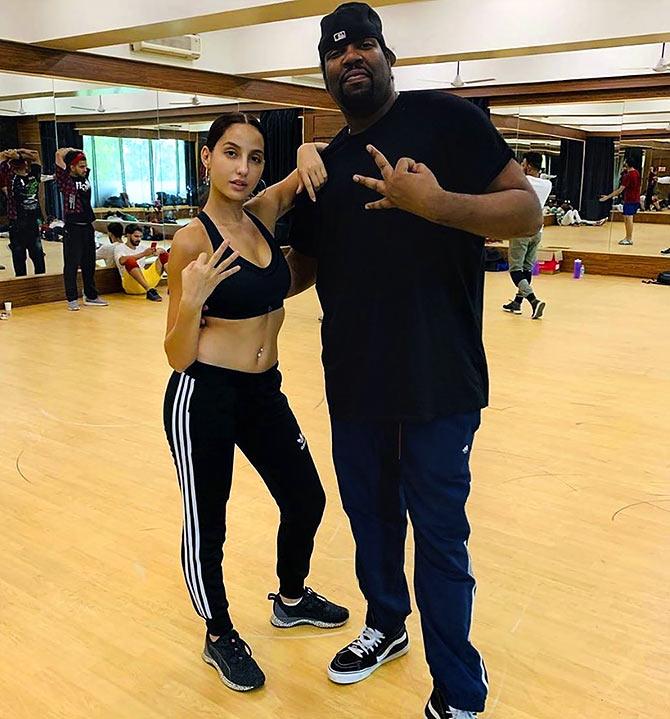 International choreographer Tashan Muir take a break from rehearsals.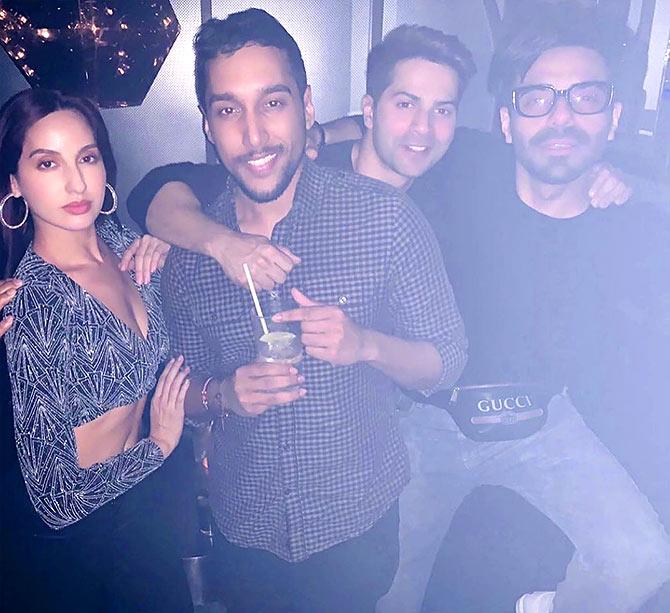 Nora with assistant director Steven Roy Thomas, Varun and Aparshakti Khurrana.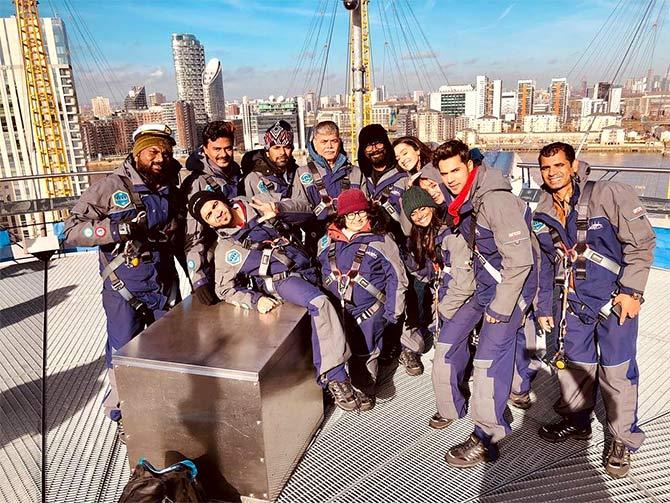 Shraddha wrote a lovely thank-you note after the wrap of the film.
'We wrapped Street Dancer last night and my heart feels so full right now.
'It's been such an incredible and memorable journey.
'It all starts with one man - Remo sir. @remodsouza Our Captain. The flag bearer of bringing dance films to India.
'Thank you sir, for our film and for paving the way for so many dancers all around our country to believe in their dreams. Bhushanji, for believing in this film.'
'VD, my forever babulal chirkut batuk, you are an amazing friend and co actor.
'@varundvn Prabhu sir - you've blown our minds away with being so humble and being such an unbelievable dancer! Nora - you crazy amazing dancer you!'
'@norafatehi Dadu - thank you for shooting our film so amazingly.
'Kruts & Shetts, you both are the lifeline of our film and have choreographed everything in the most incredible way and have kept the faith throughout! @iamkrutimahesh @rahuldid
'Nivadi, my bulbul, thank you for being my pillar through all the rehearsals and for inspiring me through every tough step. @niveditaasharma
'To all my fellow actors and dancers - I love you guys so much that words just won't be able to express it. All the silly laughs and tp that we have done will be the highlight for me on this film.
'Thank you all for this friendship and love and strength through all the challenges! Love you guys too much!!! Shrads, Nix, Tan, Nam @shraddha.naik @tanghavri @menonnikita @namdeepak - you lovely, mad girls. What would I do without you'll?'
'Maahek and Praveen! @_praveen_nair @maaheknair You both are so inspiring. Thank you for making my fitness journey deeply meaningful.
'To the helpful physios - Rashi, Shinoj and Fatema who have made sure I can continue dancing despite all injuries. And doc Kalpesh - the most awesome chiropractor in town.'
'My boys - Raju, Jeetu and Atul : for being with me every step of the way, taking the best care of me. Lekha - my manager. For coming in to my life!
'And lastly but mostly importantly, my family and loved ones. For always being the wind beneath my wings.
'A BIG thank you to each and every person on the film. Everyone's worked so so hard and now it'll all be put together for all of you to see on January 24, 2020!'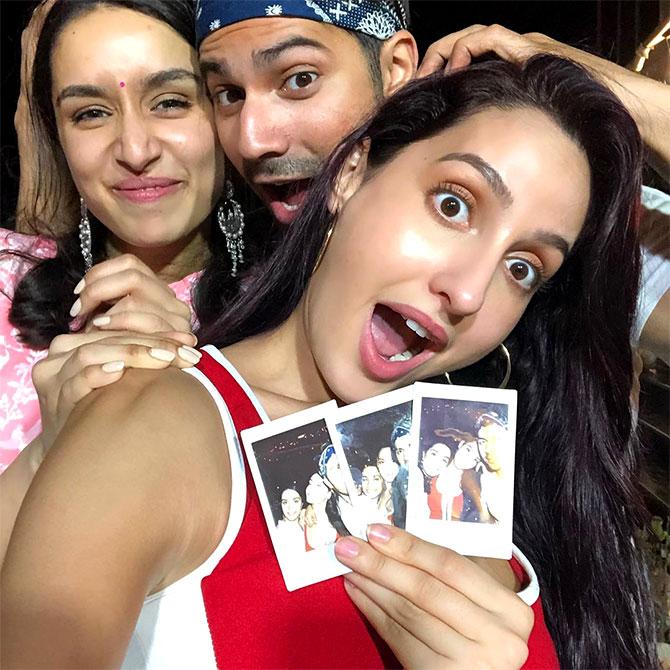 Nora, too, had a lot to say.
'Today is the Street Dancer 3D post marathon! Ill be posting the beautiful moments ive had on the sets of #SD3 today!
'Its officially a wrap for the film and im overwhelmed with so many emotions!
'I am so sad .. because #SD3 felt like a home to me and everyone became family!
'Ive formed life long bonds now and learnt so much!
'I want to say thank you from the bottom of my heart to @remodsouza @lizelleremodsouza @varundvn @shraddhakapoor @rahuldid @iamkrutimahesh @ms_taniatorao @tashan_unityuk @tseries.official and everyone else for giving me this chance to join your team!'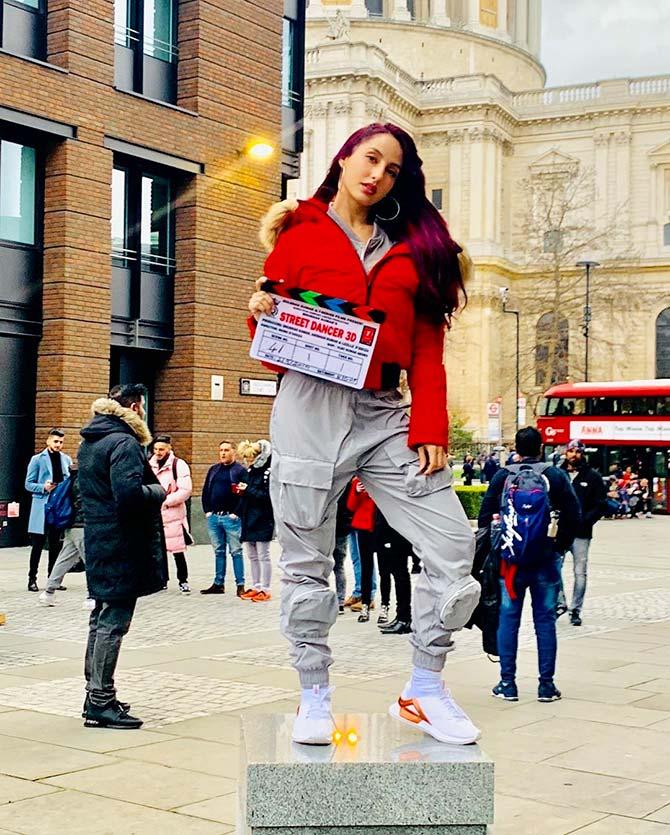 'Thank you for giving this random girl from the ghetto, so far away from anything bollywood and anything cinema, an opportunity of a lifetime!'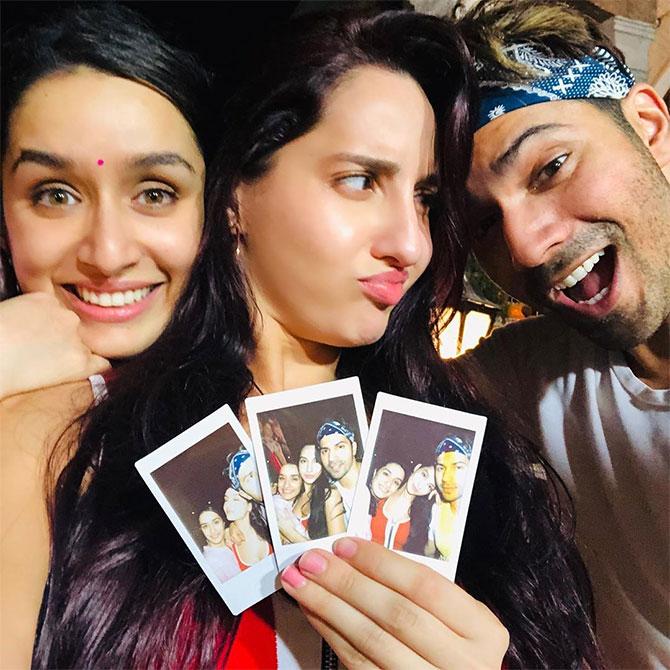 'Thank u for being so patient with me and pushing my boundaries and limits!
'Thank u for changing my life forever!
'It has been a childhood dream of mine to be apart of A Dance movie and you guys have made it come true!'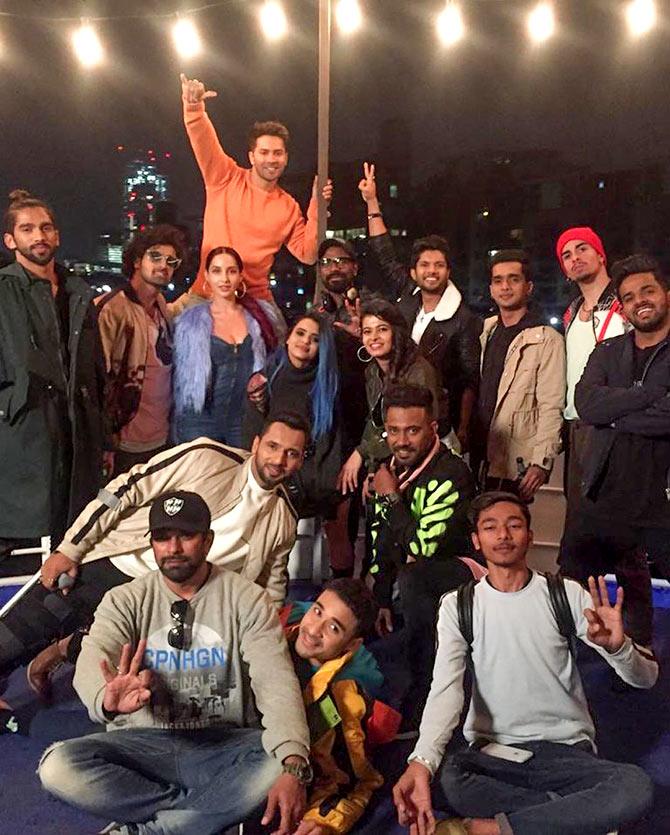 'Thank you! i want everyone to remember to never give up on their dreams because they really do come true!
'Ive been blessed to work with good people like you guys who genuinely love their work and respect the people they work with and thats all one can ask for! Thank you'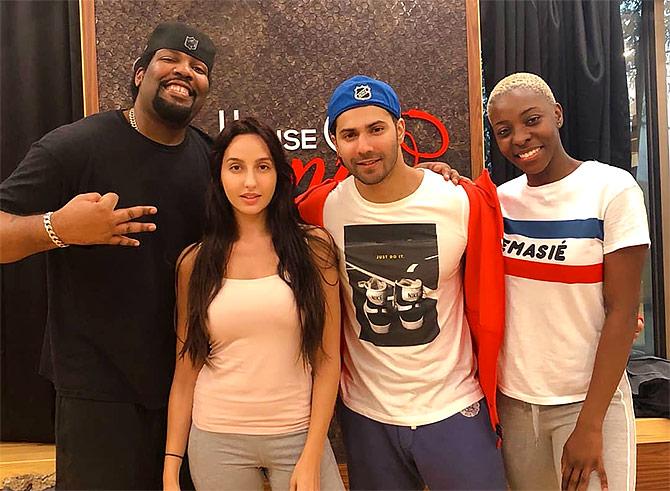 Professional dancer and choreographer Tania Torao, who specialises in Hip-Hop, wrote, 'So after taking a few days to reflect on this project and journey that I have been on these past with months. I am feeling fulfilled and immersed in gratitude.'
'I have had a chance to connect & learn from amazing souls who not only inspired me professionally but also spiritually. From you guys, I have experienced the qualities and the wisdom, in which I someday aspire to have - and also impact others with.
'Thank you for looking after us, and also welcoming the rest of the UK teams with nothing other than Love⁣'
Photographs: Kind courtesy Shraddha Kapoor, Varun Dhawan, Nora Fatehi/Instagram