'If you are a virgin after a certain age, people will bully, mock and pity you.'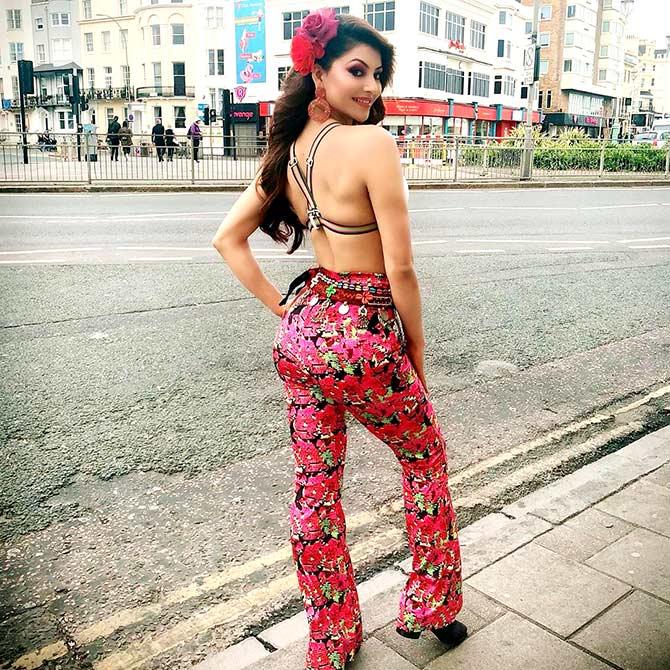 Last seen as a seductive ghost in Anees Bazmee's Pagalpanti, Urvashi Rautela now plays the lead in Virgin Bhanupriya, which streams today, July 16, onwards.
Urvashi plays a woman determined to lose her virginity.
"Actually, it is her friend who urges her to lose her virginity, to find a man in her life," Urvashi tells Subhash K Jha.
"After a certain age, there is a lot of pressure to find a man. I related to Bhanupriya on many levels -- her straightforwardness, her simplicity, her love for her parents. But I didn't quite connect with her method of finding a partner for herself."
"That whole experience was a bit strange for me."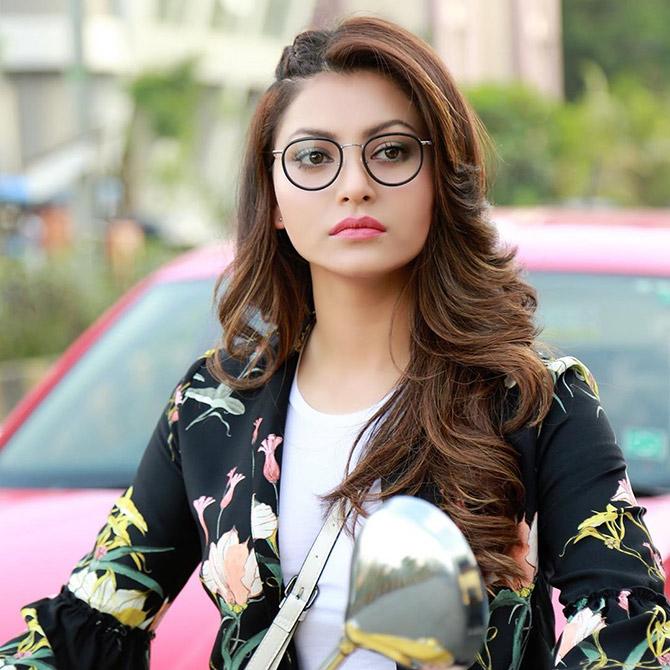 She is proud to be in a film that evokes laughter.
"I just came to know that Virgin Bhanupriya is the first comedy on the OTT platform with a female hero in the lead," she says.
"We have seen so many films where the male hero addresses sexual themes, like Ayushmann Khurrana tackled sperm donation in Vicky Donor and homosexuality in Shubh Mangal Zyaada Savdhan. Akshay Kumar sir did a film on the menstrual cycle, Padman," she says.
"Virginity has been stigmatised by our society for the longest time. If you are a virgin after a certain age, people will bully, mock and pity you," says Urvashi.
"Bhanupriya faces all of that. 'Tera kuch nahin hoga, tu hamesha virgin hi rahegi'... such comments kill your self-esteem. If rebuked this way, a girl begins to believe there's something wrong with her. I would call her a victim of peer pressure."
Urvashi insists her film is for the entire family.
"There is nothing vulgar or crass. Yes, we are handling a sensitive subject. Vicky Donor was about sperm donation but it wasn't vulgar. The same goes for our film."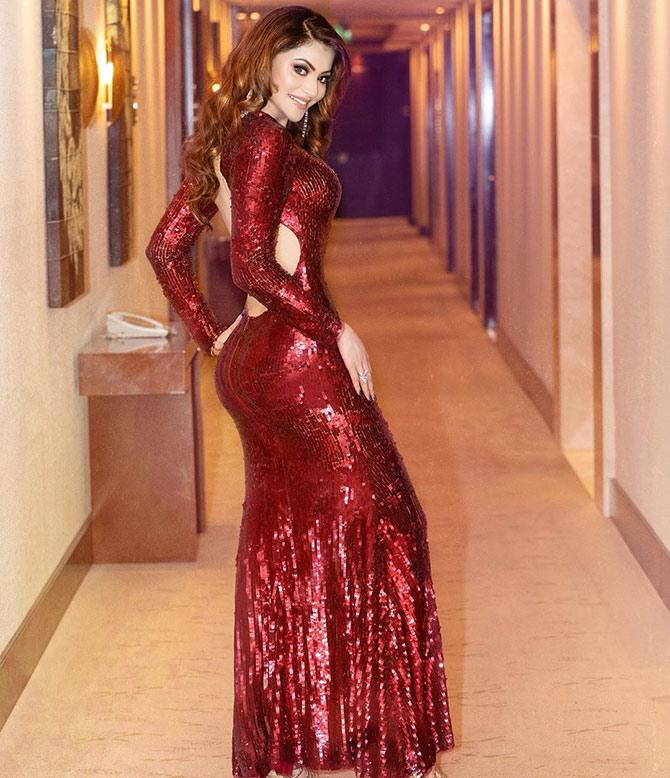 Urvashi doesn't mind promoting the film from home.
"It's quite a novel experience," she says.
"I never thought I'd be promoting one of my films virtually. And you know what? I am enjoying the experience! I realise how much of time, energy and money is wasted running here and there from city to city... I still feel the quality of video communication can improve," she says.
"It is such a relief not to dress up and go out there to market films... The whole process of getting ready for each event would take more than two hours. So much time saved. All that expenditure on going to parties, maintaining airport looks... has been eliminated."
Urvashi has been apparently paid Rs 7 crores for Virgin Bhanupriya. She dodges talk of remuneration and says, "I wouldn't like to discuss my pay. I am just happy to be in a female-centric film."
"Every heroine wants to play the central role. Producers put a responsibility on my shoulders, and that does make me anxious. But in a good way."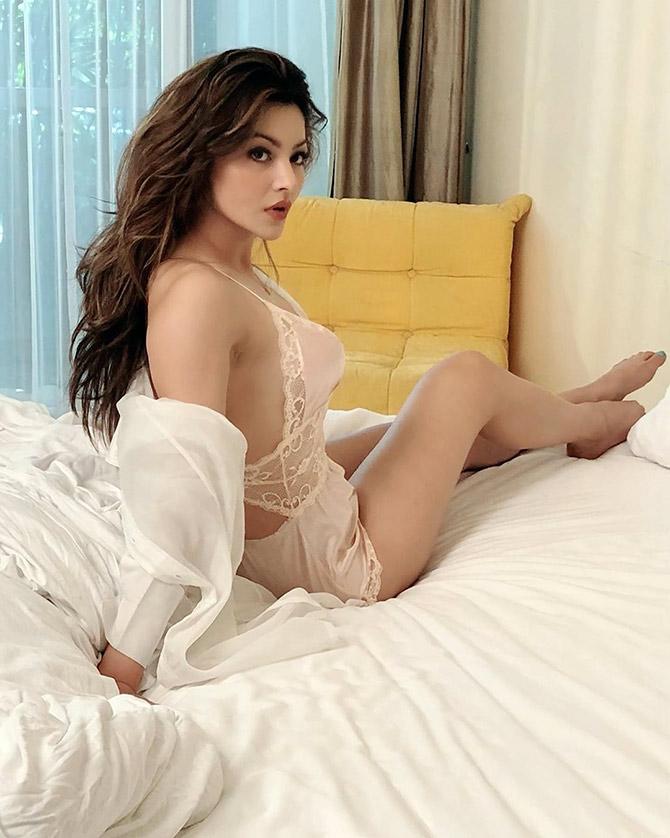 Any regrets about her film appearing on an OTT platform?
"None at all. It is the need of the hour. A good film will be appreciated on any platform. My film will be shown in 200 countries simultaneously. After the trailer, I got messages from Turkey and Portugal!"
Future plans?
"This lockdown has taught us all to slow down, to re-assess our lives and to value what is worth value. Also, not to plan too far ahead."
"2020 is about health, not wealth. Kisi terah se jaan bachao aur 2021 mein pahunch jao (Survive 2020 somehow and arrive in 2021). That's what matters right now."