A whole new version of Amitabh Bachchan and Anil Kapoor!
Farah Khan may have acted in a film but we're not referring to her.
We're referring to the person *next* to her.
Yes, it's a lady!
And she's a famous actress.
You probably won't get it, so we'll give you the answer.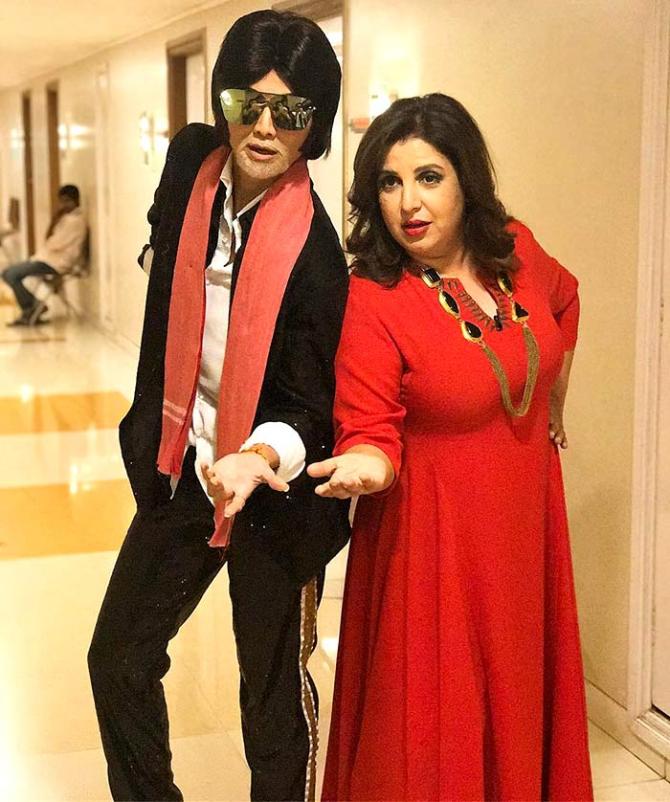 That's Shilpa Shetty.
Impressive makeup, isn't it?
La Shetty turns into Bollywood icon Amitabh Bachchan for Farah Khan's new television show, Lip Sing Battle.
Take a bow, Shilpa.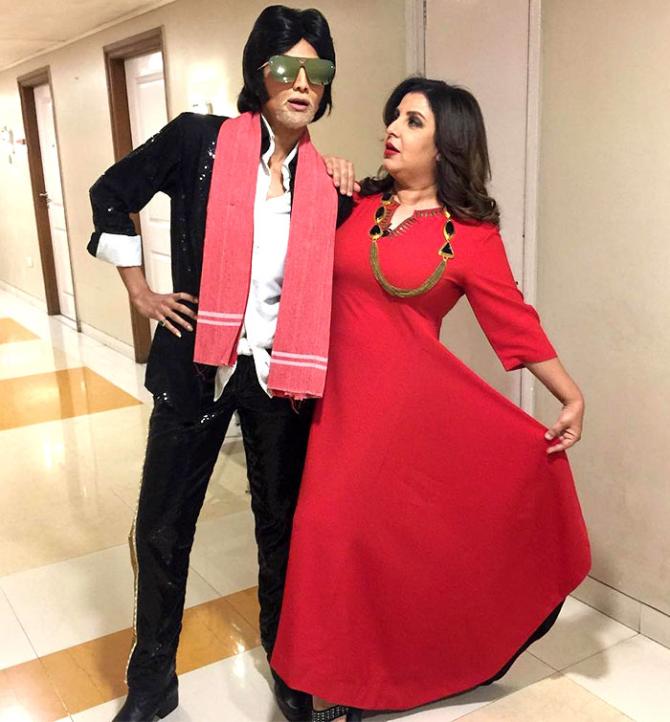 Farah can't get her eyes off the handsome, new Shilpa.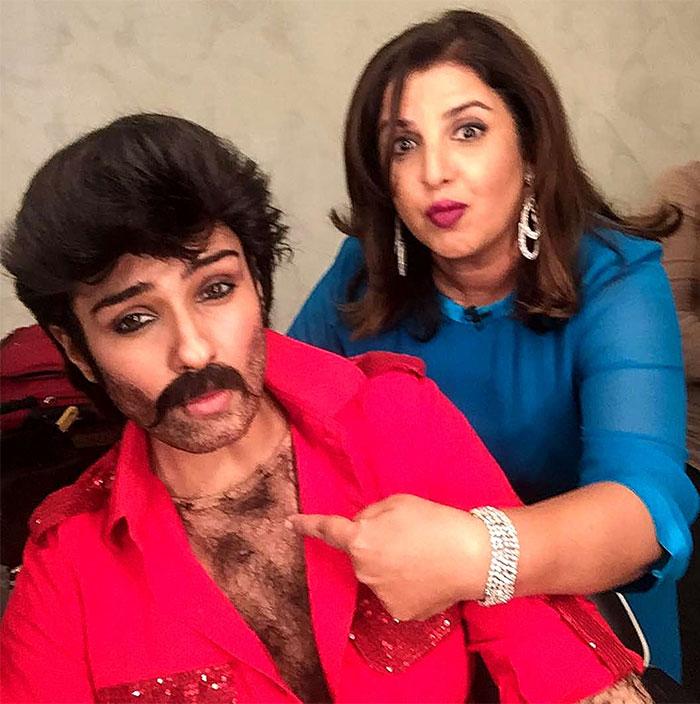 Now, who's this giving Shipa a run for her money?
That, ladies and gentlemen, is Raveena Tandon's splendid take on Anil Kapoor.
Photographs: Farah Khan/Instagram