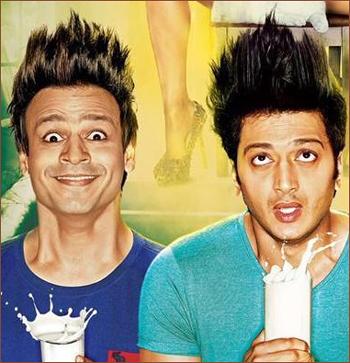 'Masti was an experience. Grand Masti was a different experience and Great Grand Masti will be a different experience altogether.'
Vivek Oberoi and Riteish Deshmukh discuss their latest film.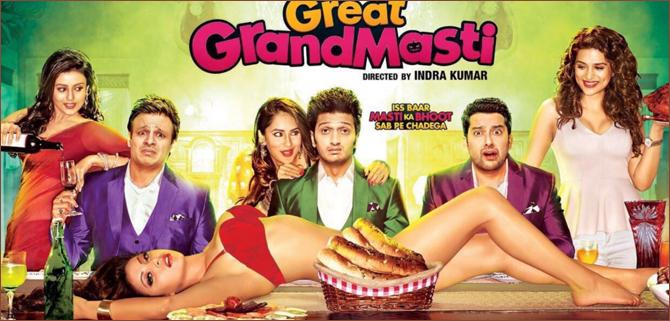 The Great Grand Masti boys -- Vivek Oberoi, Riteish Deshmukh and Aftab Shivdasani -- seem to have become inseparable, ever since they started working in the three installments of the hit franchise way back in 2004.
So when they did separate -- Aftab skipped the media interaction -- Vivek and Riteish couldn't help joking about it when they were asked about him.
"Who Aftab?" Vivek asked.
"Oh that fat guy, who keeps on shouting 'idea' in the film," said Riteish.
"Haa, *that* Aftab!" Vivek exclaimed. "Jokes apart, both of us are missing him!"
Vivek and Riteish claim they had a ball while shooting for the movies. They tell Jahnavi Patel/ Rediff.com what to expect from the film.
How does it feel getting back to Masti?

Riteish: It's like a big reunion.

Vivek: Like a family reunion.
Riteish: Yes, it's like all the friends coming together again to holiday in a different world. With every Masti, our bond becomes better, timings get better... We understand each other better. In the Masti series, it's not Aftab, Vivek and Riteish -- we are one unit.
Vivek: Going on the outdoor shooting was just incidental. It was more about us hanging out together, having fun, chilling out...
Riteish: ... Sitting outside the palace, going out for dinner...
Vivek: The vibe on the sets was infectious and everyone was having fun.

Is working in a hit franchise an advantage or is it an added pressure?
Vivek: A bit of both.

Riteish: Indra (Kumar, director) has answered this question earlier. He said, of course there is pressure but it's his job to convert the pressure into pleasure.

Vivek: You want to live up to expectations. We are not under pressure right now because, we think, after seeing the film...

Riteish: ... We've made the funniest Masti!

Vivek: Yes, Masti fans will be happy.

Riteish: Masti was an experience. Grand Masti was a different experience and Great Grand Masti will be a different experience altogether. The experience of watching the same characters in a different world is important.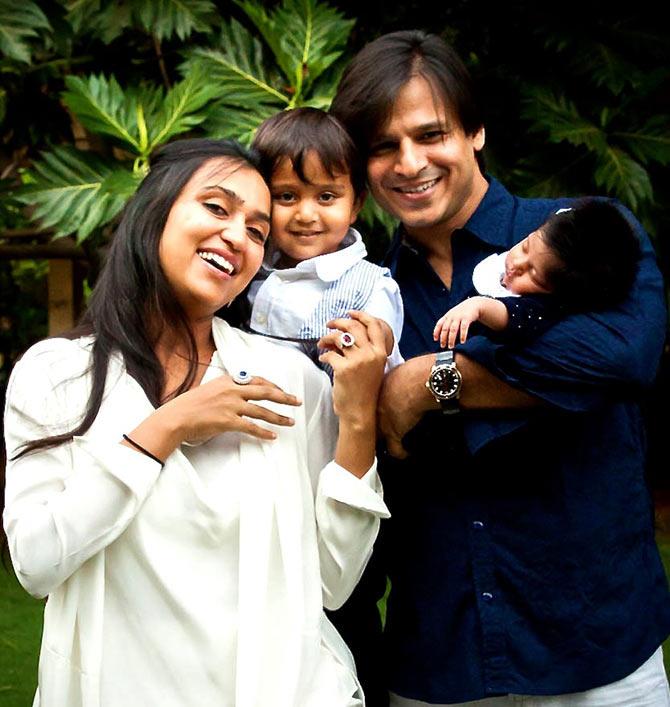 How has fatherhood changed you?

Riteish: It's changed me completely. Marriage changed me completely, and now fatherhood. It's amazing.
When I would see Vivek with his child, they have an adorable relationship. He's got a great family, a lovely boy and girl. Every time the child left the sets, he would say, 'I am going to miss my papa now'. This is what one lives for, right?

You've given birth to someone but now he owns you. I have two boys. They start demanding and owning you and you have given your ownership to them. It's amazing feeling. It makes me realise that I own my parents, that they're mine.

Vivek: That's very beautifully put.
There have been three major changes in my life -- the first was marriage. There'a a huge change in my life with respect to perspective, attitude, and a sense of complete fullfilment. A person becomes home for your soul, and that feeling is incredible.
In our industry, stress levels are high. Just that one smile and hug from your wife, and you suddenly feel everything else vanishing.

Then, becoming a father was a huge change in my life. It made me realise my capability as a person, to put myself second. Now, everything is about my child. I enjoy that -- from changing diapers to rushing home. I don't want them to be asleep when I go home. I want to be there in time, so that I can feed them, bathe them, read a story to them.
My son and me are buddies. I just cannot say no to my daughter. She's my strength and weakness at the same time. I just can't see her cry. Father and daughters are another level.

Riteish: Genelia and I say that one of us has to be strict, and I say, 'yea, that's you' (laughs)

Vivek: It's unfair but we guys get the best of it. Our wives put in all the hard work and do all the dirty work. We go in the evening, have a good time and play.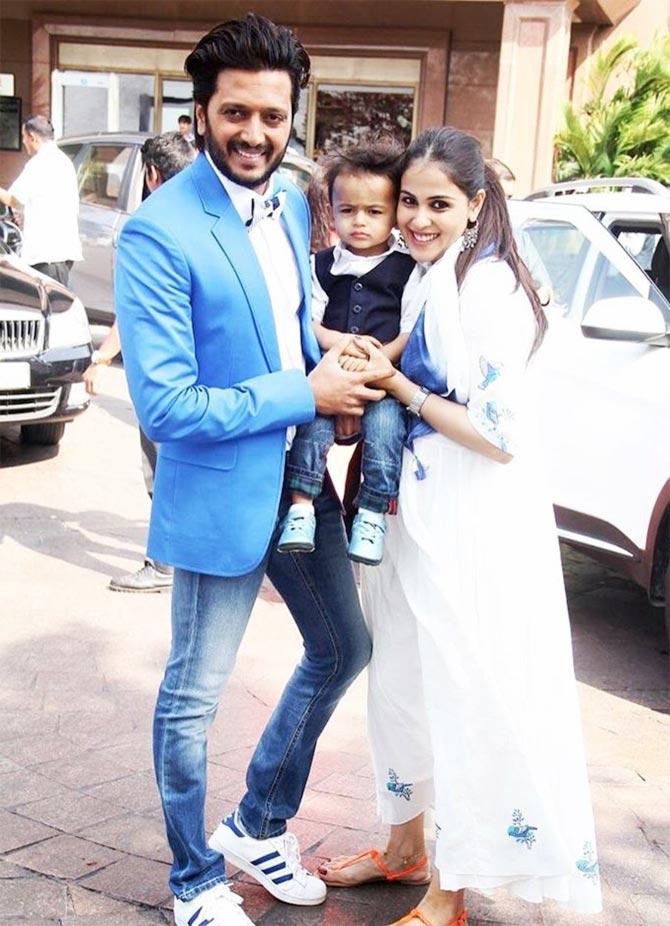 Have you watched Sultan?

Riteish: It's an amazing film. It's a quintessential 70mm masala film that I saw in the late 1970s and 1980s. It's well performed by Salman Khan and Anushka Sharma. The director has done a great job. The music is extraordinary. Every department is great.
Vivek: I haven't seen the film but I am really looking forward to seeing it. I'm really glad for the film's success, for (producer) Yash Raj Films.
It's good to see a big star like Salman doing a different role like this, experimenting in this kind of space. From what I hear from Riteish, he's doing really well.