All the fun from the sets of Namaste England.
We discovered Parineeti Chopra's lovely sense of humour when we flicked through her Instagram posts.
The actress recently wrapped up the UK shooting schedule of her film Namaste England, opposite Arjun Kapoor.
Directed by Vipul Shah, it seems the team had a lot of fun during the shoot.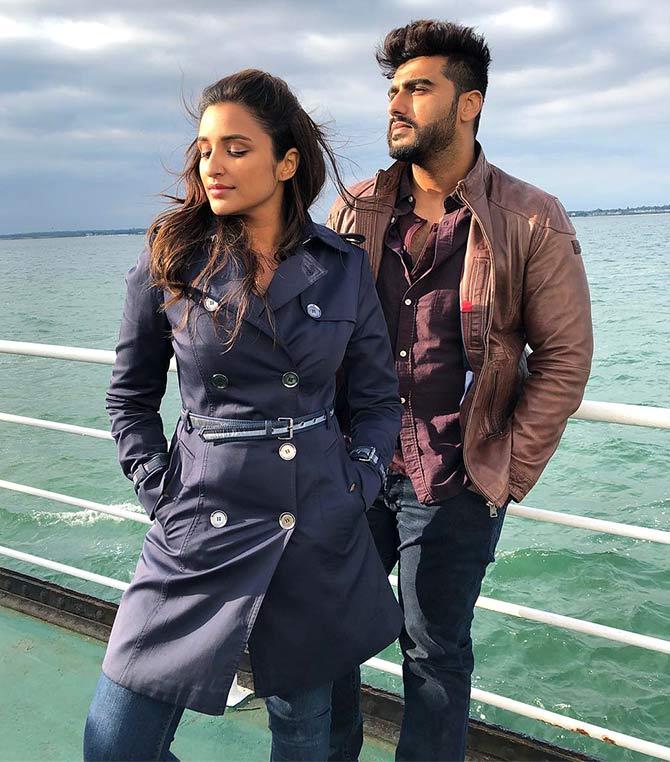 'One of those rare photos where baba is looking good (because he's standing with me). Please note how instead of looking at each other, both of us are busy facing the good light!' Parineeti captions this picture.
Arjun and Parineeti reunite after 2012's Ishaqzaade.
As the British schedule comes to an end, Parineeti writes, 'Love and laughter in this work-cum-holiday trip in sunny London!! its been amazing guys. Now time for the next one.. over and out!'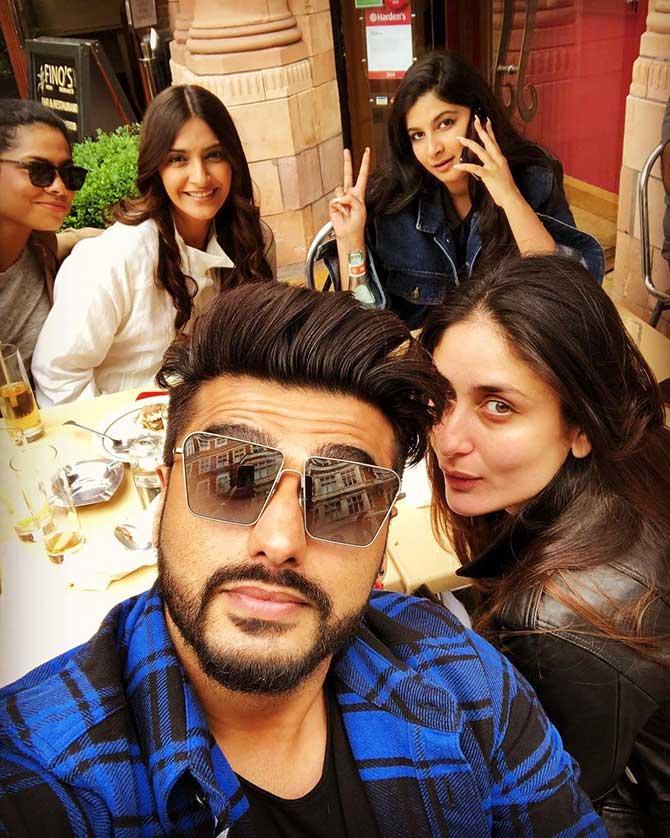 While Parineeti enjoyed the English sun, Arjun spent post wrap-up with his cousins Sonam and Rhea Kapoor. Kareena Kapoor joined them.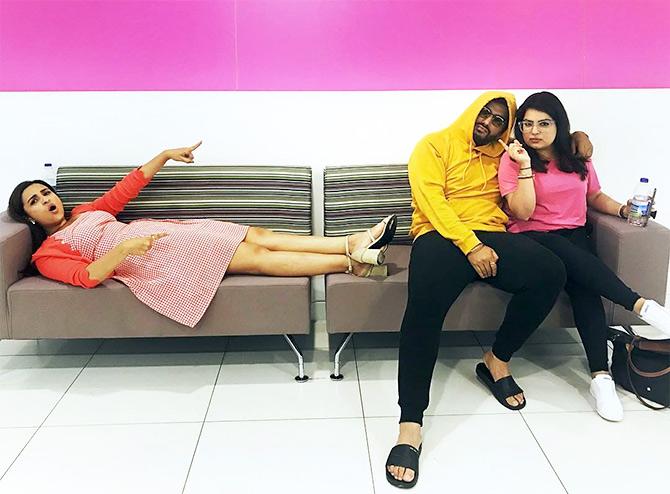 'Scayuz me dear, are you trying to steal my hero from me??' Pari complains, as Arjun cozies up to Mallika Dua.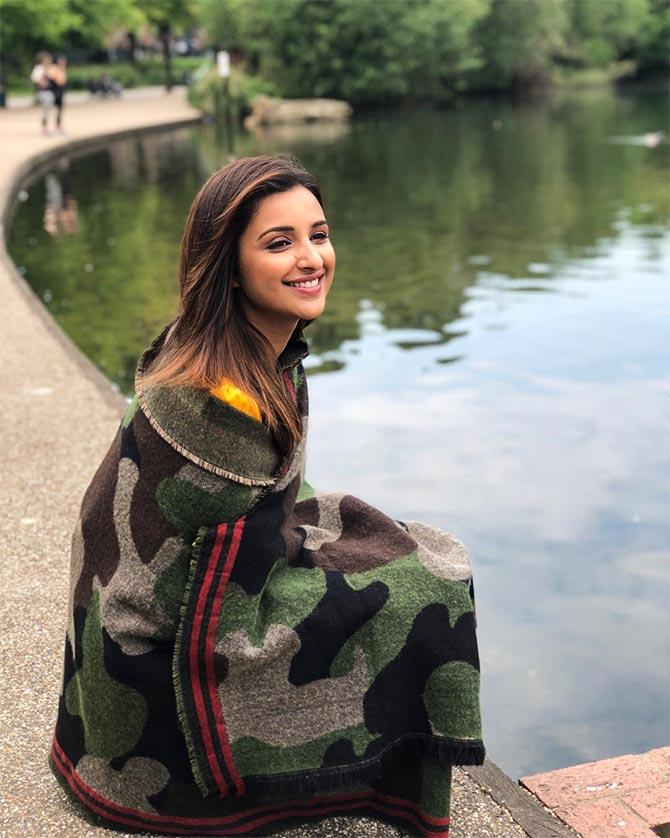 Parineeti makes a pretty picture as she hides her costume under the shawl.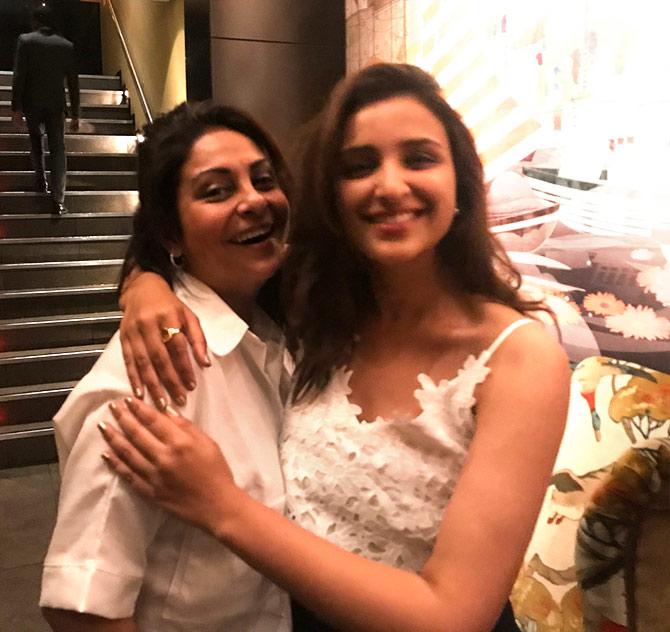 'Baba is always jealous when I pose with someone else,' Pari says as she poses with actress Shefali Shah, who is married to the director.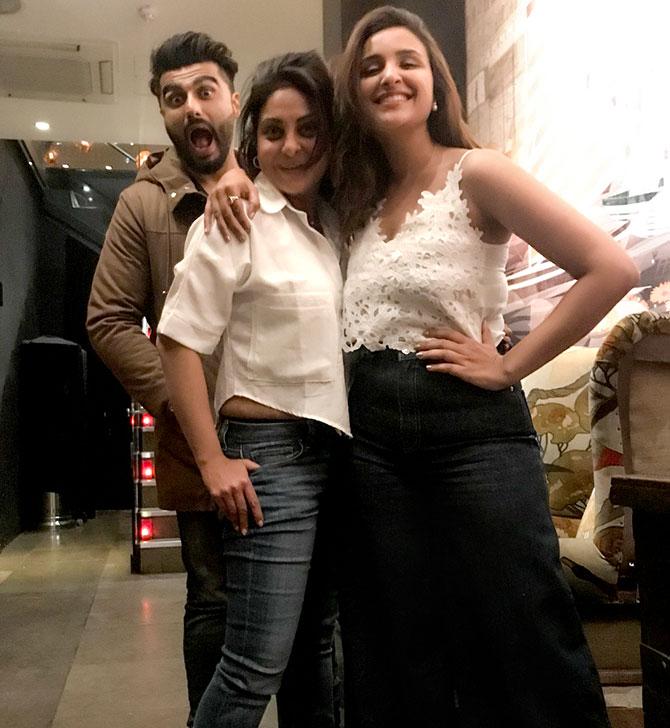 And then Arjun photobombs.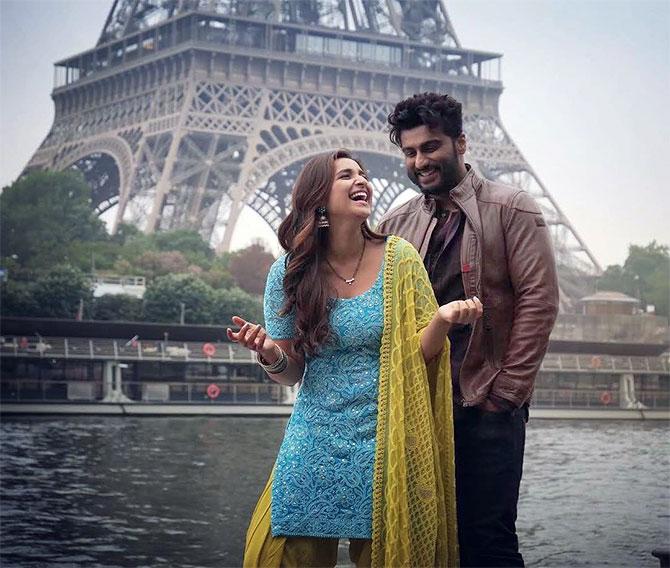 Making beautiful pictures.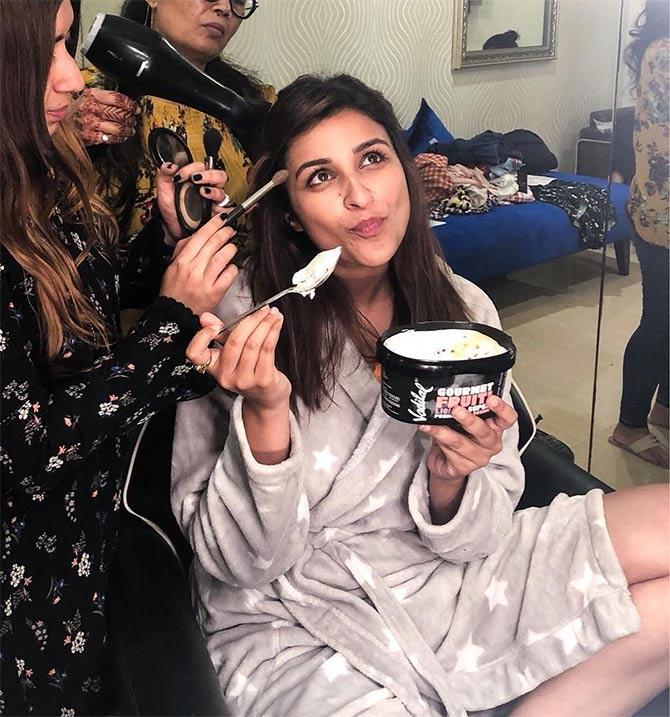 Parineeti indulges in some ice cream, as she gets her hair and make-up done.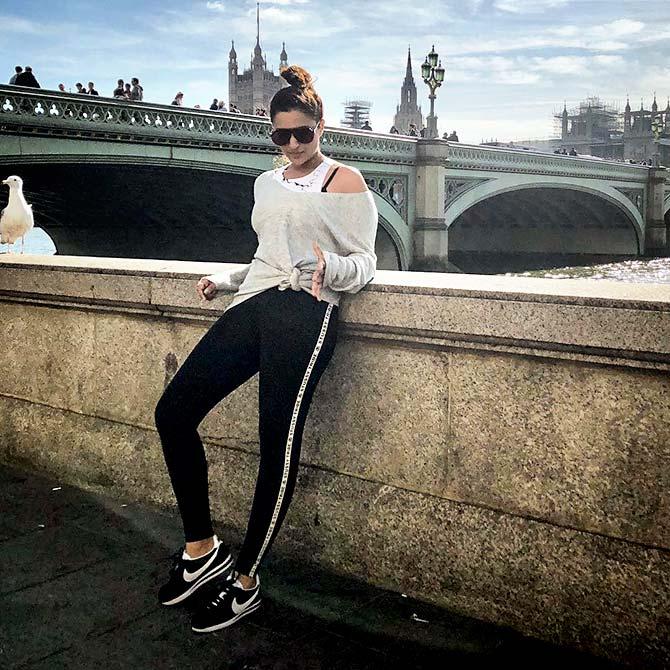 Parineeti enjoys some sight-seeing and makes sure to clarify that she doesn't wear *these* clothes in the film!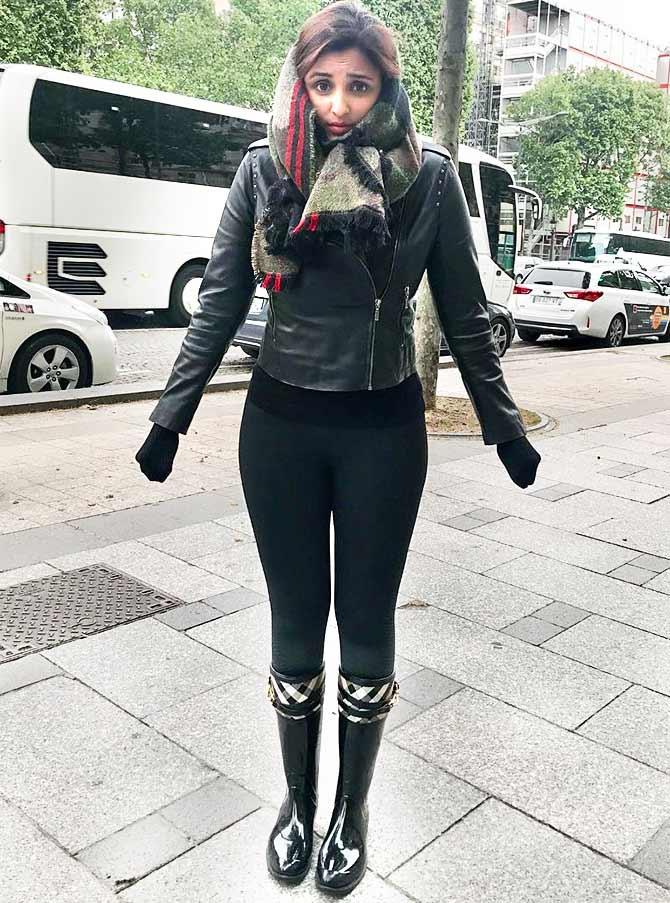 'Me turning into an ice popsicle. Scarf turning into hat. European summer, where art thou?' Parineeti complains.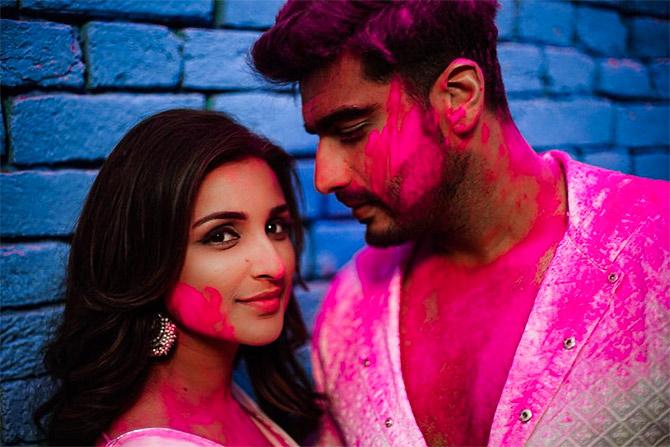 A Holi scene from the film, with Param and Jasmeet.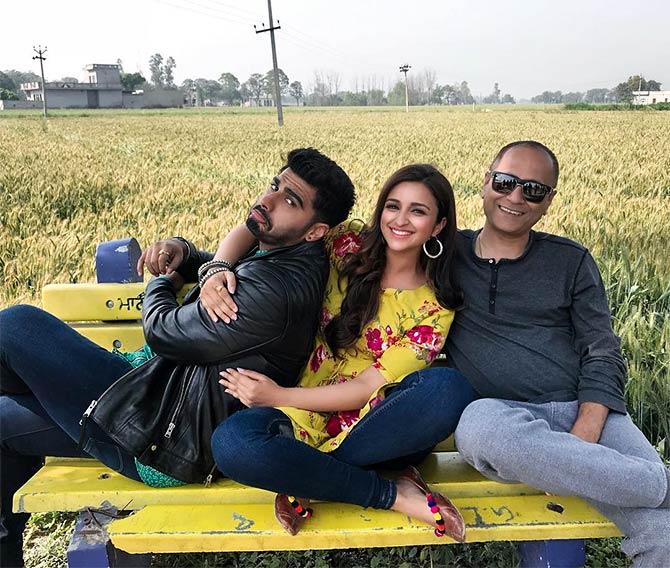 Vipul Shah joins them in the fields of Punjab.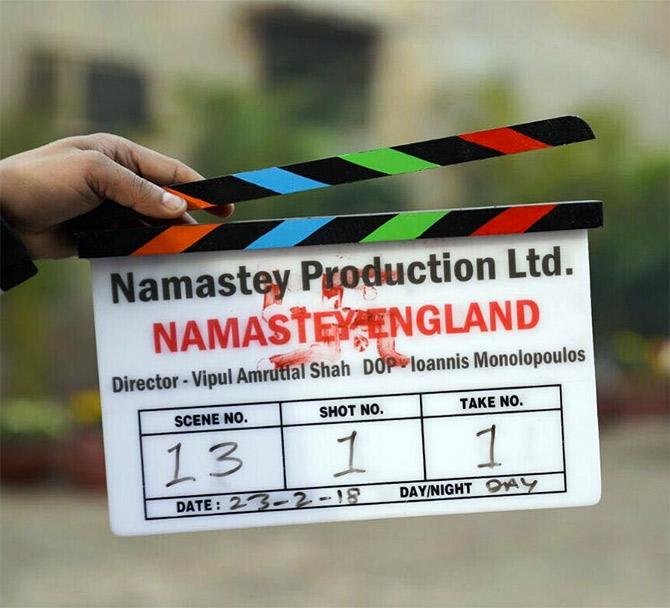 Namaste England -- the sequel to 2007's Namastey London which starred Akshay Kumar and Katrina Kaif -- releases this Dussehra, October 19.
Photographs: Kind courtesy Parineeti Chopra/Instagram