'The content on television is directly proportional to what the audience likes.'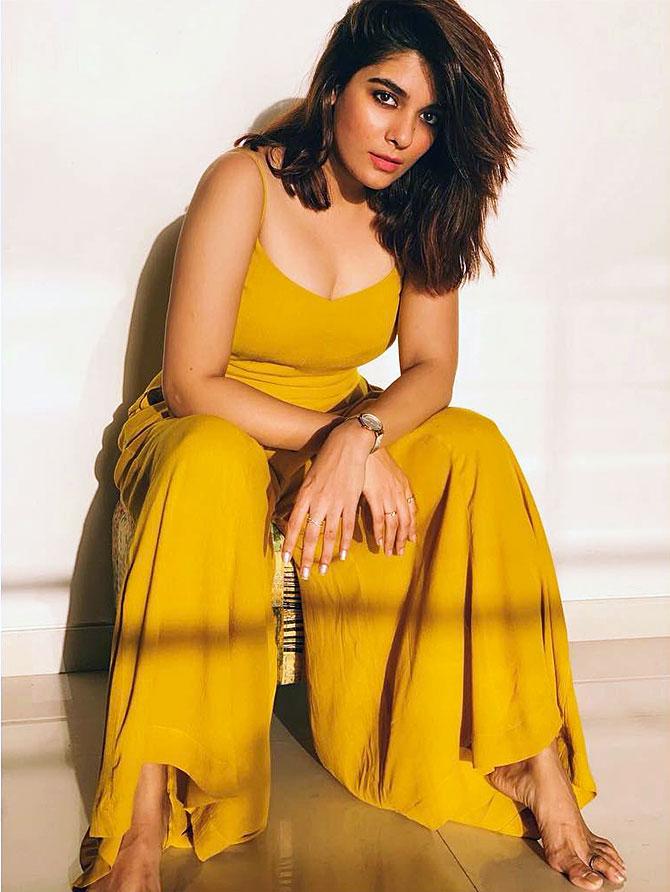 Launched by Ekta Kapoor in 2009 with Kitani Mohabbat Hai, Pooja Gor shot to fame after playing Pratigya Saxena in Star Plus's Mann Kee Awaaz Pratigya. The show ran for three years and made Pooja a household name in Hindi serial watching homes in India.
After Pratigya was axed abruptly, Pooja turned to hosting, then made a comeback to fiction with Ek Nayi Ummeed -- Roshni, which didn't work well for her.
Pooja has now shifted to the digital space.
She is already a constant on the YouTube channel Shitty Ideas Trending and her recently released short film Kirdaar has brought her praise.
The film co-stars Mukesh Chhabra who had been called out in the #MeToo controversy.
"I never had such an experience with him," Pooja tells Rediff.com Contributor Mohnish Singh, adding, "Every name that came out was shocking. It hurts a lot when you read such stories."
Tell us about Kirdaar.
Kirdaar is a story of a character, as the title suggests.
We have seen stories about people, biopics and all, but we have never seen the story of a character.
This is basically a story of how a character comes alive.
It depicts what goes behind and various complexities of making a character.
Mukesh Chhabra plays the Kirdaar. I play his wife. It's basically his journey and I'm a part of it.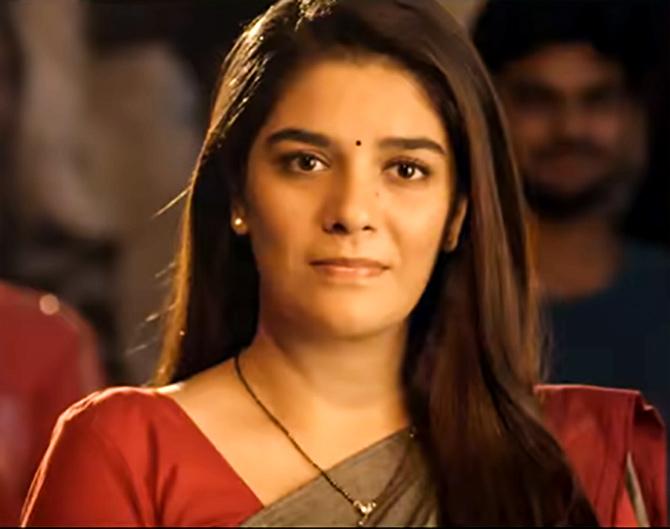 How did you get the role?
Our director Swati Semwal is an actor too.
A couple of years ago, Swati and I had done a show on Channel [V], V The Serial.
We have been friends ever since.
She has written, directed and produced so many stories over the years. Some of them have travelled to film festivals and won awards.
One day, she called up and said she was sending me a script.
I went through it, and found it intriguing.
I instantly said yes.
This is not my first short film with her; I have already done a film with Swati which will release later.
How was it working with Mukesh Chhabra?
It was a good experience.
He comes from a theatre background. He says he is not an actor, but he had done theatre before he became a casting director.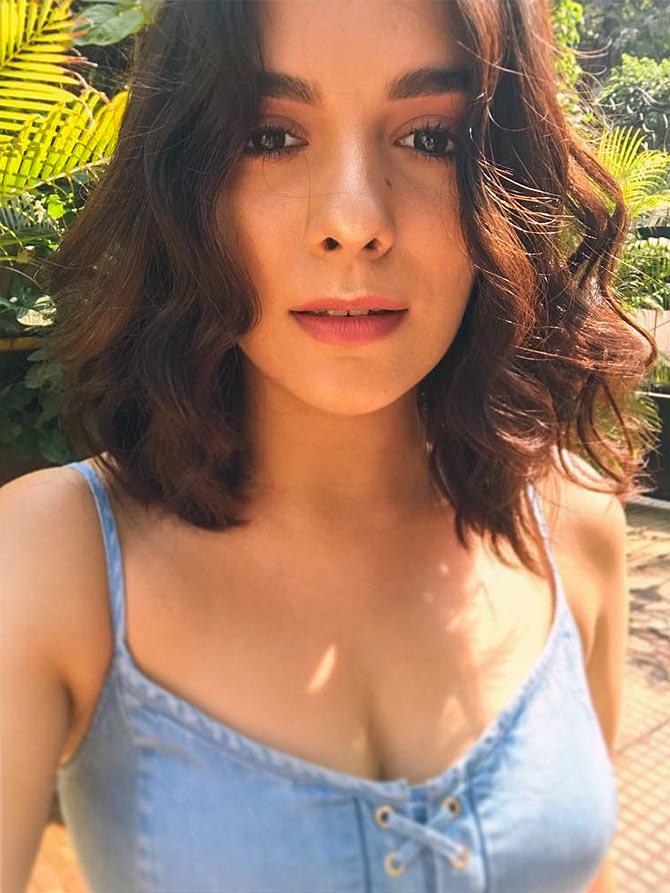 How did you react when his name was cited by the #MeToo movement?
You know, a lot of things and a lot of names have come out.
But I never had such an experience with him.
It must have been shocking to hear that your co-actor was outed.
Every name that came out was shocking.
When things were at its peak, new names were being called out and new stories were coming out every day.
It hurts a lot when you read such stories.
Every story was very disheartening and shocking.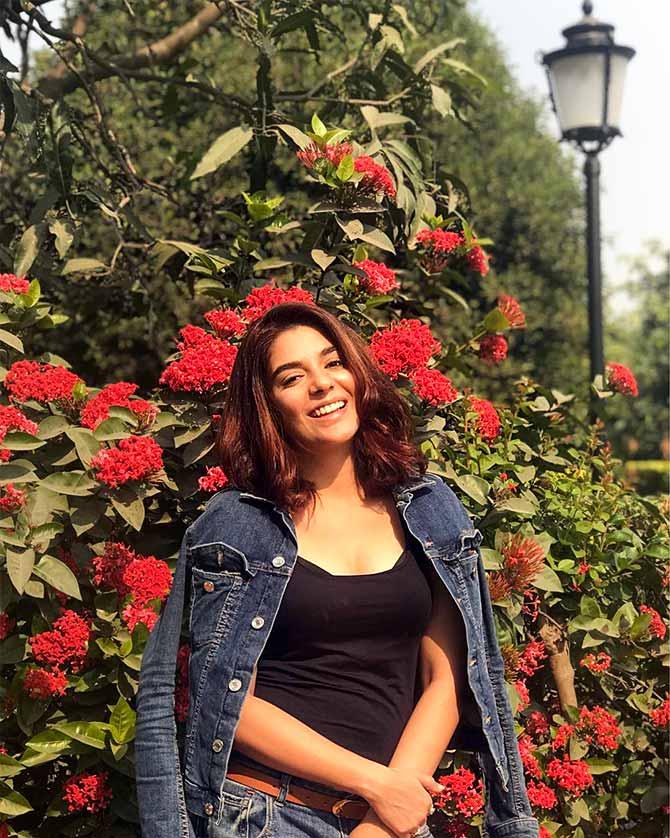 Do you believe that victims of such incidents should first approach the police instead of posting on social media?
It's up to the person to choose the platform or the media.
When I say media, it does not mean only social media or traditional media.
It is up to them if they want to bring out their story using any platform.
I have not been in that position, so I cannot say this is right or wrong.
I haven't faced anything like that.
I stand by every victim and empathise with everyone who has been victimised.
We didn't see any television personality sharing their #MeToo stories.
I have never faced it. I don't think someone has gone through it in my circle.
If they had, they haven't spoken about it or discussed it with anybody else.
If someone is not comfortable, if someone does not want to come out, it's their choice.
It's not easy to say, 'Oh, it happened with you. What did you not complain before?'
People think the victim should raise their voice immediately. I agree with them, but it takes a lot to tell your story.
What else are you working on in the digital space?
I keep doing Webisodes for a YouTube channel, Shitty Ideas Trending.
We have a series called Pyaar Ka Punch for the past two years.
We are also going to launch the second season of our Web series Bin Bulaye Mehman.
Hopefully, if things fall into place, you will soon see me in a series on a prominent network.
We haven't seen you in a daily soap for a while.
After Mann Kee Awaaz Pratigya, I did V The Serial.
Then I did Savdhaan India for three years and followed it up with Ek Nayi Ummeed -- Roshani on Life OK.
After that, I haven't touched TV. I have done episodes here and there.
I haven't found anything which really attracted my attention.
I loved my last daily soap Roshani.
But I cannot do a soap if I don't like it. I cannot work with full sincerity.
I will wait patiently for a show where I can work with dedication.
By the way, I am soon coming up with a series on Sony. It's based on Mumbai's ATS (Anti Terrorist Squad) team.
I am also making a crossover to Bollywood.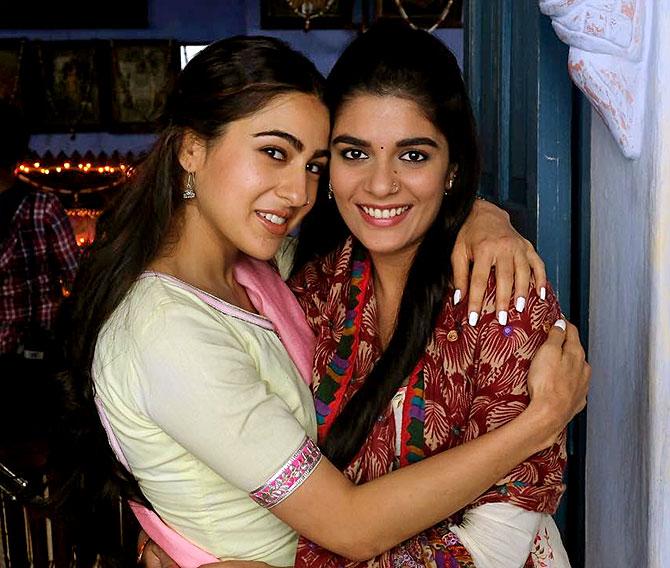 You worked in Kedarnath. How was your experience working with Sara Ali Khan?
There were two debutantes actually! Besides Sara, I also made my big screen debut with Kedarnath.
Talking about how I got the film, I auditioned for it. After three-four rounds of auditions and look tests, I was told that I had been selected.
That day was probably the happiest day of my life.
I absolutely love that film.
I loved Gattu (Abhishek Kapoor) sir. Be it Rock On or Fitoor, I have always loved his work.
I have known Sushant (Singh Rajput) since he used to do TV.
Sara is such a sweetheart. She is a brilliant girl and so down-to-earth.
She is the heiress of the Pataudi khandaAn and comes from a legacy, but yet, she is so humble.
Television has always been accused of being regressive. What do you think?
See, there are multiple channels and time slots on television. There is a wide variety of shows on television, be it mythological, historical, folklore, fantasy, family dramas or rom-coms.
On the one hand, you have Bhabiji Ghar Par Hain, Jijaji Chhat Par Hain and Taarak Mehta Ka Ooltah Chashmah and on the other hand, there are shows like Naagin, Radha-Krishna.
Shows like Yeh Hain Mohabbatein and Yeh Rishta Kya Kehlata Hai have raised a lot of social topics.
We cannot say TV is regressive.
There has always been a wide variety on TV.
Also, the content on television is directly proportional to what the audience likes.
If some show is working, it's because of the TRPs. That means people like it and are watching it. That automatically means the makers will make more shows like those.
It's not that people don't want to create progressive content. There have been shows like POW, Everest and 24.
Our Indian television audience has not reached the level where it accepts shows like Quantico and Game Of Thrones.
Thankfully, we have Netflix, Amazon and Hotstar for that.
What are you watching these days?
I am going to start watching a series on Netflix called The Umbrella Academy.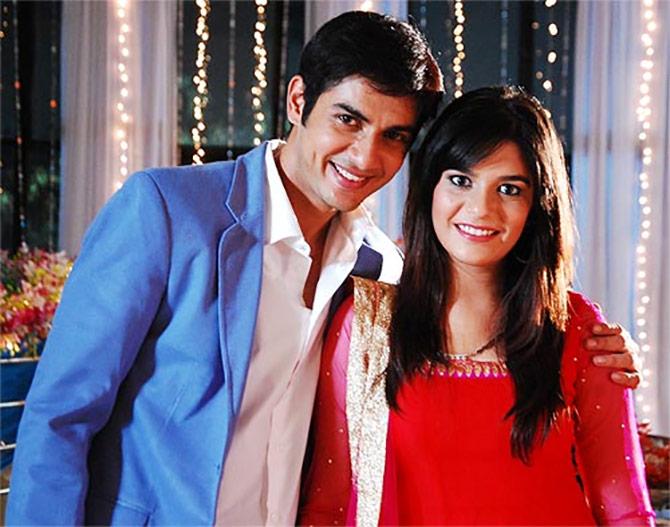 How did you enter the Indian television space?
Almost 10 years ago, Balaji Telefilms was casting new faces for some of their upcoming shows.
I received a message from their team on my social media account, saying, 'We are casting for a show. Would you like to audition for it?'
I was living in Ahmedabad back then, and studying in college. At first, I thought somebody was playing a prank on me, as I had never heard about casting through social media.
So I took it lightly.
Then they insisted and asked for my parents's contact number. I was about 17 years old then.
I gave them my father's number, and they contacted him. They sent a script. I recorded the audition and sent it.
They liked my audition.
Then they called us to Mumbai for the final audition and look test.
I did my look test in the morning and by the evening, I was told that I was finalised for the part in Kitani Mohabbat Hai.
So that's how I got my break.
Who, would you say, has changed your life forever?
Ekta Kapoor, of course.
She lifted me up from Ahmedabad and brought me to Mumbai.
I have this career thanks to her. She changed my life forever.