'For us, values and morals acquire the highest place in our lives.'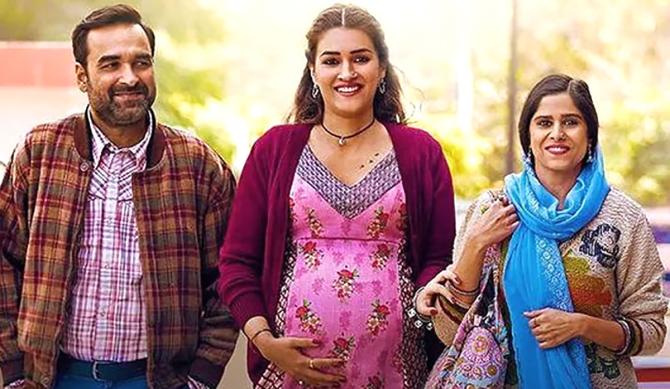 Sai Tamhankar has been getting a lot of praise for her work in Mimi.
In a candid chat with Rediff.com Contributor Prateek Sur, Sai says, "I have some principles and one of them is this: To try and to break into different territories and take up different kinds of work."
Why don't we see more of you in Hindi cinema?
(Laughs) Perhaps, the makers and the producers can answer this better.
In Hindi cinema, there's a very high chance of an actor getting similar kind of work. That's what happened after Hunterr.
I started getting similar kind of roles and I didn't want to pursue them.
I have some principles and one of them is this: Try and to break into different territories and take up different kinds of work.
Having said that, I am glad to take up work if the script and the director is good.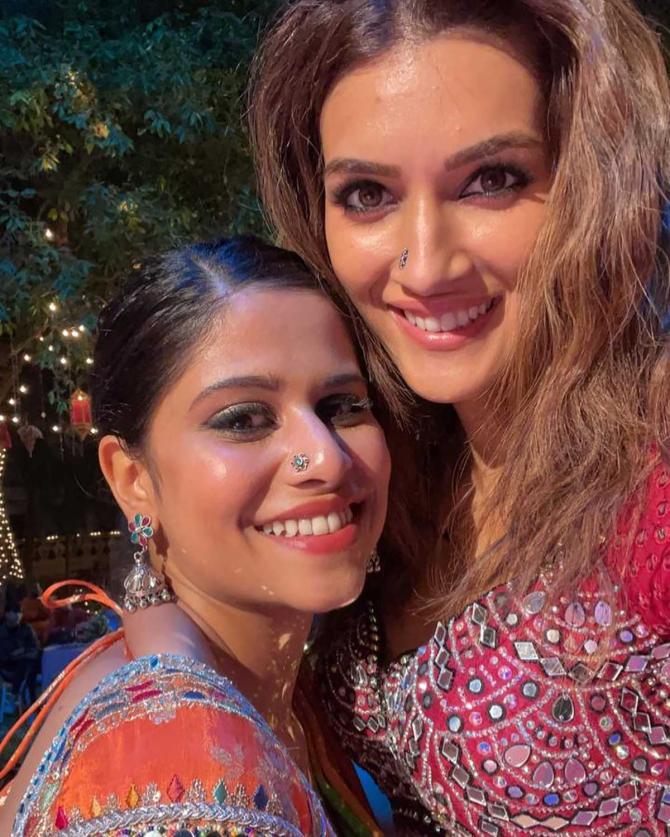 How did you get Mimi?
I was called for an audition.
At first, I thought it would not work out.
But I was called for a retest and then I was on board.
It happened in a jiffy, like all the important things in your life.
You speak Urdu in the movie. Did you train yourself for that?
Yes. I play a Muslim character named Shama. To play a character, you have to be well versed with the language and the setting of the character.
I trained with a language coach.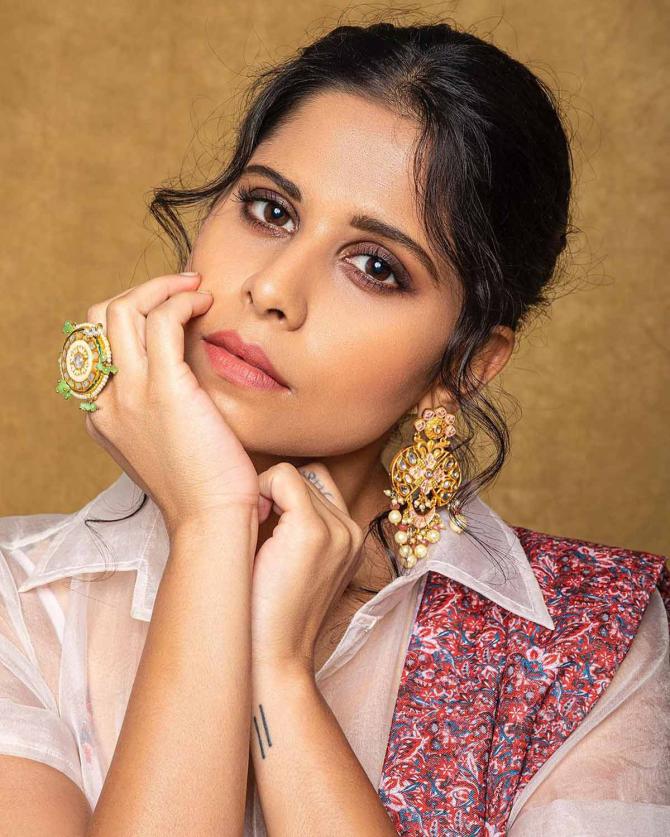 When you learnt that you would be singing songs composed by A R Rahman, how did you feel?
Actually, at first, I didn't know that A R Rahman would be composing the songs for this film.
When I got to know that, I was over the moon.
Pankaj Tripathi is known to improvise a lot on sets. Did you improvise too?
I would like to say that he doesn't improvise a lot, but he is a terrific actor.
He's definitely one of the best that we have.
Working with Pankajji is on the wish list of every actor, even me.
I'm glad that I got to work with him. He is an absolute delight.
The movie talks about surrogacy. Do you think there is still a taboo in Indian society about surrogacy?
I don't think people look down upon surrogacy.
There is a very complicated emotion attached to it.
For women, who make a choice to bear someone else's child and having to let go of that child, it's a very emotionally complicated and layered procedure.
To add to that, we are a very sensitive society.
For us, values and morals acquire the highest place in our lives.
But times are changing.
A lot of things have improved on the medical front and people are exploring options.
Of course, there's one part of society that does not approve of surrogacy, but there's another part of the society which embraces it.
For an artist, it's a very interesting space to explore and work in.
Are you upset that Mimi did not release in theatres?
Of course, I would have loved to see this film in theatres.
Who would not like to experience Rahman sir's music in Dolby surround sound?
But keeping in mind the situation around us, I think this is the best option.
If there was no OTT, the film wouldn't have come out at all!
So I think we should be content with whatever we have because these are very strange times and we have not witnessed anything like this before.
Once everything settles down, I would like to watch this film, our work, and Rahman sir's music in theatres even if it's for a few weeks or days.
How different is working a Marathi movie set than in a Hindi film set?
The work culture is not very different because our common aim is to make a good end product.
But budgets are a major factor that separates the two.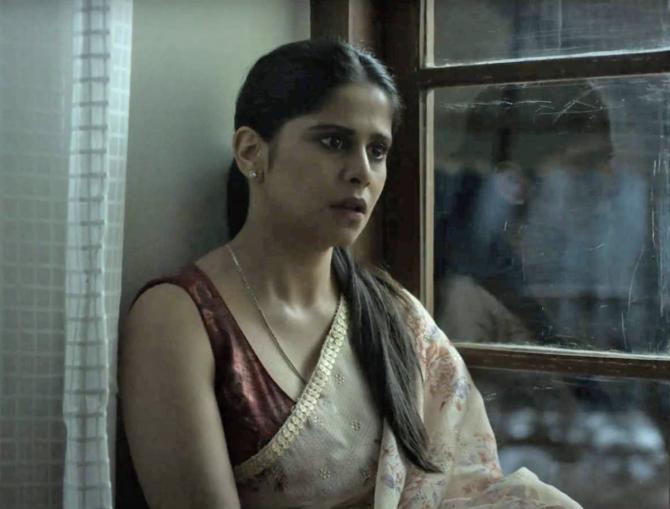 You are quite bold in Marathi cinema. Do you feel you get typecast because of this image?
No. I have done different types of characters.
But in our culture, something that cannot fit inside a box gets more attention than me playing a normal person on screen.
I would like to explore different characters, irrespective of what zone they belong to -- whether they are bold, shy, frail, or whatever.
I would like to explore them all.
You were fantastic in Samantar 2. The way the story ends, it seems there will be a season 3.
Thank you, but honestly, I have no idea. I am as curious as you are.