The star chose to dub his dialogues in the Hindi version of Saaho himself.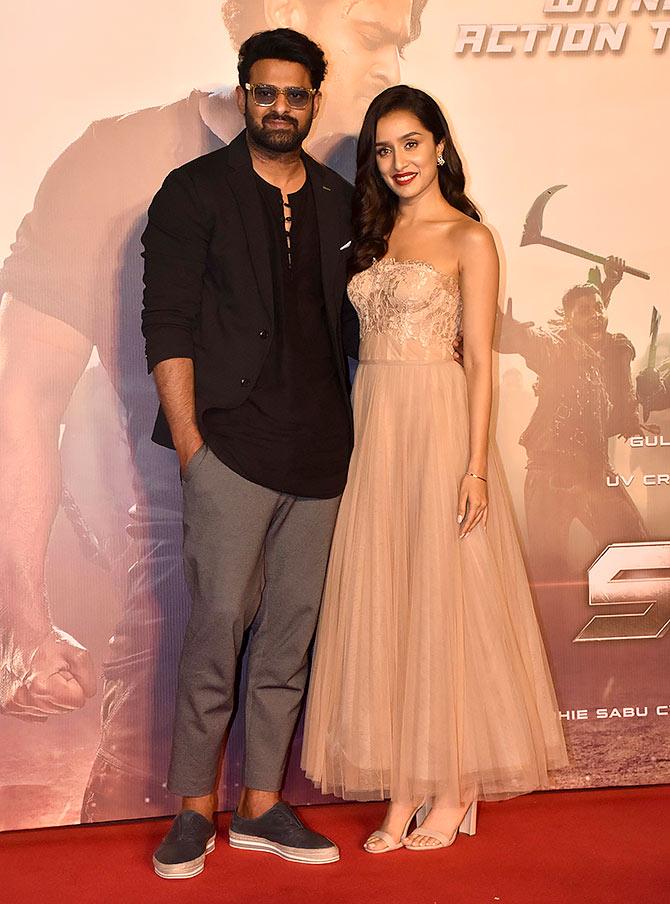 After the incredible success of the Baahubali films, its star, Prabhas, is finally ready with his next film, Saaho.
At the function celebrating the release of its trailer on August 10, Prabhas and his costar, Shraddha Kapoor, received a grand welcome.
Prabhas, who spent nearly five years on S S Rajamouli's magnum opus, admits he struggled to step away from the epic fantasy world the director had created.
It also made his search for the next film that would match the expectations created by Baahubali even more difficult.
"I spent two years on Saaho and I think my fans will kill me for that," he confessed with a smile.
Prabhas added that he's looking forward to working in a full-fledged Bollywood project, which could be why he's chosen to dub his dialogues in the Hindi version of Saaho himself.
Prabhas said Saaho took two years because the makers wanted to mount the action sequences on a lavish scale.
"I did not want to give two years to Saaho after giving four years or so for Baahubali. But there was so much action."
Some action sequences, he said, required a year of preparation before they could be shot.
Prabhas added that he now hoped to release at least two films a year.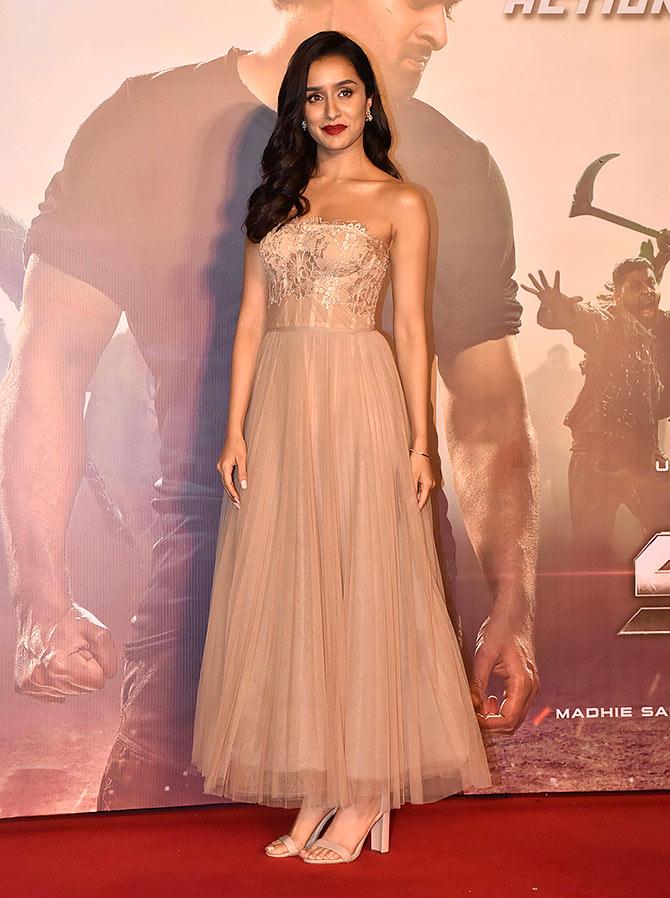 Shraddha, who shot for three films this year -- Saaho , Chhichhore and Street Dancer -- described 2019 as "physically intense".
"I feel I should get a break," she laughed, but is happily knee-deep in the promotions for Saaho.
"I am so excited and it's a big thing. Saaho is my first multilingual film."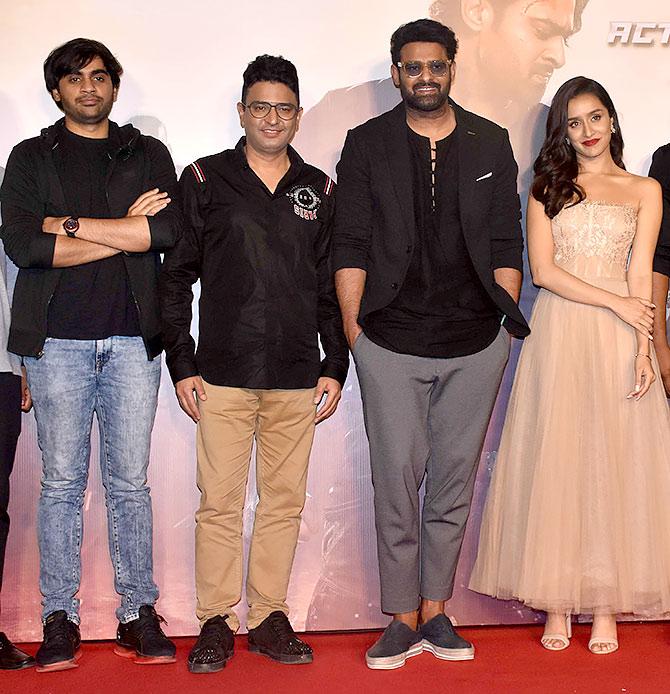 Saaho is slated to release on August 30 and Chhichhore will hit the theatres on September 6, while Street Dancer, where she stars opposite Varun Dhawan, will release in January next year.
Shraddha is not worried that two of her films will release back-to-back.
"Both the films are different. I feel lucky that I am coming on the big screen (twice) in such a short duration."
Saaho, directed by Sujeeth, will see Shraddha attempting action.
"I was in good hands with this film... They have made me look good on screen," she said.
Shraddha, who worked with Prabhas for the first time in Saaho, said working with him was "amazing".
"I got lot of love from the entire team while I was shooting in Hyderabad. Prabhas is a huge superstar but he has an amazing heart. I had great time working with him."
Saaho, which will release on August 30 in Telugu, Tamil, Malayalam and Hindi, is produced by UV Creations and T-Series.