Had he not taken his final curtain call on April 23, 1992, Satyajit Ray would still, undoubtedly, have been making movies.
His films still dazzle with their technical artistry and are relevant even today.
On his 102nd birth anniversary on May 2, Rediff.com's Senior Contributor Roshmila Bhattacharya picks out his Top 11 films which are streaming on OTT. Classics like Teen Kanya and Goopey Gyne Bagha Byne, unfortunately, are not available on OTT.
Pather Panchali
Where to watch? Amazon Prime Video, Hoichoi, Klikk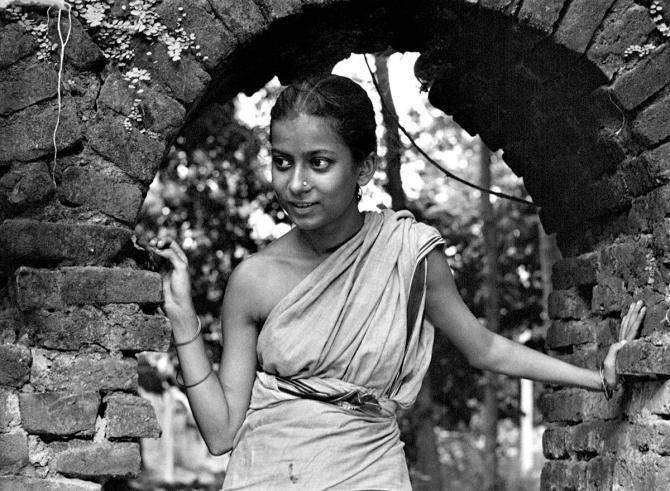 On October 27, 1952, Satyajit Ray turned director with the now-iconic shot of Apu and Durga racing through the field, the little boy emerging in time to see a train puff by, leaving behind a cloud of sooty smoke.
The next Sunday, when he returned to the location, Ray discovered that the cattle had eaten up all the kaash flowers and he had to wait till the next season for them to bloom before he could complete the scene.
Sixty-eight years have passed since the film premiered at the Museum of Modern Art (MOMA) in New York in 1955.
We have come a long way, yet the Song of the Road never fails to pull at the heartstrings, perhaps because Apu's world hasn't changed all that much.
Children in villages still run wild, their fathers still come to the city looking for work, their mothers still struggle back home, weeping silently when calamity strikes.
If you haven't enjoyed the ride yet, it's time to 'discover' the train with Apu. Even if you have travelled with Pather Panchali before, Ray's black-and-white tapestry and the lyrical simplicity of the narrative deserves another watch.
Aparajito
Where to watch? Amazon Prime Video, Hoichoi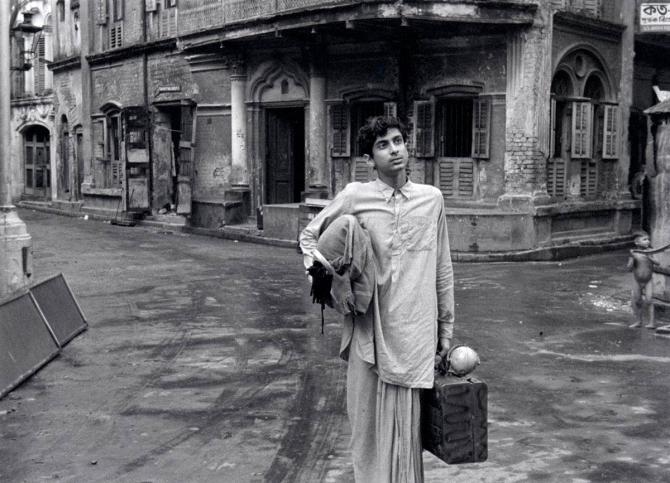 Aparajito (The Unvanquished), the second film in the Apu trilogy, paints a poignant picture of Apu's mother, Sarbajaya (a brilliant Karuna Banerjee), who first loses her husband to ill health, then her young son to the city, eventually leaving the world alone on a dark night bright with fireflies.
It's a story that plays out in almost every household as children grow up and fly the nest.
Aparajito was hugely acclaimed, winning the Golden Lion, the FIPRESCI and the Best Cinema Awards at the Venice Film Festival.


Apur Sansar
Where to watch? HBOMax, AppleTV (rent)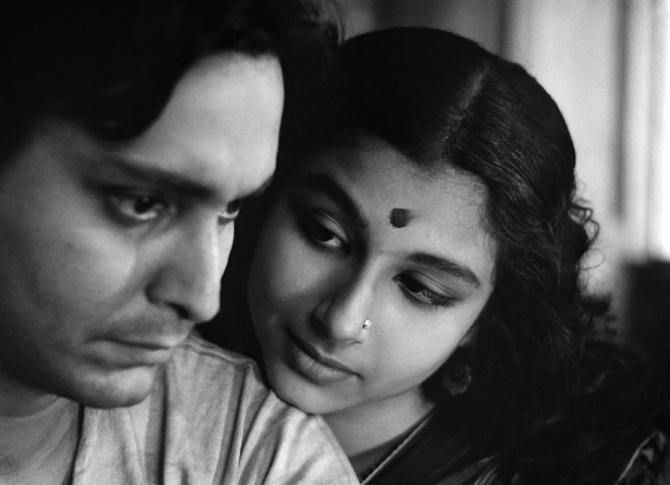 Apu and Aparna may have been pushed into marriage by circumstances and torn apart by destiny, but the brief time they spend together makes for one of the sweetest love stories.
The scene when Apu wakes up, idly twirls a hairpin between his fingers with a smile, reaches for his cigarettes to find Aparna's note rationing him and tucks them away, getting out of bed to play the flute for his wife as she goes about her chores is ethereal, breathing romance into a slice of everyday life mired in mundane domesticity.
This is followed by a moment of despair when epiphany strikes and Apu realises Aparna was meant for a more comfortable life, offering to take on more tuition and get her a maid.
Generations of teenage girls have dreamt of a husband like Soumitra Chatterjee's Apu while their male counterparts have drooled over Sharmila Tagore's Aparna.
That moment in the carriage, when in the light of the match he asks her, 'Achcha tomar chokhe ki ache bolo to?' and she replies with simple naivete, 'Kajol', is poetry in motion.
Jalsaghar
Where to watch? Amazon Prime Video, Hoichoi, Klikk, Airtel XStream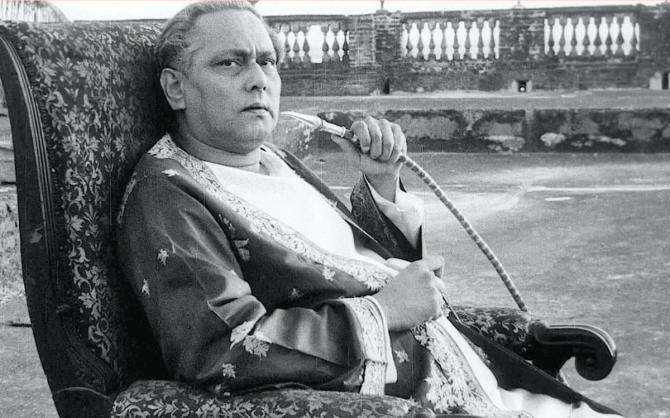 Jalsaghar is not just a film, it's three exquisite soirees that will transport you into a world that music lovers aspire to.
They are born out of a zamindar's desperate attempt to hold on to lost glory.
The film itself is an elegiac portrayal of crumbling decadence and decaying feudalism.
Chabi Biswas is faultless as Biswambhar Roy, almost a Shakespearean hero in his melancholy, folly and descent into madness.
The haunting strains of Ustad Vilayat Khan's sitar, Begum Akhtar exquisite thumri and Roshan Kumari's dazzling Kathak recital makes this Music Room a sublime outing.
Mahanagar
Where to watch? Amazon Prime Video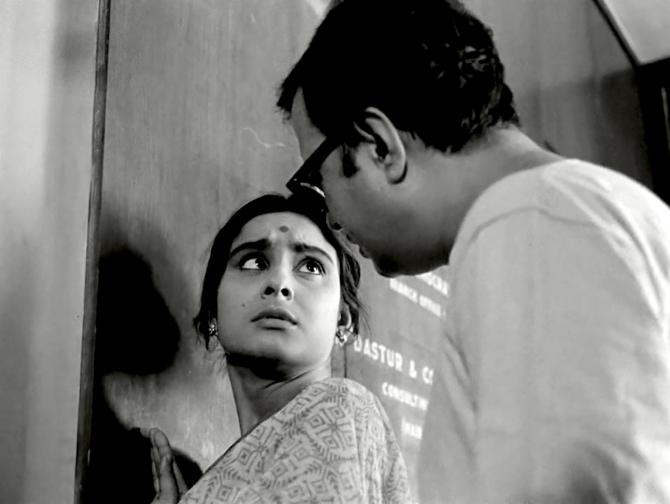 After seeing her in Mrinal Sen's Baisey Shravan, Ray approached Madhabi Mukherjee for their first film collaboration.
Aarti starts out as a simple, middle-class housewife whose life revolves around her family of six, till in a bid to supplement the family income, she tentatively steps out into a big city and after her husband loses his job, becomes the sole breadwinner.
What follows is not just a journey of self-discovery, but also a reflection of how society in the 1960s perceived growing independence amongst women, the first stirrings of feminism.
Quick to judge, and even quicker to dismiss, it however finds an unlikely opponent in its weaker sex as after years of playing supporting, submissive roles, women like Aarti stand up not just for themselves, but for one of their own.
A nuanced portrait of progressive change, Mahanagar introduces Jaya Bhaduri, a petite teenager who would grow up to become an overnight star with Guddi.
Nayak
Where to watch? Amazon Prime Video, MUBI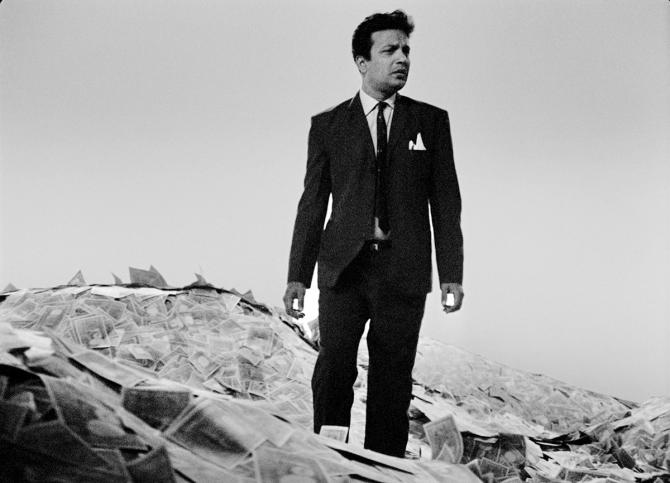 Talking of Guddi, five years before Hrishikesh Mukherjee stripped off the glitz and glamour of showbiz to offer a textbook lesson to a starry-eyed fan, Ray humanised the demi-god.
And his nayak (hero) was none other than Bengal's mahanayak (matinee idol), Uttam Kumar.
Through another journey, this one on a train, Sharmila Tagore's journalist Aditi draws out superstar Arindam Chatterjee in one of his most vulnerable moments and learns details of his life that he has never revealed to anyone.
It's a story of not just dizzying success, but also touches on the fear of failure, the perils of stardom and the loneliness at the top.
Like Guddi, it strips bare a star without taking away his stardom or his dignity.
On a personal note, I chose to become a journalist after watching the film and have done what Aditi does, many times, over the years.
Charulata
Where to watch? Amazon Prime Video, MUBI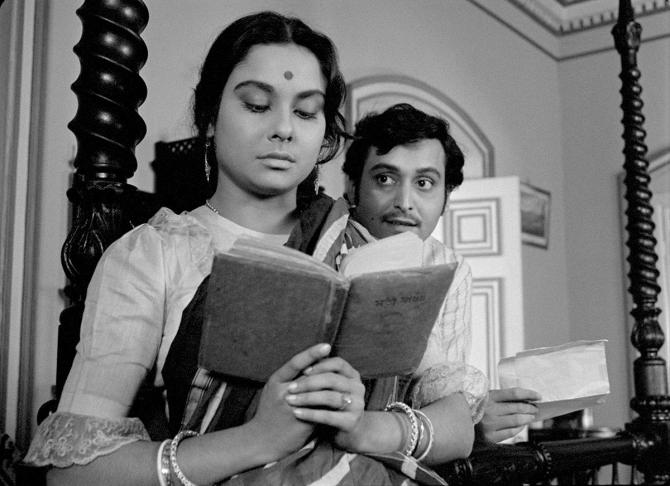 Charulata is Ray's most perfect film and Madhabi Mukherjee looking out at the world through opera glasses is an image that has long tantalised connoisseurs of cinema.
Through Bhupati, his wife Charulata and his young cousin Amal, the master craftsman explores the dynamics of relationships.
From boredom to bonding to betrayal, it's a story that plays out with devastating effect as carefree friendship evolves into forbidden love, bringing in its wake rivalry, jealousy and finally, a flood of guilt which threatens the very foundations of a marriage.
The twist in the tale is the ending which deviates away from Rabindranath Tagore's short story, Noshtonir, sparking off controversy and years of conversation.
Sonar Kella
Where to watch? Amazon Prime Video, Zee5, Klikk

The first of Ray's Feluda stories to be filmed, Sonar Kella may be a children's film but has all the ingredients of a typical potboiler to keep even adults engaged.
Eight-year-old hero, Mukul, embarks on a road trip, a treasure hunt for some, with parapsychologist, Dr Hemanga Hajra, super sleuth Pradosh Chandra Mitter aka Feluda, his 15-year-old cousin Tapesh Ranjan aka Topshe and a pulp fiction author, Lalmohan Ganguly aka Jatayu.
There's reincarnation and an abduction, camel caravans and cat-and-mouse chases, goons, guns and a search for a golden fortress, the key to which lies in a child's past life dreams.
Many actors have played the private eye, but none better than Soumitra Chatterjee.
What's interesting is that Ray restructured his own story for the film, turning a whodunit into a whydunit.
Hirak Rajar Deshe
Where to watch? Amazon Prime Video, Hotstar, Hoichoi, Klikk, Airtel XStream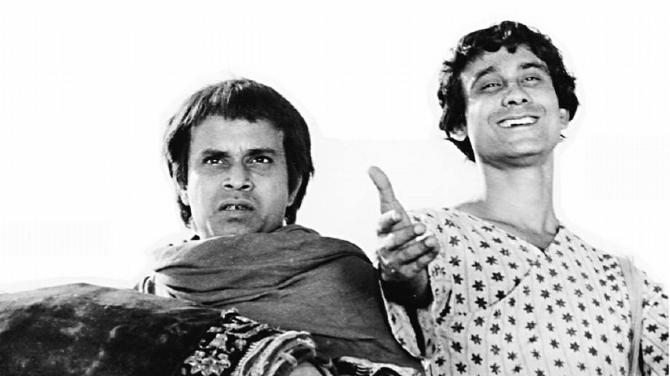 To appreciate this film better one needs to see the 1969 original, Goopey Gyne Bagha Byne which unfortunately, isn't on any OTT platform yet.
In this new adventure, the singer-drummer duo, Goopey and Bagha, made memorable by Tapen Chatterjee and Rabi Ghosh, drum up a people's uprising to tame the tyrant.
Given that every decade has had its share of imperialists bringing along their own brainwashing machines, the film remains relevant to this day.
Shatranj Ke Khilari
Where to watch? Amazon Prime Video, JioCinema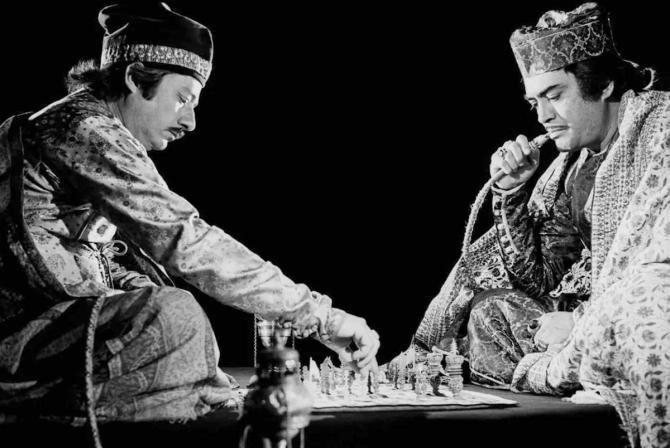 This is Ray's most expensive film, evident in the production design, the costumes and the army of extras.
With only a working knowledge of Hindi, and even less of Urdu and Awadhi, he crafted a masterpiece that has stood the test of time.
The Munshi Premchand short story transports us to 1856 Awadh, where Mirza Sajjid Ali and Mir Roshan Ali, two affluent noblemen of Lucknow, played to perfection by Sanjeev Kumar and Syed Jaffrey, spend hours bent over the chess board, plotting their moves.
General James Outram plots his own moves and eventually succeeds in overthrowing the reigning monarch, Nawab Wajid Ali Shah and annexing Awadh to the British Empire.
Agantuk
Where to watch? Airtel XStream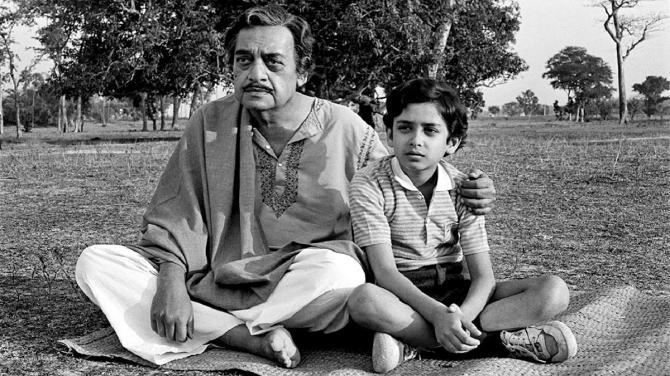 Agantuk was Ray's swan song and perhaps he knew it too, because after the last shot, he told his wife, Bijoya, 'That's it. That's all there is. I don't have anything more to say.'
It's a simple story, told with minimal fuss and frills, his titular character, Manmohan Mitra, reflecting the auteur's own disillusionment with a civilization rooted in material wealth and a society that embraces western notions of science and technology as the road to progress.
Utpal Dutt lives this character, urging a return to our roots and our indigenous culture that embraces strangers, even those whose identity is cloaked in mystery with atithi deva bhavo (The guest is God) warmth instead of cold suspicion.