The multi-starrer releases on April 19.
When Karan Johar announced the cast of his next production Kalank, he got everyone excited.
And why not?
After all, it's the fourth film where we will get to see the hit jodi of Alia Bhatt and Varun Dhawan.
And then, there's Sanjay Dutt and Madhuri Dixit Nene who have romanced each other several times on screen, who return for an encore.
That's not all.
Sonakshi Sinha, Aditya Roy Kapur and Kunal Kemmu feature in the cast as well.
Before we can see the film in April, Namrata Thakker takes us behind the scenes via interesting pictures on social media.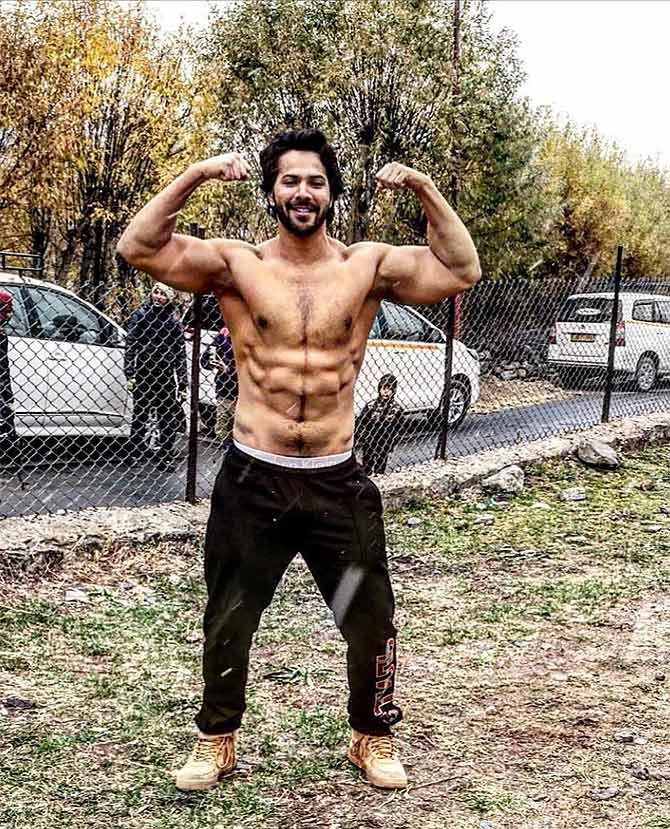 Varun shows off his chiselled body in the freezing temperatures of Kargil.
'#KALANK - was in for a huge surprise when it began to snow in Kargil. I have been training for a while but I was not sure how I would shoot bare body with the temperatures reaching -3 degrees. @prashantsixpack was by my side. God is great I managed to complete the scene rest is cinema history. Also Kargil is sooo dam beautiful', Varun noted.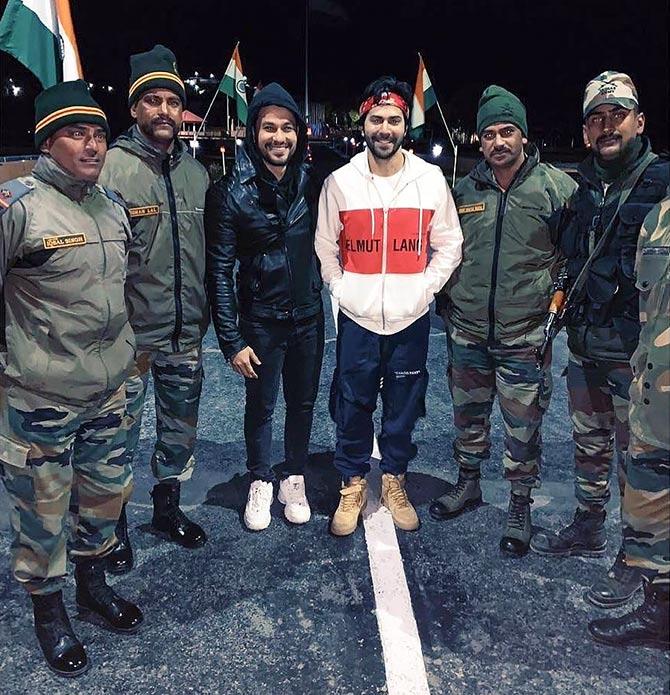 Varun and Kunal pose with soldiers at the Kargil War Memorial.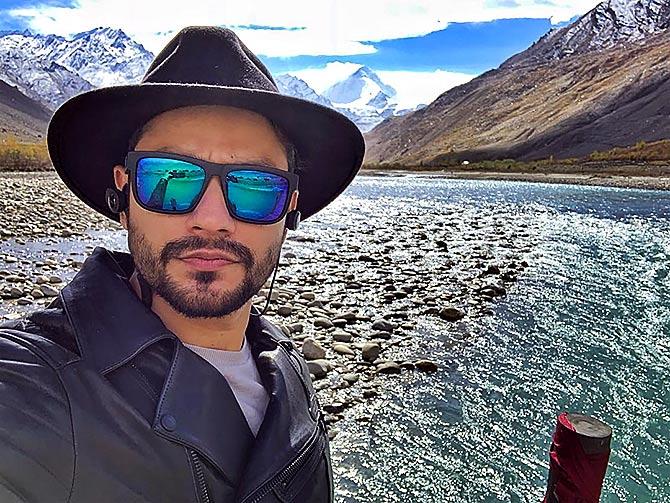 When the sun shines, don't forget to take a selfie.
Kunal captions the pic, 'In the land of raw nature #Kargil #Kashmir #Kalank'.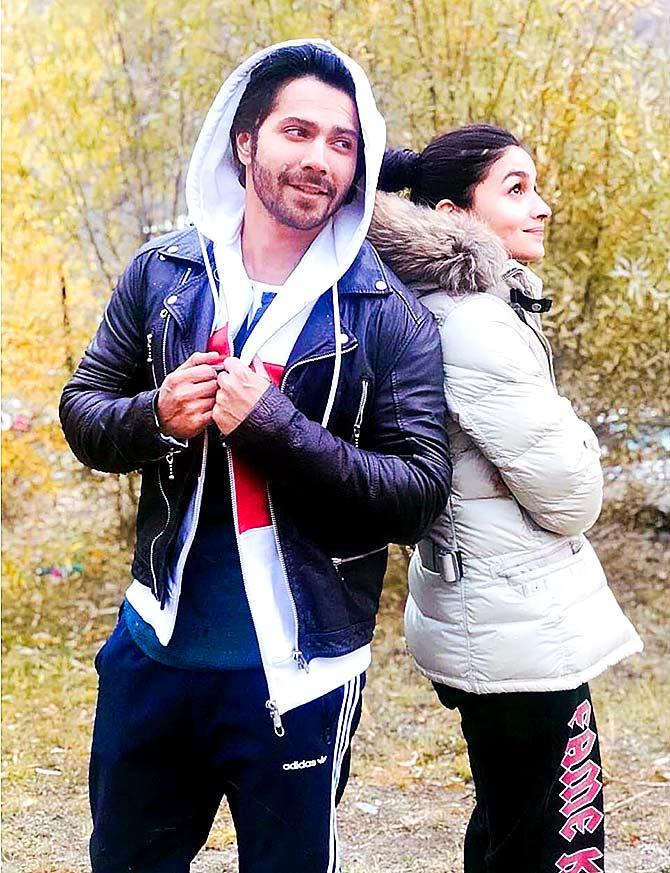 Varun and Alia seen on the last day of the Kargil schedule.
Don't they look cute together?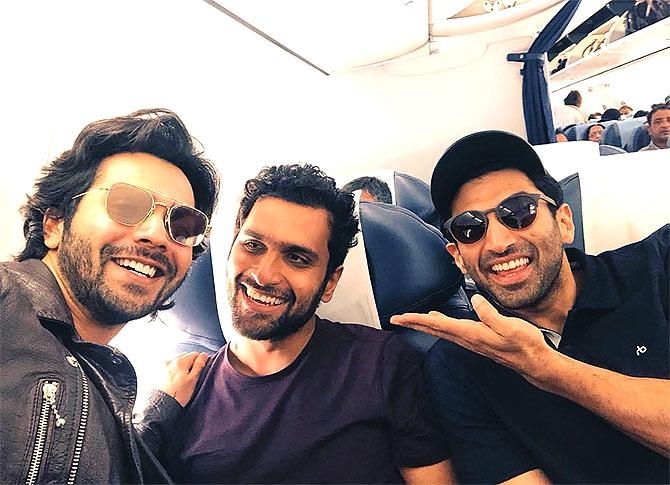 Three to tango!
Varun and Aditya share a light moment with Director Abhishek Varman.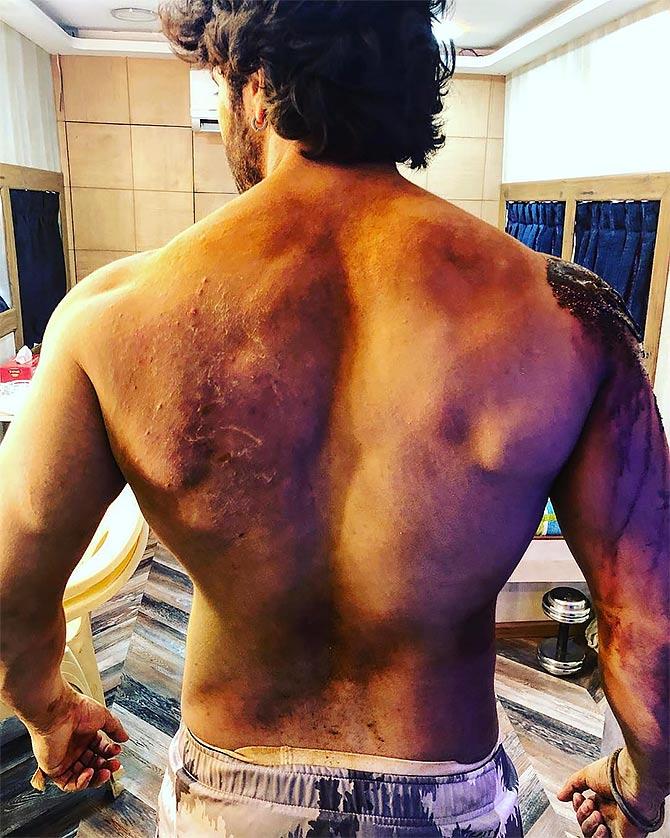 Varun shows off his 'battle scars'.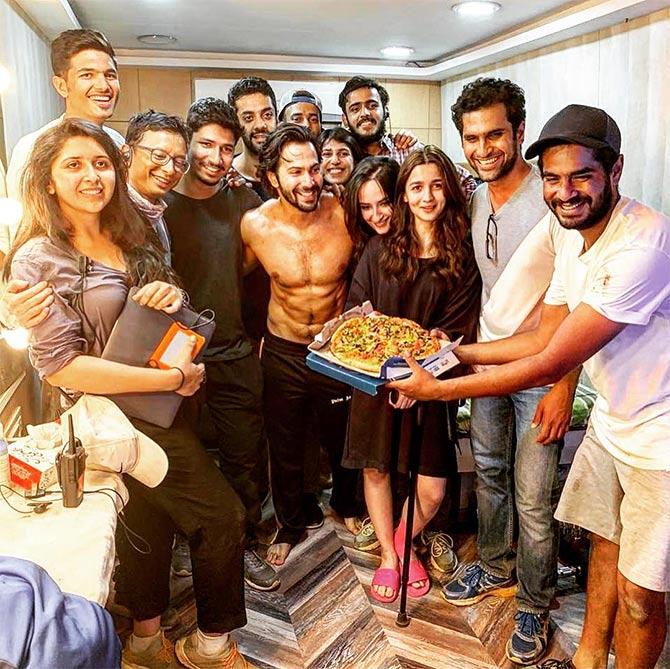 Pizza time after a crazy schedule wrap.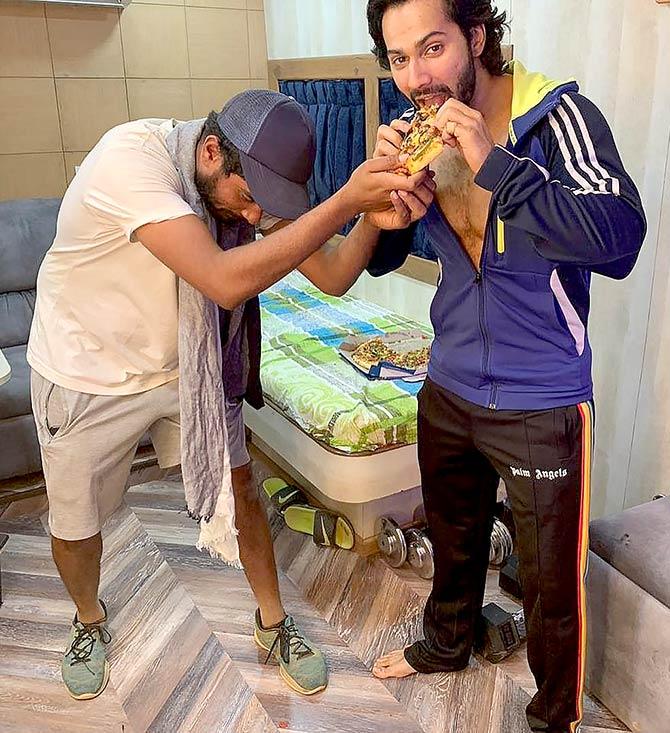 Varun doesn't believe in just clicking a picture with the pizza; he loves gobbling it up too!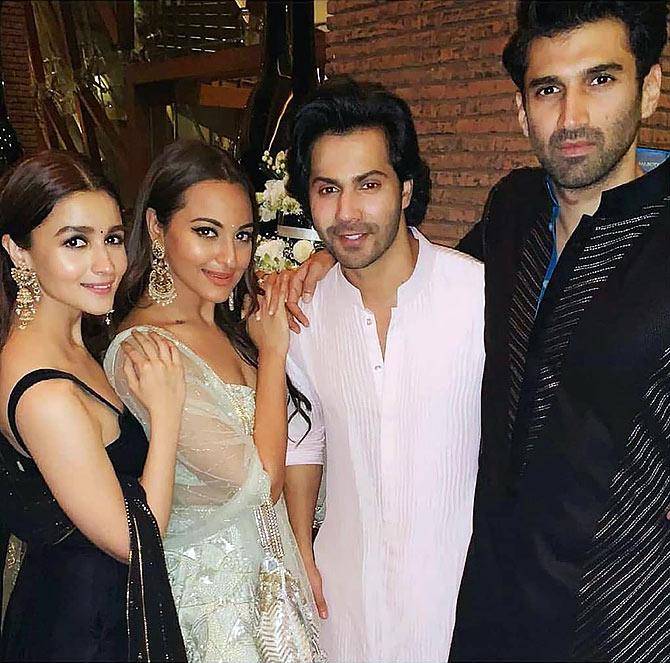 The Kalank squad celebrate Diwali together.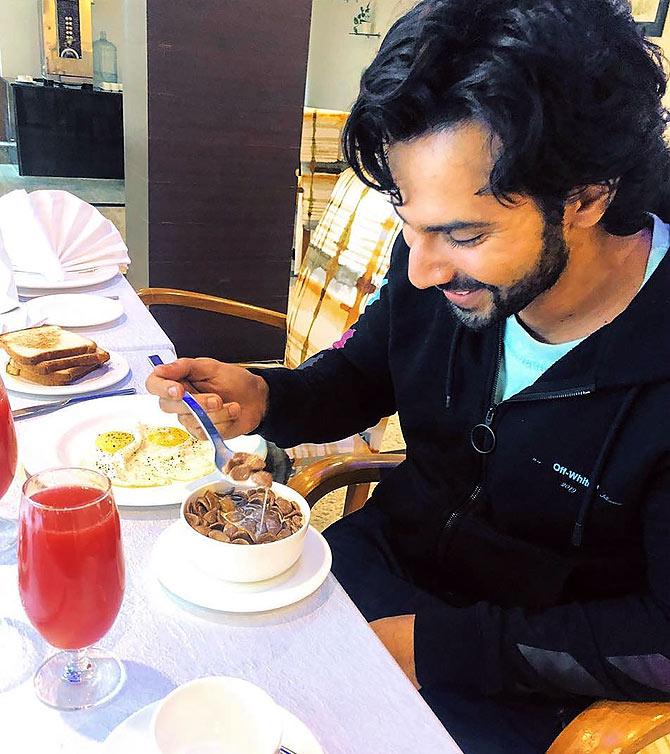 Coco pops for breakfast!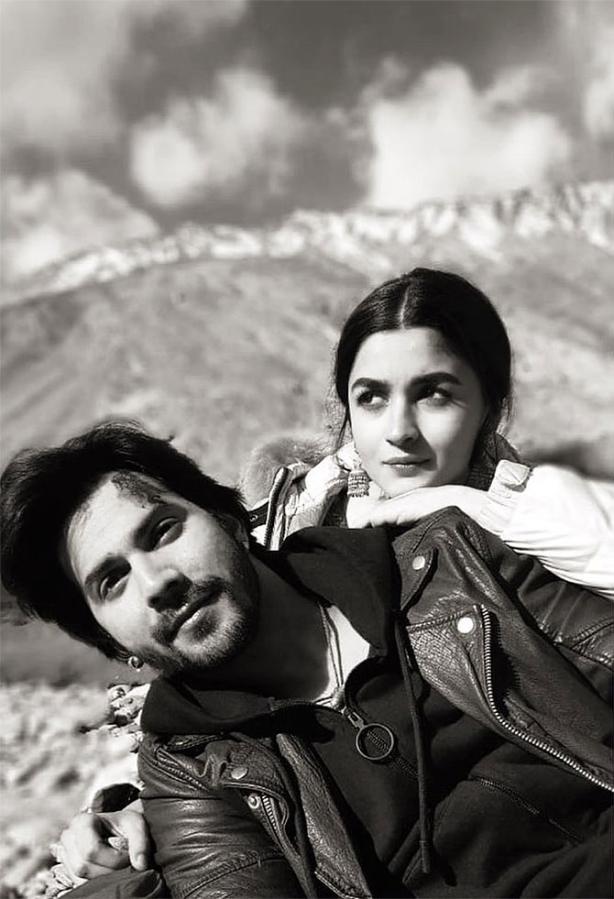 And that's Varun's last day on the sets of Kalank.
Alia posts this picture and writes a beautiful note for him: '& it's a film wrap for Varun on KALANK.. Our 4th film completed together and he still manages to surprise me with his hard work and crazy energy everyday.. Also manages to make me laugh like a crazy person by just being himself.. I can't can't can't wait for you guys to see the stuff he's done with his character in the film #KALANK.'
Sonakshi also posts a picture on the last day of the shoot and writes, 'Just the beginning of the year, and the end of a new film! Its a wrap for me on #Kalank... a project i am proud to be a part of! Cant wait for you all to see it #ontopoftheworld.'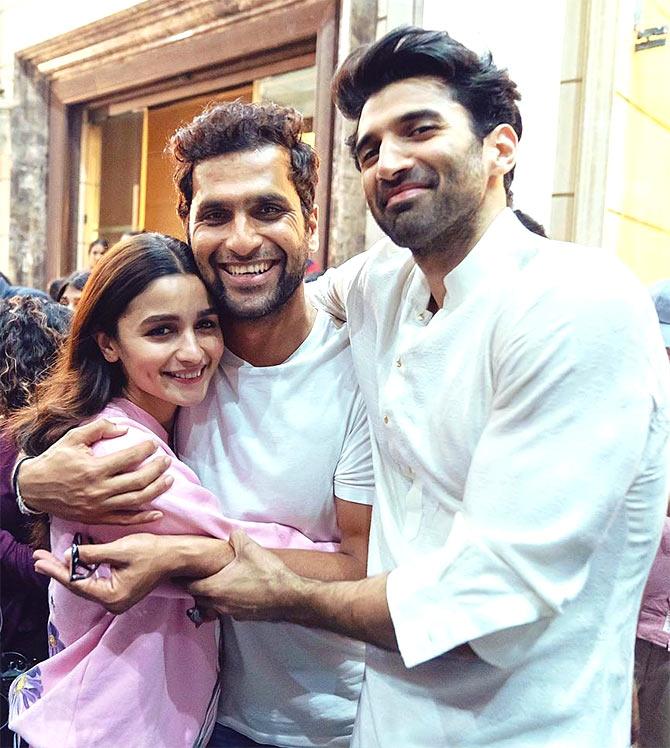 Alia, Abhishek and Aditya are all smiles on the final day of the Kalank shoot.
Ms Bhatt writes: 'KALANK has wrapped but the heart is still wide open!! For those who understand it and for those who don't.. when you wrap a film it feels like a part of you just combusts.. Especially when you've worked with your friends and family...Crossing our fingers and toes for the journey ahead... Can't wait for you guys to see the visuals.'