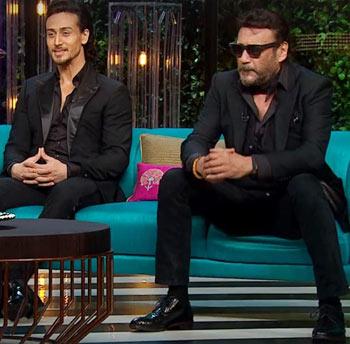 Host Karan Johar in a revealing interview with the Shroffs!
Jackie and his star son Tiger take centre-stage on Koffee With Karan this Sunday.
While the cool dad talks about his career and Madhuri Dixit, Tiger reveals he will never take sex advice from her father!
Watch the video for a sneak peek into the fun episode.