'The skin of any celebrity will show its age more than a normal person because we are always exposed to lights. So, we need to take extra care.'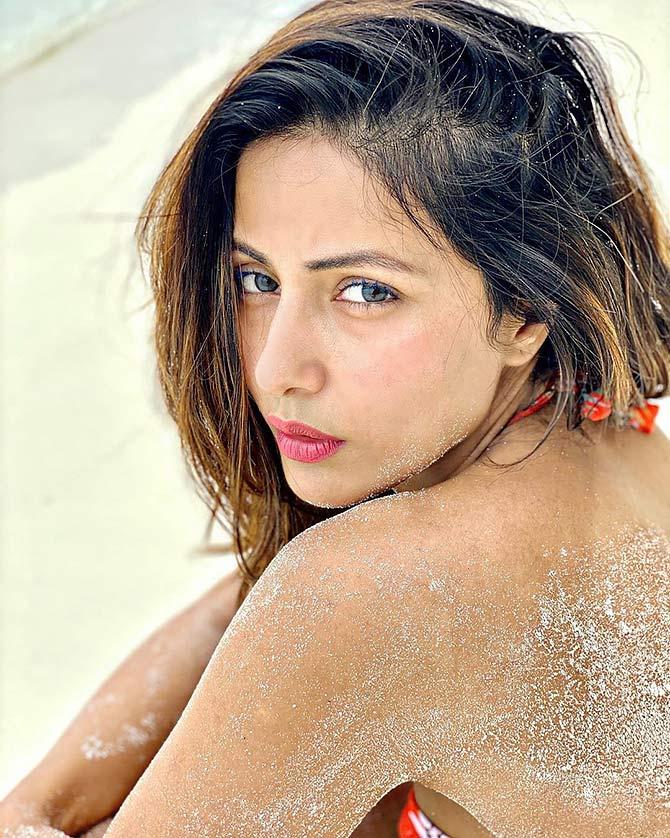 Television star Hina Khan made her Bollywood debut with Vikram Bhatt's Hacked.
"I was sceptical about making Hacked my debut film," Hina confesses to Rediff.com Contributor Divya Solgama.
How nervous are you about Hacked?
I am both excited and nervous, as this is the first time I'm getting Friday fever.
The trailer has received a lot of love, and it was trending for five days.
The songs are also being loved.
I was sceptical about making Hacked my debut film.
I decided to do the film when it was narrated to me for the second time, when a hacker explained how victims suffer their whole lives.
If people get a good learning through me or a film, I should take this forward.
Hacked revolves around a stalker. Have you experienced any kind of stalking in real life?
With all due respect, there are some stalkers who are my fans and so, I can understand it.
Everyone has their own private space and one should respect that.
Earlier, when I would post an Instagram story, fans who were near my area, would turn up to meet me, saying we got to know about you from your Instagram story.
I understand their feelings, but one should respect privacy.
So now, whenever I take a picture or a video in a restaurant or some private space, I post it later, not at that time.
It's not that I don't love my fans and don't want to meet them. It's that I need my private space and I'm sure everybody deserves that.
I remember there was a guy who used to send me a lot of WhatsApp messages, including his own videos. He used to cry on video, saying he cannot live without me.
I blocked him, but he started messaging me from a new number.
I blocked that too, but he messaged me from another number.
I did not want to file a police complaint against him because that would ruin his life.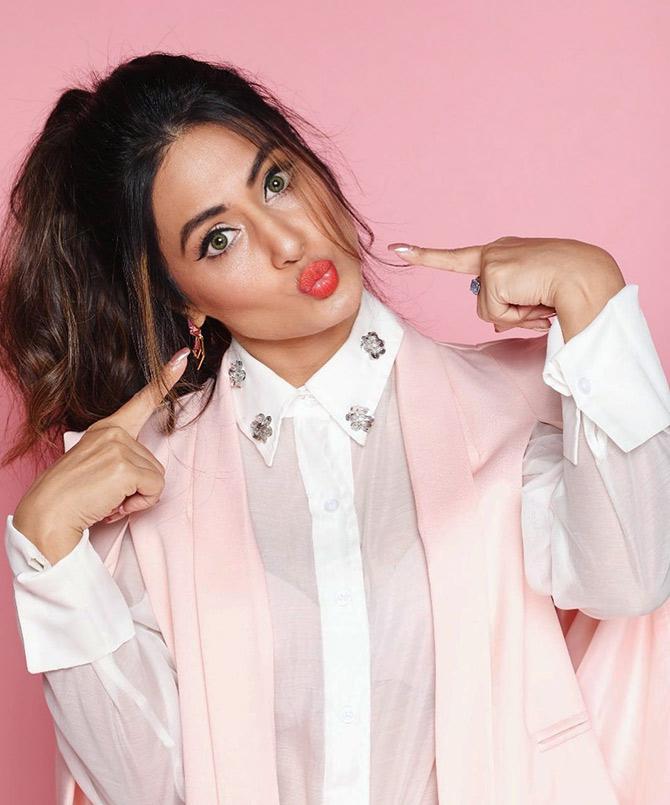 You started off your journey as a 'sanskari bahu' on a daily soap, but have constantly changed your image.
My journey is incredible and full of experiments and risks.
When I was doing Yeh Rishta Kya Kehlata Hai, I was in a very comfortable space -- I was financially strong and a huge star as Akshara.
Then I took a risk and left the show.
After that, I did Fear Factor: Khatron Ke Khiladi 8 and emerged as a fighter.
After that, I took a risk and did Bigg Boss 11.
I got a lot of backlash and learnt a lesson, but I presented another side (of me) to the world. I learnt something from the show and moved on.
After that, I took a risk by playing a negative character Komolika in Kasautii Zindagii Kay, which no one would do.
Today, things are changing gradually and people are experimenting in the negative space. Earlier, a heroine had to play positive only, never negative.
I believe it depends on the character and how important it is for an artist.
Komolika was fabulous as a character for me.
I took a risk, and believed in Ekta (Kapoor).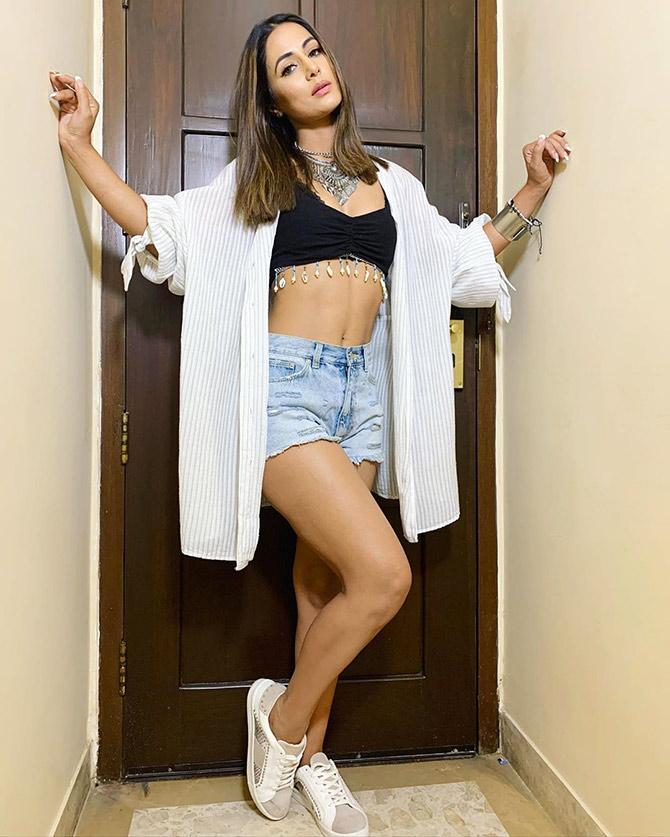 You received a lot of backlash during Bigg Boss, but those same people are now praising you. What do you think about that?
Not only the supporters of other contestants but even some journalists apologised to me. They had written or tweeted something bad about me and they regretted it.
I don't want to put anybody down, that's not my agenda.
I want to work hard in life.
Whenever somebody asks me about Bigg Boss, I just want to say I don't want to judge anybody there because I was judged when I was on the show.
Every contestant will not be as strong as me.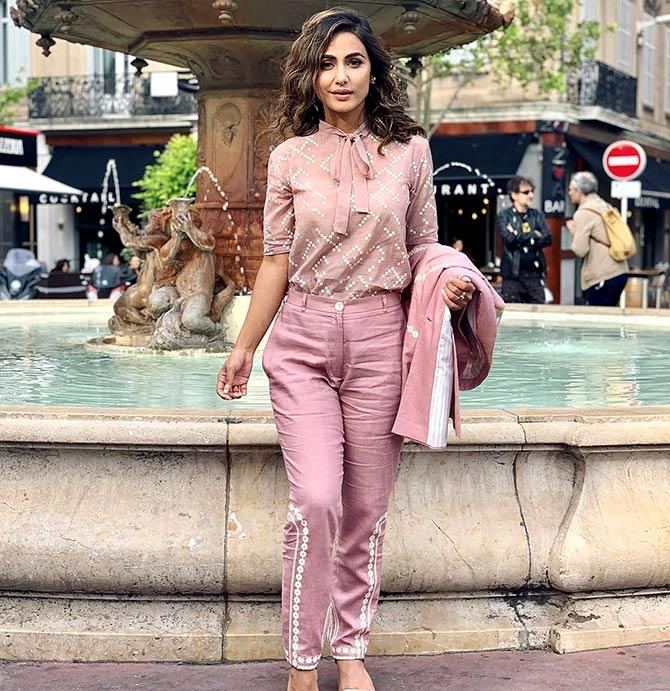 You walked the red carpet at Cannes last year.
I didn't know whether I would be clicked by the photographers there because who am I?
I was nobody in front of such big Hollywood stars on the red carpet.
Besides, the photographers only know French celebrities and world famous stars.
Still, I got a lovely response, and so I would always be thankful to God and my fans.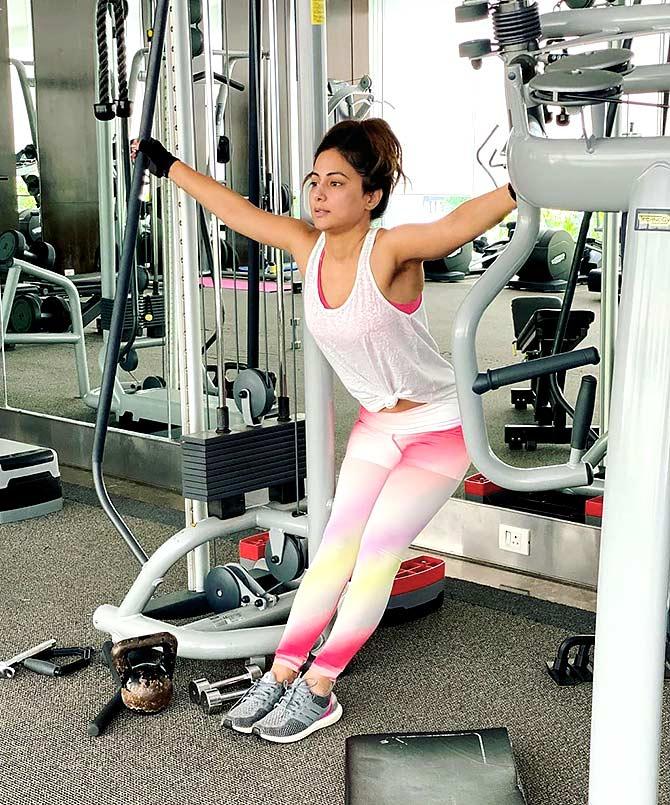 You have always worked on your fitness and beauty. Can you share some tips?
I have put on and lost a lot of weight during Yeh Rishta Kya Kehlata Hai.
But after that, I started working out and eating right.
I also do a lot of yoga and meditation.
As far as beauty tips are concerned, I don't use cosmetic products on my skin.
I follow the instructions given by my dermatologist.
I believe the skin of any celebrity will show its age more than a normal person because we are always exposed to lights. So, we need to take extra care.