Apart from celebrating the best of movies and talent from around the world, the Cannes Film Festival is also known as a fashion ground where celebs are expected to WOW each time they walk the red carpet or step out!
While B-town beauty Sonam Kapoor lived up to her fashionista image, Aishwarya Rai Bachchan caught everyone's attention for a different reason.
But she wasn't the only one at Cannes who caused a stir with her sartorial choices this year.
Take a look and vote for the most outrageous celeb appearance at the festival's 69th edition!
To vote, click on the celeb picture and submit.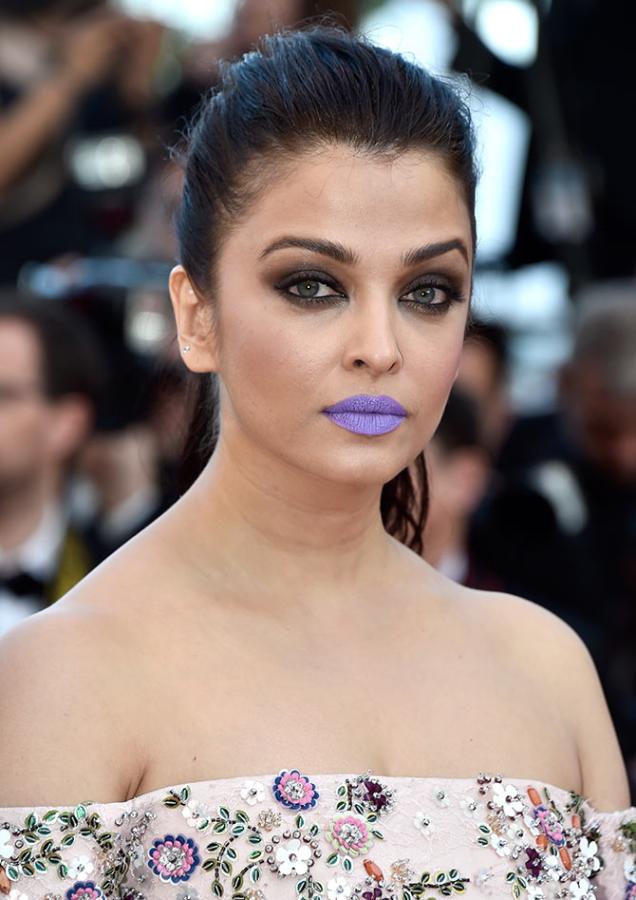 IMAGE:

Pascal Le Segretain/Getty Images
Aishwarya Rai Bachchan had a rather interesting outing at Cannes this year. At the premiere of Slack Bay, Ash wore a gold Ali Younes gown which unfortunately sparked off pregnancy rumours.
If that wasn't enough, Mrs Bachchan then made a fashion choice which stirred a storm on social media and will certainly be remembered for years to come. Yes, we are talking about the infamous PURPLE LIPS that the actress sported at the premiere of From The Land Of The Moon.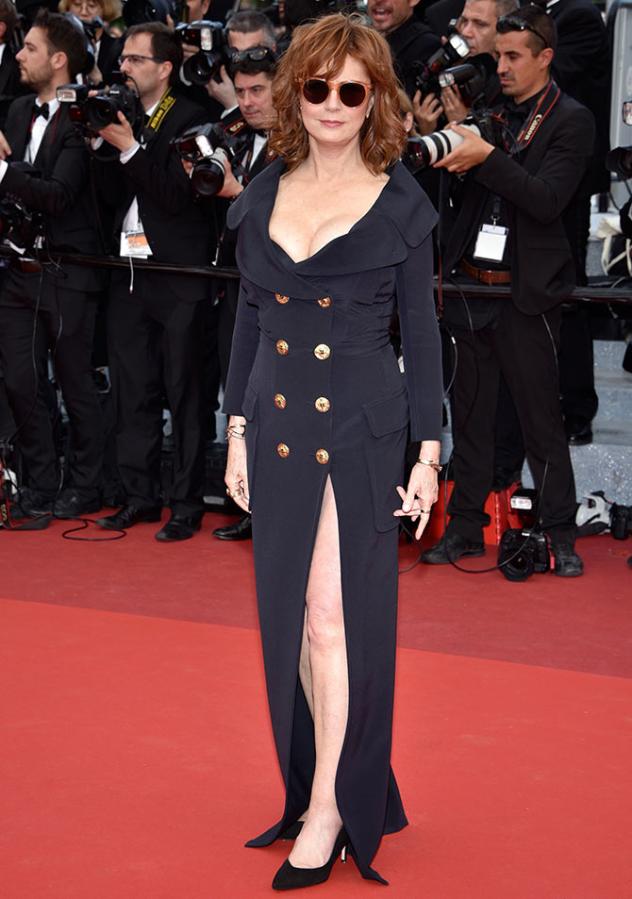 IMAGE:

Clemens Bilan/Getty Images
Susan Saradon may have decided black is sexy. What do you think? A bit much? Let us know.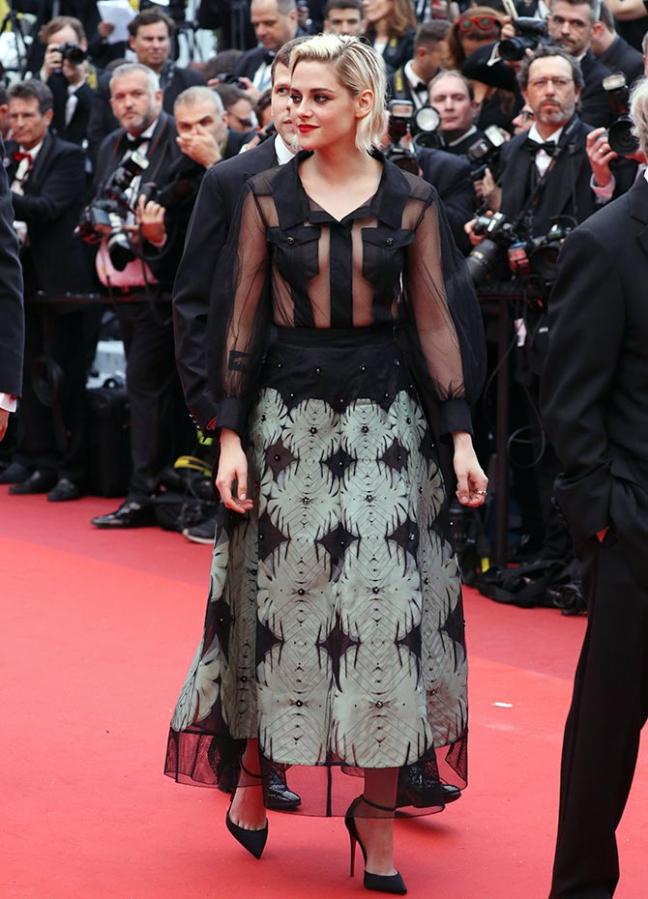 IMAGE:

Andreas Rentz/Getty Images
Twilight actress Kristen Stewart never shies away from experimenting with her look.
But when she walked the red carpet at the opening night of 69th Cannes International Film Festival, the Hollywood hottie went for a daring, sheer top that she teamed with a long skirt.
While her look didn't spell elegance, Kristen's outfit sure highlighted the importance of pockets.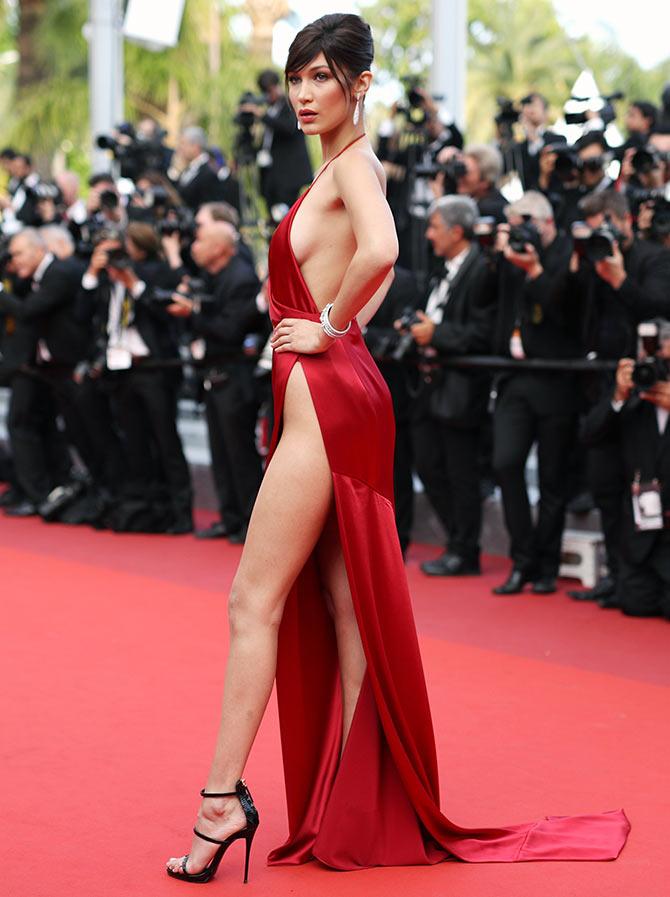 IMAGE:

Andreas Rentz/Getty Images
Model Bella Hadid wore a Alexandre Vauthier silk wrap gown at the premiere of the Unknown Girl.
While the leggy beauty is an absolute vision in this red outfit, it's hard to get over how ridiculously revealing the gown is.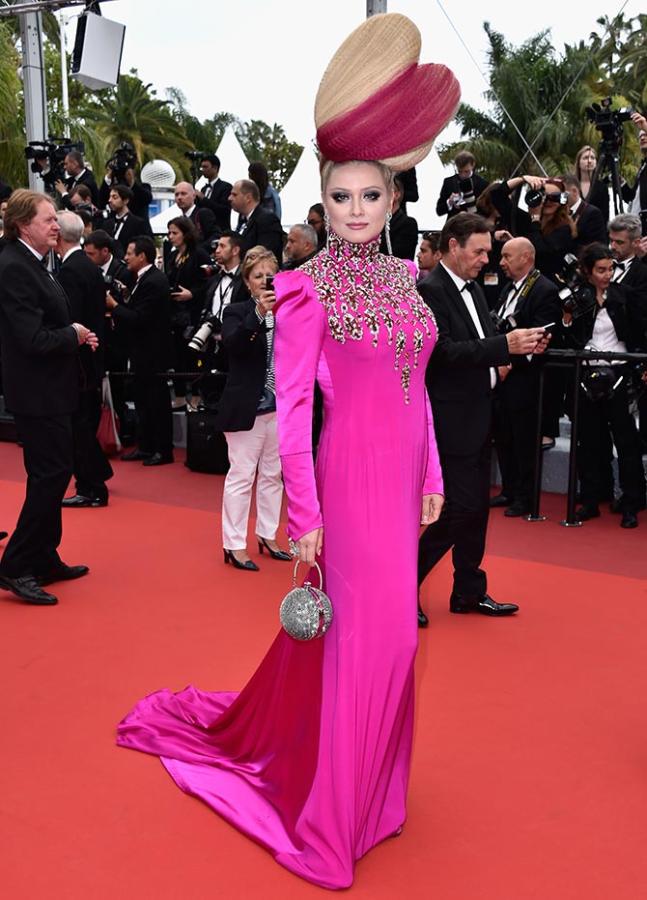 IMAGE:

Pascal Le Segretain/Getty Images
All we can say is Elena Lenskaya just redefined OUTRAGEOUS.
The loud pink outfit is something we will all forget eventually but that heart-shaped hair is the biggest fashion crime committed... ever!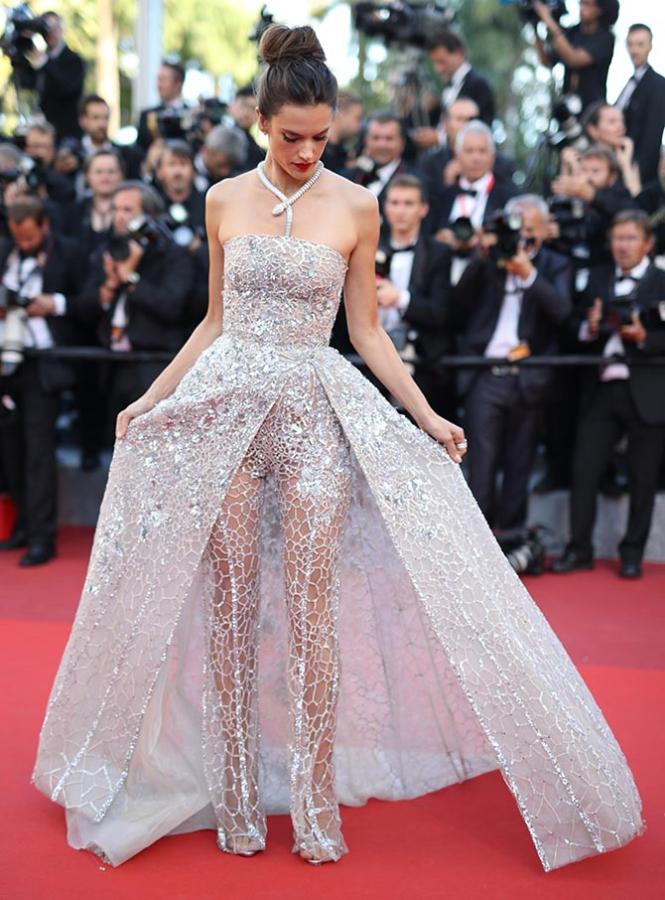 IMAGE:

Andreas Rentz/Getty Images
This has to be the most bizarre red carpet outfit till date.
Model Alessandra Ambrosio wore this Zuhair Murad creation at the premiere of The Last Face. Looks like that snake around her neck has been shedding its skin in a big, big way.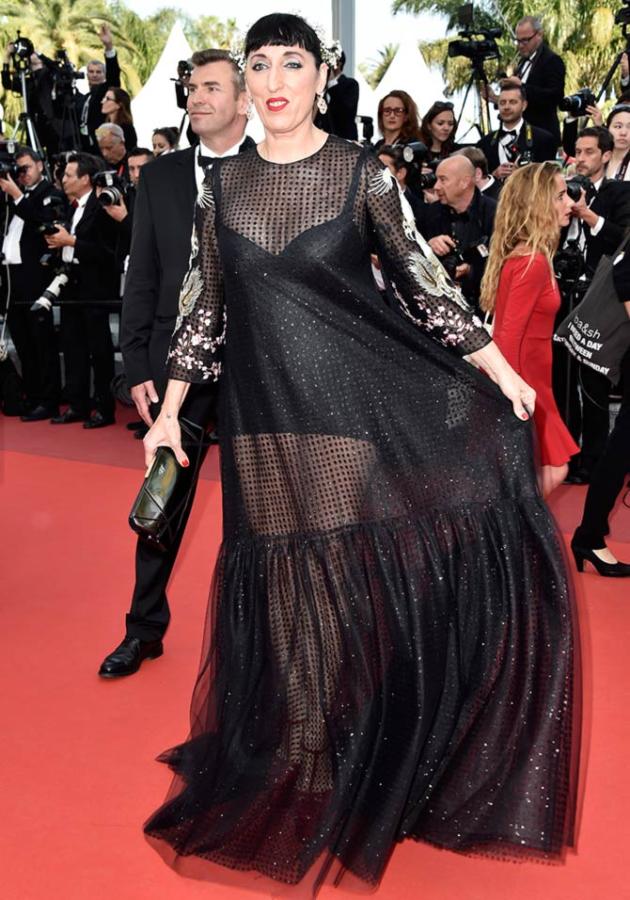 IMAGE:

Pascal Le Segretain/Getty Images
If actress Rossy de Palma wanted to give Elena Lenskaya stiff competition on the red carpet, her attempt was a spectacular F-A-I-L.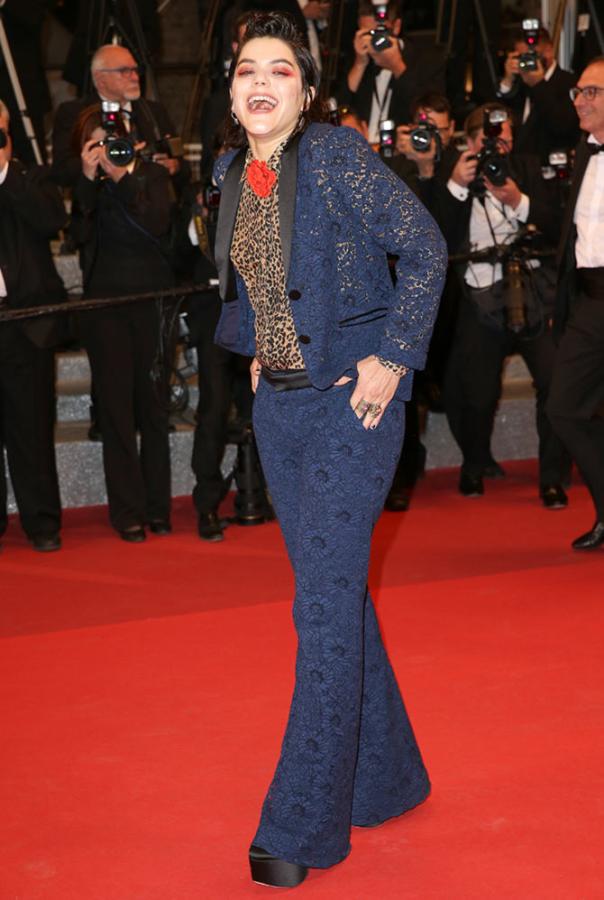 IMAGE:

Alex B Huckle/Getty Images
Kristen Stewart's ex, Soko, finds herself on this list courtesy her blue lacey blazer and leopard print shirt.
And yes, that red rose around the neck is equally disturbing.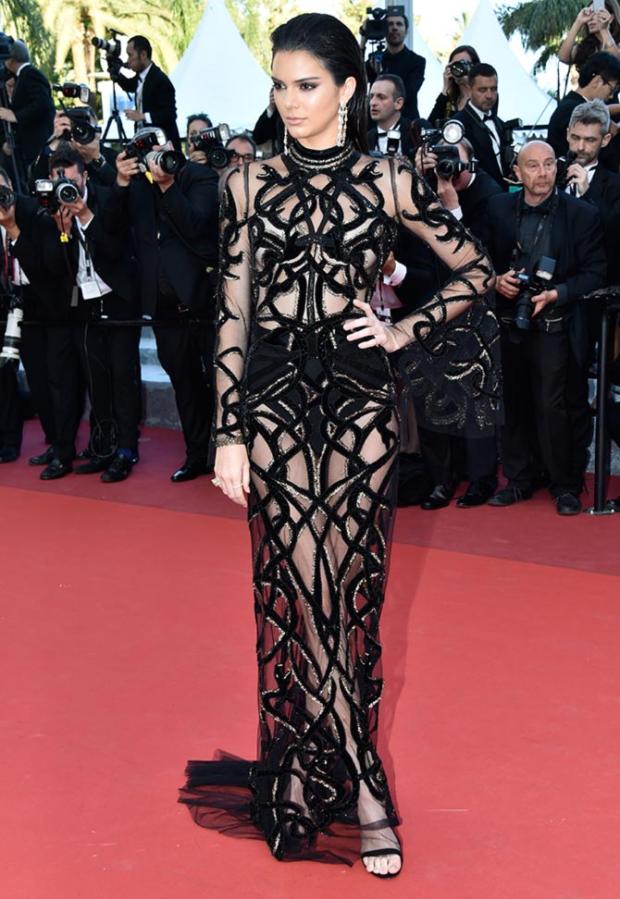 IMAGE: Pascal Le Segretain/Getty Images
Kendall Jenner may have been aiming for an avant garde look but all that her sheer black outfit with its snake-inspired design managed to do was save her modesty.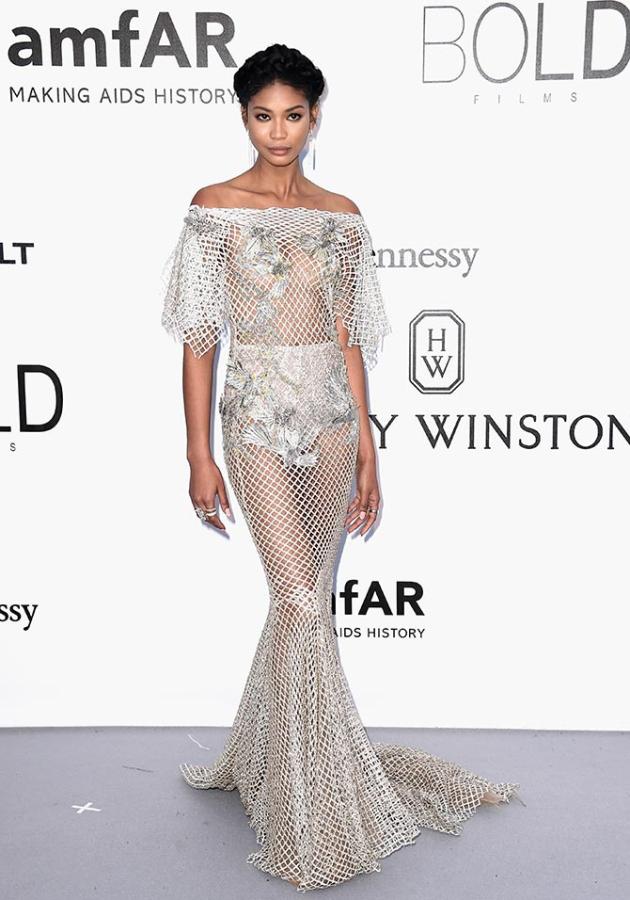 IMAGE:

Ian Gavan/Getty Images
Joining the dare-to-bare bandwagon is model Chanel Iman. Only, this wannabe mermaid got caught in a net.