From Awaara to Deewar to Junoon to In Custody, Shashi Kapoor leaves us many movies to love and remember him by.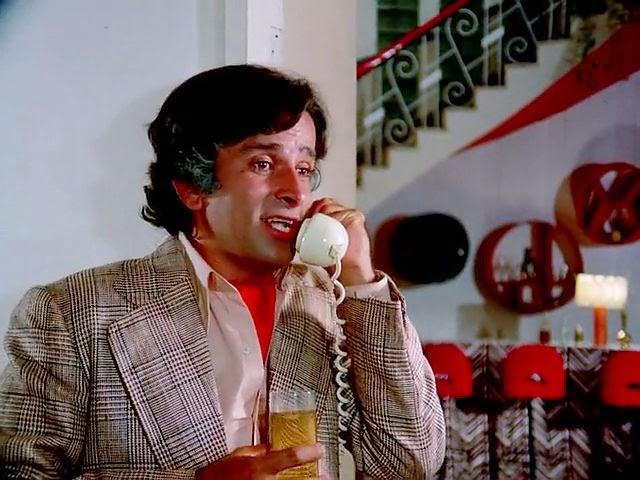 For years, he made every woman go weak in her knees every time he flashed a disarming smile, accompanied by a mischievous twinkle in his eyes and unmistakably confident dimples.
Unquestionably, Shashi Kapoor was a celebrated icon for all things debonair, fascinating and creative. Be it his inclination for theatre, dancing around trees while dabbling with international cinema or producing diverse films.
Over the years, this dapper picture of romance grew into an endowed figure of contentment and grace.
Here's looking back at some of his most memorable work.
Awaara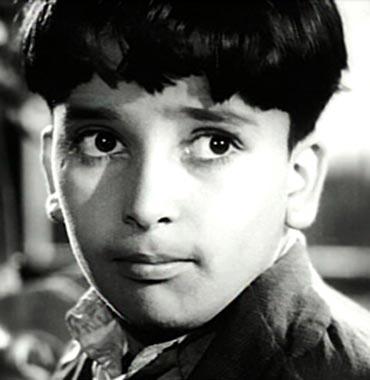 Although he first appeared as a younger Raj Kapoor in Aag, it's his unforgettable performance as the innocuous and multitasking Raj in Awaara that made all the difference.


Dharmputra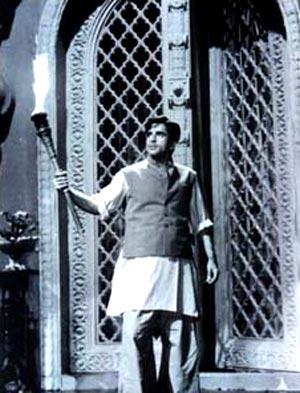 Kapoor made his grown-up debut under B R Chopra's direction as a staunch Hindu, oblivious of his Muslim origins in pre-Partition era.
The socio-political and sentimental temperament of the script is keenly reflected in the actor's spirited yet measured delivery.


Waqt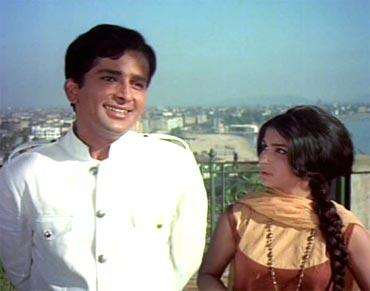 In Yash Chopra's timelessly glossy family drama, Kapoor plays the youngest brother of a lost-and-found scenario leading a deprived existence with his 'maa.'
Chauffeuring a young, rich heiress has its perks though as he finds himself reciprocating in smile and song to Sharmila Tagore's dimpled charms.


Jab Jab Phool Khile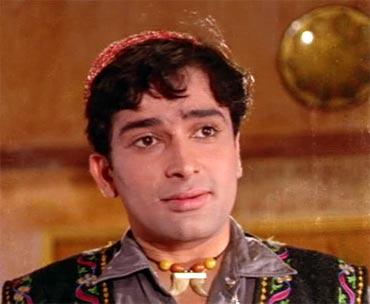 Kapoor turns his charms on to optimum level as the adorable Kashmiri houseboat owner, Raja.
Besotted by the ways of his city-dwelling guest (Nanda), Raja lets his heart rule his head resulting in a harsh reality check. Jab Jab Phool Khile's resounding success led to a inspired remake in the 1990s, Raja Hindustani starring Aamir Khan and Karisma Kapoor.


Pyar Kiye Jaa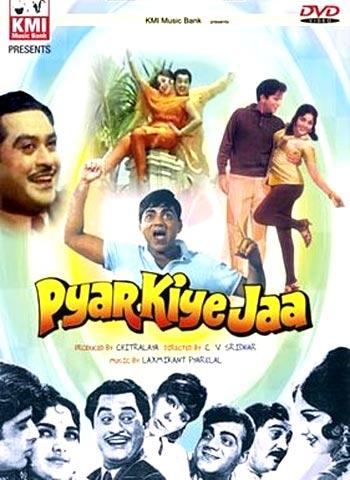 While one never rave enough about the actor's legendary suaveness and serenading skills, the actor possessed quite a few funny bones too.
Witness Kapoor give as good as he gets alongside Mehmood and Kishore Kumar in the laugh riot, Pyar Kiye Jaa.


Sharmilee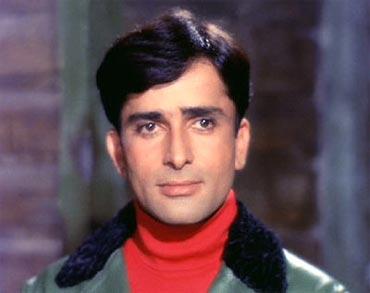 In his 30s, Kapoor romanced every eligible bachelorette in tinsel town with elan in musical hits like Haseena Maan Jayegi, Neend Humari Khwab Tumhare, Pyar Ka Mausam, Abhinetri and Aa Gale Lag Ja.
In Sharmilee, he juggles his affections between two Raakhees: the sweet, traditional types vs the super stylish vixen by wooing them with his killer smile and Neeraj's poetry, Khilte Hain Gul Yahan.


Siddhartha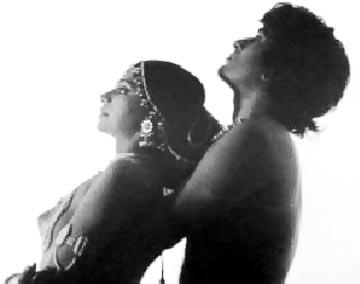 Much has been said about Shashi Kapoor's eternally romantic image. Truth is Shashi enjoyed branching out and associating himself with unusual (mostly international) projects that required significantly more than a glamorous grin from him. Conrad Brooks' adaptation of Herman Hesse's novel, a philosophical tale of self-exploration, stars him as man in search of nirvana.
Instead of its profound nature, however, the film is better-remembered for its sometimes erotic content provided by the otherwise demure Simi Garewal.


Deewar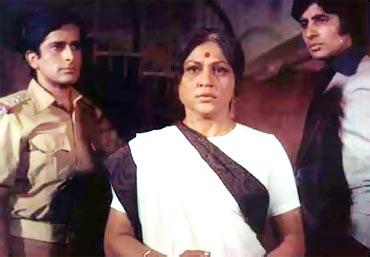 Amitabh Bachchan got the best scenes, best moments and all the 'bank balance' in Yash Chopra's Deewar but it's Shashi Kapoor who got to utter one of the film's and Hindi cinema's most-quoted dialogue: Mere paas Maa hai.
As the duty-bound cop struggling to keep his personal life out of his professional one, Kapoor is most tenacious.


Kabhie Kabhie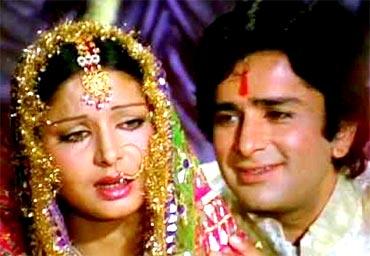 They don't make guys like him anymore. As the gregarious but poetically deficient significant other of Raakhee, once-upon-a-time muse to Big B, Shashi Kapoor is magnificent and incredibly underrated.
He's equally credible as real-life nephew Rishi Kapoor's liberal, buddy-like daddy.


Satyam Shivam Sundaram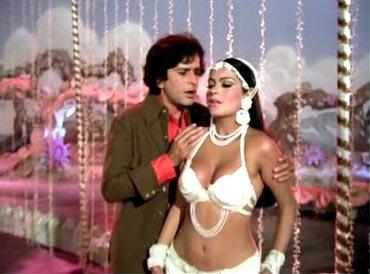 What makes Kapoor an eternal romantic hero is not just his ability to woo the girl but a marked willingness to graduate it to another level -- from boyish to sensual.
And so cutesy made way for sexy as he demonstrated big screen passions with an enticing Zeenat Aman in Satyam Shivam Sundaram.
Junoon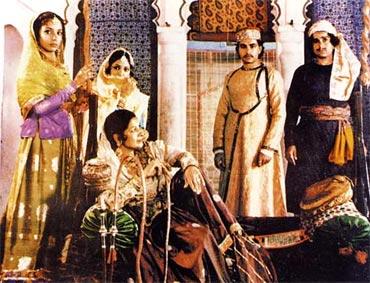 Another manifestation of those very passions could be noted in his fiery portrayal as a married nawab going out of his way to protect an English girl in Shyam Benegal's interpretation of Ruskin Bond's novella, A Flight of Pigeons.
The period drama won tremendous acclaim including a Best Film National award for its producer, Kapoor.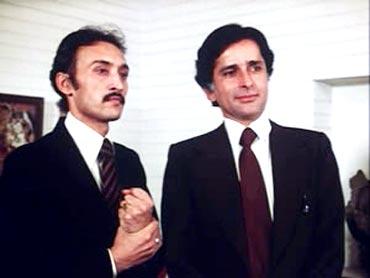 Benegal and Kapoor teamed up again for another of the latter's home production, a modern-day retelling of Mahabharata against the corporate milieu.
Considered one of the most effective ensemble dramas, the actor conveys the complexities and a tinge of darkness as the new-age Karna without ever resorting to high drama.


Utsav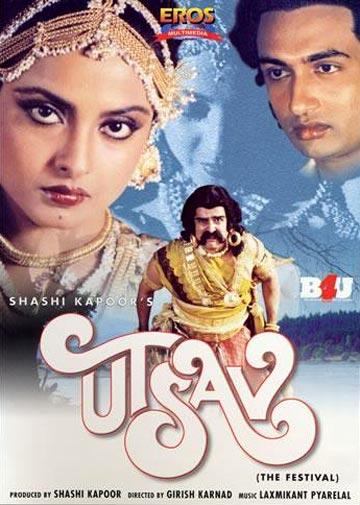 Always one to endorse aesthetic creativity, Kapoor roped in Girish Karnad to direct an adaptation of the Sanskrit play, Charudutta.
Considering the film's highly steamy content involving love-making sequences between Rekha and Shekhar Suman, it's no surprise what this film got more noticed for. But if you're willing to look beyond the sizzle, Kapoor stars as a rather ferocious, almost demonic-looking blue-blood, Samsthanak.
In a complete against type, the actor slipped into a terrifying get-up and piled on enormous weight to look the part.


New Delhi Times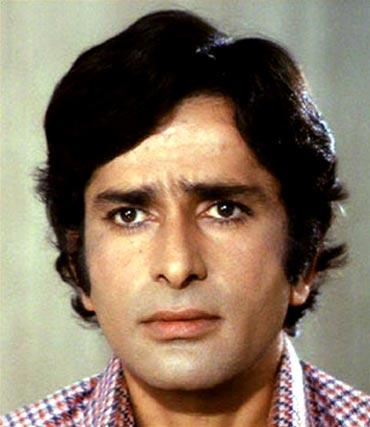 Romesh Sharma's hard-hitting, controversy-ridden thriller had a hard-time finding distributors because of its powerful content.
With its limited availability, it's a sad how only a few got to witness Shashi Kapoor intensity as a newspaper editor, exposing the prevalent corruption in politics, a thriving scenario.


Muhafiz
Shashi Kapoor's association with Merchant Ivory production goes back as early as the 1960s with films like The Householder, Heat and Dust, Shakespearewallah and finally In Custody/Muhafiz and Side Streets.
Muhafiz celebrates the beauty of Urdu poetry and its enduring tradition through a disappointed admirer as he observes his genius idol wasting away in decadent glory. Kapoor's irresistible, uninhibited performance earned him a Special Jury honour at the National Awards.


This feature was first published in March 2015.