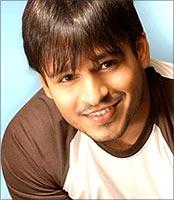 Vivek Oberoi was recently listed among the top 48 philanthropists in the Forbes Asia 'Heroes of Philanthropy' list. He is the youngest individual and the only Bollywood actor acknowledged in the listing.
Vivek has been associated with various foundations and causes like the Yashodhara Oberoi Foundation started in 2002, Project Hope for the tsunami victims, Project Devi, Cancer Patients Aid Association and Banyan, which looks into the rehabilitation of homeless women with mental illness. 

The actor, who was last seen in Rakth Charitra, has donated $ 3 million to date and helped raise $ 25 million to support numerous charities dealing with civic and social issues.

Vivek has enjoyed enormous support from his family for his charitable endeavors. His parents Suresh and Yashodhara Oberoi overlook all of Vivek's charity work when he's busy shooting while his sister Meghna collects funds for donation by auctioning her artwork. After his marriage last year, his wife Priyanka Alva has also become a part of his philanthropy work.

Four philanthropists were picked from each of the 12 markets in the Asian region, making it a total of 48 people. The other Indians joining Vivek Oberoi in this list are Azim Premji of Wipro, Grandhi Mallikarjuna Rao of GMR Group and Shiv Nadar of HCL Technologies.