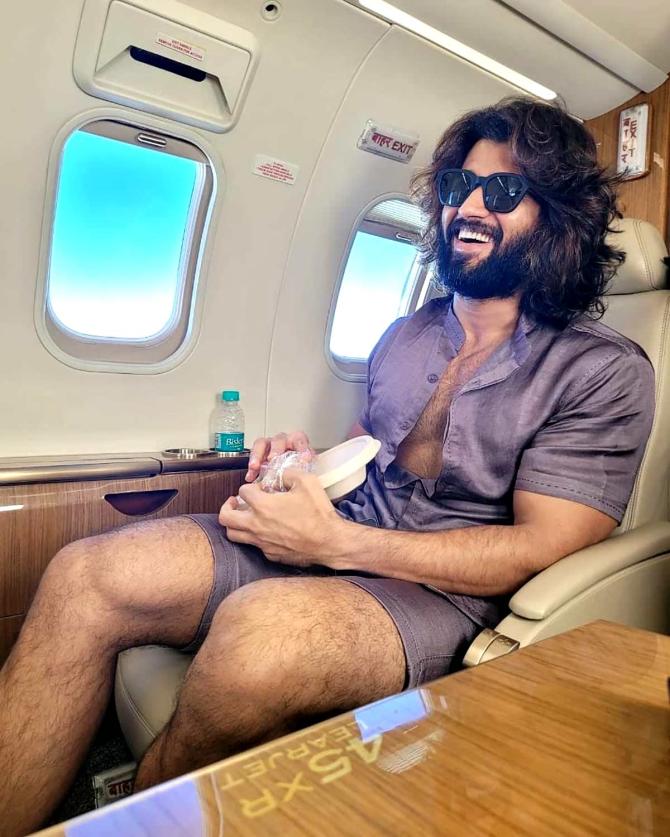 For his Bollywood debut, Telugu superstar Vijay Deverakonda will not settle for a dubbing artiste speaking his lines.
He insists on saying his Hindi dialogues.
Both Producer Karan Johar and Vijay have taken a call to stick to the star's voice in Hindi.
A source close to the development tells Subhash K Jha, "Southern superstars like Rajinikanth and Ramcharan Teja often make the mistake of getting a professional dubbing artiste to do their Hindi dialogues. That is the worst thing an actor can do to his career in Hindi cinema."
"Vijay Deverakonda won't make that mistake."