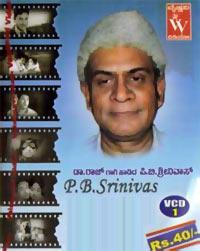 The mortal remains of veteran playback singer P B Srinivas, who had lent his voice to hundreds of popular hits in south Indian cinema, was consigned to flames on April 15, as fans bade him a tearful farewell.

The celebrated multi-lingual singer's eldest son lit the funeral pyre amid chanting of mantras during the last rites performed as per Hindu rituals at the Kannamapettai burial ground this afternoon, sources said.

State Minister K T Rajenthra Bhalaji and Chennai Mayor Saidai Duraisamy were among those who paid their tributes and attended the funeral.

Several playback singers from southern tinsel world, including Vani Jayaram, P Suseela and S Janaki, took part in the funeral of 82-year-old Srinivas, who died after a brief
illness yesterday at his CIT Nagar residence in Chennai.
The family members chose to conduct the funeral using firewood and did not opt for the electric furnace.
Popularly known as PBS, the veteran singer lent his voice in all four South Indian languages besides Hindi.
He was the voice of Kannada film icon Rajkumar and Tamil veteran Gemini Ganesan, besides several lead actors of the time.
Srinivas' famous numbers
Kaalangalil Aval Vasantham
and
Mayakkama Thayakkama
, among many others, are still hummed and remain in his fans' hearts. His last song was in Tamil film
Ayirathil Oruvan
in 2010.
However, in the PTI story on his death yesterday, there were certain incorrect references in PBS' profile.
Srinivas was honoured with various awards including the state government's Kalaimamani Award.
© Copyright 2021 PTI. All rights reserved. Republication or redistribution of PTI content, including by framing or similar means, is expressly prohibited without the prior written consent.