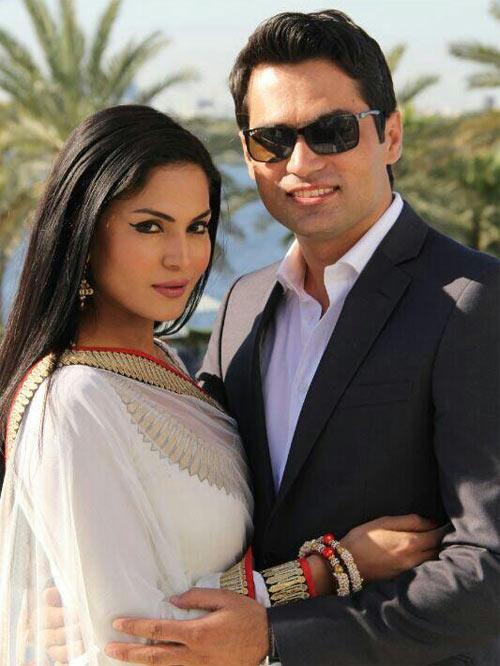 Shocked and amused by a certain Prashant Pratap Singh's claims of being her live-in partner, the newly-married Veena Malik clears the air.

"I think some people don't like to see me happy. Why else would (actress) Dolly Bindra fly down to Pakistan to hold a press conference against me?

"Now there is this guy (Prashant Pratap Singh) claims to be my live-in partner. My husband (Asad Bashir Khan) laughed when we heard about this alleged skeleton in my cupboard.

"My past is not hidden from anyone, not even my husband. Had anyone heard of this so-called live-in partner before?" she asks.

So who is this guy?

Veena answers: "He is a part of my Indian staff. I pay him Rs 10,000 per month. He's
very fond of photographing me. Wherever I'd go, he would take my pictures. I even got him a camera when I saw how passionate he was. I was very fond of him.
"I always treated him like a brother. He was married once but his wife left him after a month. And this is how he reciprocates my warmth?"
Veena's husband Asad Bashir Khan, meanwhile, can barely contain his happiness.
"Veena is the most beautiful woman I have met. Ever since our wedding, my life has been an endless joy. I feel we are on a honeymoon that will go on forever."
Asad continues: "Our families knew one another, and so did we. It's only now that we grew close .We didn't take long to decide to get married. Now I want to spend the rest of my life with her.
"Her past makes no difference to me. I am there to protect Veena and her reputation," he concludes.
In the picture: Veena Malik and Asad Bashir Khan. Photograph: Veena Malik/Twitter