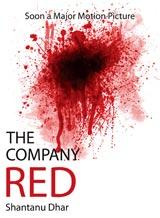 The West's vampire obsession has made its way to India.

Author Shantanu Dhar is writing a vampire trilogy, which will soon be made into films. The first book is titled The Company Red, and the second, Code Red. The third book has not been titled yet.

It was Satish Kaushik who actually coaxed Dhar to write the series when he narrated the idea two and a half years ago.

Kaushik, who had known Dhar for about 10 years, would read the chapters as the book progressed.

The story revolves around a Bengali boy named Ardhendu Bose, who fails at everything. One day, he gets a new job in a company, and becomes successful almost overnight. It is only later that he realises that something is amiss in the company, and discovers what it is. But by then, it's too late for him to quit.
After reading the first manuscript of the book, Kaushik decided to buy the rights of the trilogy. The film is now in the scripting process, though the cast has not been finalised yet.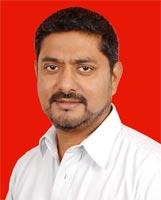 Shantanu, 43, works in an office by day and writes the book by night. The Delhi-based author claims he decided to write about vampires because they fascinated him ever since he was a child.
But the book is not about the supernatural, he insists.

He included a medical doctor in his research team so that they could give him information about what a vampire would be like if it really existed.

"I am not inspired by the Twilight series," he says. "There is no romance between a vampire and a human being here."

The series will be published by Om Books International.