Two Kannada films hit the screens this Friday, October 31, across Karnataka.

Belli, directed by Mahesh, stars Shivarajkumar in the lead while Ee Dil…Helide Nee Bekunta is the directorial debut of Srinivas.

Here's a look at the two films.
Belli (top left)

Director: Mahesh

Cast: Shivarajkumar, Kriti Kharbanda, Vinod Prabhakar, Deepak,

Belli (Silver) narrates the story of conflict between love and friendship, according to director Mahesh, who is popularly known as Mussanje Mahesh.

"In Belli, which is also the name of the male protagonist, he undergoes three transformation in the course of the story," says director Mahesh and adds that his newest is a script-driven movie.

A bearded Shivarajkumar plays the role of an underworld don who becomes mentally unstable after falling in love.

He looks so different in the role that nobody recognised him during scenes shot on the streets with hidden cameras.

"I play a mature girl who deals with certain incidents in her life. It's different from the college-going girl that I have been doing lately. I play the self-made woman of today who doesn't give up but adapts to change," says actress Kriti Kharbanda of her role.

The film has been shot in Bangalore, Mysore, Channapatna, Hassan, Sakleshpura and M M Hills by cinematographer KS Chandrashekhar.

The film's music has been composed by Sridhar Sambram.
Ee Dil… Helide Nee Bekunta

Director: K T M Srinivas

Cast: Avinash Narasimharaju, Srishruti, Nagendra Sha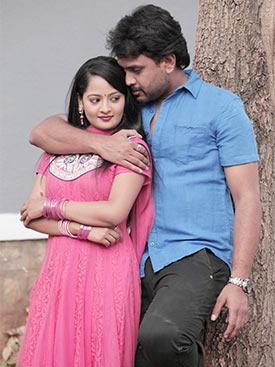 Ee Dil…Helide Nee Bekunta (My heart beats for you) is a love story that takes place in a span of 20 days, according to debutant director Srinivas.
"The lead pair fall in love with each other without even meeting," Srinivas tells us.

Avinash, who played the lead in Jugari and Vasundhara, plays a software engineer in the film who quits his job to do social service.

"I meet this girl and fall in love with her. There is some element of mystery and suspicion between the two," he says.

The film has been shot in Bangalore and in picturesque locales of Shimoga, Thirthahalli, Kalasa and Horanadu.

Written and directed by Srinivas, the film's music has been composed by Satish Aryan and cinematography is by Chidanand.