For reasons that are not known clearly the two actors have shared cold vibes for years, notes Subhash K Jha.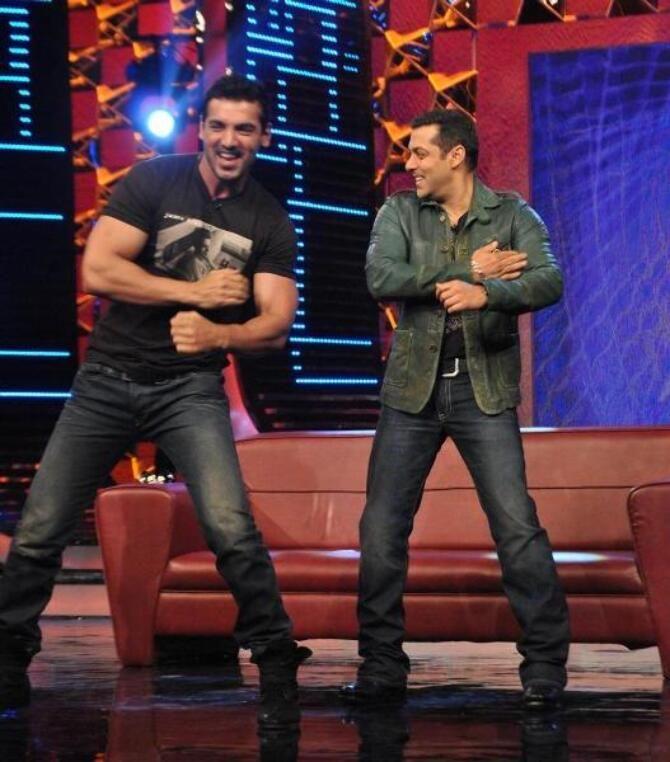 This Eid, Bhai has company.
Salman Khan's Radhe India's Most Important Bhai will have competition from John Abraham's Satyamev Jayate 2.
For fans of John's histrionics, there are two of him in Satyamev Jayate 2. Yes, his first double role.
John loves to take on the superstars at the boxoffice.
Many trade experts were aghast when in 2018 John decided to take on Akshay Kumar on Akshay's turf: That Independence day weekend, the clash between John's Satyamev Jayate and Akshay's Gold proved favourable for John.
Emboldened, John repeated the 2018 pattern in 2019, this time with less favourable results. Akshay's Independence Day release Mission Mangal raced far ahead of John's Batla House.
Now in 2021, it is John versus Salman with whom John has an apparent history of friction. For reasons that are not known clearly the two actors have shared cold vibes for years. It is only going to get worse this Eid.
***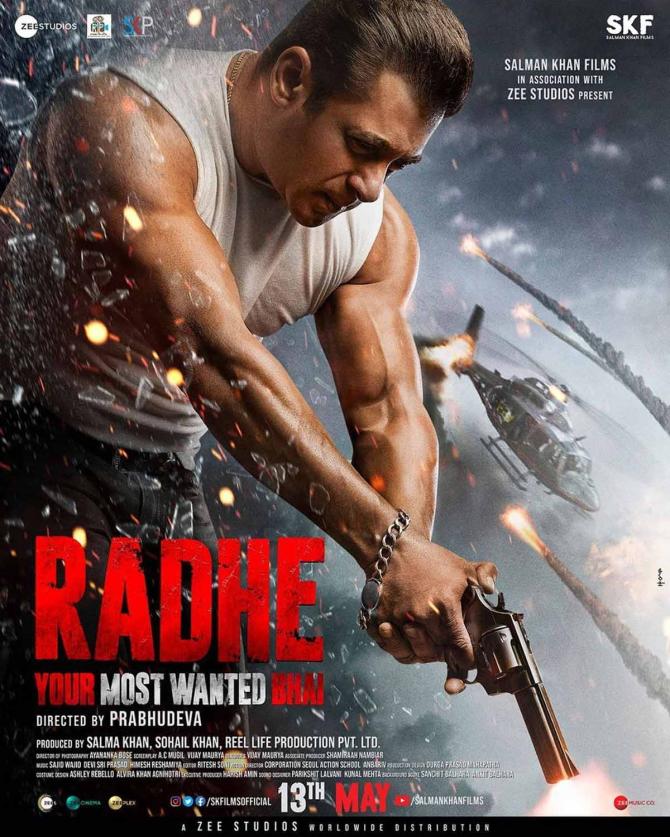 Meanwhile, Salman's commitment to bring Radhe to movie theatres remains steadfast.
There is, however, a ferocious tug-of-war going on between the movie theatres and the film's digital sponsors ZeePlex regarding the gap that must be maintained between the likely blockbuster's theatrical release and its OTT streaming.
Sources say the Multiplex Association Of India wants a gap of at least four weeks between the theatrical and digital releases of Radhe whereas ZeePlex is looking at a much smaller space between the two releases.
Shariq Patel, chief business officer, Zee Studios, was quoted as saying in an earlier interview that Radhe will release on the digital platform in much less than a month's time after its theatrical release on May 13.
But with theatre exhibitors unwilling to accept the smaller window dividing the two releases, Radhe's digital release is caught in a stalemate.
When I contacted Shariq Patel for a clearer picture, he texted back, 'Talks with the (multi)plexes yet to kick off in full earnest.
***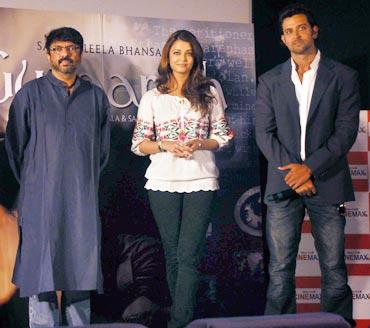 After working in three films, Sanjay Leela Bhansali and Aishwarya Rai did not come together again in spite of several attempts to do so.
There are reports that she was offered Bajirao Mastani and Padmaavat by Bhansali. But, say these reports, the director could not find a suitable co-star for her.
This is not entirely true. Aishwarya was offered Bajirao at a very initial stage. When she made it clear that she would not work with Salman again, Aishwarya gave Bhansali the option of either casting Salman or she.
Bhansali offered Mastani's role to Kareena Kapoor. Eventually, the film was made with a different lead pair, Ranveer Singh and Deepika Padukone.
As for Padmaavat, it was always Deepika and Ranveer.
What Aishwarya was offered and she accepted initially was the item number in Goliyon Ki RaaslLila Ram Leela. Eventually Priyanka Chopra did the number. But it was first offered to Aishwarya. And she was happy to do it.
But then Aishwarya had doubts about the item song which went Pyar se nahin thappad se darr lagta hai, a line from Salman's Dabangg.
She suggested that Bhansali change the lyrics. Bhansali changed the actor instead.
Priyanka did the number and the lyrics also changed to Ram chahe leela chahe.