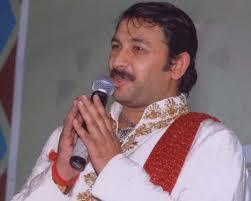 Bhojpuri actor Manoj Tiwari is quite relieved to be out of Bigg Boss 4 on Friday.

The actor openly admitted that he is happy to be evicted from the reality show as it was getting 'dirtier'.

Manoj, who is popular in Uttar Pradesh, also expressed surprise that actor Ashmit Patel got more votes than him. Rajul Hegde finds out more.

You said you were relieved to be out of the house yet you looked very upset and irritated when you left...

I was upset because Shweta Tiwari and Samir Soni knew that Ashmit was bitching about me. I considered them as my friends but they didn't think that it's important to tell me. Plus, Shweta believed whatever they told her about me. She has known me for four years yet she didn't even bother to come and check with me first. She simply stopped talking to me. I was frustrated about the whole thing so I was bit harsh towards her when I left the house. I could have been more patient, I am really sorry for my behaviour. But I'll apologise to her when she comes out.

Were you shocked when you got to know that Seema Parihar was the one who nominated you?

Yes. Seema was very warm and loving towards me throughout the show. She was like my sister and I didn't expect her to nominate me. I was under the impression that either Shweta or Sameer would have nominated me. I discussed this with Seema the whole week but she never gave me any indication that she would nominate me. I am still trying to forget, and to forgive her.

Were you confident that you would not get evicted?

Arbaaz Khan tweeted and asked people to vote for Ashmit. I felt little bad about this because his brother is the host of the show and he is asking people to vote. I somehow didn't understand that angle.

So do you think the votes are manipulated?

I am bound by my contract so I can't comment on this. But it is little hard to believe that I got lesser votes than Ashmit. I guess viewers enjoy watching Veena Malik–Ashmit's fake romance. I really don't understand why the channel is still keeping them inside the house.
Are you disappointed that you didn't last till the end?
Not at all! My aim was not to win or last till the end. I lost interest after the sixth week because it became dirty and I wanted to go out voluntarily. Personally I am not a proud person but I tried to show that I am (proud) so that I could get nominated for eviction. But somehow I managed to stay till the ninth week.
Your marriage is going through a rough patch. You told Shweta in the house that your wife suspected that you and she had an affair. Do you think that will be sorted out now?
My wife is angry with me. I am sure she has watched the episodes. I will try my best to make things better between us.
You are a popular in Bhojpuri film industry. So what made you take part in Bigg Boss?
I was curious about the house. Also, I am popular in certain regions but I wanted the entire nation to know about me. So I thought Bigg Boss was the right platform to get noticed. Initially I was very excited to be in the house but after a few days I started to rethink my decision to be in the show. But I couldn't get out as I was totally trapped.
Will you stay in touch with all the Bigg Boss housemates after they come out?
I really don't know whether its worth to stay in touch with all of them.
What next?
I have to complete my three films, which were delayed because of Bigg Boss. I am also taking part in a dance reality show.