The trailer of Arjun Kapoor's India's Most Wanted looks interesting, says Namrata Thakker.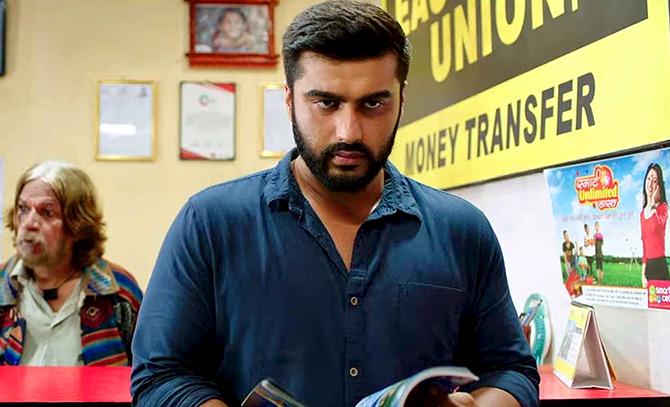 Based on true events, Raj Kumar Gupta's film revolves around five unsung heroes, who are on a covert mission to apprehend 'India's Osama'.
The catch is: Arjun Kapoor and his team can't fire a single bullet to capture their quarry.
Sounds engaging, right?
The trailer, over two minutes long, starts off with a voice-over that talks about serial blasts in India.
Thirty seconds into the trailer, we see Arjun, who has bulked up for the role.
He actually looks like Hulk in the first frame!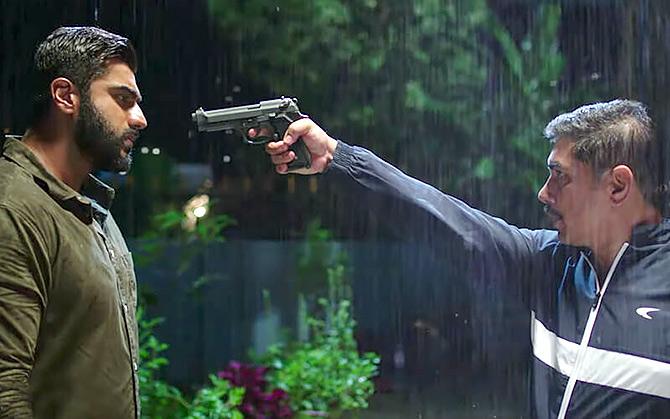 Arjun's team has just four days to catch India's most wanted terrorist, without any support from the authorities.
The team heads to Kathmandu and that's where all the action happens.
Overall, the trailer does seem promising and the story looks interesting too.
Director Raj Kumar Gupta, who has helmed films like Aamir, No One Killed Jessica and Raid, has once again come up with a thrilling subject and has also shot it beautifully.
Visually, the trailer looks good and Arjun packs a punch in his intense avatar with some heavy-duty dialogues.
Yet, he fails to stir up that patriotic atmosphere, at least in the trailer.
I liked the fact the makers don't reveal who 'Indias Osama' is.
A little mystery around the film is always better to keep the audience curious.