Ashutosh Gowariker seems too inspired by Sanjay Leela Bhansali's way of making period films, feels Namrata Thakker.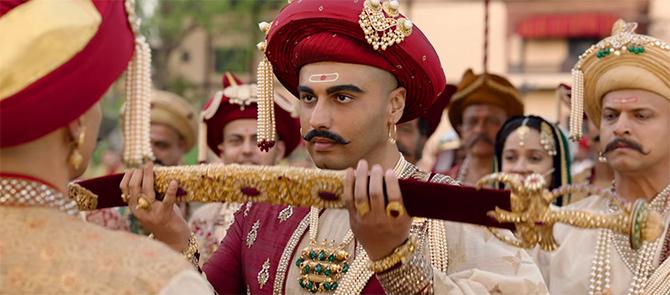 Ashutosh Gowariker releases the trailer of his new historical Panipat, and it looks magnificent. But it gives out major Bajirao Mastani vibes.
Arjun Kapoor hasn't given a hit in two years and a lot is riding on his December release.
Co-starring Kriti Sanon and Sanjay Dutt, Ashutosh treads familiar ground with this magnum opus.
So does the trailer live up to expectations? Yes, and no.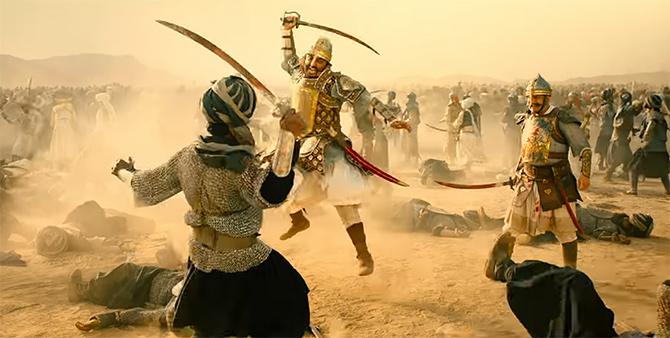 The three-minute trailer starts with a wide angle shot of the historic Panipat battle and the soldiers chanting 'Har Har Mahadev'.
It is beautifully composed and sets the tone for what comes next.
Kriti's voiceover introduces us to the Maratha empire and its Peshwa, Sadashiv Rao Bhau, played by Arjun.
His introductory scene is also well shot.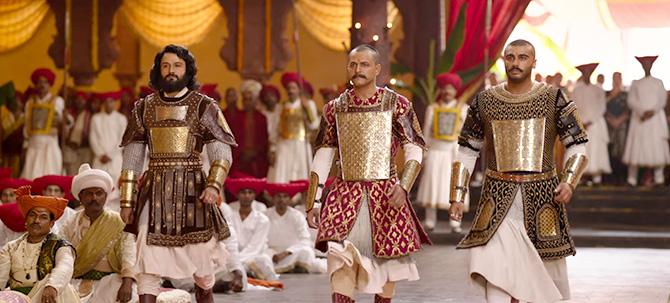 But from then on, everything will remind you of Sanjay Leela Bhansali's Bajirao Mastani.
Arjun and Kriti's look in the film will give you the déjà vu feeling.
You can't help but compare them to Ranveer Singh and Priyanka Chopra's characters from Bajirao Mastani.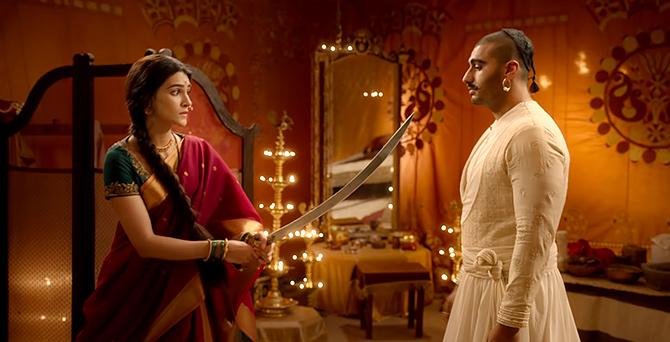 Arjun does shine in some scenes and makes his presence felt.
While his Peshwa performance may not seem as powerful as Ranveer's, his earnest effort is visible.
While he looks a warrior, his diction is not authentic and his dialogue delivery is weak.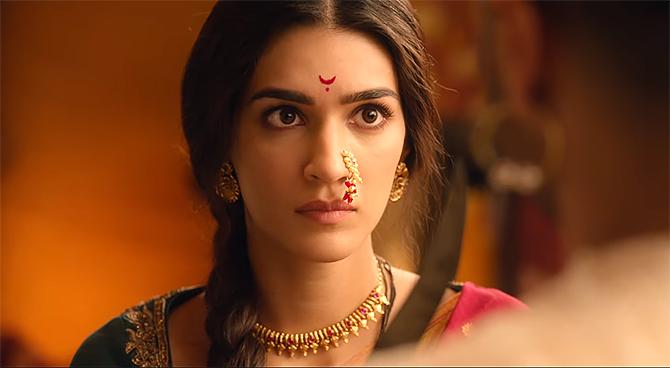 Kriti does not have much screen time, but she seems pretty decent.
Like Arjun, it's her first period film and with that in mind, it looks like Ms Sanon has done a good job.
Her spunky personality will grab your attention.
It will also be interesting to see her in the fight scenes.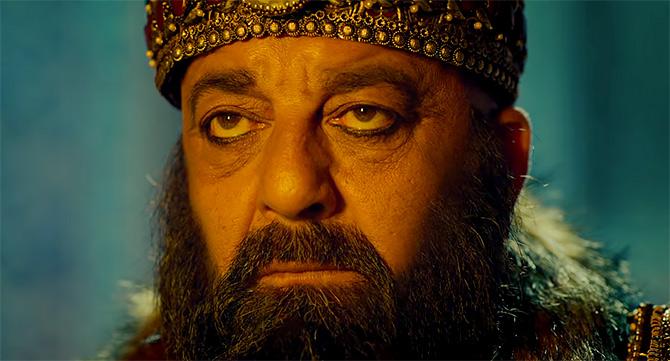 Sanjay Dutt steals the thunder as the Afghan invader Ahmed Shah Durrani.
Again, his look resembles Ranveer's Khilji in Bhansali's Padmavat, but Dutt brings his magnetic personality to the table.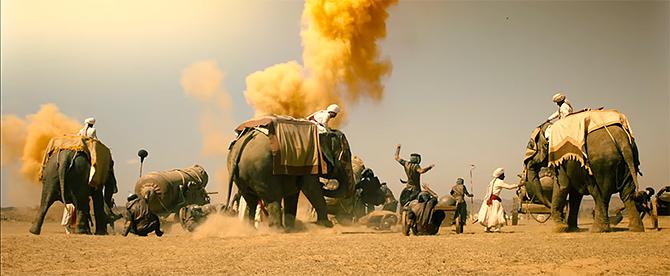 The Panipat trailer is a visual treat, but apart from the cinematography, nothing else makes a solid impact.
Once the trailer ends, there is hardly any recall value.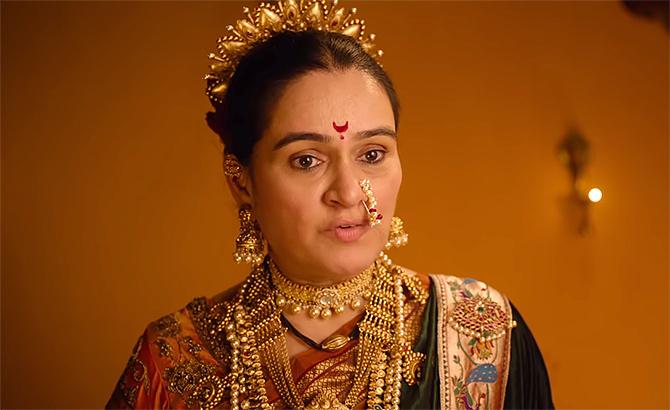 Has Gowariker -- who made Jodhaa Akbar and hasn't had a hit in some time -- been inspired by Bhansali's way of making period films?