'... I didn't have an Instagram account!'
'I was told that the actor who's being considered in my place has a lot of followers, and that will help the producers.'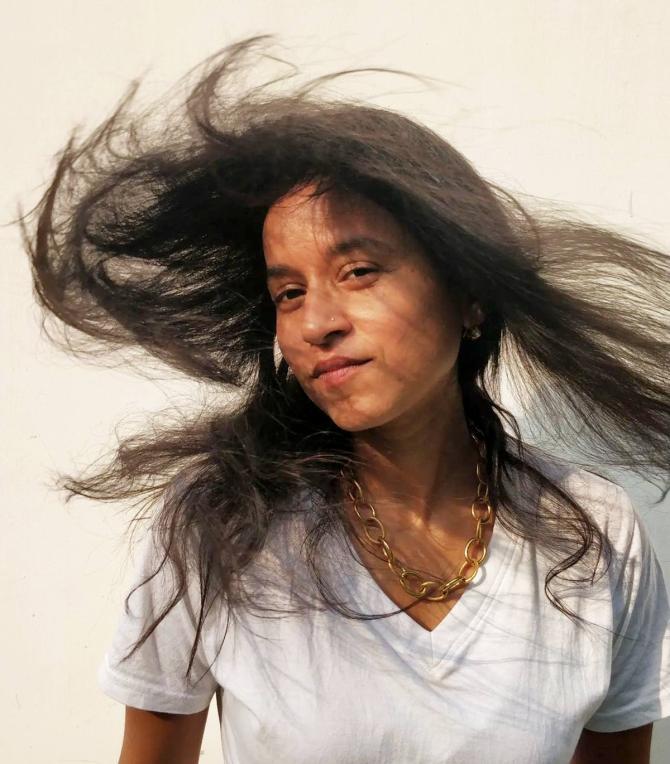 Tillotama Shome can leave an impression in any role.
She has been a part of the film industry for over two decades, but has started coming into her own only now.
After making her debut in Mira Nair's Monsoon Wedding (2001), she was intermittently seen in films and rendered layered performances in films like Qissa: The Tale of a Lonely Ghost (2013), Children Of War (2014), Kadwi Hawa (2017), A Death in the Gunj (2017), and Chintu Ka Birthday (2019), to name a few.
Her critically acclaimed film Sir (2018), directed by Rohena Gera, was released on Netflix and put the much-deserved limelight on her remarkable talent.
But the journey to this recognition was anything but easy.
The actor said she thought about quitting acting profession many times, but the love for films didn't let her.
Tillotama tells Mayur Sanap/Rediff.com, "While the initial 10 years were really trying and very rewarding, the work opportunities were far and few. But the work that did come to me was so immensely life-transforming that it didn't allow me to give up."
You play a R&AW agent in The Night Manager. What was the best part?
It was really fun to play a R&AW agent. It's something I have not done before.
In Delhi Crime 2, I was on the wrong side of the law. This time, I'm on the correct side, so it was a nice turn of events.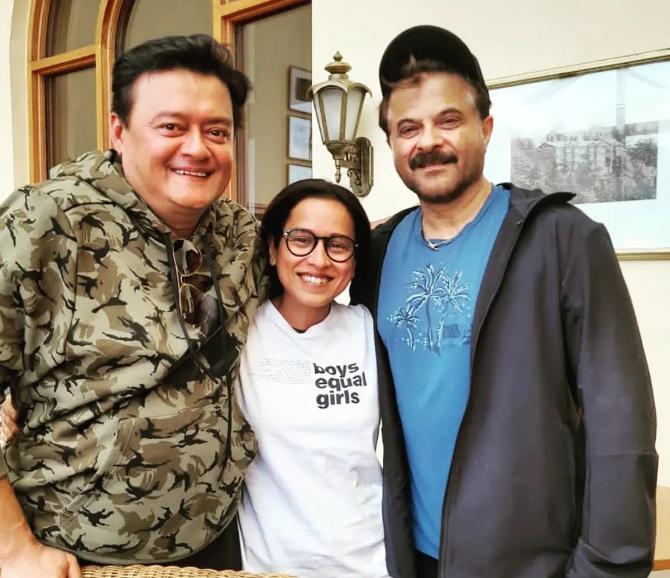 This show is really the first true-blue mainstream masala entertainer of your career. Did you feel any pressure?
There was no pressure at all. Work is work.
How it's mounted, what's the budget, all that is not my concern.
For me, it was about understanding Lipika, the character that I play.
My focus was on discovering how she walks, how she thinks, how she moves.
And she is quite a force!
(As an actor) you don't prepare more if it's a commercial and or less if it's indie or vice versa.
Would you say this show is your springboard for getting more commercial projects in Bollywood?
Oh, we will see.
I think every project I do is a springboard for self-discovery, for pushing yourself and finding something new.
This project was also like that, you know, it was not anything different.
What it leads to we will see.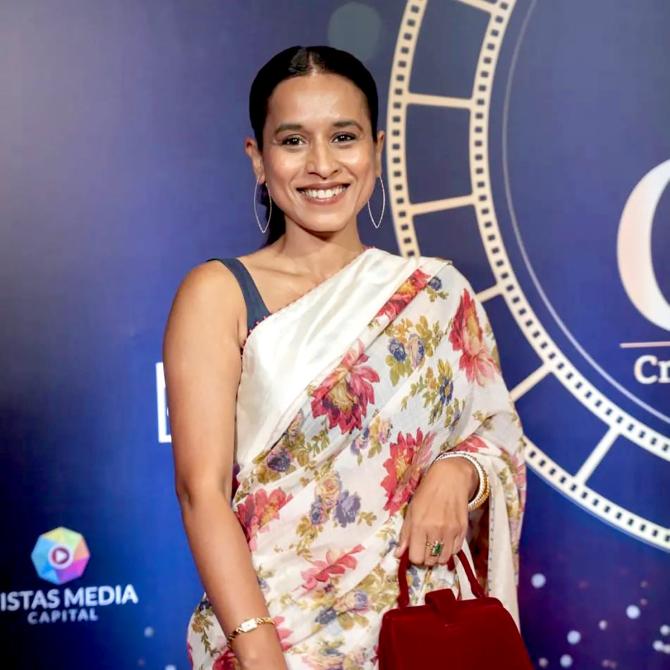 Keeping in mind the theme of the show, do you believe plotting every move is your way to achieve success in this industry?
No. How do you plot life?
Sure, you can plan.
You can desire.
You can dream.
But one has to be detached and a little objective about the outcome, na?
You can only take action based on the present moment to the best of your abilities.
I've never planned my career in that kind of calculated way. It's always been instinctive.
I decide if it's a character I have not played before, or if it's a part that will take me to a different space.
In this case, working with different directors, Sandeep (Modi) and Priyanka (Ghose) was exciting.
It's that kind of dance that will happen with different directors, as they have different voices, different processes.
And you don't plan, you just dance, you know? That's how it's been for me.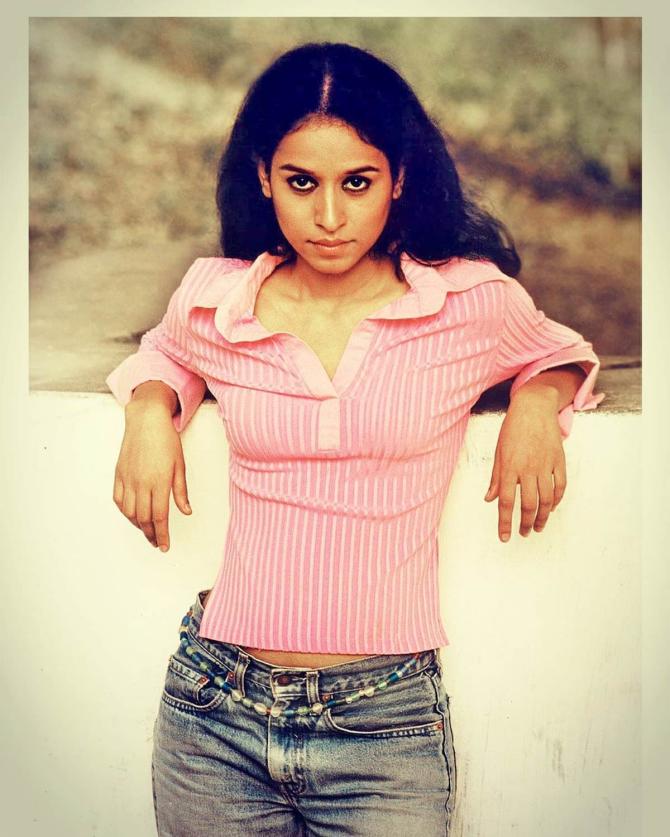 It's been over 20 years for you in films. How do you look back at your journey so far?
Ah, it's been more than 22 years.
When I started in 2000 with Monsoon Wedding, I wasn't really sure if I wanted to be a full-time actor. That's why after Monsoon Wedding, and another film, I went off to study.
I studied drama therapy. I intended to have a plan.
I decided to have plans to pursue my academic career. So you will see now how plans don't work!
As I worked in the US, the kind of work that I was doing in drama and occupational therapy was exhausting.
At Rikers Island, the prison in which I was working in, I was exhausted seeing the immense amount of suffering that human beings go through, simply because they don't have their basics in place and their basic dignity is at risk.
I think that work really burnt me out.
I decided to come back to acting.
I came back to Bombay at the age of 30. It's been 13 years since I moved to the city.
While the initial 10 years were really trying and very rewarding, the work opportunities were far and few. But the work that did come to me was so immensely life-transforming that it didn't allow me to give up.
Even in moments that I wanted to give up (on acting), I just couldn't, because of what I got from those films.
The last three years have been personally very challenging because my mother is battling cancer.
Questions of life and death became far more compelling than what's happening to my career and my life as an actor.
All those insecurities just melted away and what I was left with was a desire to live fully.
I had no idea that such a desire -- because of a very painful situation -- could lead to such an explosion in my work life.
In the last two years, I have done more work than I have done in the last 20 years put together.
There was a time when film-makers didn't know what to do with women in their 40s and you had to either be very young or very old.
Today, I've had the most amount of work, the most exciting work in my 40s.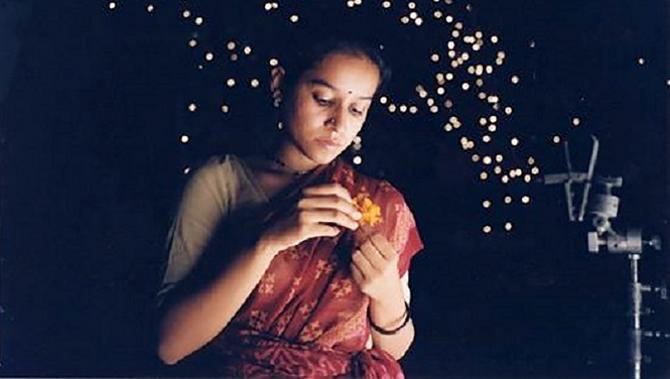 Do you think OTT has been a game-changer for you?
It's been the case for most of us actors, na?
Now there's a certain democratisation of talent, abilities and different kinds of stories.
I think OTT was not just a boon for actors, but also for writers, who came from different backgrounds and different parts of India.
They told stories that only they could tell, in a tongue that only they knew, and of a world that only they lived.
We got so much more work.
But I came into the OTT very late compared to my peers.
Actually, that's been a theme in my life; I've been a late bloomer.
In an industry where people are being cast based on the number of their Instagram followers, how difficult is it to navigate your career?
I don't think about it too much.
I once lost a film because I didn't have enough Instagram followers... no, because I didn't even have an Instagram account, actually!
I was told that the actor who's being considered in my place has a lot of followers, and that will help the producers.
When I heard that, I was so heartbroken that I immediately started an Instagram account.
I remember when I reached 100 followers, I called up my director and said, 'I have 100 followers. It's not enough I know.' (laughs)
I started Instagram as vengeance, as revenge trying to defeat this unfair system!
But I don't think it really matters that much.
I still don't have many followers.
I don't think the work that is coming my way is impacted by my number of followers or who I'm following or who's following me.
Are you happy with the roles that are being offered to you?
Yes, immensely!
It's lovely to play characters that are age appropriate.
I don't have to pretend to look like I'm 20 when I'm not.
I'm playing characters that are close to my actual age, which is 43.
I'm not becoming cynical and jaded after 20 years of being here but instead, feeling an immense sense of gratitude and joy.
Tell us about your upcoming work.
There are three projects that are going to be out on Netflix soon.
There is a show that's coming out next year, for Amazon Prime Video.
I'm starting on a film on February 22. It is directed by Saumyananda Sahi and Tanushree Das.
I'm very excited about this film because it is the first film in which I will be working with a greater sense of responsibility: I'm grateful that the producers have got me on board as a producer.
I'm an equal part of making the film so I can really understand and not just be an actor.