Tiger is elated with the original Rambo's thumbs up for his film.
Tiger Shroff has a big action movie coming up.
The remake of the successful Hollywood franchise, Rambo, which starred Sylvester Stallone.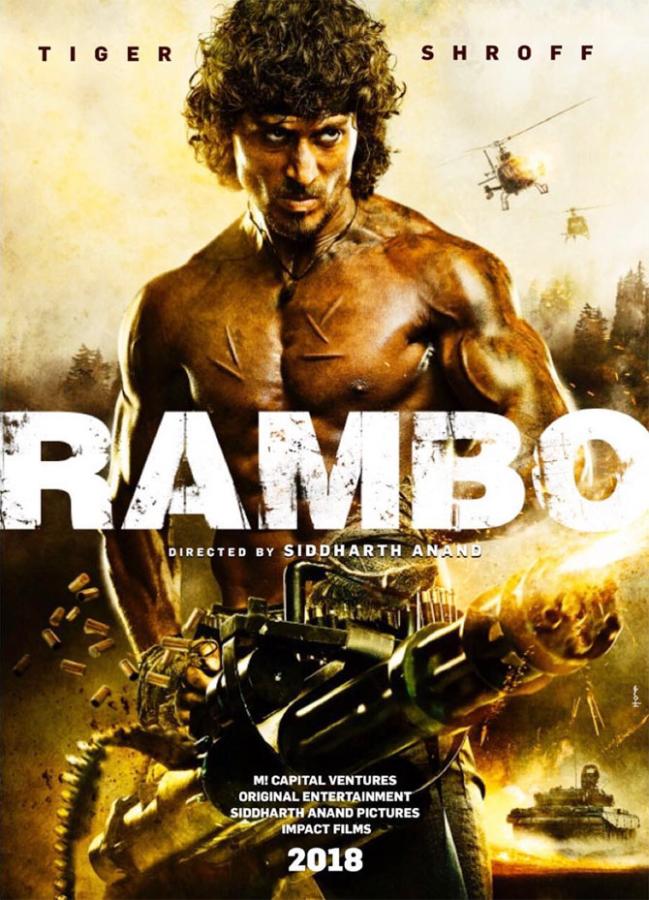 Tiger shared the first look on social media and wrote, 'Grew up on this character, humbled and blessed to step into his shoes years later. #RamboRemake.'
When Sly Stallone heard the news, he too took to SM and tweeted: 'I read recently they are remaking Rambo in India !! .. Great character.. hope they don't wreck it.'
'Some people like to read into words and twist them.. good luck Tiger, go fight the good fight, keep punching, oh for the Record , I love it when young artists get an opportunity to go for their dreams!' Stallone clarified later.
'I actually get excited in my heart whenever young artists get an rare opportunity to reach for the stars!' Stallone added.
'Eye of the Tiger! I am sure you will put all of your heart and soul into it... Never give up young man!'
Tiger was understandably elated with the original Rambo's thumbs up.
'Because you were there, we sort of exist, We are all just derivatives of you sir!'
'There will always and only be ONE "eye of the tiger" for us cubs you rule the jungle! Thank you so much sir! #RAMBO #RamboRemake.'
By the way, Aishwarya, Deepika, Sonam, Shruthi and Amy are not the only Bollywood stars in Cannes.
Tiger is there too -- he posted a pic of himself, noting '#Cannes2017 #RAMBO.'
The desi Rambo film, which will be directed by Siddharth Anand, was announced at Cannes.
Photographs: Kind courtesy Tiger Shroff/Instagram