Poonam Dhillon's nostalgic series has been causing waves.
The actress has been posting pictures of herself in films with Bollywood's greatest heroes, and has an interesting thing to say about each.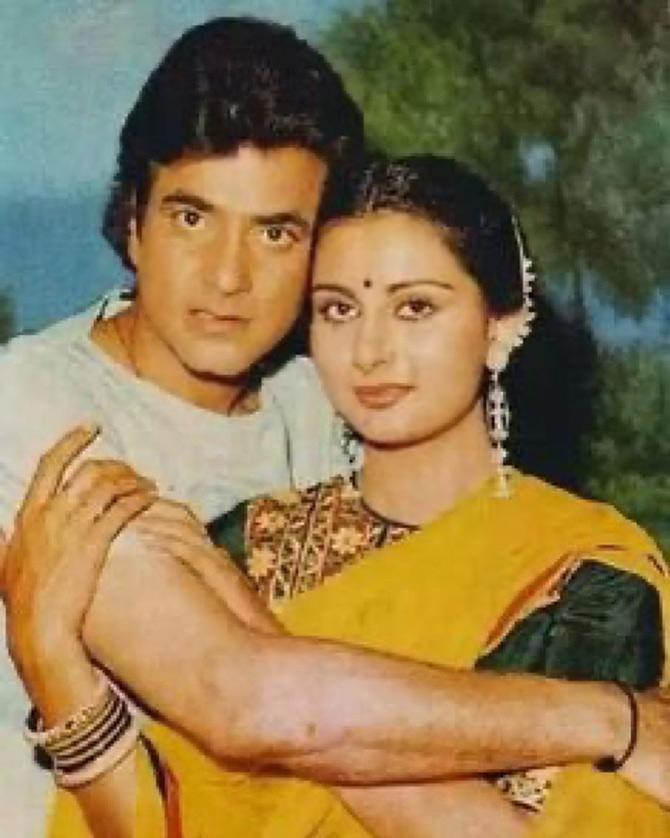 Poonam Dhillon writes of her co-star Jeetendra, 'My costar Jeetu ji was working in lots of south remake films. My first film with him was Nishaana remake of Vetagaadu, which starred. NT Ramarao & Sri Devi. I subsequently did many films with him, a thorough professional & a fitness enthusiast.
'From my earlier heroes he was a rare person who was Exercise conscious & was famous for mostly eating Tandoori chicken. His dancing was unique & earned him the tittle "jumping Jeetu " for his high energy dancing.
'Have really fond memories of him & his family -- wife Shobha ji and adorable kids @tusshark89 @ektarkapoor who have grown up to become stars in their own rights. #jeetendra ji continues to be the epitome of youthfullness & an inspiration.'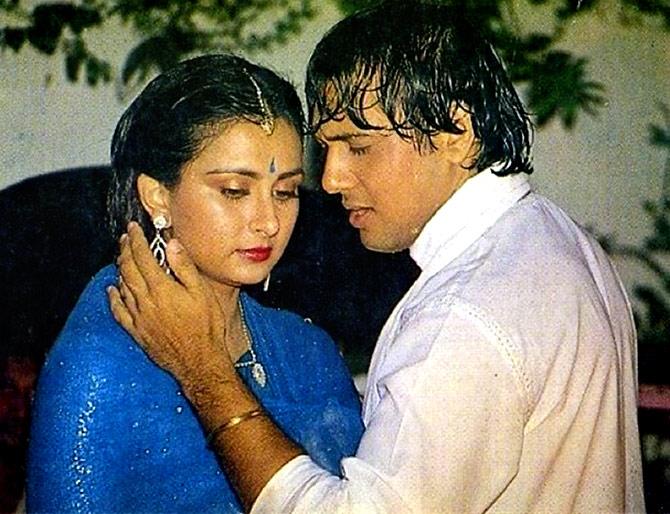 Poonam worked with Govinda in films like Mohabbat Ki Aag and Diwana Tere Dil Ka in 1997, and she says, 'Govinda, when he came into the industry was the "shining dancing star" but I rate him as a all rounded hugely talented actor not just a super dancer.
'A extremely nice, sweet and simple person was a pleasure to work with though we did only one film together, that too was rather delayed in production.
'Still love watching him on screen. trivia to share - his beautiful wife Sunita too is a super dancer.'
Poonam worked with Sanjay Dutt in films like Qurbani Rang Layegi, Naam and Mahaanta, but was paired opposite him only in Qurbani Rang Layegi.
She writes, 'SanjuBaba- the mad cap on sets - having fun & always fooling with all unit people & everyone's favourite!
'Did only one film with him as his heroine - though DuttSaab did offer me a role in his 1st film Rocky - but of his sister, which as advised by my seniors I refused. Was told if I did sister roles I would be branded.'
Poonam shares a picture of her co-star of films like Dosti Dushmani, John Jani Janardhan and Geraftaar -- Rajnikanth -- and writes, 'This un-assuming gentleman is a #superstar but the humblest nicest person I worked with.
'Did few films with him but both of us were too shy to chat too much !! Totally admire his real life humility and on screen charisma !! Rajini Jaisa Koi Nahi !!'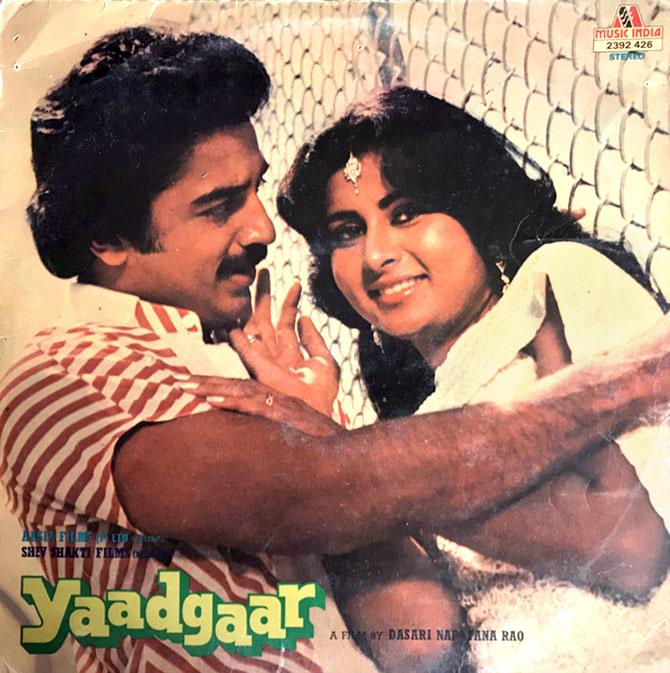 Poonam worked with Kamal Haasan in Geraftaar andYaadgaar and she writes of him: 'A actor whom I admired, respected & learnt a lot from. Hardwork punctuality & dedication are some of them.
'We had lots of fun also as he was a prankster and made all of us in the unit laugh with his fabulous sense of humour. Was very close to him and his then wife Vani Ganapathy - a beautiful lady & extremely talented dancer.'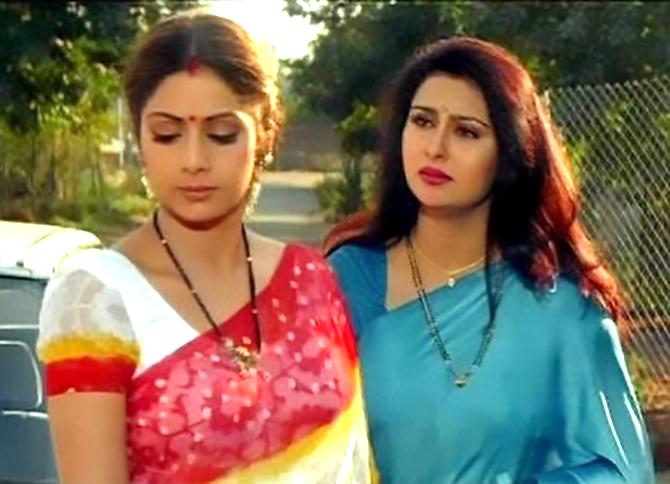 Poonam started the series with Sridevi from the movies, Sone Pe Suhaaga, and writes, 'Starting Today with the supremely talented beautiful @sridevi.kapoor who was #magiconscreen #gorgeous #beautifuleyes #amazingdancer #softspoken !! Her presence & grace is missed. Can't believe 2 years since we lost this jewel of Film industry!'
Photographs: Kind courtesy Poonam Dhillon/Instagram