The top posts on social media from your favourite Bollywood celebrities: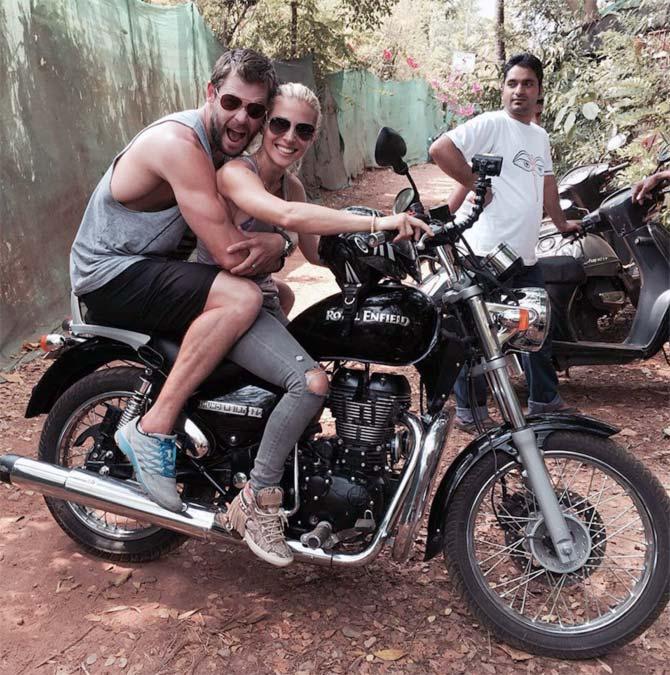 Thor star Chris Hemsworth is holidaying in Goa with his wife Elsa Pataky.
Elsa posted a picture of them on Instagram, above, and wrote: 'Tranqui mi amor Se lo que me hago! Relax love, this won't hurt a bit! #India #adventure #royalenfield #love #fun #motos'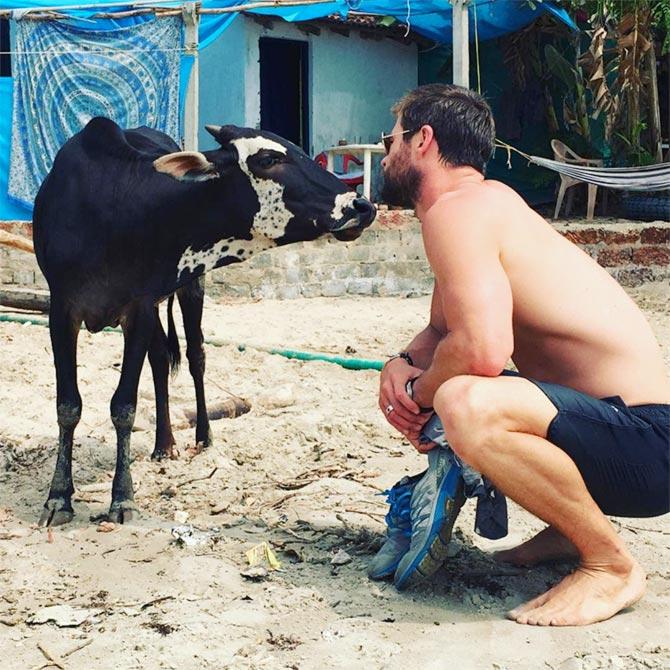 Chris posted another picture, above, and wrote: 'Give us a kiss gorgeous.'
The couple is on an expedition to climb the mountain peaks in Ladakh.
Interestingly, Chris' daughter's name is India.
***
Farah Khan, Vishal Bhardwaj get moonstruck in Rangoon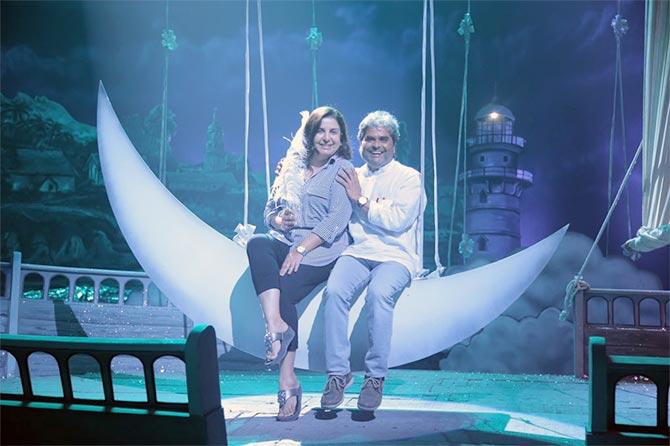 Farah Khan has choreographed the first song for Vishal Bhardwaj's Rangoon.
She shared a picture from the sets, above, and wrote: 'Some directors are worth coming out of choreographic retirement for.. Vishal B n I get moonstruck in Rangoon!'
The period drama, which is set around the Second World War, stars Shahid Kapoor, Kangana Ranau and Saif Ali Khan.
***
Celebs praise Sonam Kapoor's Neerja
Celebrities, who caught an early screening of Sonam Kapoor-starrer Neerja, took to Twitter to praise it.
Javed Akhtar: 'NEERJA . What a film. Not for a second does the film lose its grip on the audience. Writing direction performances par excellence.'
Huma Qureshi: 'Congrats @sonamakapoor on #Neerja.. what a film!must watch ..@AzmiShabana makes Ur know once again what a power house of performance she is.'
Dia Mirza: 'Powerhouse @AzmiShabana I salute you. @sonamakapoor you are so honest and endearing. @ShekharRavjiani you shine. All actors so real!'
Directed by Ram Madhvani, the film releases on February 19.
***
Madhur Bhandarkar, Sunidhi Chauhan honoured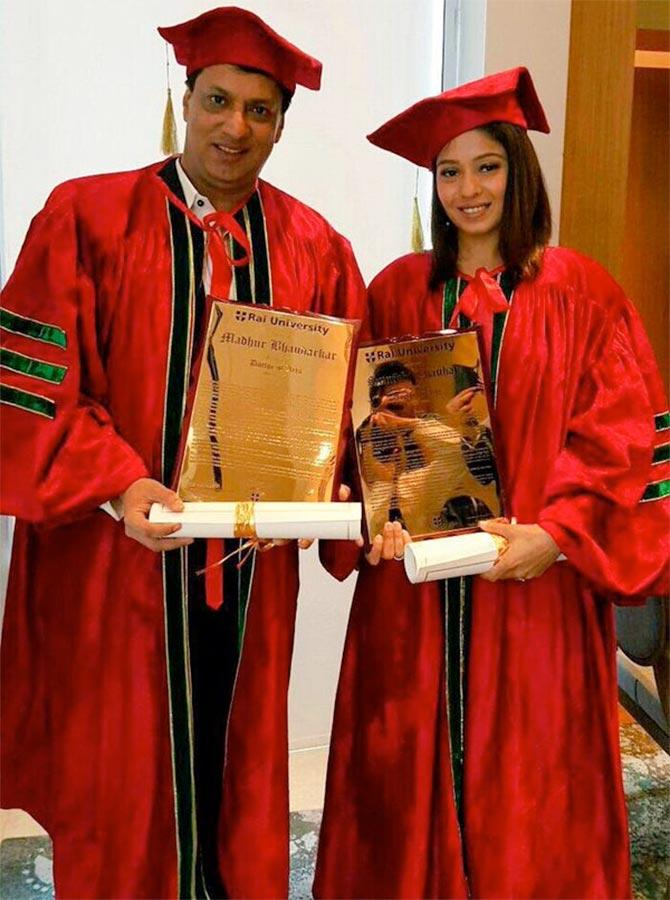 National Award-winning filmmaker Madhur Bhandarkar and singer Sunidhi Chauhan have been conferred with an honorary Doctorate in Arts by the Ahmedabad-based Rai University.
Sunidhi took to Twitter to share her excitement, above, and wrote: 'I AM A DOCTOR NOW!! Yay!! Thank you Rai university #Ahmedabad and Dr. Harbeen Arora for this Honour!! Humbled.'
***
Six years of My Name Is Khan!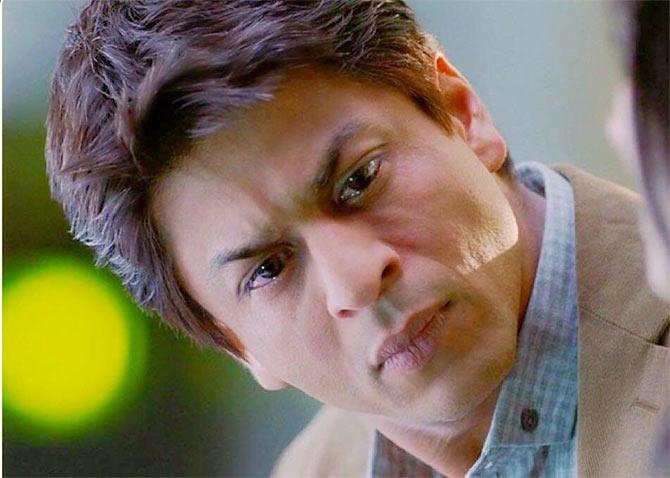 My Name Is Khan has completed six years and its director Karan Johar got nostalgic.
He shared a still from the film, above, and wrote: 'The film most special to my heart.....@iamsrk @KajolAtUN @ShibaniWrites #6YearsOfMNIK.'
Shah Rukh Khan wrote: '@karanjohar yeah it was a good one. Thx to the cast & crew & I especially enjoyed the shopping!! Rags & Bones & the McQueen stuff u got me.'
***
Arjun Rampal makes a friend on the sets of Rock On 2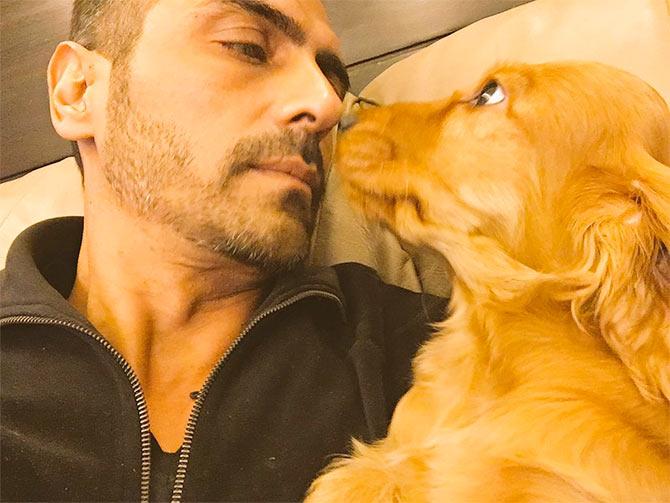 Arjun Rampal, who is shooting for the sequel of Rock On!!, shared a picture from the sets, above, and wrote: 'Had an impromptu visitor on the sets today. Guess what his name is? Magik same as the bands name in Rock On!!!'
The film also stars Farhan Akhtar, Shraddha Kapoor, Purab Kohli, Prachi Desai and Shashank Arora.
***
When Shabana Azmi, Smita Patil visited Cannes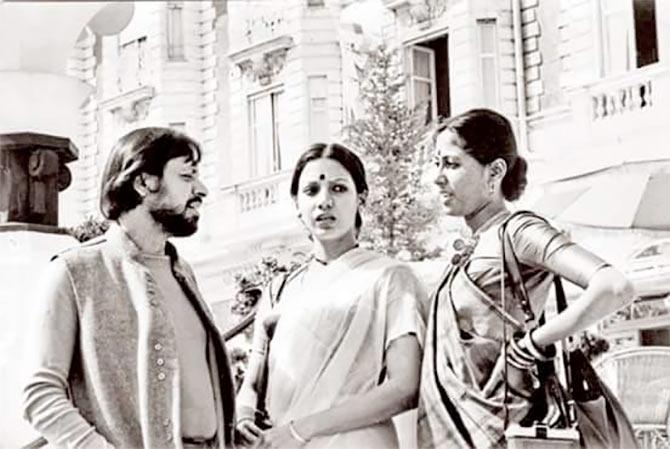 Filmmaker Shyam Benegal's Nishant had been selected to compete for the prestigious Palme d'Or at the Cannes Film Festival in 1976.
Shabana Azmi shared an old photograph, above, and wrote: 'Shyam Benegal Smita Patil and me in Cannes 1976 with our film Nishant.'
The film also stars Naseeruddin Shah, Smita Patil, Girish Karnad and Amrish Puri.
***
Tamannaah bakes cup cakes!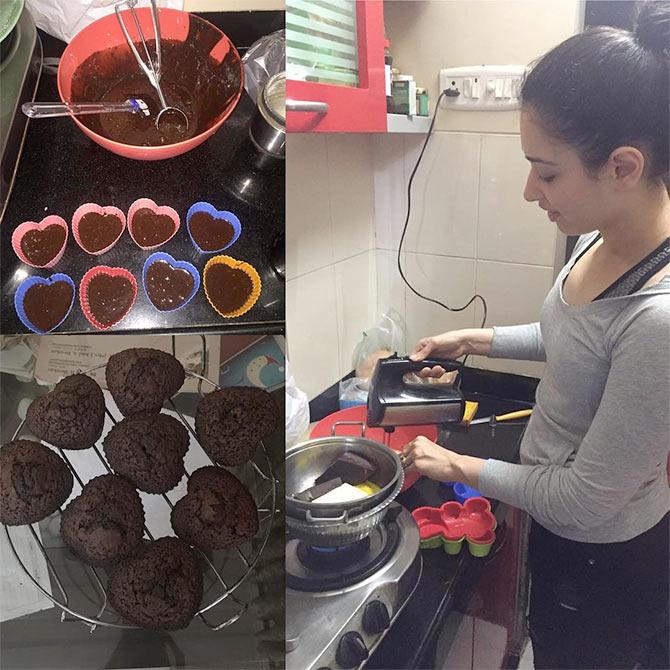 Tamannaah Bhatia baked some cup cakes recently, and took to Instagram to post some pictures, above.
'Couldn't have ever imagined that baking could be so much fun, thank u @dishaajwani and #varsha for patiently giving me my first baking lesson #browniecupcake #dessert #yummyinmytummy,' she posted.