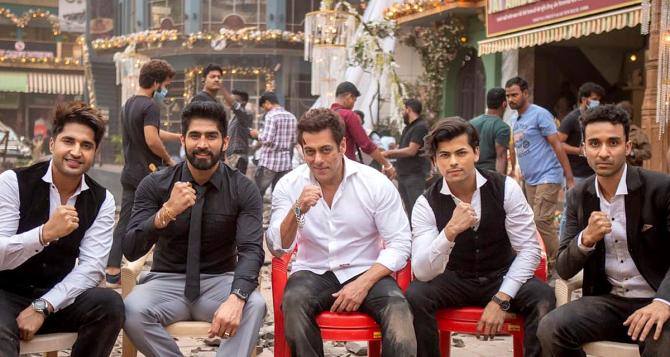 Vijender Singh, the first Indian to win a boxing medal at the Olympics and the country's most successful professional fighter, will be seen on screen after a break of nine years as Salman Khan's brother in Kisi Ka Bhai Kisi Ki Jaan.
"I was surprised when I picked up my phone one day as it was Salmanbhai on the line," Vijender tells Subhash K Jha.
"He asked me to come to Mumbai and be a part of this film. When Bhai calls, you do not ask questions. So I was down in Mumbai within two days, shooting for this film."
Vijender made his acting debut with Fugly. He received a warm welcome into the industry, but had to pursue his boxing commitments and could not do any more films.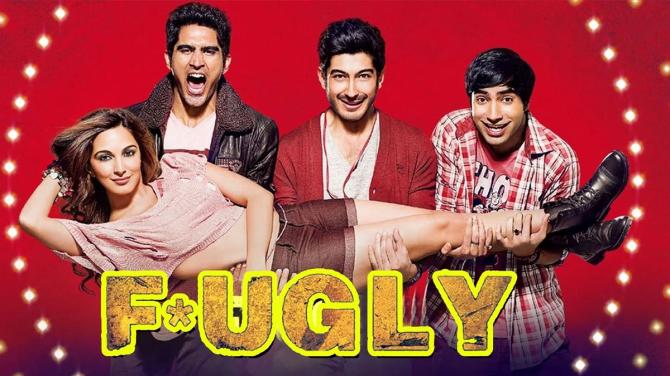 About Fugly, Vijender had told Subhash in 2014: "I am doing a film. That's a big thing. My boxing fans would be happy to see me on screen. If Bollywood was not a desirable place, would there be so many hopefuls every year?"
"I am going to try my best. My fans are happy to see me try something new. They have that trust in me. They know I won't let them down. Boxing toh hai hi. It will remain my first love.
"I am also a police officer, so it's three careers now. Since not too many people know I am part of the police force, nobody asked why I am doing something other than boxing. But now when I've taken up acting, everyone wants to know why I am doing something other than boxing.
"There is a lot of pressure on me to justify why I've gone into acting.
"I hope I'll get as much recognition for acting as I've done for boxing."