'...And so many people are trying to find a way out of it.'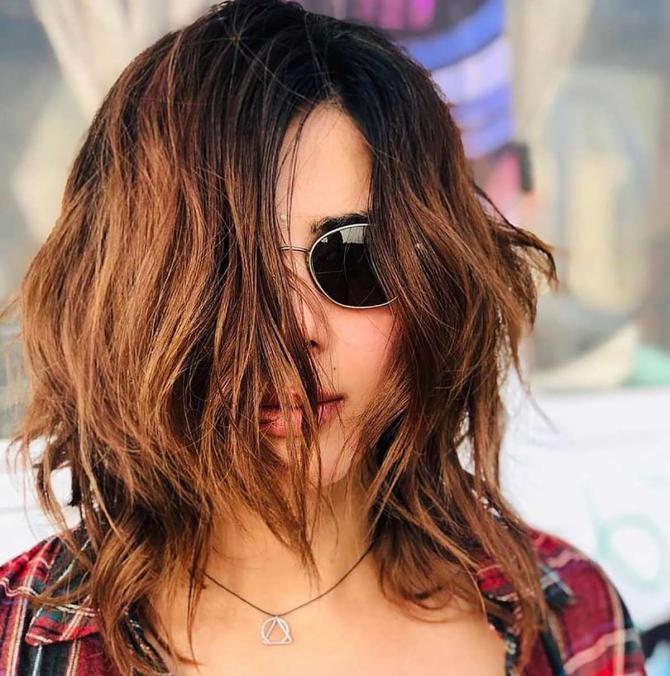 Kirti Kulhari's latest film Shaadisthan has been getting great word-of-mouth feedback on social media.
"Shaadisthan was a very word-of-mouth film," Kirti tells Rediff.com Contributor Prateek Sur.
What sort of responses have you got for Shaadisthan?
Shaadisthan has been fantastic.
I believed in the film, and it feels amazing for that belief to be reaffirmed by the audience.
It is a very simple film.
The fact that people are able to connect with it, to the theme of the film, to what we are trying to show, and the characters, that is absolutely amazing.
That is exactly what people's feedback is -- that how this whole marriage thing is such a big deal for so many people, and so many people are trying to find a way out of it.
Also, the idea of freedom to just be who you want to be is such a big deal in our society.
So yeah, people are really connecting to the film, and to my character Sasha. All of that makes you believe in the work that you do.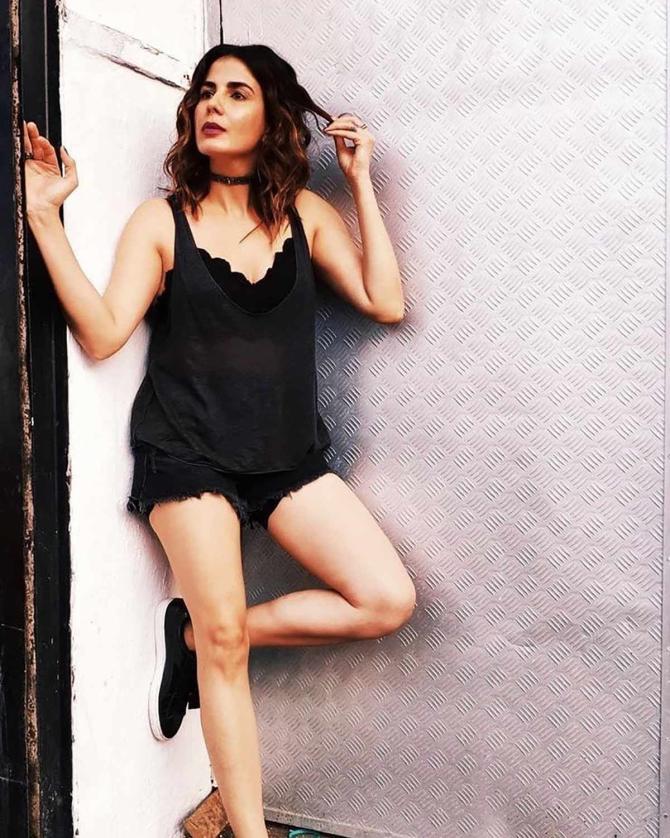 There was minimal promotion for the movie. Any specific reason?
Disney Hotstar would be in a much better position to answer this question as Shaadisthan came out on their platform.
Having said that, I believe that in the era that we are in, marketing and talking about a film is important but we also knew that Shaadisthan was a very word-of-mouth film.
Being a small film, I am sure there were budget constraints but I knew that once the film is out and people start watching it, it would gain a lot of momentum.
Of course, we could have done more.
I try and look at the brighter side, that the film is out there.
Was Shaadisthan always supposed to be an OTT release?
I wouldn't say no.
When theatrical releases were a legit option, we did look at that as well.
However, I think OTT was still always a very strong option for a film like Shaadisthan.
As I said, it is a small film, and a lot of people have come together for the first time for it.
With budget constraints, a lot of money gets spent on releasing a film in theatres.
So OTT was a big option.
We knew our product, and we knew that the film had a soul, and dealt with issues that would just reach its audiences in a much better way.
As fate would have it, OTT has become the only option for everybody now.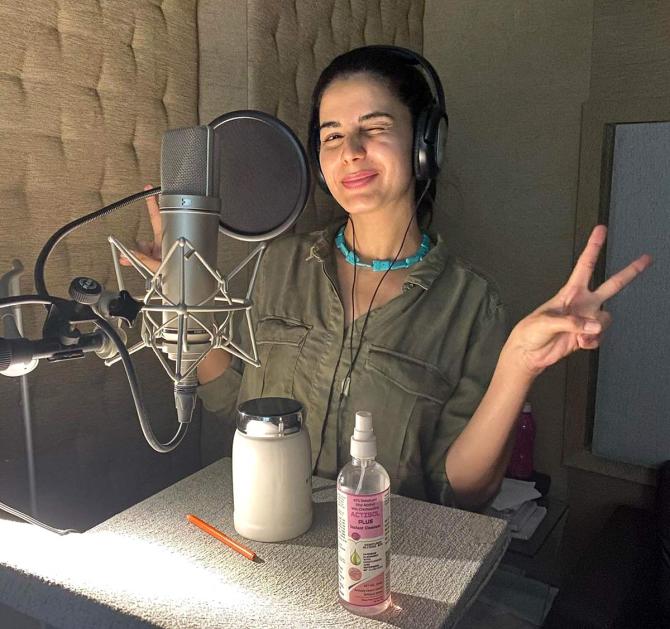 Previously, OTT was said to be high on content. But during this pandemic, we have seen masala films like Laxmmi, Coolie No 1 and Radhe release on OTT. Do you think with these commercial movie releases, the content of OTT is getting watered down?
Well, right now the kind of market that we are operating in is such (that you can't do anything).
Yes, OTT is meant for and usually equated to content that is different, out-of-the-box, hard-hitting, which has the depth, and has something to really talk about.
But now with theatrical releases not being an option, obviously there is a lot of money spent on making big films, and they have to come out somewhere, and OTT is the only option.
It is also a part of the experimental stage because we are all figuring it out.
Platforms are also figuring it out, as to what works and what doesn't work, what is the audience accepting and not accepting.
It is a trial and error process now.
I think with time, we will have more clarity.
What are you working on next?
After this, I am working on a series called Human.
It is a medical drama based on human trials produced and directed by Vipul Shah and Moses Singh.
Shefali Shah and I are a part of it.
Four More Shots Season 3 is there, of course.
I have a couple of short films after that, and some new things may be coming up in the months to follow.