We got to see the cutest baby pictures when Bollywood's star moms celebrated Mother's Day.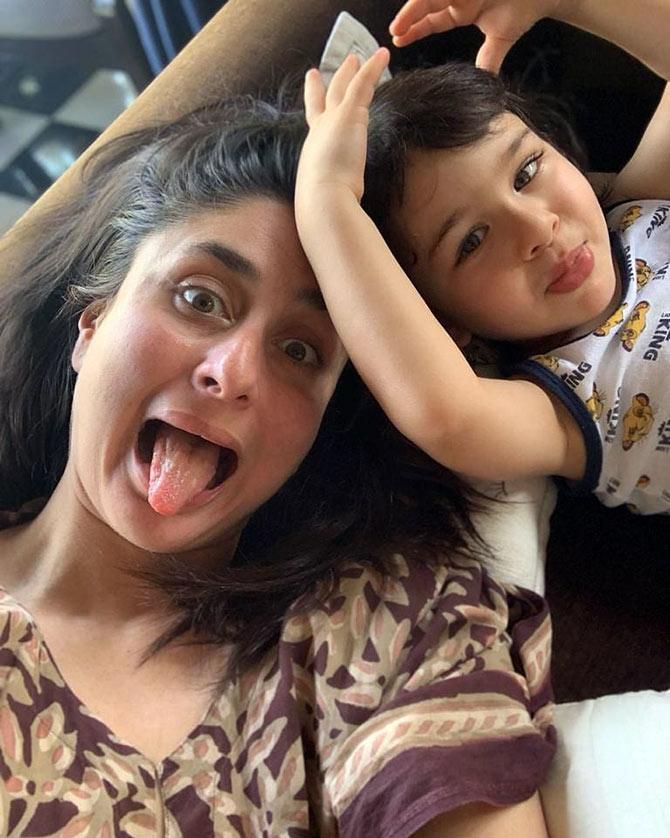 Kareena Kapoor sums up Mother's Day and 'every other day' with son Taimur.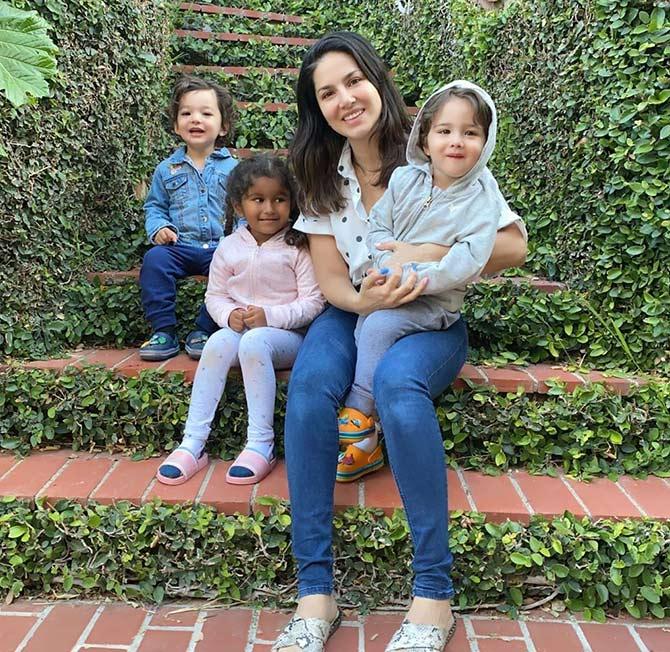 Sunny Leone with Nisha, Noah and Asher.
'In life when you have children your own priorities and wellbeing takes the back seat.
'Both @dirrty99 and I had the opportunity to take our children where we felt they would be safer against this invisible killer coronavirus. Our home away from home and secret garden in Los Angeles.
'I know this is what my mother would have wanted me to do. Miss you mom. Happy Mother's Day!'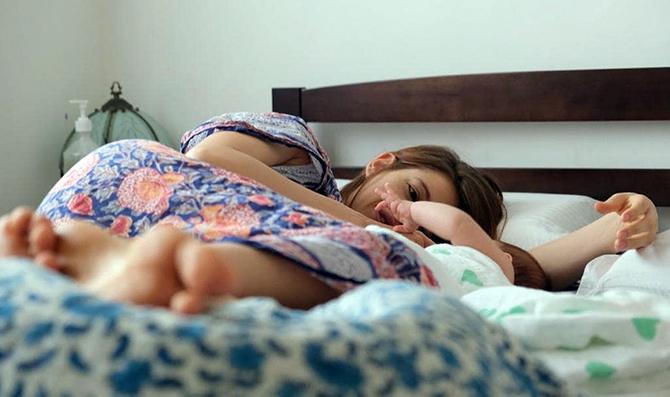 Kalki Koechlin cuddles Sappho and writes, 'To all the brave mama bears out there #happymothersday'.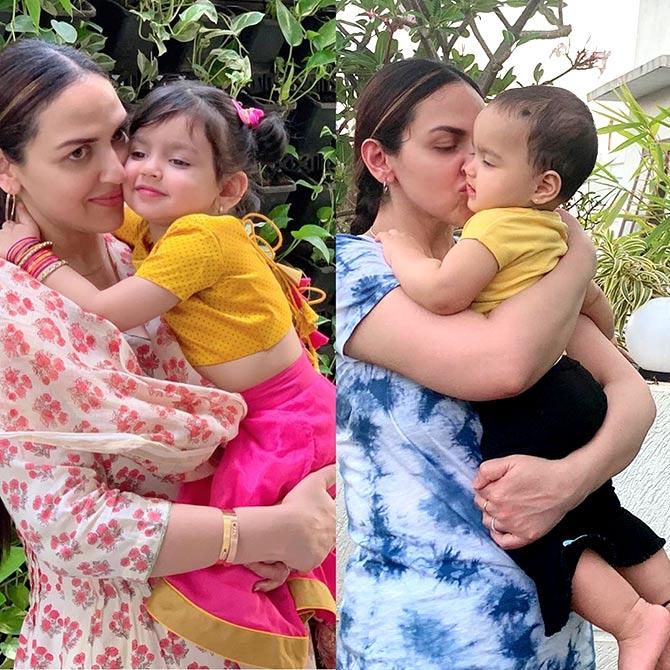 Esha Deol with daughters Radhya and Miraya.
'Thank you to my 2 precious #babygirls my Radhya & my Miu for making me a mamma too! #ammalovesyou here's wishing all the awesome women out there who have embraced #motherhood a very happy Mother's Day from all of us to u!'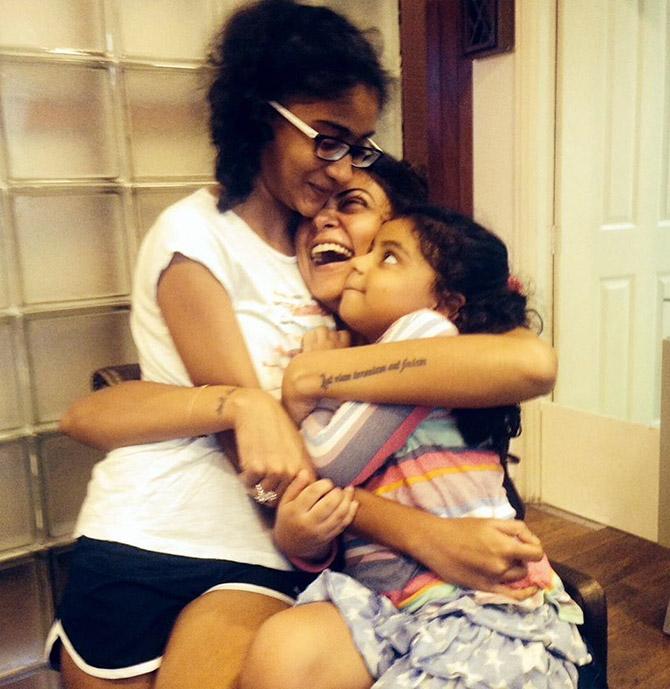 Sushmita Sen hugs daughters Renee and Alisah.
'Happpyyyyy Mother's Day to all us nurturers!!!
'They say 'being a mother is a thankless job'... and I say she/ he has life's gratitude!!!
'To all mothers & nurturers... my love, respect & pronams!!THANK GOD FOR YOU!!! I love you guys!!!'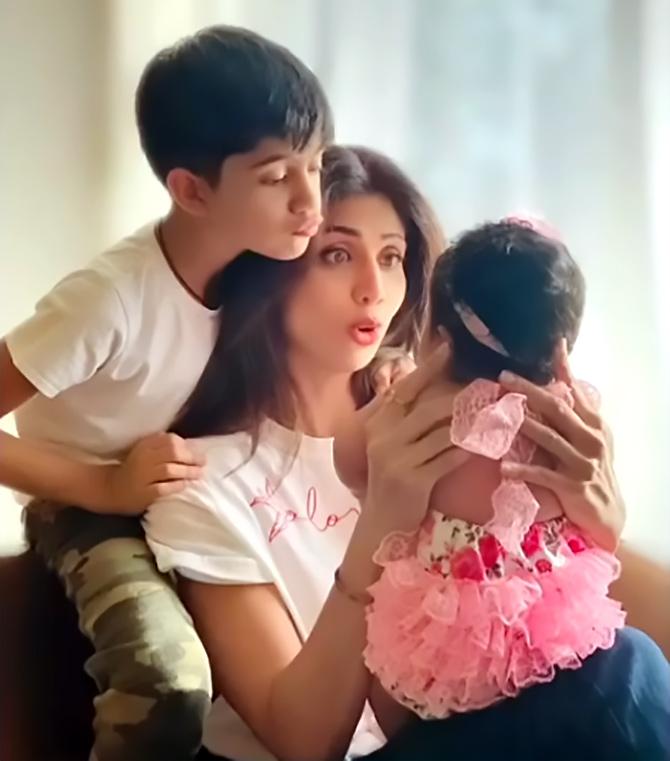 Shilpa Shetty with Viaan and Samisha.
'Making the decision to have a child -- it is momentous. It is to decide forever to have your heart go walking around outside your body' -- Elizabeth Stone.
To the two halves of my heart Viaan & Samisha: You both complete me. I love you! Thank you for choosing me Happy Mother's Day... to me and to all those amazing mothers out there'.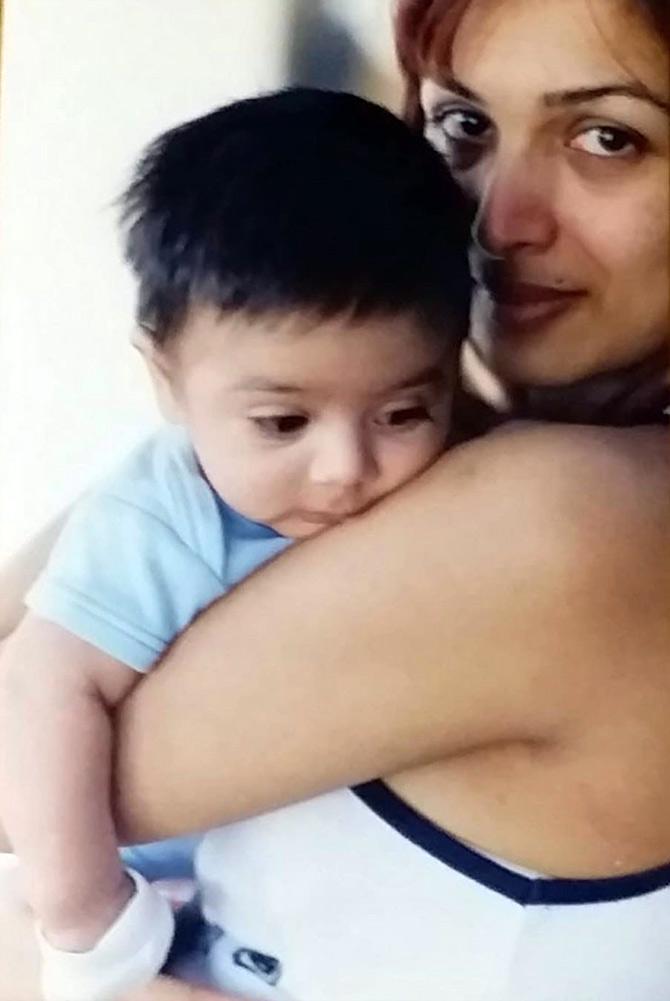 Malaika Arora posts a throwback picture with son Arhaan.
'When u plant a seed, it needs love and care to grow into a beautiful tree. It needs water, air, sunlight and nurturing. That is a Mother!
'She is our sunlight, she is our water, she is our air. She is life!
'I am lucky I have my mamma and I am lucky that I am one. Happy Mother's Day to alll........ my superhero'.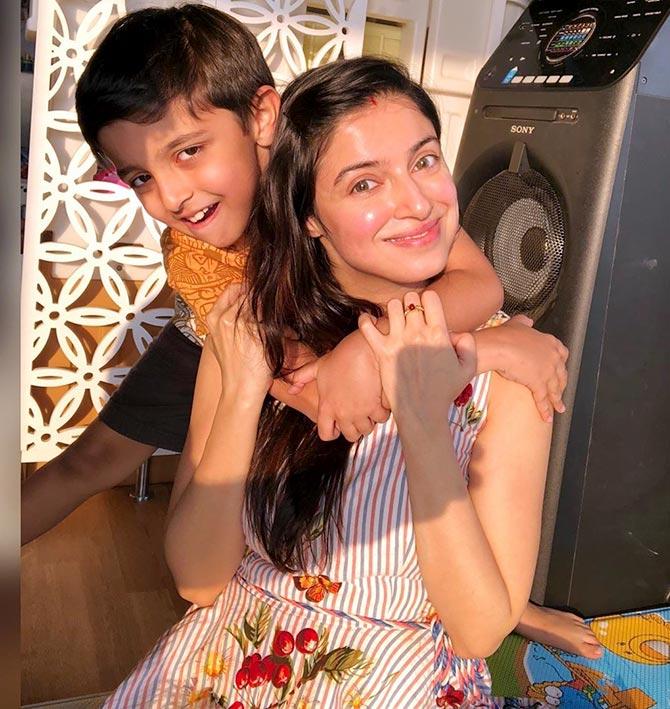 Divya Khosla with son Ruhaan.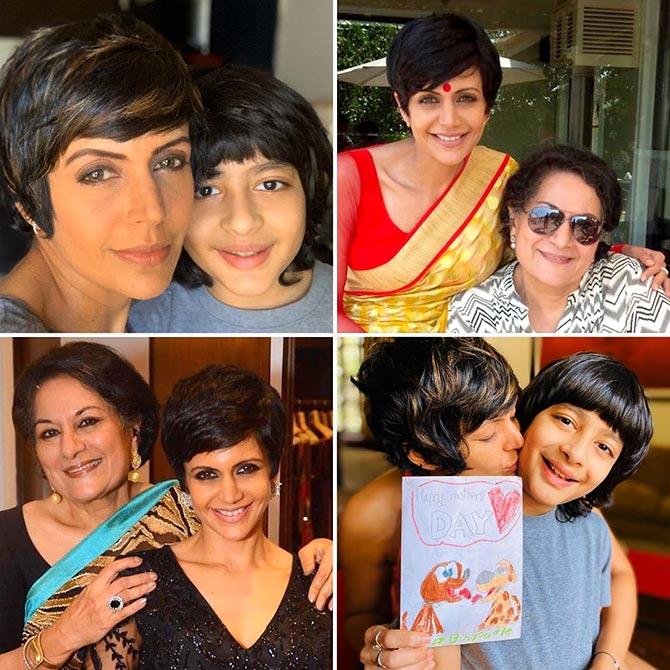 Mandira Bedi posts a collage of pictures with her mother Gita Bedi and son Vir.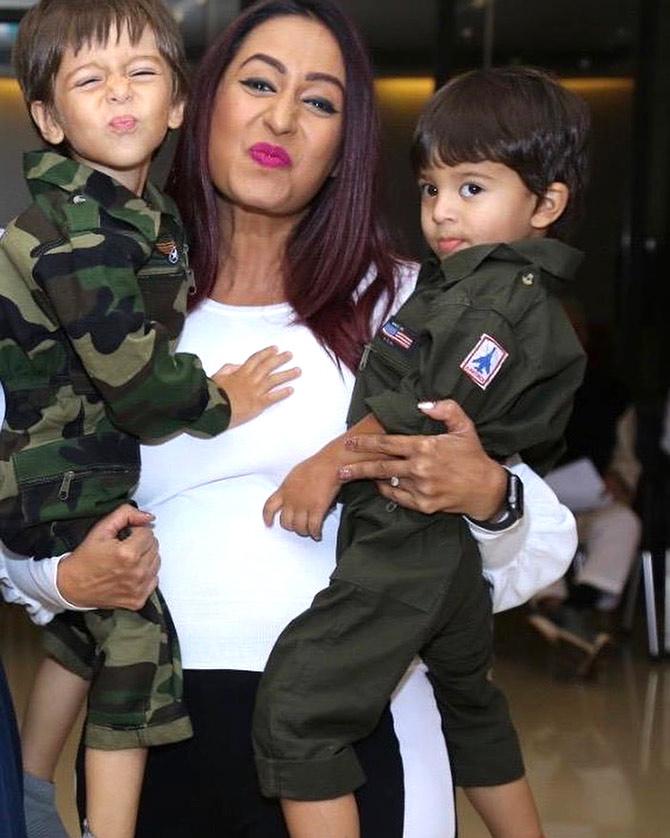 Krushna Abhishek posts a picture of wife Kashmera Shah and their twins, Rayaan and Krishaang.
'Mothers hold their children's hand for a while but heart forever they r the anchor and the rainbow and they r their real strength. Happy Mother's Day chiku piku'.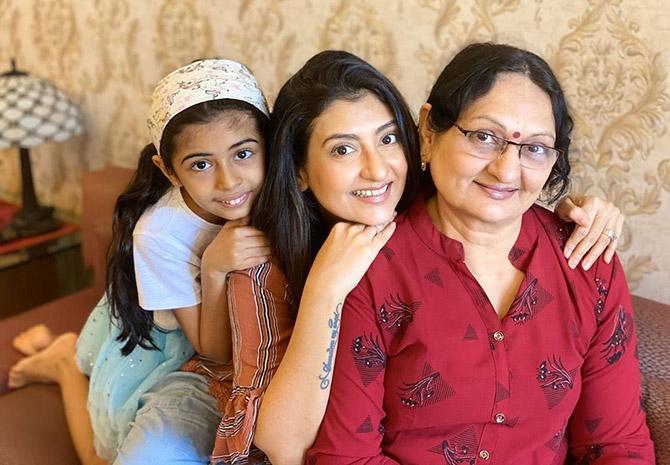 Juhi Parmar with mother Hemlata and daughter Samaira.
'Lockdown may limit our resources, but it's teaching us to make the best out of limited resources!
'Mother's Day may not be about flowers, gifts and a lunch or dinner outing this year, but we thought that doesn't mean we can't celebrate!
'Celebrations at the end of the day are happy moments that turn into memories, isn't it?
'So here we are -- three generations playing a rapid fire game -- How Well Do You Know Your Mother!
'Try it out at home and I'm sure you will have as much fun as we did...
'And to all the mothers out there here's wishing you A Very Very Happy Mothers Day!
'Truly nothing can replace the happiness that motherhood brings into a woman's life!'