'If you can live your life with honesty and bravery, then that makes you a superhero.'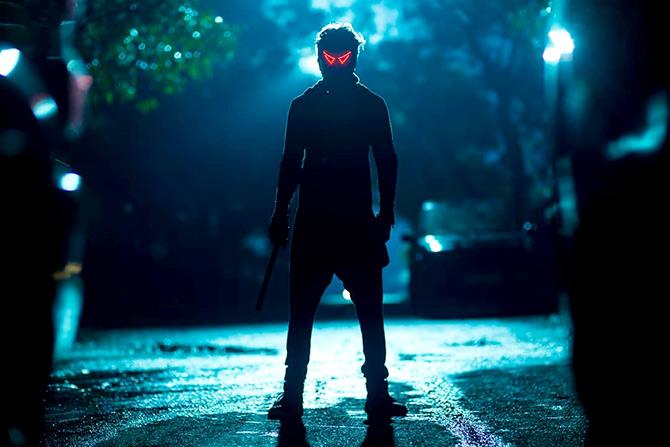 Harshvardhan Kapoor is settled in a cabin at his director Vikramaditya Motwane's office, ready to take questions for his upcoming movie.
Bhavesh Joshi is his second film after Mirzya.
In a quick chat, Harsh opens up about the superhero movie, why Mirzya failed, working with dad Anil Kapoor and more.
Urvi Parikh listens in.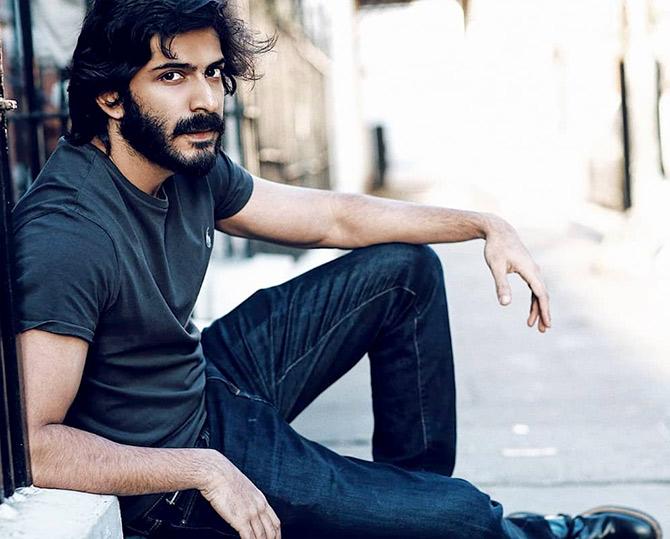 How is Bhavesh Joshi different from the other superhero movies in Bollywood?
A lot of people are misunderstanding the idea of a superhero.
he idea behind the title is that there is a superhero within all of us.
The fact is that we live in a corrupt society where many people openly break the law.
Through the movie we are trying to convey that if you are living a life within the limits of the law and aren't bogged by the pressures of corrupt people, then you are a superhero.
If you can live your life with honesty and bravery in a world which is otherwise today, then that makes you a superhero.
Essentially, this movie is about a guy desperate to do the right thing.
Do you agree with the approach that Bhavesh Joshi takes in the movie?
I personally don't think it's right to do because there is a justice system in place. But it goes with the theme of the movie.
Like, for instance the climax of Rang De Basanti can't be called right or wrong. But it goes with the theme.
The movie takes inspiration from Gandhi's quote 'Be the change you wish to see'.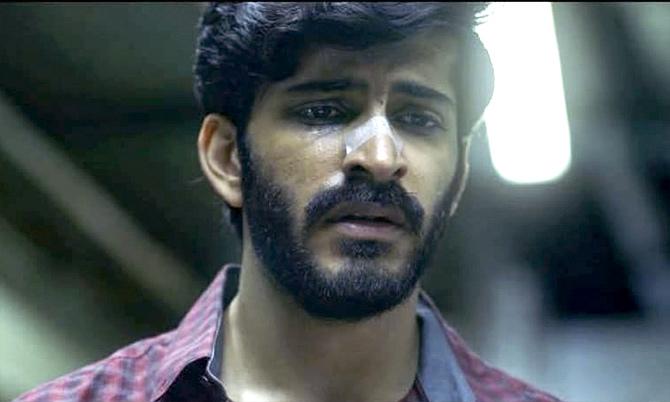 Do you think the audience will relate to the issues dealt with in the movie?
I have lived a very privileged life and I have been blessed.
The conflicts that the people living in Dharavi (Mumbai's biggest slum) would face are very different from what we go through.
My problems would be first world problems whereas theirs would be very day to day issues.
The problems in this movie are very relatable to a normal Mumbaikar.
Who is your favourite superhero character?
I like Batman.
Christopher Nolan's films show reality.
Batman doesn't have super powers.
He might get hurt. He might die. This is also like very real.
But this genre hasn't always worked.
There have been attempts. Krrish did well. Tiger (Shroff) tried this genre.
Shahenshah came in back in the day.
Ours is a vigilante film.
Superhero movies need a lot of money. So not everyone is willing to invest this much.
What is the response you received after the trailer released?
What I like to see is not something that all want.
I liked the trailer. But I had liked the Mirzya trailer also. So let's see how this pans out.
Bhavesh Joshi is the quintessential entertainer.
Good songs, action, theme -- it's a package.
Bhavesh Joshi is very commercial as compared to Mirzya.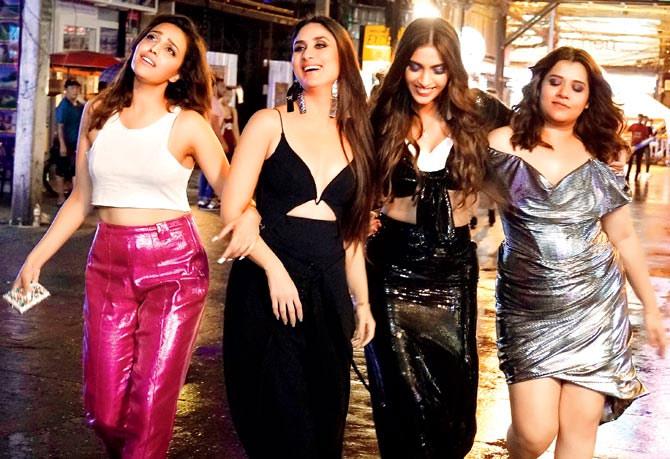 Your film clashes with your sisters Sonam and Rhea's Veere Di Wedding.
We really wanted to release on 25th May, but we couldn't do it due to commercial reasons.
Then Eros and Reliance (Bhavesh Joshi's co-producers) thought this is the right date. There was no other date in June.
Race 3 and Sanju being two highly anticipated movies, we can't come before that or in between them.
So the best choice was June 1. Also, Veere Di Wedding and Bhavesh Joshi are two different types of movies.
My film is not a big budget movie which needs 3,000 screens. So it's pretty cool.
When do you begin shooting for the Abhinav Bindra biopic?
I will start preparing for Bindra in July.
I will take a month and then dive straight into Bindra, which goes on the floors in October or November.
It will be shot in Chandigarh, some of it in studios in Mumbai, then we move to Athens, Rio and Beijing. I am learning shooting. 10m rifle shooting.
We will do a look test, a reading, a costume trial. Shooting will be the big task.
That will bring me emotionally closer to the character.
I will start feeling like (India's only solo Olympic gold medalist Abhinav) Bindra.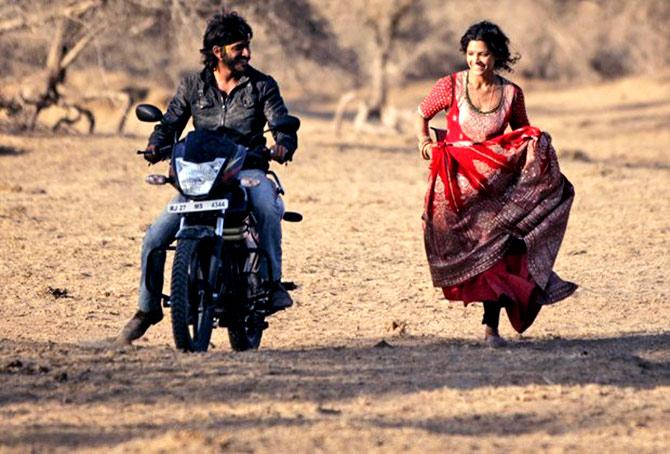 What went wrong with Mirzya?
There are certain films which don't do well on its release. Maybe similar is the case with Mirzya.
Having said that, I think we could have done better in the story telling.
It became very cohesive, coherent and abstract. Because we didn't explain the story of Mirzya Sahiban in the flashback.
The storytelling could have been clearer. But slowly we learn.
I have learnt a lot especially about screenplays.
I'm happy I got to work with one of the best writers and directors of the industry. I'm proud of it.
There has been a gap between Mirzya and Bhavesh Joshi. What took so long?
I completed this movie last year, but Vikramaditya Motwane was busy with Sacred Games.
That took 4 months of his time. Had that not been there, then this film would have come out in January.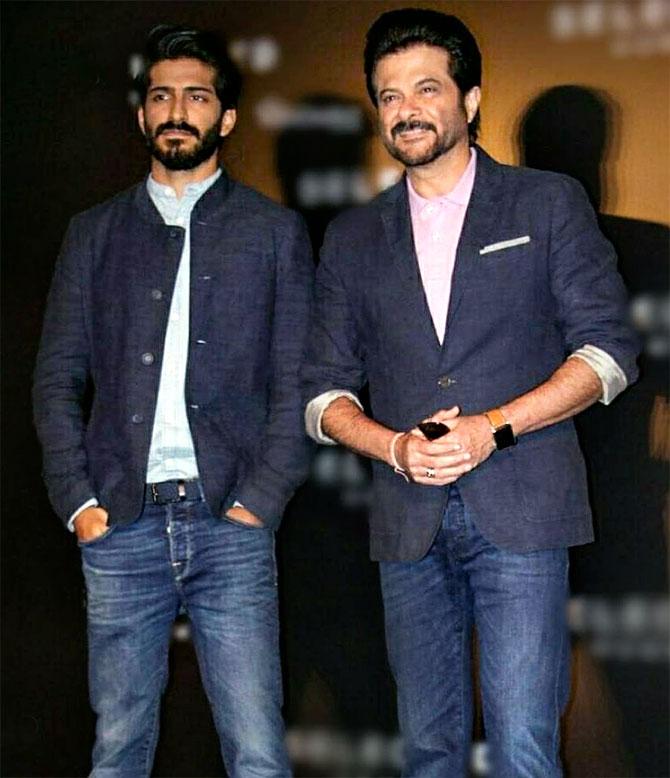 Are you consciously choosing different projects as your father did? Anil Kapoor did some hatke movies at the start of his career.
No, not really.
My dad did all kinds of movies.
He has a chameleon-like quality where he can do Ram Lakhan and then a Parinda too.
I have not reached that level yet.
Maybe if I open up with time, I will be open to other material.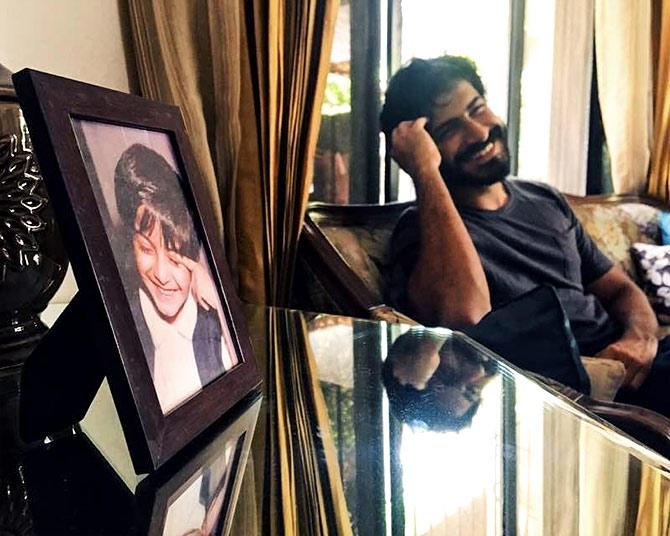 What's more on your plate?
I have Bindra.
I have got a few thrillers.
But I don't want to do serious stuff.
I am exhausted and after Bindra I will be dead.
I want to do a fun film.
Slapstick comedy or something which is a straight face comedy.
I can do something like 500 Days of Summer.
How important are box office numbers?
It is very important. It gives me the license. It's not about the money, but just the belief.