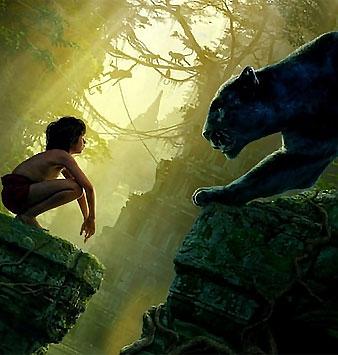 Movies like Jungle Book, Conjuring 2 helped Hollywood capture its biggest share of the Indian box office this year. Hollywood expects to build on this in 2017 with films like Thor: Ragnarok, Wonder Woman, the Deepika Padukone-starrer XXX Return of Xander Cage and Priyanka Chopra-starrer Baywatch.
Can Bollywood keep up? Urvi Malvania reports.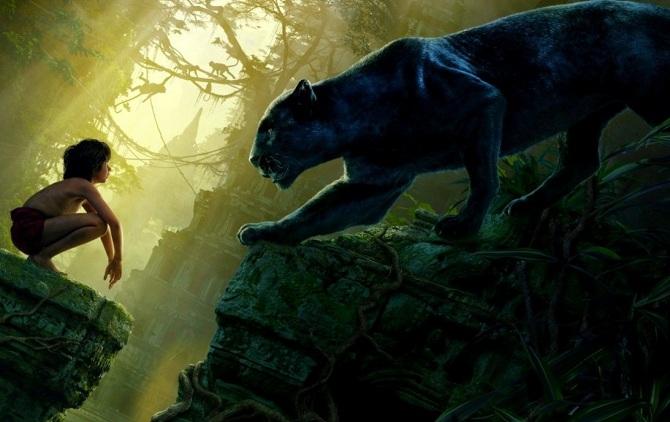 On this year's list of most successful films, a 'man-cub' raised by wolves and panthers joins the Khans and Kapoors of Bollywood. 2016 is being termed as the year that Hollywood broke through the barriers of culture, context and language in the country; its share of the Indian box office collections is estimated at 20 per cent of the total and the segment itself grew at around 17 per cent over 2015, both all-time highs.
In 2016, Disney's The Jungle Book was the second highest earner of the year at Rs 189 crore. But that is not what has the movie mavens in thrall, many believe that more than the big numbers at the box office, it is the growing diversity of releases in the country that is encouraging.
"Differentiated content has worked at the box office. If one looks at just the list of top 15 Hollywood movies in terms of India box office -- apart from the tent-pole franchises -- the success of Deadpool to The Angry Birds Movie, Don't Breathe to Suicide Squad, showcases the diversity and richness of content. It's an indicator that an average movie goer is evolving and more open to experimenting with films," says Vivek Krishnani, managing director, Sony Pictures Entertainment.
The success has been a result of astute marketing, a planned release strategy and dubbing the film in several regional languages. The Jungle Book was dubbed in Hindi, Tamil and Telugu.
Also, the film was released in India a week before the global release, a tactic also employed by SPE with the Irrfan Khan and Tom Hanks starrer Inferno, released two weeks before the US. This helps avoid clashes with big Bollywood releases and assures the films an optimal number of screens.
The studios have also upped the ante on marketing their films in India. Disney marketed The Jungle Book as an Indian story made in Hollywood and spent hugely on capturing the public imagination with references to old adaptations that were popular in the country.
Hollywood releases this year ranged from book adaptions (The Jungle Book and Inferno), superhero films (Captain America: Civil War, Batman v Superman: Dawn of Justice, Deadpool, Suicide Squad and Doctor Strange) to animated franchisees (Finding Dory, Moana and Kung Fu Panda 3). Non-franchise animation movies did well too as did movies like The Conjuring and Don't Breathe.
This year has also seen an increase in the number of brands associating with Hollywood films. "Several brands across categories and consumer interests are interested in associating with our movies. For instance, Captain America: Civil War had over 70 brand associations, the highest for any Hollywood movie ever. Moreover, a few of these brand associations become global deals or they become repeat associations on franchise sequels," says Amrita Pandey, vice president, Studios, Disney India.
Rudrarup Datta, head of marketing, Viacom18 Motion Pictures says that brand associations will only increase and brands will get more innovative as they start to target a larger audience. "Earlier it was only limited to brands which were wanting to talk to premium audiences but today mass market brands also want to be part of the increasing Hollywood influence. While majority of the associations involve co-branded communication, we now also have contests which allow consumers to be part of global experiences as well as meet Hollywood stars. The use of the digital medium especially social media using the film elements has also seen a marked increase from brands associating with a Hollywood film," he adds.
Brand associations are helping many studios take bigger bets with their Hollywood releases in India, too. Divya Pathak, director-marketing, SPE adds, "Marketing partnerships have grown with more and more brands recognising the potential of partnering with Hollywood films, as these films offer differentiated content, pedigree, massive franchises, globally loved characters and unique promotional ideas. We have had some very interesting promotions this year — be it Snapdeal and Insidious: Chapter 3, or (with) Freecharge for Underworld: Blood Wars, where consumers donated to a blood bank. We are working with the brands to bring in more value to these partnerships with interesting ideas and stronger reach."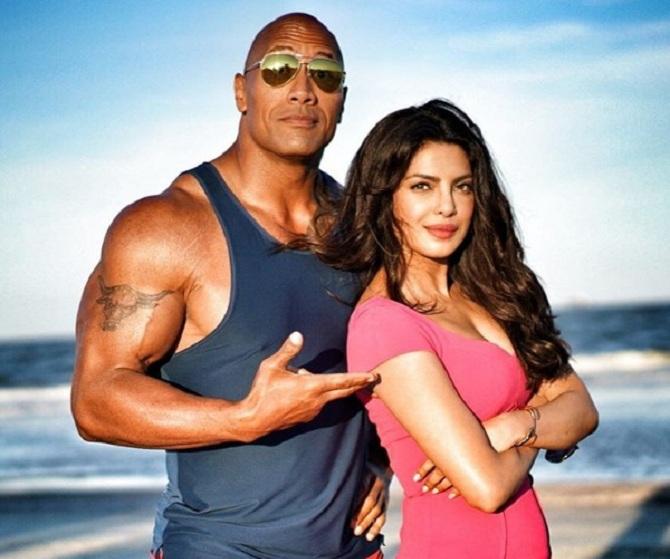 IMAGE: Priyanka Chopra stars in Baywatch with Dwayne Johnson. Photograph: Priyanka Chopra/Instagram.
While Hollywood movies expect 2017 to build on the highs of the year gone by, studios are aware of the challenges. It is the under-screened nature of the Indian exhibition sector that continues to be a hindrance. As Datta puts it, "Penetration, penetration, penetration. For continuing to push for a larger share, Hollywood films are hugely dependent on availability of premium multiplexes which can offer experiences like Imax 3D, Dolby Atmos etc so that films can be enjoyed in the quality they are made. That continues to be a challenge in India."
Price is also a barrier. Pandey says, "Most of our movies are best experienced on 3D and IMAX screens, the tickets for which are comparatively high. However, we have also seen compelling content will bring audiences to the theatres."
The next year will be a true test of whether Indian tastes have really changed and whether audiences are willing to break the price barrier as films like Thor: Ragnarok, Wonder Woman, Guardians of the Galaxy Vol. 2 and Spiderman: Homecoming are slated for release along with mainstream Hollywood films with Indian faces like Deepika Padukone in XXX Return of Xander Cage and Priyanka Chopra in Baywatch.