Gerson da Cunha lists his favourite films from the recently concluded Cannes International Film Festival.
If there's one point the 68th Cannes International Film Festival has underlined, it is that more and more cinema is bounding out of life and on to film.
Also, that it doesn't agonise -- as it once did -- over the moralistic film certification. Homosexuality, incest, physical violence -- these no longer evoke the shock and scandal of yesteryear.
The second item of interest at this year's Cannes is the list of Who's Not Here: no Iranians, or the brothers Dardennes, or Mike Leigh or Ken Loach. Instead, five and a half French films, a Hungarian and the familiar serving of Italians and Japanese are among the 19 in Competition.
Yet, the average quality that has made it past the selection panels remains uniquely high in the festival world.
Here's a look at the best of Cannes 2015.


Carol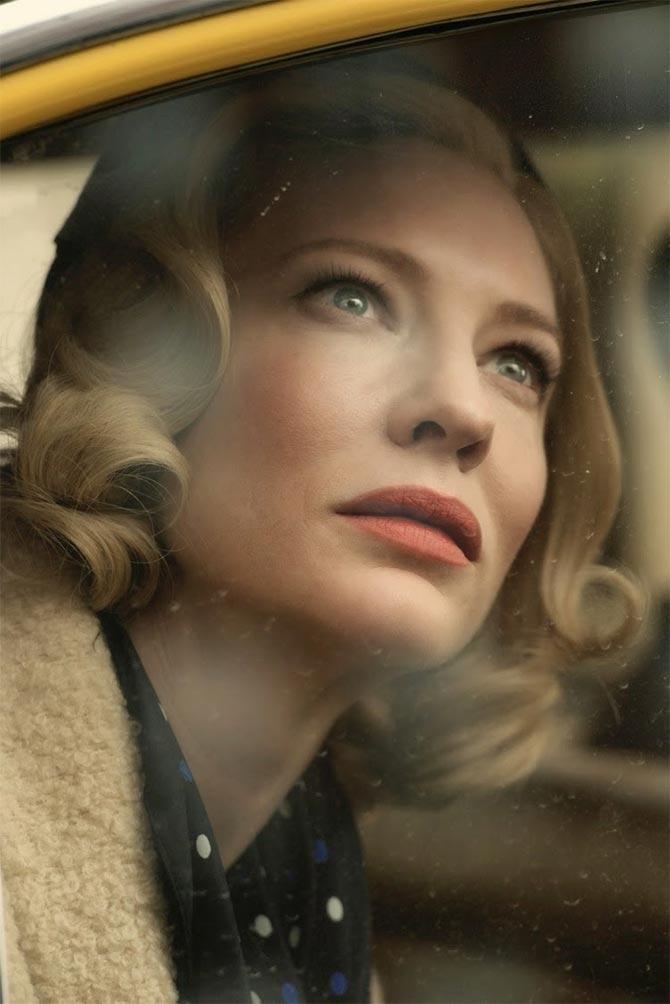 Image: Cate Blanchett in Carol
Twice-over Oscar winner Cate Blanchett and Rooney Mara bring in two deeply felt performances as an elegant, upmarket woman (Carol) and a sensitive shop girl (Therese), who grope a precarious path to love.
Todd Haynes masterfully directs an adaptation of Patricia Highsmith's The Price of Salt -- the decades-old bio-novel that inspired countless women to face the true nature of their emotions.
The film is already in Oscar talk for top film and performances.


Youth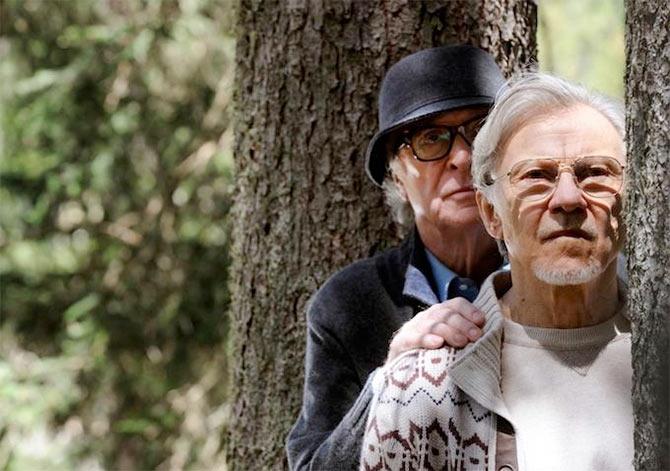 Image: Michael Caine and Harvey Keitel in Youth
Michael Caine, Harvey Keitel and Jane Fonda are scrambled by Paolo Sorrentino (Best Foreign Language Oscar 2013) into his delectable Youth.
Two friends approaching their 80s seek expressions of their youth in a luxurious Swiss resort. One is a retired composer (Caine) and the other is a filmmaker (Keitel).
The musician has refused to perform for Queen Elizabeth. The filmmaker is all nerves about a film which carries his hopes and his savings.
Caine and Keitel bring their immense range of experience to two luminous points of performance.


Dheepan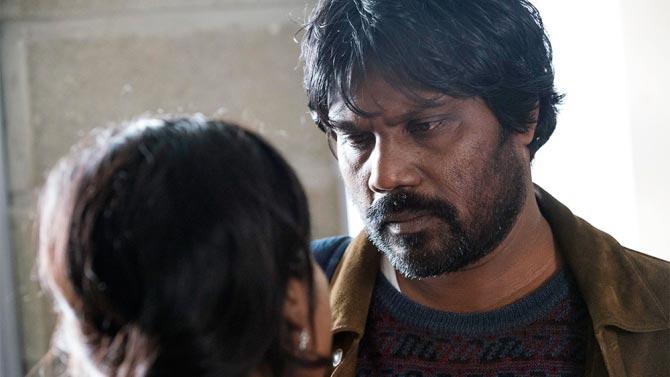 Image: Jesuthasan Anthonythasan in Dheepan
India and France join minds and hands in a fine venture called Dheepan.
Dheepan is an LTTE Tiger, who watches his side losing the battle. He escapes, taking with him a woman and a child who he hopes will improve his chances of asylum.
He does get a job on the outskirts of Paris but the daily violence he confronts brings out the fighter in him to protect what he hopes will become his real family.
Jacques Audiard directs with insight, most often in a language he does not know.
Jesuthasan Anthonythasan, in his first ever screen performance, is an extraordinary in Dheepan.


Masaan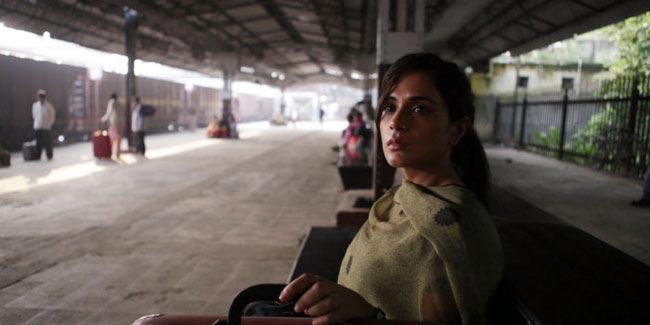 Image: Richa Chadda in Masaan
A first film from Neeraj Ghaysan, Masaan received a standing ovation when it was screened at the festival. It went on to win two awards -- the FIPRESCI International Critics' Prize and the Promising Director's award in the Un Certain Regard section.
Set in Varanasi, four lives intersect -- a boy of a family that manages cremations, a hapless father who must collect three lakhs for a bribe, a girl ridden with guilt over a first love and a spirited girl yearning for a family. They long to escape from the social constructs that entrap them.
The film has a beautifully played performance from Sanjay Mishra, as the father whose fading morality finds redemption by film's end.
The Irrational Man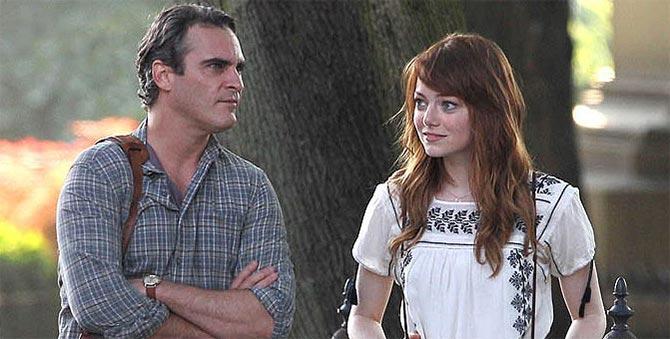 Image: Joaquin Phoenix and Emma Stone in The Irrational Man

Out of Competition, but very much in everybody's thoughts is this film by Woody Allen. He is back in his witty, fluent form.
Joaquin Phoenix is Abe Lucas, a college professor of philosophy, who resolves to commit the prefect murder. The intention rings at least two bells, his Crimes and Misdemeanors and Match Point.
But here, it is neither money nor honours that are in play but existentialist compassion. He kills to save a perfect unknown from another unknown, a prejudiced judge.
Phoenix, as the self-centred professor, and Emily Stone, as the student in love, are part of the admirable ensemble that is a Woody Allen trademark.


Amy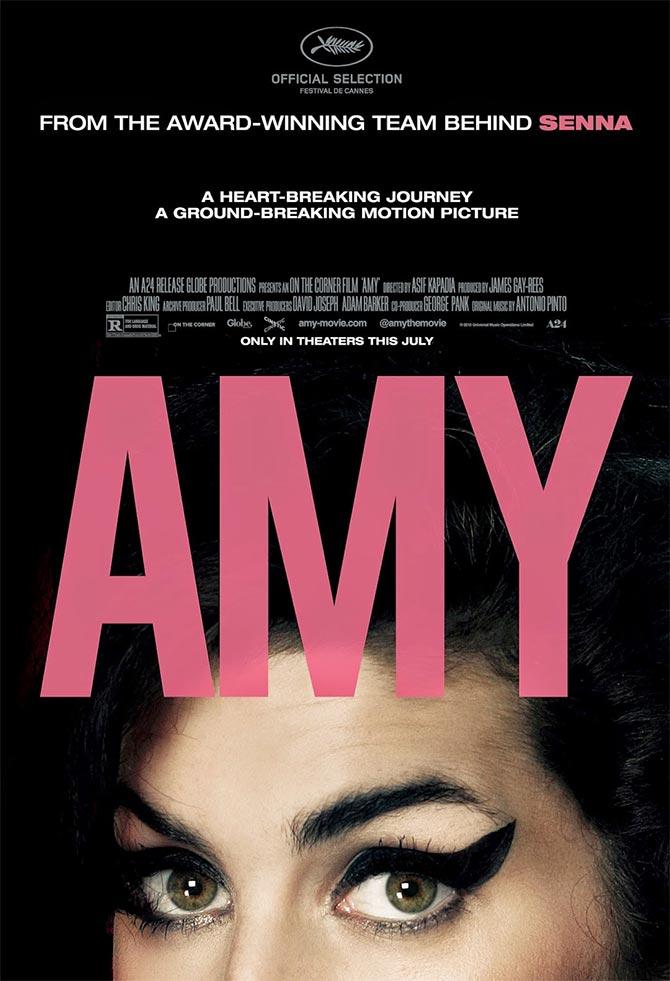 Image: Movie poster of Amy
Asif Kapadia's documentary has been talked about as if it had a Palme d'Or chance.
Amy is the late singing sensation, Amy Winehouse, lost too early to substance abuse and a destructive style of living.
Kapadia is known for meticulous research and faithful scripting as happened in his BAFTA winning documentary Senna about the late Formula One driving champion Ayrton Senna.
Winehouse's stunning talent and persona are creatively captured in this extraordinary cinematic portrait.
The Lobster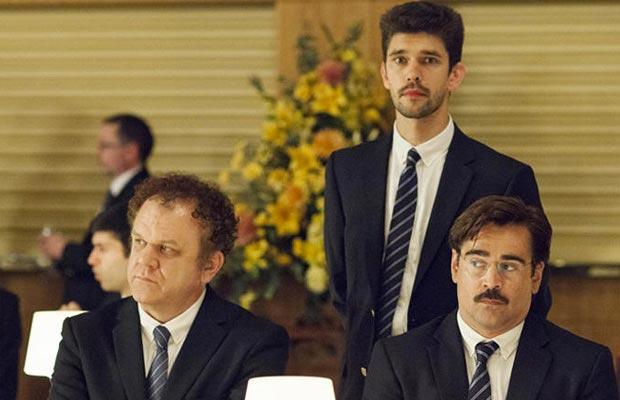 Image: A still from The Lobster

Greek writer-director Yorgos Lanthimos makes an effortless transition to the big league with his hilarious, futuristic parable about a world where citizens must choose a mate in a fortnight or be turned into animals.
Colin Farrell, Rachel Weisz, Lia Seydoux and John C Reilly lead a splendid cast.


Son of Saul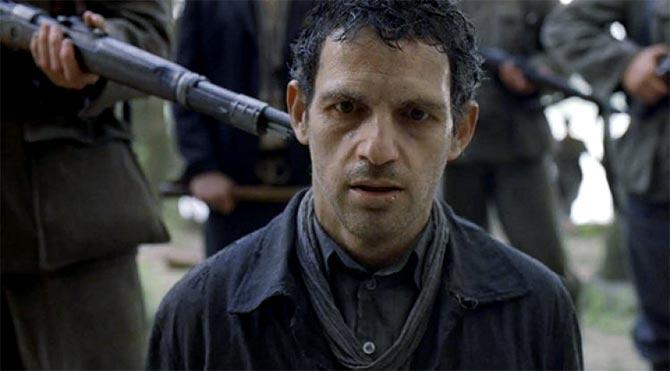 Image: A still from Son of Saul

In Competition, Hungarian newcomer Laszlo Nemes has been solidly voted a winner.
His film Son Of Saul vividly evokes the hell of the Nazi death camps.
The protagonist, Saul, is a Jewish Sonderkommando worker at Auschwitz, who discovers the corpse of a boy he believes to be his son. He attempts the impossible, to find a rabbi who will perform the Jewish Kaddish over the boy.
The film pulls off triumphs for the director and Geza Rohrig as Auslander Saul.


Tale of Tales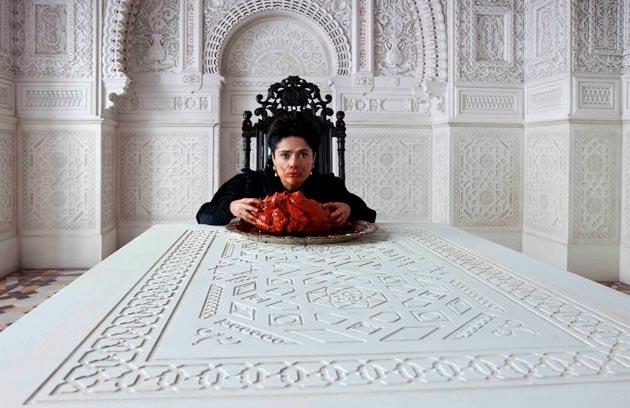 Image: Salma Hayek in Tale of Tales

Drawing on 17th Century Neapolitan fairy tales, Italian director Mateo Garrone delivers a sumptuously told yarn of three castles and their crowned heads.
The story includes fanciful animals, ogres, escapes across canyons on a tight rope, known tales but told in ways that are pleasingly unfamiliar.

Salma Hayek, Vincent Cassel and Toby Jones head an international cast.


Marguerite and Julien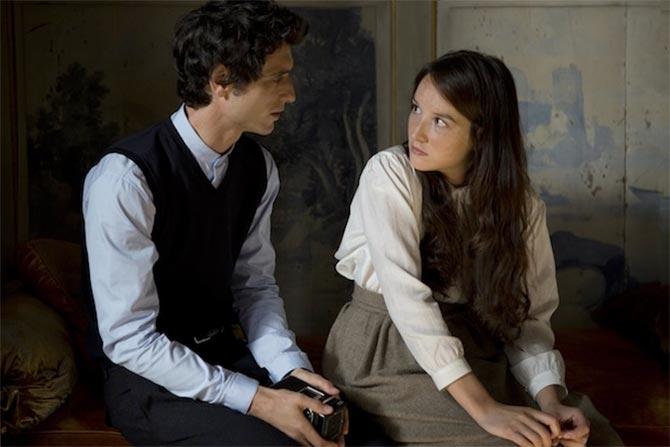 Image: Jeremie Elkaim and Anais de Moustier in Marguerite and Julien
Two aristocratic siblings fall in love in a clearly anachronistic past in this Valerie Donzelli offering.
It is based on a real and tragic story of the late 15th to early 16th century. There is still a king who saves the doomed pair from the stake but condemns them to beheading.
Jeremie Elkaim and Anais de Moustier play the titular characters, whose passion cannot be quelled by no family pressure or social sanction.