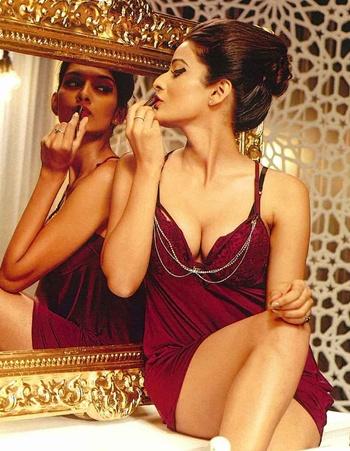 'I was always a shy girl and never talked to people much; now I have managed to win the competition.'

India's Next Top Model winner Danielle Canute shares her winning story with Rediff.com contributor Rajul Hegde.
Mumbai girl Danielle Canute has emerged as the winner of the first season of MTV's India's Next Top Model.

The Indian franchise of America's Next Top Model, the reality show has been brought to India by Akash Sharma, Executive Producer, Bulldog Media and Entertainment.

Canute, 18, is a student of St Xavier's college, Mumbai.

She was the youngest contestant on the show and beat Gloria Tep and Rushali Rai to win the title.
As a winner, she receives a one-year contract with Bling talent management agency, a spread in Grazia magazine and will be the online face for Tresseme India for a year.
Congratulations! You are the winner of the first India's Next Top Model. Has the felling sunk in yet?
Thank you. It was so overwhelming; I couldn't believe it when my name was announced.

Honestly, I have been following the American version of the show since I was a kid and I had wished secretly to be a part that show.
Even if I was watching the show at home, it would still be important to me because of how much I love it. The fact that I got to be part of it is so unreal. Thinking that everyone is watching and knows that I was crowned as the first model winner is something nerve-wrecking.
How did India's Next Top Model happen?
I was walking the ramp for a local fashion show for my church in Malad (a western Mumbai suburb) where one of the judges saw me and asked me to audition for this competition.

I had done a couple of ramp shows for the youth festival in the church. Apart from that I had never done any modelling assignments nor did I even have a portfolio.

I went to the auditions with no hopes of getting selected but I made to all three rounds and got to be a part of the show.
You were mentored by Lisa Haydon, Neeraj Gaba, Anusha Dandekar and Dabboo Ratnani on the show. Who was your favourite among them?
When I first walked the ramp, I was nervous because they are the biggest names in the industry.

Honestly, I loved all the four judges because when I first went on the ramp, none of them ever told me 'oh you are too young' or 'you don't have modelling experience.'

They always said things like 'she has so much potential' and that instantly made me work harder.

Lisa Haydon is a beauty with brains. Mr Gaba was strict but gave good advice and so did Dabboo Ratnani. Anusha Dandekar has been our best friend. Akash Sharma moulded us into professional models.
Was it tough for you to be around models who were more experienced than you?
They were all so confident because of all the work experience they had and they knew what they were doing.

I, on the other hand, had no clue; everything was happening on the spot.

I would feel my confidence level drop automatically.

However, since they thought I was no competition at all, that put less pressure on me. I shocked all of them when I won and that was a good feeling.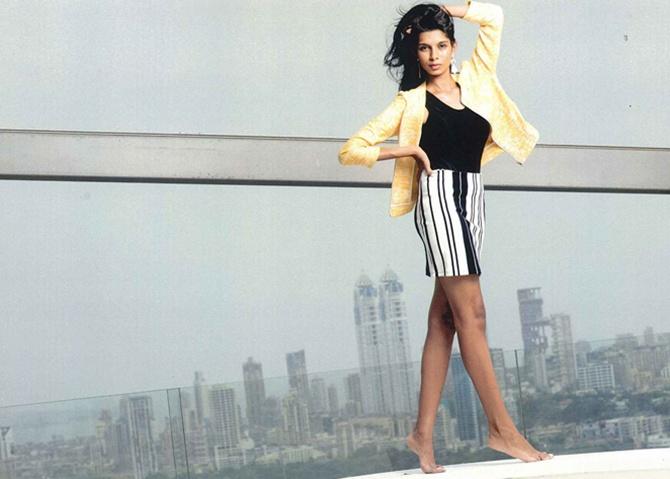 How would you describe your journey so far?
The 10-week journey has been surreal.

I'm an only child of my parents and they have been really supportive throughout.

So much happening to me at such a young age has shocked them but I never had to put up a fight or explain anything.

This is the first time that I have ever stayed away from my parents and it was a big challenge for me because we didn't even have phones so I could talk to them.
The whole process was all about how I became confident and strong. I was always a shy girl and never talked to people much and now I have managed to go ahead and win the competition.

This journey is probably the closest thing to my heart.
How did the other girls, who didn't think of you as competition, react after you won the title?
I really don't know. I haven't t even met them after that.

I don't think it really matters now what they think or feel. But Gloria has been my best friend on the show. She is older than me and knows so much more. I could talk to her and share my problems with her.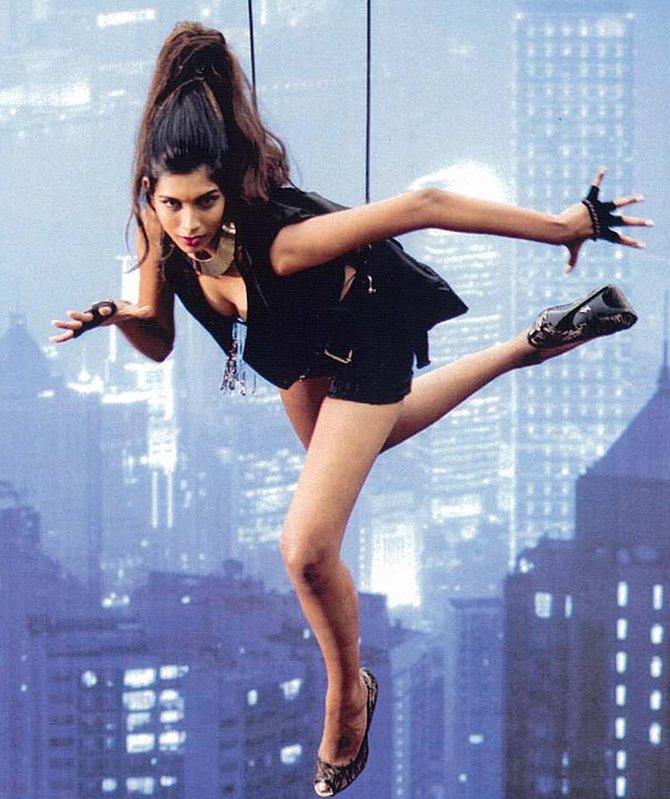 How have your friends reacted?
They are excited too. If I forget that I am India's Next Top Model even for a second, they will yell it out and let everyone around me know.
Do you think this win will open up more avenues for you?
Yes, winning the show has opened a lot of doors for me. I have to make my mark and I am working on making each moment count.
What next?
I am doing my graduation in science and political science at the moment. I realised I could become a model thanks to this show.

Lisa Haydon, Alicia Raut and British supermodel Cara Delevingne are my idols. I just want to focus on modelling at the moment, which I will pursue while I complete my studies.
I have never tried acting and I don't even know if I'd be good at it.