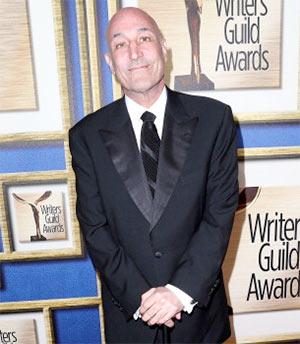 Philanthropist Sam Simon, one of the creative minds behind the popular animated series The Simpsons, has passed away due to terminal colon cancer.

He was 59.

Simon died yesterday at his home in Los Angeles, his foundation, the Sam Simon Foundation, confirmed the news via Facebook, reported Time.

"It is with much sadness that we must let you know that Sam Simon has passed over," the announcement read.

Simon was diagnosed with colon cancer in 2012, and was told he had only three to six months left to live. He survived that diagnosis.

Simon had said in an interview earlier that he was able to stay positive despite his diagnosis.

He reportedly said he was planning to donate $100 million of his fortune to charity, mostly to animal organisations.

A graduate of Stanford University, the director had nine primetime Emmys to his name.

One was for his work on The Tracey Ullman Show, where fellow Simpsons co-creators Matt Groening and James L Brooks also worked, while the other awards were for The Simpsons.

Simon left the show in 1993, just four years after it debuted on Fox, but remained in the credits as an executive producer and continued to earn money from the show thanks to home
video sales deal.
He also wrote episodes of
Taxi
,
Cheers
and
It's Garry Shandling's Show
before landing
The Simpsons
.
Simon largely retired from the entertainment business while only in his 30s after realising he was financially set for life a few years later.
He was a staunch advocate for animal rights.
Since 2002, Simon had self-funded, at the annual cost of several million dollars, the Sam Simon Foundation, dedicated to rescuing and retraining stray dogs who would otherwise be euthanised.
According to him, the foundation aimed to 'rescue dogs' and 'train them to be service dogs, (to help) people with disabilities', primarily the deaf.
The show's showrunner,
Al Jean
, paid tribute to his late colleague on Twitter.
"@thesimpsons #everysimpsonsever Just heard terrible news of death of @simonsam. A great man; I owe him everything," Jean tweeted.
Photograph: Frederick M Brown/Getty Images