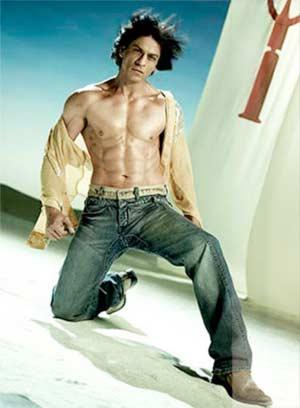 This December has a lot in common with the Diwali of 2007!
Festival releases are an exciting time in Bollywood. Be it Eid, Diwali or Christmas, the occasion spells the year's biggest films starring the industry's biggest stars.
After Salman Khan monopolised the Eid (Bajrangi Bhaijaan) and Diwali (Prem Ratan Dhan Payo) slots, December brims with promise of another Khan.
Shah Rukh Khan reunites with his Chennai Express director Rohit Shetty to romance his favourite heroine Kajol along side Varun Dhawan and Kriti Sanon in the romance drama, Dilwale.
But that's only half of it.
What's piqued our curiosity even more is that it's releasing on the same day -- December 18 -- as Sanjay Leela Bhansali's dream project, Bajirao Mastani starring Ranveer Singh, Deepika Padukone and Priyanka Chopra.
Everybody is eager to know the outcome of a grand contest at the box office.
Remember 2007 Diwali, when SRK's home production Om Shanti Om clashed with Bhansali's Saawariya?
On this note of déjà vu, we draw parallels between then and now.
Period flicks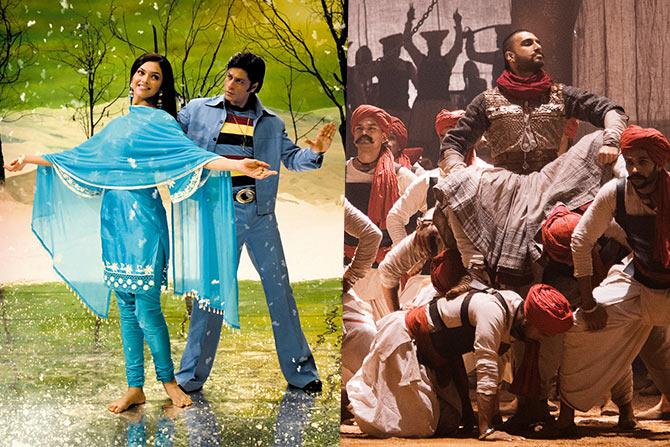 Image: Deepika Padukone and Shah Rukh Khan in Om Shanti Om. Ranveer Singh in Bajirao Mastani
Set on the theme of reincarnation, a part of Om Shanti Om unfolds in the 1970s Bollywood.
Reliably, Farah Khan's colourful, kitschy throwback to the era of polka prints, floppy hair and tight churidars infuses the screen with much liveliness.
A historical relating to 18th century Maratha Empire, Bajirao Mastani's love story aspires for the extravagant lustre of Mughal-E-Azam.


The Raj factor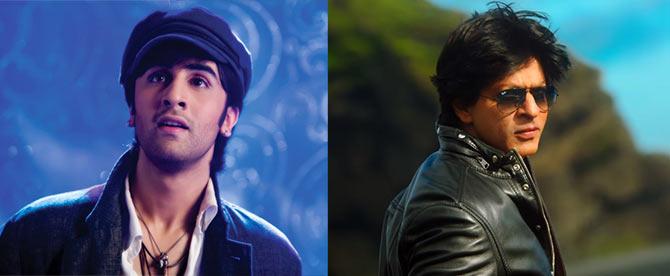 Image: Ranbir Kapoor in Saawariya. Shah Rukh Khan in Dilwale
Ranbir Kapoor's called Ranbir Raj in Saawariya but addressed as Raj throughout the movie.
This time for Dilwale, SRK is calling dibs on his most successful screen moniker.



From Dreamy Gal to Mademoiselle Mastani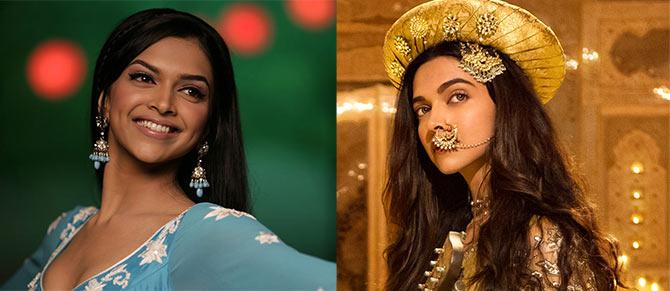 Image: Deepika Padukone in Om Shanti Om. Deepika Padukone in Bajirao Mastani
Om Shanti Om marked the winsome Hindi film debut of Deepika Padukone. In the film, she plays an actress at the top of her game. She's acted in over 20 films since then and is most certainly at the top of her game in real life as well.
In Bhansali's Bajirao Mastani, she's a warrior princess and second wife of Peshwa.


Source of adaptation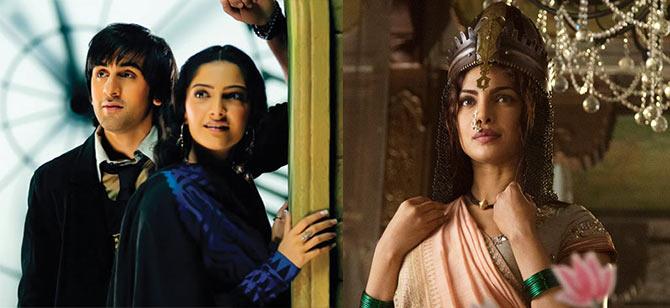 Image: Ranbir Kapoor and Sonam Kapoor in Saawariya. Priyanka Chopra in Bajirao Mastani
Bhansali's Saawariya about a man's unrequited love for a melancholic girl anticipating her mate's arrival took obvious inspiration from Fyodor Dostoyevsky's short story, White Nights.
His magnum opus Bajirao Mastani too, as Priyanka Chopra revealed in an interview, is based on N S Inamdar's literary triumph, Rau.


Songs & sets

Image: A still from Om Shanti Om title track. A still from Bajirao Mastani
If Om Shanti Om's retro tributes and star studded title song, featuring nearly all of Bollywood, was its talking point, Bajirao Mastani is garnering most attention for its magnificent sets, elaborate costumes and the spunky dance-off between PC and DPad in Pinga.


Face off expert!

Image: Deepika Padukone and Shah Rukh Khan in Om Shanti Om. Kajol and Shah Rukh Khan in the song Gerua from Dilwale
Rohit Shetty may be at the helm of Dilwale but OSO director Farah has prior experience in fighting off Bhansali. She's doing that again in a minor capacity as the choreographer of SRK-Kajol's Gerua romance track in Dilwale.


Controversies, shontroversies

Image: Shah Rukh Khan and Shreya Talpade in Om Shanti Om. Priyanka Chopra and Deepika Padukone in the song Pinga from Bajirao Mastani
Scenes mocking Manoj Kumar in Om Shanti Om caused a lot of displeasure in the veteran actor, enough to take legal action against SRK over it.
Now, it's Bhansali facing the music for allegedly distorting history and misrepresentation of Maharashtrian queens, especially the part when they're dancing passionately to the beats of Pinga.


Story of six packs!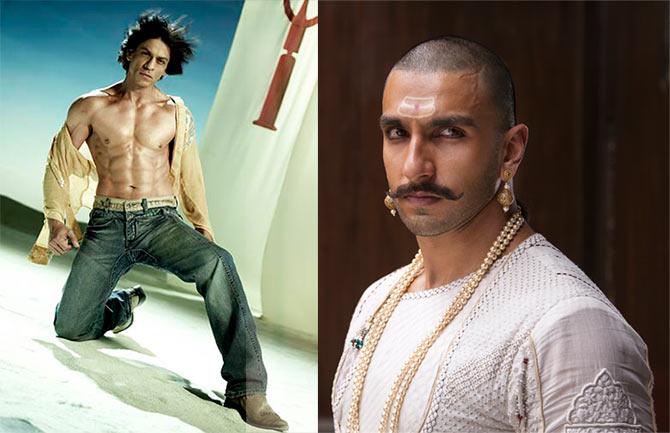 Image: Shah Rukh Khan in Om Shanti Om. Ranveer Singh in Bajirao Mastani
Shah Rukh Khan pumped intense amounts of iron to develop a hot six-pack torso for his shirtless appearance in Dard-e-Disco.
Meanwhile, Ranveer Singh not only shaved off his hair but shed his incredible six-pack physique to look like an 18th century Peshwa with no access to a state-of-art gymnasium.