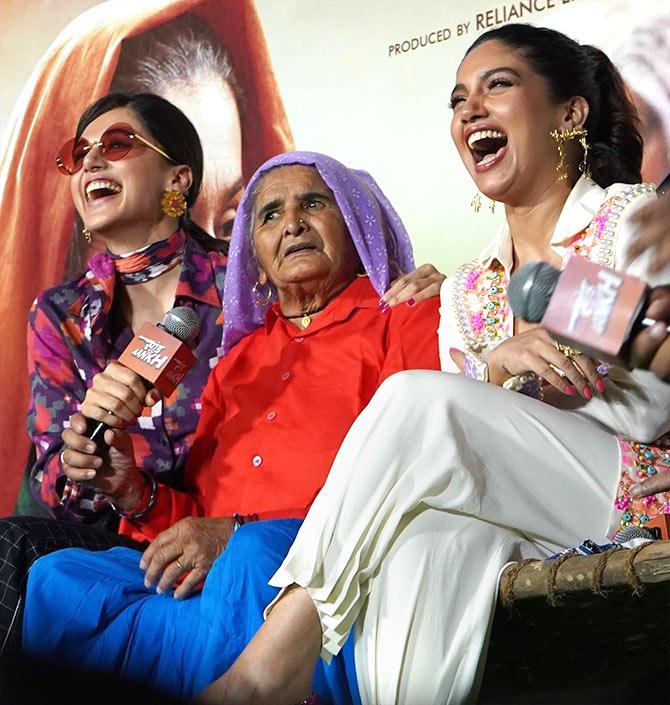 "I really wanted to do a film where two heroines have an equal role," Taapsee Pannu said at the trailer launch of her new film, Saand Ki Aankh.
The actress shares the screen with Bhumi Pednekar for the first time.
Directed by Tushar Hiranandani, the film is the real life story of octogenarians Chandro and Prakashi Tomar of the Johri village in Uttar Pradesh. They are among the world's oldest sharpshooters.
"There was a very emotional reason why I took up this role," Taapsee said, even as Bhumi felt 'overwhelmed' and got teary-eyed.
Watch the video to know why.
Bhumi captures the trailer launch beautifully on Instagram, with a series of photographs.
"We have got so much love from the two Dadis, their families and their village. And their story is so inspiring that I felt thank God the story chose me," Bhumi says, before getting teary-eyed once again.
"This is the film I want to show my children," Taapsee adds.
Prakashi Tomar, whose life is portrayed by Taapsee in the film, endorses her performance whole-heartedly by saying, "Meri kitna acha role nibhaya Taapsee Pannu ne!"
So what was the toughest challenge for the ladies while doing the film? They tell us here.
Director Tushar Hiranandani was keen on making the film after watching the inspirational story of the sharpshooters on Aamir Khan's television show, Satyameva Jayate.
"We took five years to make it," he adds.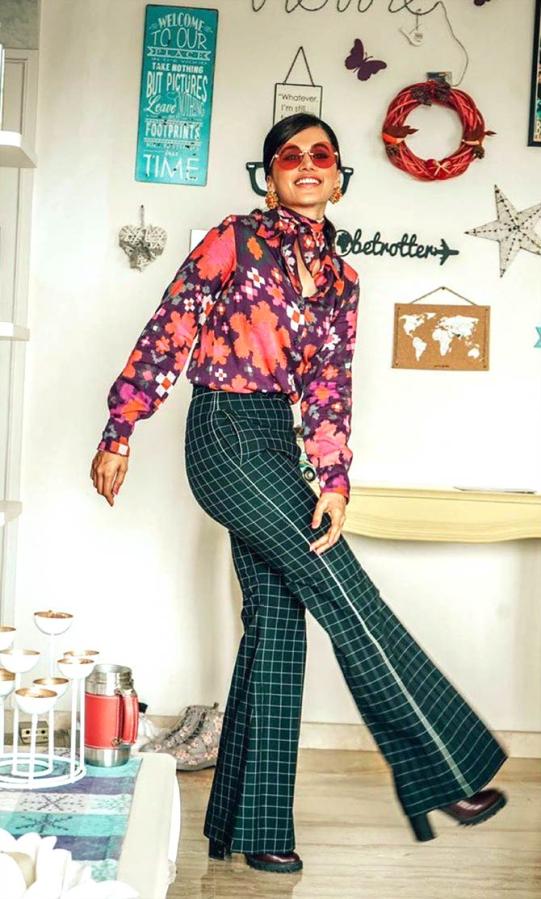 Prakashi's sister-in-law Chandro Tomar could not be a part of the trailer launch as she was unwell. Bhumi portrays her life in the film.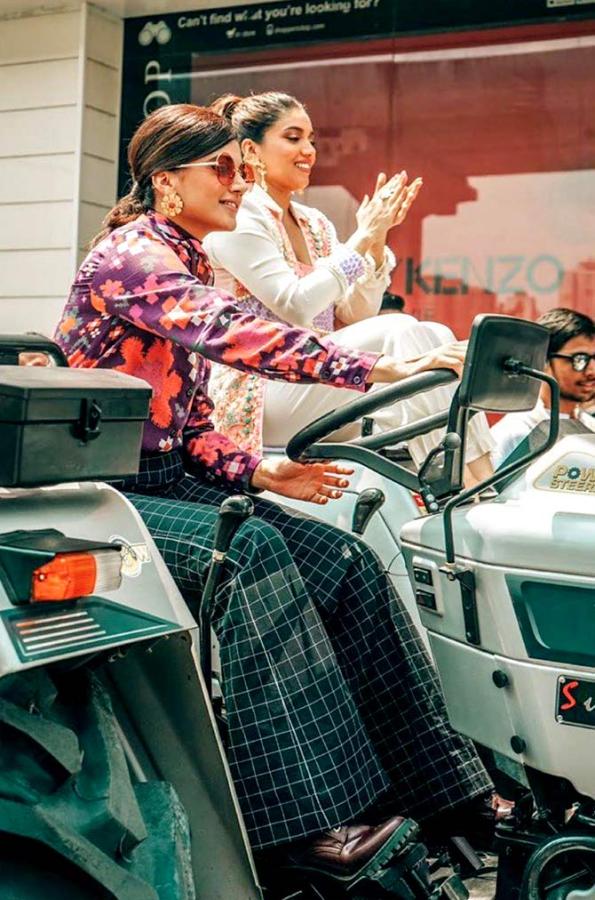 Tushar Hiranandani says he faced a lot of difficulty while casting two the female leads, as they had to act like women in their 60s.
"Actors usually play college students. You should thank and applaud them that at this age, they are playing 60 year olds," he said. "Every heroine was scared to take up this role. These are the only two women who had the guts to do it."
The film also stars Viineet Singh and Prakash Jha, and is jointly produced by Anurag Kashyap and Nidhi Parmar.