Iram Haq's What Will People Say is a deeply relatable story of family values at odds with a modern culture.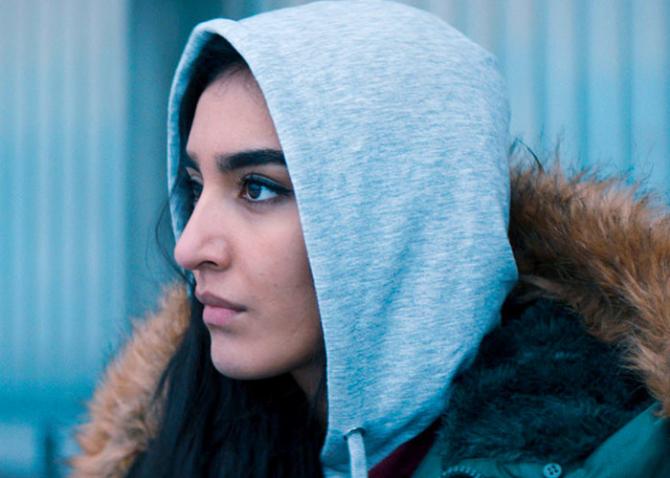 Every year, the Toronto International Film Festival uncovers some hidden gems, small and deserving films that might not otherwise get the kind of exposure and audience that TIFF delivers.
What Will People Say, the second feature film directed by young Pakistani-Norwegian filmmaker Iram Haq, belonged to that category this year.
The film, drawn from Haq's own experiences, follows Nisha, a teenage daughter in a Pakistani immigrant family in Norway.
Outside her home, Nisha, played by newcomer Maria Mozhdah, is a typical Western teenager, who is shown dancing, smoking, playing sports in school and dating a Norwegian boy. But she has to hide this side of her life from her traditional parents and the local Pakistani community.
When her boyfriend sneaks into her room one night for some harmless necking, they are discovered by her enraged father. He is counselled by fellow Pakistanis to teach his daughter a fitting lesson, in part as a deterrent to other children in the community.
Nisha is quickly taken away by Norway's social workers, but chooses to be reconciled with her parents when they call her back home. Too late, she finds she has been tricked and that her father is forcibly escorting her to his native country.
There, Nisha is to be placed with his sister's family so that she can come to terms with their traditional culture.
In Nisha, Haq has written a character that a lot of South Asian immigrants in Western countries will relate to, in varying degrees.
Mozhdah, an Afghan actress who was born in Pakistan and later moved to Norway, makes a crackling debut, bringing to life Nisha's free spirit, impatience with her community's demands, sense of betrayal at her family's perfidy and desperation to escape her shackles.
Equally important is her father's nuanced character, Mirza, played to perfection by Adil Hussain.
He is a strict disciplinarian, checking his children's rooms every night to make sure they are home, but is also indulgent enough to dance to a Punjabi song with his wife and daughter during his birthday party at home with friends. It earns him a rebuke from his wife and his son for making the family's women dance in front of other men.
Mirza also has a soft spot for Nisha, and his pride in her and her achievements in school are evident when he excitedly introduces her to Norwegian customers at his store.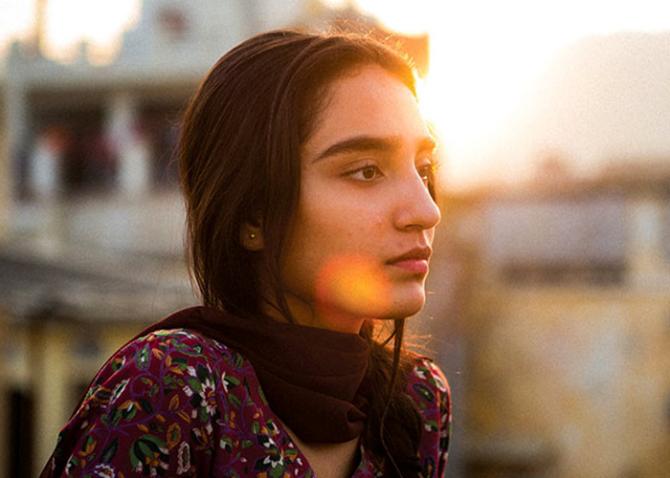 This father-daughter relationship is a crucial element of the film, as it moves between mutual affection, Mirza's rage at Nisha's bringing 'dishonour' to his family, her bewilderment when he abandons her in Pakistan and his exasperation at her refusal to mould herself into her expected role in their community.
Nearly half the film shows Nisha's experience in Pakistan.
Neither her aunt nor her uncle is sympathetic, but their talkative daughter and shy son are friendly.
Starved as she is for affection, her feelings for her gentle male cousin, played by Rohit Saraf, soon turn to love, leading to one of the film's most graphically searing scenes as the young couple is traumatised by local policemen.
The film's scenes set in Pakistan were all shot in India, mostly in Rajasthan. There are even a couple of saffron flags fluttering in the skyline in a wide shot, clearly an oversight.
'I always wanted to shoot in India,' Haq said in an interview at TIFF.
'I think the Indian film industry worked so good for me. It was very safe and there are so many similarities between India and Pakistan.' Mozhdah added, 'I made some fantastic friends there.'
Haq's script is unapologetic about the problems faced by young girls in her community.
'I am trying to bring to the table a problem that exists. It's really a common thing, this 'log kya kahenge (what will people say)', which happens in most South Asian families,' said Haq, who was born and raised in Norway.
But she also made it clear she was not trying to single out Pakistan or make it look bad, especially in the West.
'I really hope this will not be like, 'She's talking shit about Pakistanis.' I really have a heart for the parents. I see that they are struggling, but I also see they are doing wrong things.'
True to its central theme, the film ends with a father-daughter moment, their eye contact as moving as in any other scene between them.