16 years after The Warrior, Asif Kapadia and Irrfan Khan will team up once again for the cinematic adaptation of Mohsin Hamid's Moth Smoke.
Monali Sarkar reports.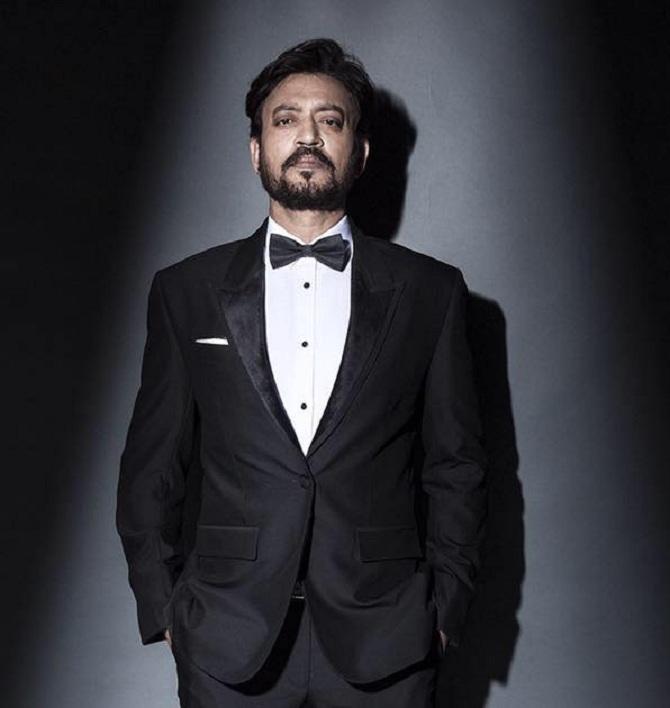 IMAGE: Irrfan Khan starred in Asif Kapadia's debut feature film, The Warrior.
Photograph: Kind courtesy @IrrfanOfficial/Facebook
When Asif Kapadia and Irrfan Khan first worked together, the debutant feature filmmaker from Britain and the little-known Indian actor made quite the splash.
The Warrior (2001) won two BAFTAs, including the Best British Film of the Year.
16 years on, Kapadia (now an Oscar, Grammy and multiple BAFTA-winning director) and Irrfan (now recognised as one of the world's finest actors) have announced their intention to team up once again.
Khan, Kapadia and Dina Dattani, who was executive producer on Bombay Velvet, have acquired the rights to ,strong>Pakistani author Mohsin Hamid's Moth Smoke.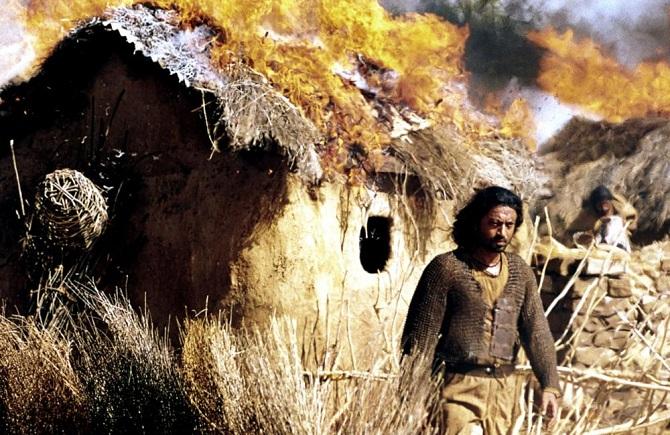 IMAGE: A scene from The Warrior.
Hamid's first novel told the story of Daru Shezad, who declined into an ill-advised affair, drugs and crime after being fired from his banking job in Lahore.
In reviewing it, The Guardian had written, 'The novel's acute depiction of young men and women trapped between two worlds has the ring of experience (Hamid, who grew up in Lahore and attended Princeton and Harvard law school, wrote it while working as a management consultant in New York). Moth Smoke lays bare the greed and insecurity of Pakistan's rich, and their devastating effect on their poorer neighbours.'
The novel established Hamid as a writer to watch out for not just in Pakistan, but globally.
IMAGE: Not just an Oscar, Asif Kapadia also won at the BAFTAs and the Grammys for Amy. Photograph: Danny Moloshok/Reuters
Khan, who will play Shehzad, told Variety, 'I have been eagerly waiting for something on which I could work with Asif again, and Moth Smoke excites both of us. We believe it can be set in contemporary times.'
'Kapadia will direct and co-write,' Variety revealed. 'Dattani will introduce the film to buyers in Cannes.'
'Given the ongoing political tension between India and Pakistan, it is not immediately clear where the film will be shot.'