'Much as I feel on top of the world after being a part of a special series like Jubilee, I would say my biggest achievement so far has been spreading happiness around.'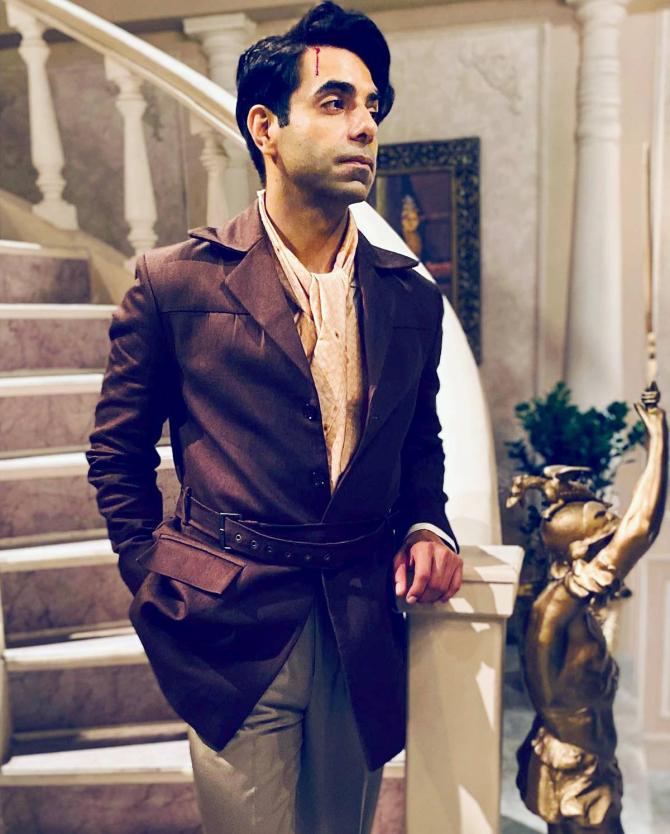 The Web series Jubilee has made Aparshakti Khurana, who plays Binod Das/Madan Kumar an actor to reckon with.
The actor is a star for real today which is why, when an interviewed scheduled for 2.30 pm starts almost an hour later, you are not unduly perturbed.
It's happened many times before.
What makes it different this time is that Aparshakti is profusely apologetic.
"Just two weeks ago, Vikram sir (Jubilee director Vikramaditya Motwane) was lauding me for my punctuality, and today, I'm ashamed that my punctuality went for a toss because I have a flight to catch and needed to pack," he explains to Rediff.com Senior Contributor Roshmila Bhattacharya, prompting the first query:
So, where are you off to in such a hurry?
I'm on my way to the airport to catch a flight to Mohali to watch the Kings XI Punjab take on the Lucknow Super Giants in an IPL cricket match.
I've put my Jubilee celebrations on hold to catch Shikhar Dhawan and Krunal Pandya in action at the I S Bindra stadium where I have played many matches myself.
Yes, you were a talented cricketer who even captained Haryana's Under-19 team before you became an actor. Had you still been playing, one might have seen you in an IPL match too rather than in Jubilee.
(Laughs) Cricket is me.
Acting and films have just become a part of my life.
I regret that I could not play a sport, any sport, for my country.
That's the only thing I want to change in my life.
Ever wanted to go back to cricket when you were struggling as an actor?
I wish I could have, but you can't just wake up one morning and decide, you want to be a sportsperson.
You can do it when you are 15, if you have the passion, the dedication and the determination to chase that goal.
But I was a failed sportsperson, and when another opportunity to make something of my life presented itself, I focused on acting and things began to change for the better.
I don't blame myself too much because at 15, you don't have the maturity of a 30 year old.
Then again, when I see how Virat (Kohli) paaji, Mahi bhai (Mahendra Singh Dhoni) or the Pandya brothers, Hardik and Krunal, stuck with the sport and persevered against all odds. I wish I had too.
For me, these guys are the real heroes. So when they perform, I should be there to bow down and applaud.
That's very modest, but Jubilee has been getting you rave reviews. That must be a high too?
Yes, it feels really special.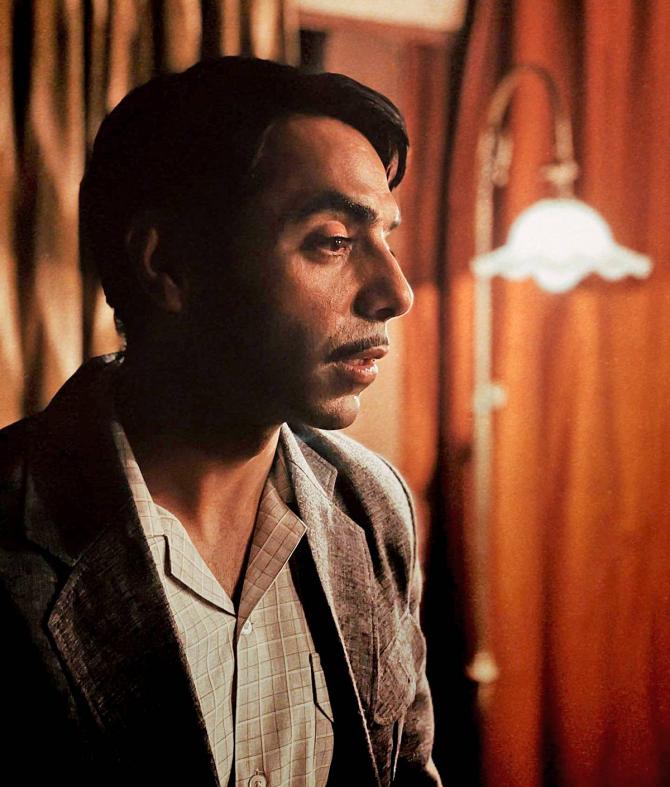 What has stayed with me is one of the early scenes from the series, the one of you are throwing the audition tapes into the fire, repeating the lines you have been hearing other actors speak.
(Laughs) That was also my audition scene and I must have got it right for Vikram sir to select me over so many other actors.
In fact, we started our all our workshops -- be it acting, reading or diction -- with this scene.
So, by the time we hit the floor, I must have read it at least 200 times.
Ah, that's how it came out so organically during the shoot.
Yes, the kind of prep Vikram sir believes in, and makes everyone go through, mattered most on this set.
Not only for me, but for every actor and technician associated with Jubilee.
It makes it easier for us to believe we belong to this world. The production team furnished all the right accessories and props, from the chairs and tables to the imposing, awe-inspiring gate of Roy Talkies.
As I passed through that gate, I understood what I had been reading for the past two months in a dabba-like office.
Yehi woh duniya hai.
When you get emotionally attached with it, the scenes flow naturally.
The day that set came down, all of us cried.
You have given many auditions. Which is the one you remember today?
I would say both Dangal and Jubilee.
One launched me, the other re-launched me.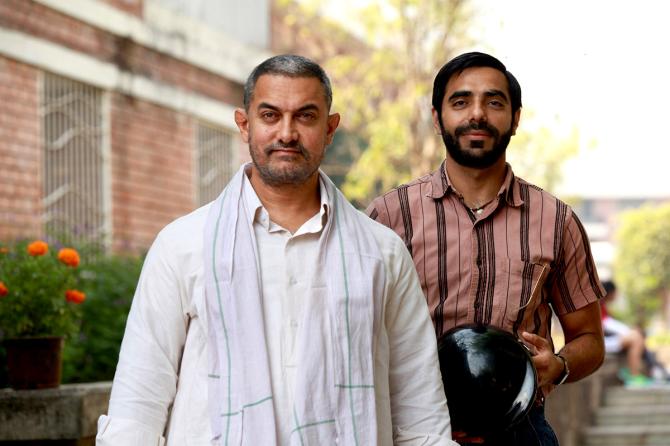 Tell us about Dangal.
That was a tough nut to crack.
It was that scene where Aamir Khan sir (playing wrestler-turned-coach Mahavir Singh Phogat) is packing his bags to go to Patiala and help his daughters, Geeta and Babita, make it big.
As his nephew, Omkar, I'm begging him to take me along, trying to convince him they need me, their good luck charm, there too.
'Tauji, mujhe saath le chalo. Main aap ka pair daba doonga, khana bana doonga, aap pe koi load na aane doonga... Commonwealth ka mamla na, chance nahin le sakte...'
Like with Jubilee, I was clueless about the script then, but still, I felt connected to that world.
There are so many actors in this city, and very talented ones too, anyone could have easily played these roles, but sometimes the energies have to match to feel the beat out of nowhere.
I'm getting goosebumps just talking about the scenes that changed my life.
What are the similarities, if any, between Dangal and Jubilee?
Well, these were the two sets that brought out the best in me, primarily because on them, everyone was treated equally.
I used to say Aamir sir spoilt his actors.
I'll say the same for Vikram sir today.
Both of them give everyone due respect, no matter what their status.
Ek Dangal thi, aur phir saalon baad Jubilee (Once there was Dangal, and then, years later a Jubilee) aayee where, be it a spot boy or a legendary actor like Aamir sir or Prosenjitda, everyone was treated in the same way.
That can only enhance your work.
It can be extremely upsetting when you are on a set where two actors are sitting apart, ek kahin kha raha hai aur doosra kahin aur (one is eating somewhere and the other somewhere else), yet, on camera, they are expected to embrace each other with warmth.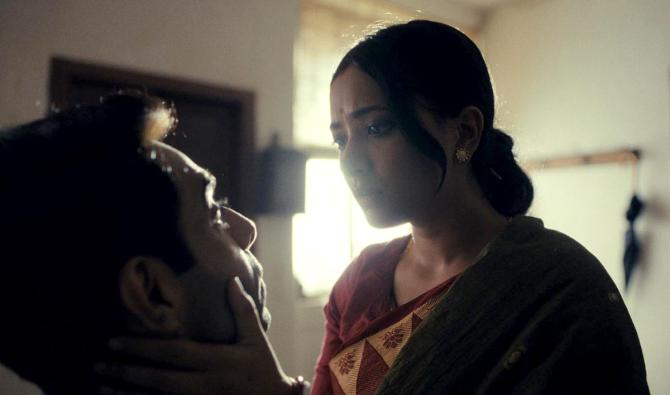 Jubilee's Binod Das/Madan Kumar is an intense, dark and conniving man, very different from the fun-loving, happy-go-lucky Aparshakti. How difficult was it shaking him off once you got back home from the shoot?
I don't bring my characters home.
I have never done that.
At home, I'm someone's son, someone's brother, someone's husband and someone's father.
It wouldn't be wrong if I were Binod/Madan with them because this character is not the most perfect human being.
Actually, for that matter, I've not even brought Omkar from Dangal, Bittu from Stree or Fahim from Pati Patni Aur Woh home with me.
The minute I get out of my vanity van after 'pack-up' and sit in my car, I'm back to being Aparshakti Khurana.
This also helps me do other things apart from acting, like singing or hosting shows.
Having said that, I don't disrespect the process if it works for another actor who would remain Binod/Madan six months before the shoot and six months after.
It is evident how much homework you had done for Jubilee. But there must be that one scene that you had not rehearsed but which came out spontaneously?
I think it was that happy banter between Roy babu (studio head Srikant Roy, played by Bengal's superstar Prosenjit Chatterjee) and me when we are trying to show the financiers how the songs will turn out.
I play the actress and Roy babu the actor as we dance to Udankhatola.
While we had rehearsed the other scenes a million times during the readings, this one we had just touched upon, so it was gratifying when after seeing it, so many people called to say how much they had loved it.
I think it also shows how much confidence Vikram sir had developed in us by then, after making me go through three rounds of auditions.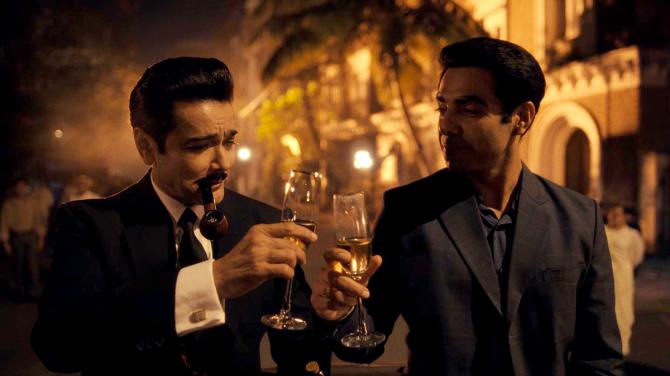 Three rounds of auditions?
(Laugh again) Yes, not just me, even the other actors auditioned multiple times.
And this, at a point in my career when I had stopped auditioning.
After doing a few good roles, film-makers have started coming to me with roles themselves, simply telling me they want us to collaborate and when they were planning to shoot.
But for Vikram sir, I'm ready to audition even six times!
The chemistry between Prosenjit and you comes across so strongly on screen...
Yes, there was a lot of give and take between us, not just on camera.
He's a legend in Bengal, after 40 years and 350-plus films.
For many among the current lot of actors, no matter how talented and hardworking, it's a benchmark we would perhaps never reach in our lifetime.
And Prosenjitda is still working!
Every morning, I would touch his feet on the set and seek his blessings.
Even after the shoot, I surprised him with a visit when I was in Kolkata for the promotions of my film, Dhokha: Round D Corner. The other day, he came to my Mumbai home for coffee.
Tell us one thing about Prosenjit that perhaps not even his most die-hard fan knows.
Despite being one of the fittest senior actors, he is a complete foodie.
Every evening, with chai, we would have pinni laddoos that mamma makes with atta, jaggery, ground makahans and goond.
I know Bengalis and Punjabis have a big sweet tooth, but usually they restrain themselves. In our case, we remain huge foodies.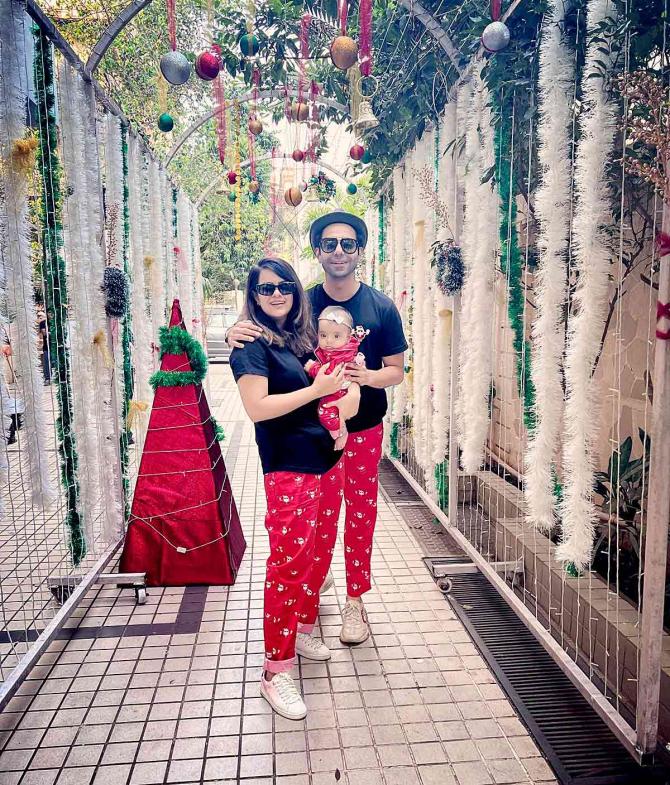 Your wife Aakriti, daughter Arzoie and brother Ayushmann are the most important people in your life.
(Cuts in) The most important person in my life is my mother.
Whatever my father, bhaiya and I have achieved is because God wanted my mother to have a comfortable life.
Your father, Acharya P Khurana, is a well-known astrologer. Did he ever predict Ayushmann Khurrana's and your success?
My father has never practiced astrology on himself or his family. Ethically, he is not allowed to.
But he has written 24-25 books on astrology, vastu shastra, tarot cards and other such sciences.
His first communication to his readers is that your karma is more significant than astrology.
Once, in the course of a discussion, we reached the conclusion that hard work not only outscores talent, but astrology as well.
Getting back to your question, by virtue of his profession, my father reads around 10 horoscopes every day, and they are usually those of failed people.
You only go to a jyotish to get your kundali read when you have failed, personally, professionally, socially, financially or medically.
Reading these horoscopes has made my father, with due respect to other parents, wiser and more mature because he can see where people have gone wrong.
This knowledge, without ever underlining it, he has inculcated in bhaiya's and my upbringing.
So I would credit Ayushbhaiya's and my achievements to the reality checks which have come to us through our parents.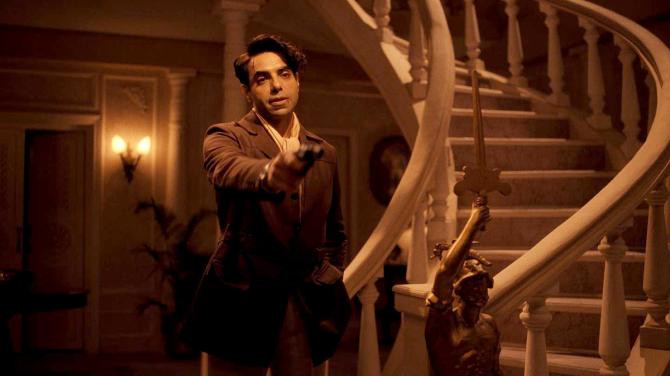 Would you say the success of Jubilee is your biggest achievement so far?
Much as I feel on top of the world after being a part of a special series like Jubilee, I would say my biggest achievement so far has been spreading happiness around.
Wherever I go, I try to bring a vibrant, positive energy.
I make people laugh, and that I consider an achievement in this era of mental stress and anxiety.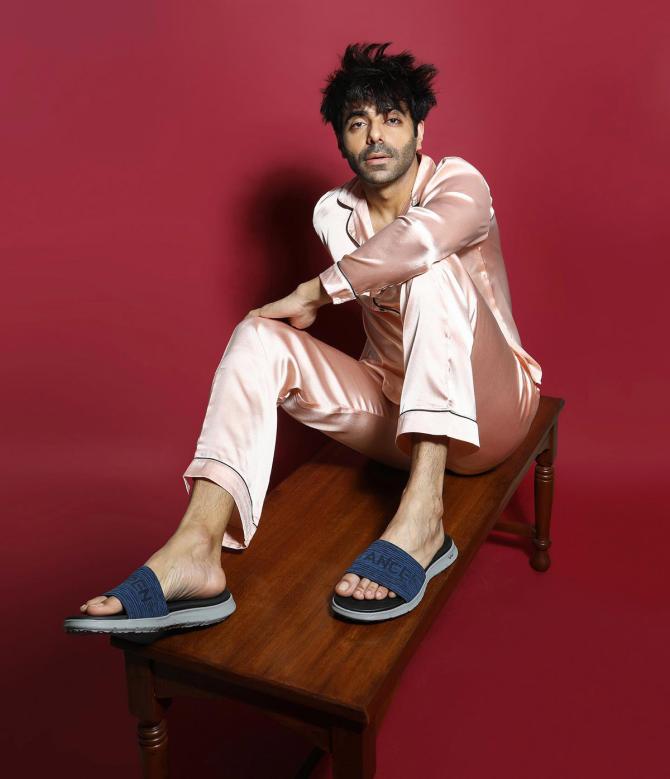 Your next music video takes you back into that retro world. Is this not wanting to let go of Jubilee?
Oh wow, that's the exact brief to my composer and lyricist.
I don't know if the sequel will happen, and even it does, when it will happen.
It took five years to make the original.
Stree 2 is getting made after five years.
Vikram sir is going to the busiest director after this show, all the actors are busy too, so we don't know when Jubilee 2 will shape up.
Of course, when it does, I'll be more than happy to jump on board. Till then, I want to revisit that world. Hence, this song.
What are the films/shows you are looking forward to?
Among the shows, Dahaad, because I have worked with Sonakshi (Sinha) and I know there's a beautiful actress in her, and a beautiful soul, that is yet to be captured on screen.
Among films, Kathal, because Sanya (Malhotra) is not just a friend, but also someone I admire as an actress. We started our journey together in Dangal.
What about your own?
There's Berlin, written and directed by Atul Sabharwal sir, the writer of Jubilee.
If Jubilee was set in the '40s and '50s, Berlin is set in the '90s. It's complete; I've just finished dubbing for the spy thriller.
Then there is a documentary titled Finding Ram. I've just shot for the poster.
I've travelled from Ayodhya to Sri Lanka, stopping at all the places Lord Ram did during his exile, talking to the villagers, to experts and historians to trace his beautiful journey.