Hrithik Roshan was just 32 when he played a grandfather-to-be in Krrish!
Actors are often accused of not embracing their age. But there are occasions when they have essayed a character much advanced in years.
Like a 28-year-old Anupam Kher made his debut as a senior citizen coping with his son's loss in Saaransh.
We are, of course, not talking about the occasions when they *pretend* to be elderly for the sake of a job (like Shammi Kapoor in Professor), accommodation (like Dev Anand in Paying Guest) or to fool a girl (like Aamir Khan in Andaz Apna Apna).
At 50, Aamir Khan played a 55-year-old wrestler of two daughters in Nitesh Tiwari's Dangal. That, incidentally, is the oldest character he has played till date.
Amitabh Bachchan, 75, plays a 102-year-old man in Umesh Shukla's 102 Not Out. The film has Rishi Kapoor, 65, playing his son.
Here's a look at actors playing characters much older than their actual age.
Amitabh Bachchan, 102 Not Out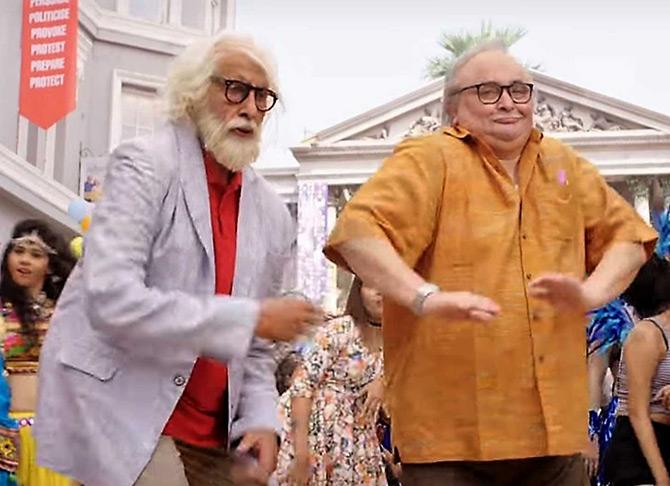 Mr Bachchan has played all sorts of characters in his long career.
When he was 67, he played a 12 year old with a rare disorder in Paa. His real life son Abhishek played his father.
Now, at 75, the actor plays a 102-year-old character in 102 Not Out, who wants to send his son to an old age home.
Hrithik Roshan, Krrish, Krrish 3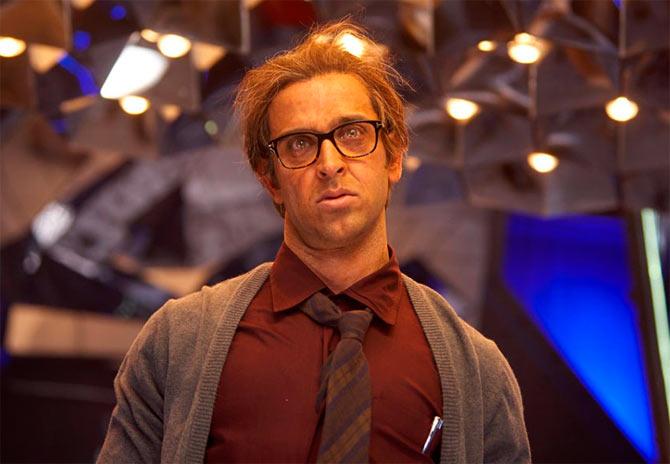 A 30-something Hrithik does a rather good job of slipping under the wrinkly skin of his child-like scientist who is rescued by his son (also played by him) in Krrish and invents an antidote to a deadly virus in Krrish 3.
Shah Rukh Khan, Veer Zaara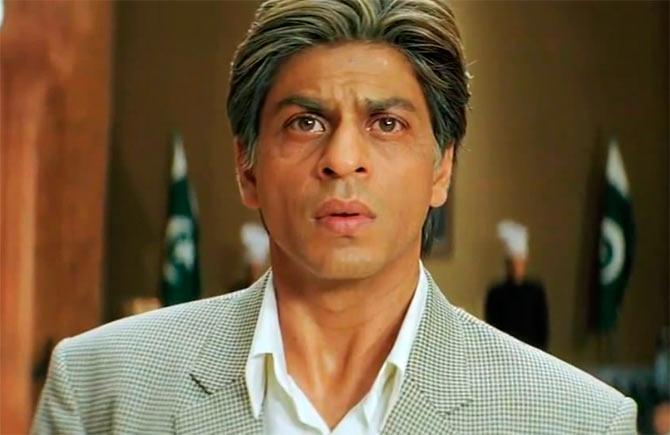 Just a year short of turning 40, Shah Rukh plays a middle-aged old-timer rotting inside a Pakistan prison until Rani Mukerji decides to fight his case in Yash Chopra's cross-border romance, Veer Zaara.
Abhishek Bachchan, Guru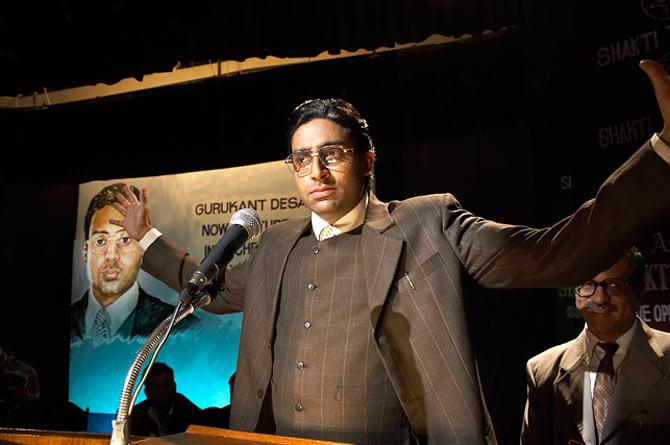 In the critically acclaimed Guru, Abhishek treads the growth of his character, modeled around Dhirubhai Ambani, as the rookie entrepreneur who dedicates his life to setting up a formidable business empire.
Abhishek was 31 at the time.
Kamal Haasan, Hindustani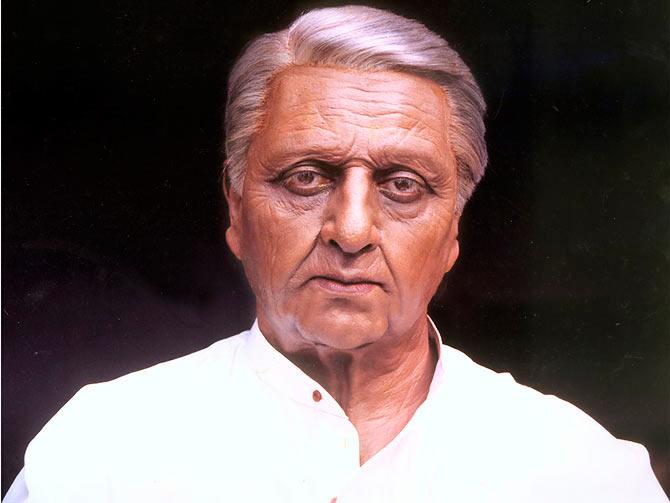 A great deal of expert prosthetic detailing all the way from Hollywood contributed to 40-year-old Kamal Haasan's stunning transformation into a 70-year-old self-appointed vigilante for Shankar's Indian, dubbed as Hindustani for the Hindi-speaking audience.
Sanjay Dutt, Sahibaan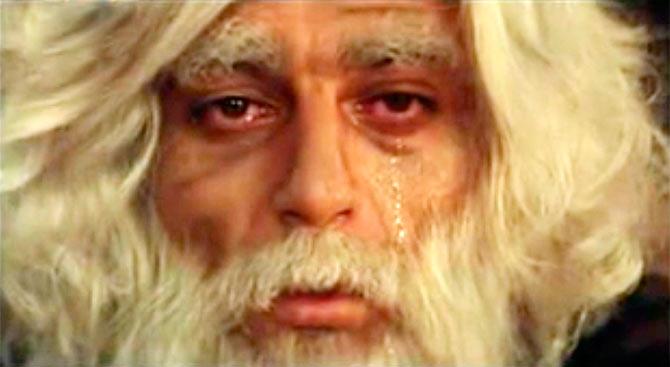 Playing aged isn't too easy when you are as hunky as Sanjay Dutt in his mid-30s.
The star is almost unidentifiable in all that silver facial hair portraying a regretful baba who has lived long enough to tell his sad tale.
Mithun Chakraborty, Ladaai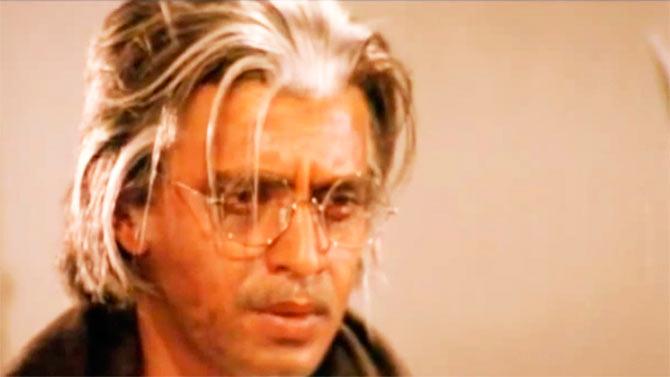 Mithun, 39 at that time, has a double role in the action drivel Ladaai.
One of him is a man sporting unkempt grey hair and beard to explain a life sentence punishment for a crime he did not commit.
Anil Kapoor, Eeshwar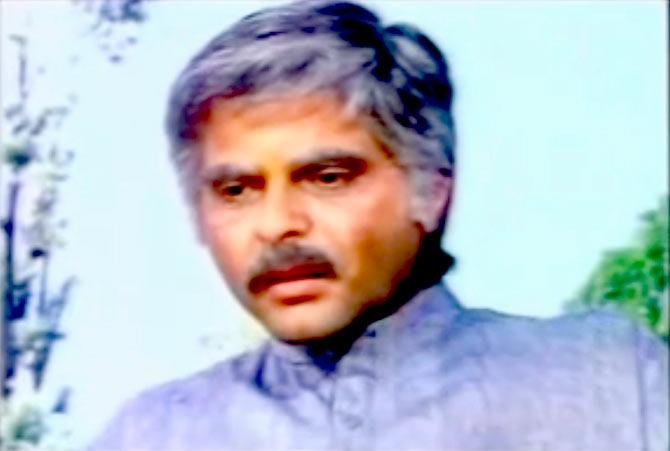 At 58, Anil Kapoor played a stylish old man in Dil Dhadkne Do.
At 33 too, he made people sit up and take notice for his tour de force, Eeshwar, where he ages from 20 to 70.
Rajesh Khanna, Aap Ki Kasam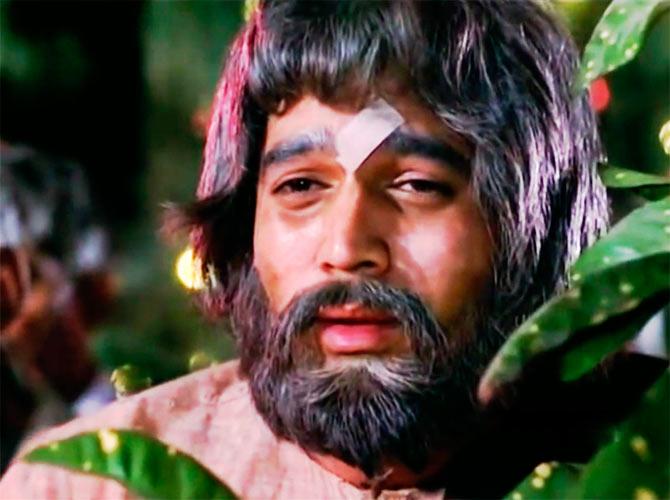 Even though we see a 32-year-old Rajesh Khanna in his heart-throb avatar for most part of Aap Ki Kasam, his remorseful character declines into an old haggardly beggar too embarrassed to bless his daughter on her wedding day.
Sanjeev Kumar, Sholay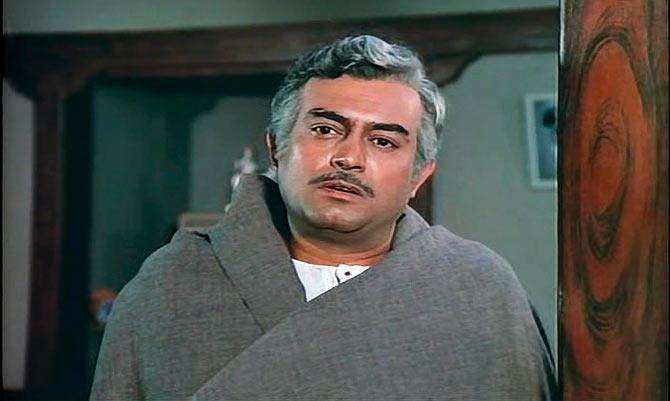 Parichay, Trishul, Aandhi or Sholay, Sanjeev Kumar famously played many an iconic character much older than him in age.
Yet so committed was his artistry, nobody could ever tell.
Raaj Kumar, Laal Patthar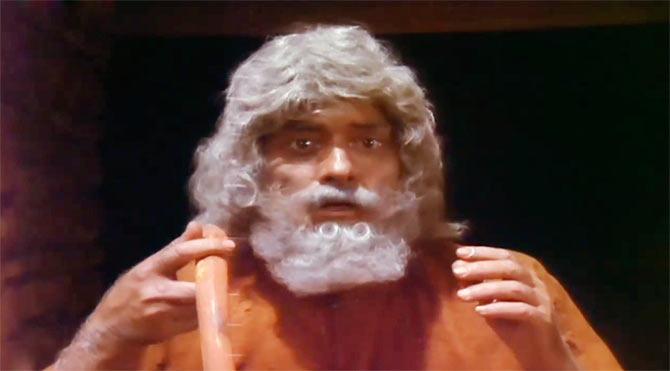 Only in his late 40s Raaj Kumar portrayed a doddering, close to a century, old man in the opening and closing sequences of the exquisite romantic drama, Lal Patthar.
Any day, we prefer the veteran's age-appropriate candour in Saudagar to it.
Jeetendra, Mere Huzoor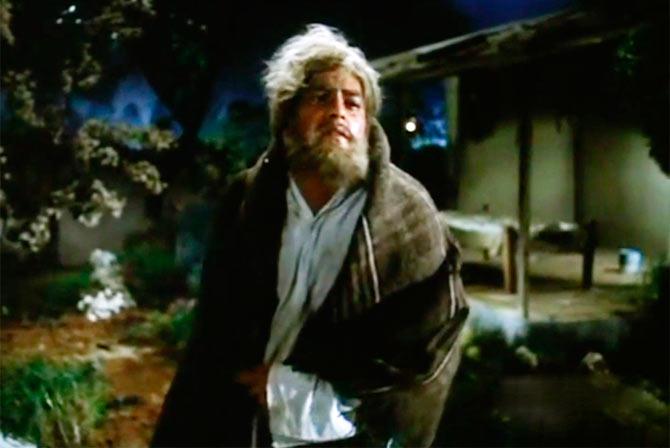 In Mere Huzoor, Jeetendra is reduced to the fate of a pitiable oldie responsible for his sorry state.
What is impressive is he was actually just 26 years old in that picture.