The Family salutes the Legend.
The Master Deenanath Mangeshkar Smruti Pratishthan Awards were held at the Shri Shanmukhananda Hall, Sion, north central Mumbai.
Several artistes were honoured on the occasion of Master Deenanath's 76th death anniversary.
Master Deenanath was, of course, the father of the legendary Mangeshkar sisters who have delighted hundreds of millions of people worldwide with their musical magic.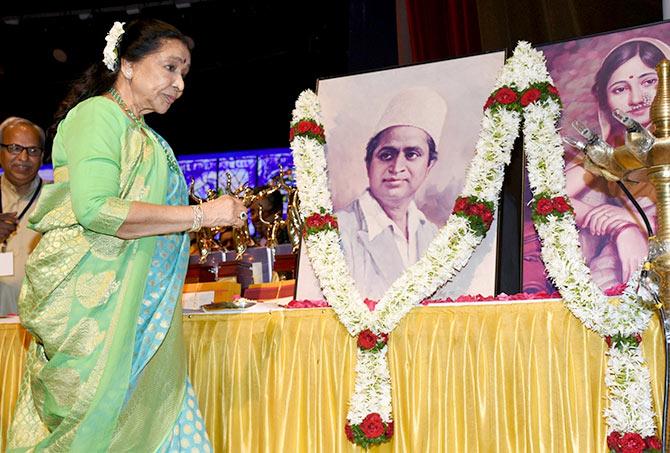 Asha Bhosle lights the lamp. The legend was awarded the Master Deenanath Mangeshkar Lifetime Award.
Her eldest sister Lata Mangeshkar -- Ashatai's 'Didi' -- was, unfortunately, not present on the occasion.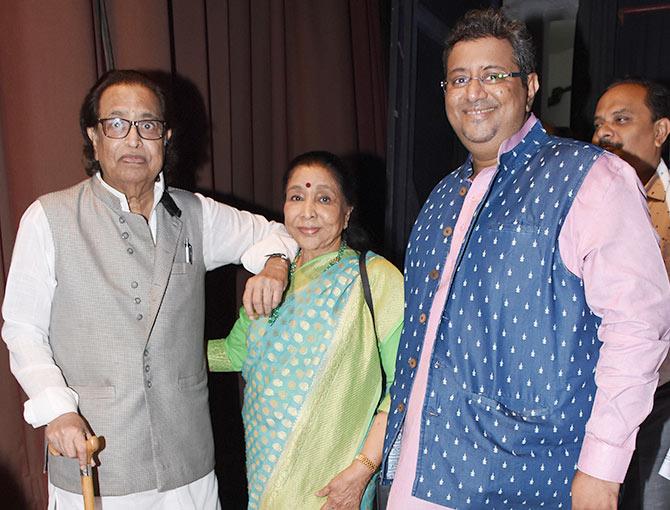 Hridaynath Mangeshkar, Master Deenanath's youngest child and only son, with his sister Ashatai and his son Adinath Mangeshkar.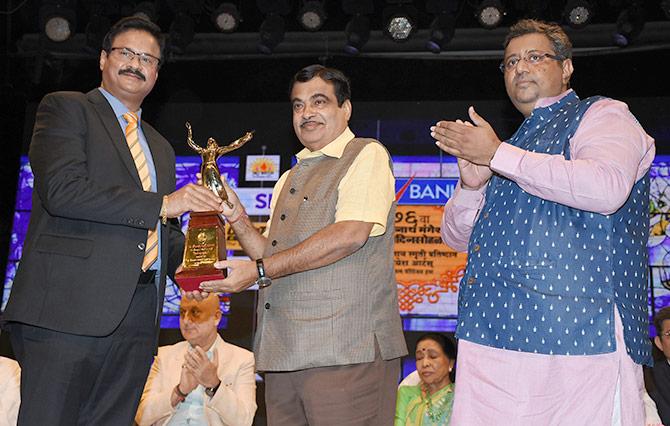 Dhananjay Datar was presented the award for social entrepreneurship by Union Minister Nitin Gadkari.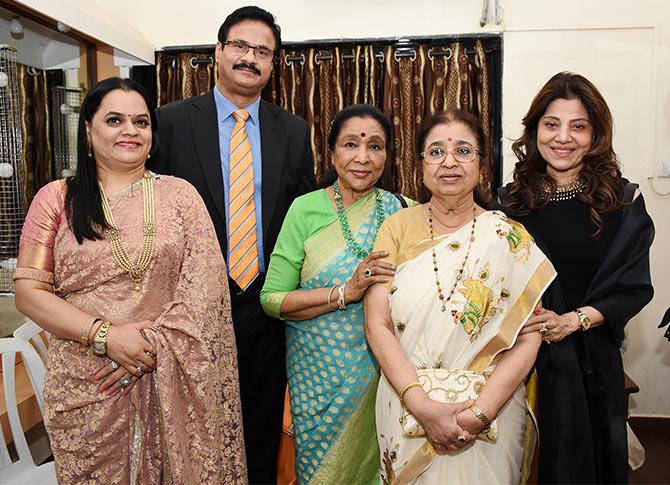 Vandana Datar, Dhananjay Datar, Asha Bhosle, Usha Mangeshkar and Sapna Mukherjee.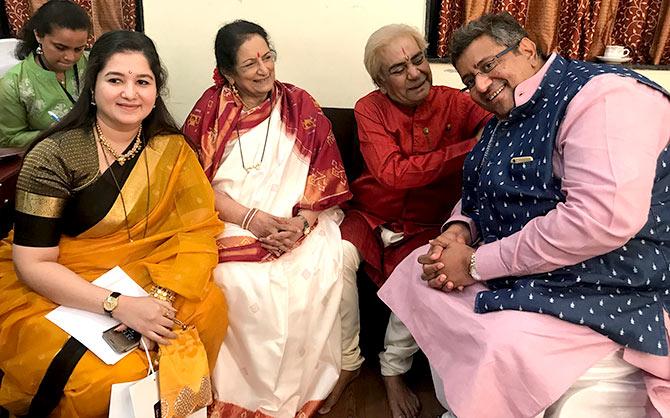 Krishna Mangeshkar, Adinath's wife, her mother-in-law Bharati Mangeshkar, Pandit Birju Maharaj -- the legendary Kathak dancer -- and Adinath Mangeshkar.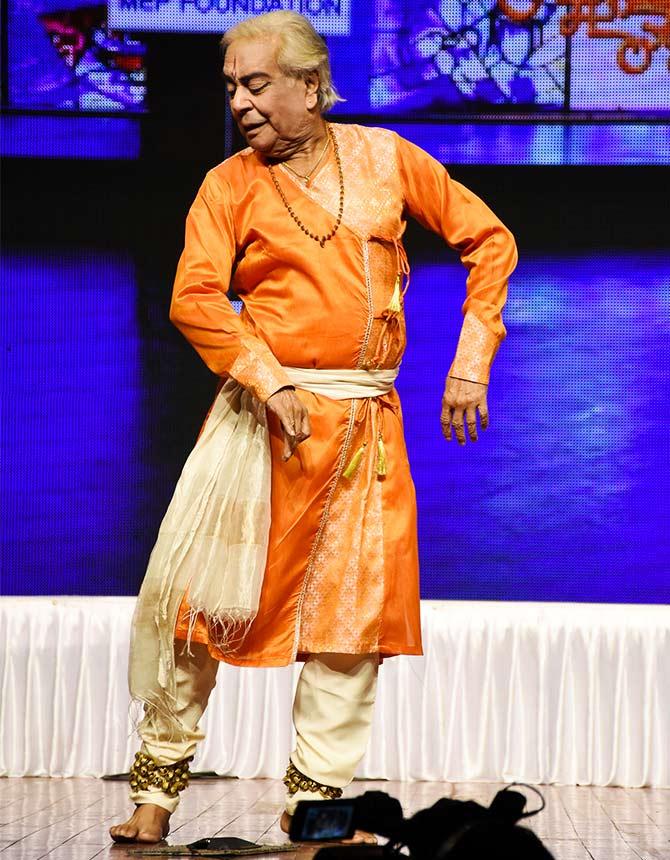 Pandit Birju Maharaj's mesmerising performance.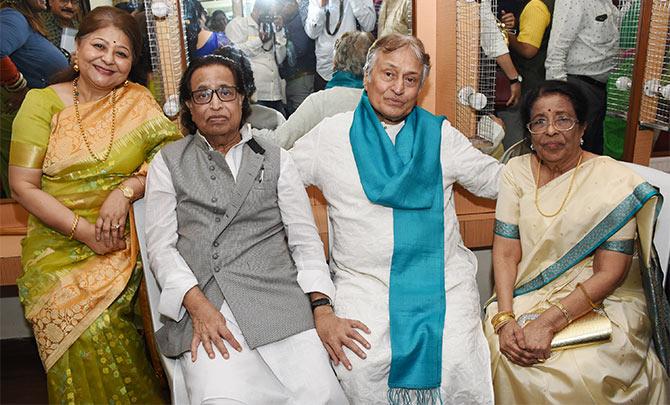 Ustad Amjad Ali Khan with his wife Subhalakshmi, Hridyanath Mangeshkar and Meena Mangeshkar.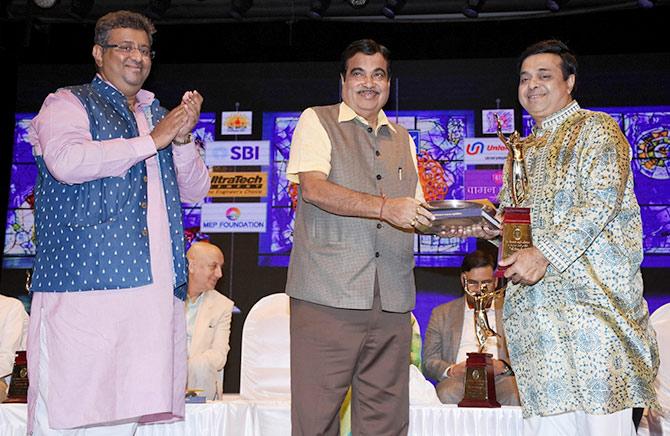 Shekhar Sen was awarded for his contribution to theatre.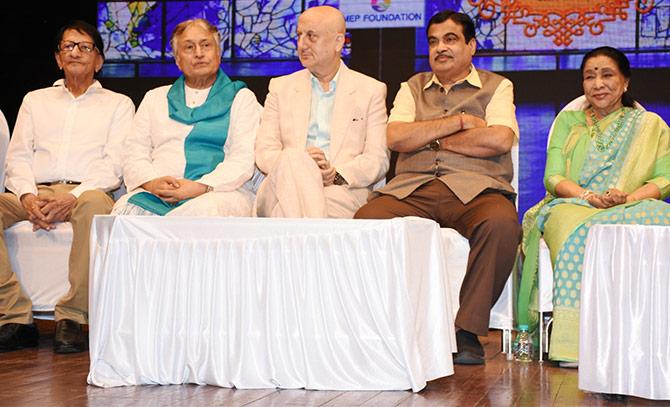 Lyricist Yogesh Gaur, Ustad Amjad Ali Khan, Anupam Kher, Nitin Gadkari and Ashatai.
Anupam Kher was presented the Master Deenanath Mangeshkar Special Award.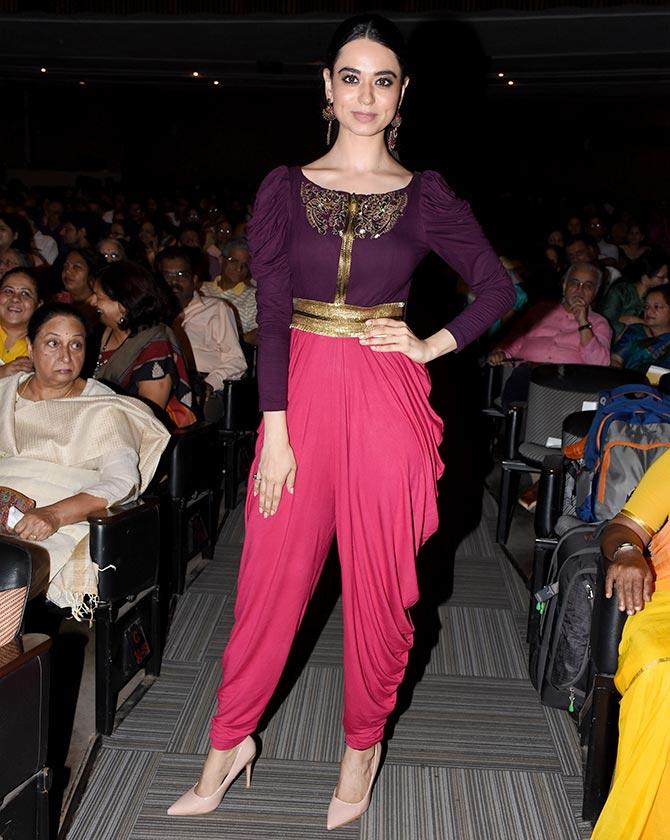 Anupam's Ranchi Diaries co-actor Soundarya Sharma.
Photographs: Pradeep Bandekar