'He had his own style, his own rhythm in the songs that he danced to on screen and in the way he led his life.'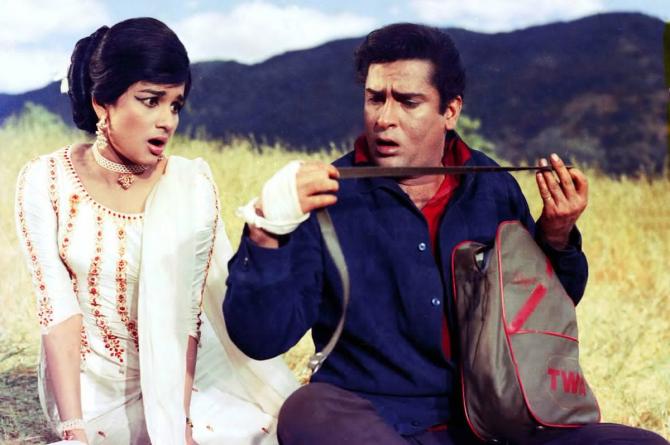 In her hey day, Asha Parekh worked with all the top actors of the era.
"But Shammi Kapoor was my favourite," she reveals to Subhash K Jha.
"He was everybody's favourite. When he came into a project, he brought a universe of creativity and not just as an actor.
"Shammichacha, that's what I called him from day one, was not only an actor, he was also a terrific film-maker and musician. Like his elder brother Raj Kapoorsaab. Shammichacha had a very keen ear for music. A lot of the music we heard in his films were his tunes," she adds.
Ashaji began her career as leading lady with Shammi Kapoor in Dil Dekhe Dekho in 1959.
Apparently, Shammi wanted Waheeda Rehman to co-star with him in the film.
"I have no idea about this," Ashaji says.
"Waheeda is a very close friend but we have never discussed this. We don't talk cinema when we meet."
"Dil Dekhe Dekho was special. It was my first film as a leading lady. I had earlier done films as a child. It was also the film that gave Shammichacha his new image as the Rebel Star, the Indian Elvis Presley," she says.
"People just went crazy over him. They also liked our pairing. We went on to do Teesri Manzil, which was one of the biggest hits of both Shammichacha and my career," recalls Ashaji.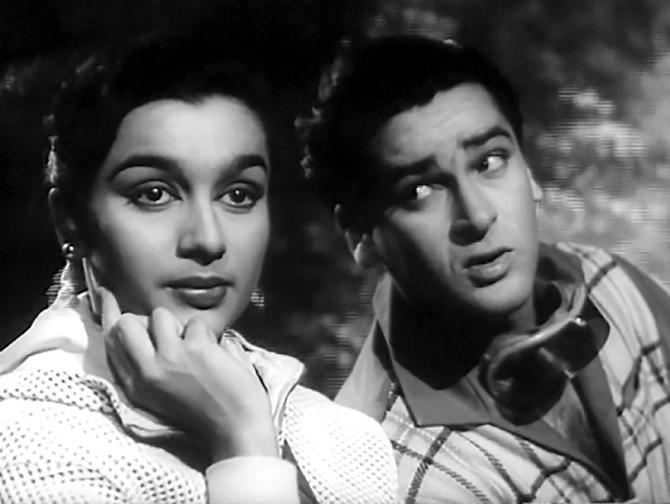 Teesri Manzil was to star Dev Anand, not Shammi Kapoor, but Producer Nasir Hussain had had a tiff with the former.
"I think Shammichacha wanted Shankar-Jaikishan to do the music," Asha recalls.
"Nasirsaab was keen to give R D Burman a chance. Shammichacha heard RD's songs and readily agreed. Our songs in Teesri Manzil like O Mere Sona Re, O Haseena Zulfon Wali and Aaja Aaja are hummed to this day."
"The solo Tumne Mujhe Dekha Hoke Meherbaan by Rafisaab was very special. It was filmed after shooting was stopped when Shammichacha's wife Geeta Bali suddenly passed away. We resumed with this subdued song. I remember we were all moist-eyed while shooting it."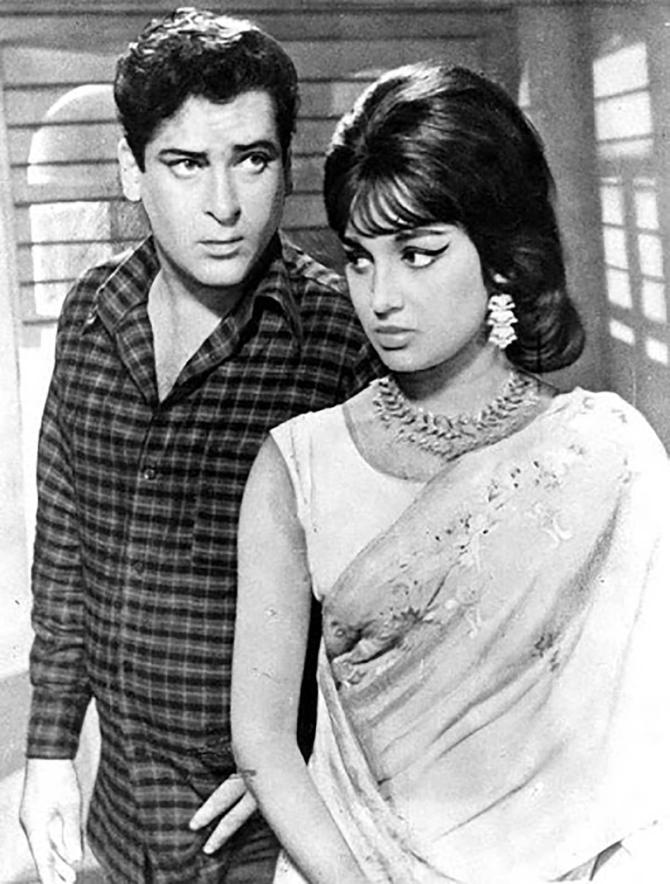 Ashaji recalls a third film with Shammi very fondly.
"Pagla Kahin Ka, directed by Shakti Samanta, is a favourite of mine. Shammichacha played a man who has a nervous breakdown after his girlfriend ditches him. I played the doctor who heals him. We had an amazing song, Tum Mujhe Yun Bhula Na Paoge."
"Indeed, it's impossible to forget what Shammichacha meant to Hindi cinema. He had his own style, his own rhythm in the songs that he danced to on screen and in the way he led his life."