Filmi folk celebrated Friendship Day by sharing pictures and thoughts with their besties.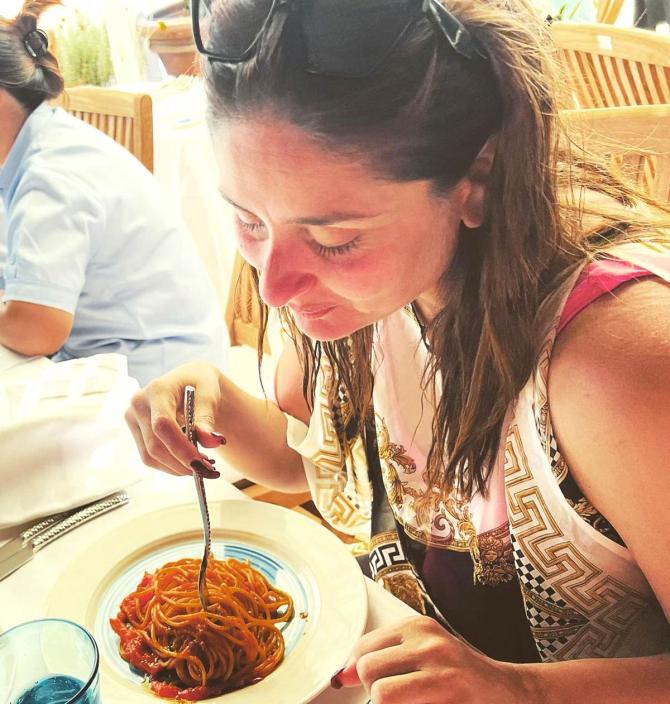 'Happy Friendship Day my love... You truly know how to make me feel the happiest with each bite... Spaghetti Girl foreva #Any spaghetti girls out there? You know what I feel?' reveals Kareena Kapoor.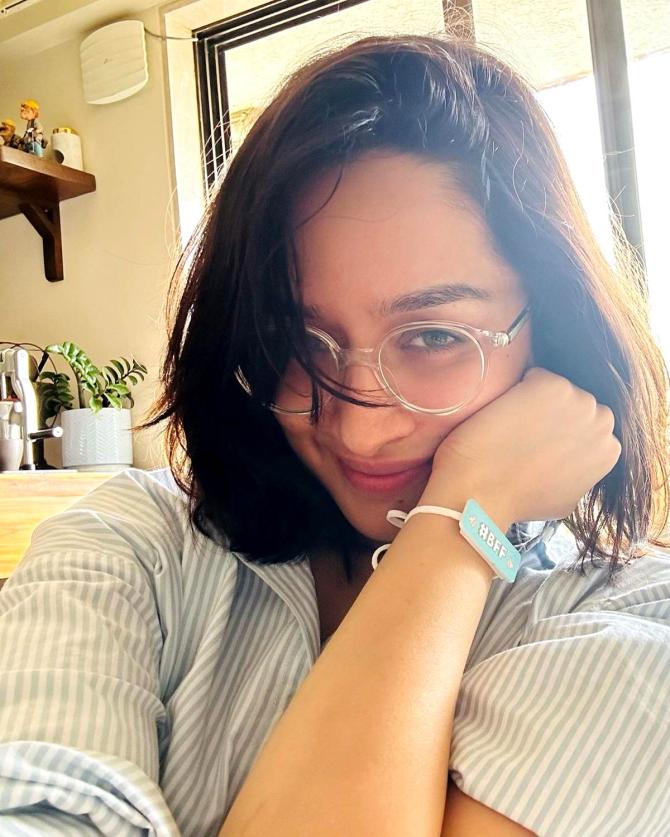 Shraddha Kapoor shows off her friendship band and gets witty: 'Aaj sacche dost udhaari maaf karenge???'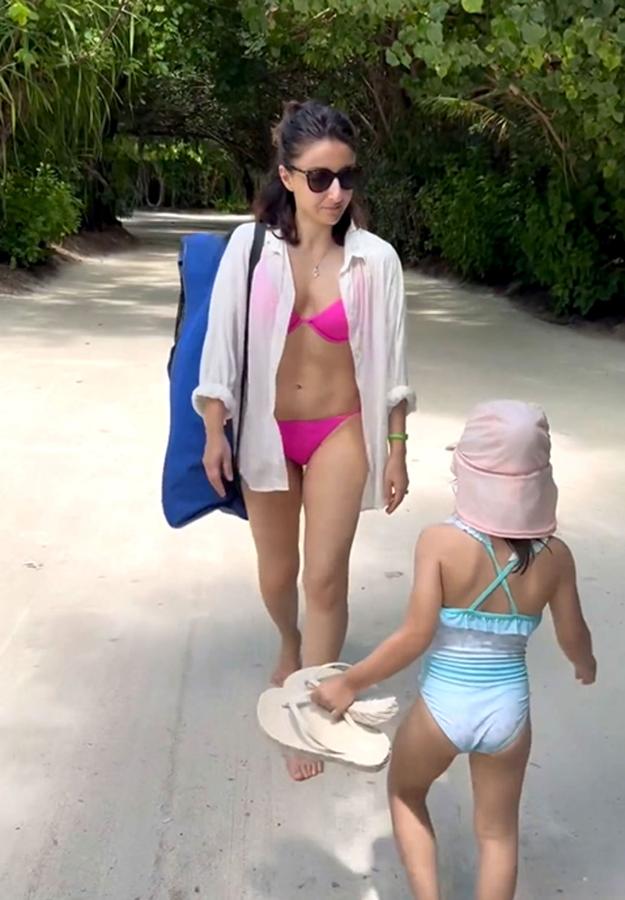 Soha Ali Khan's day out with her BFF: Daughter Innaya.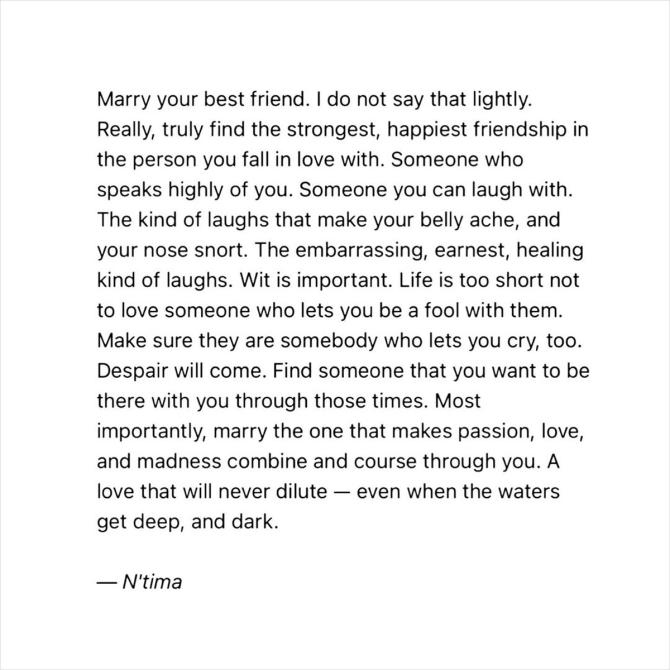 Deepika Padukone shares a beautiful message for husband Ranveer Singh. He replied with emojies of an evil eye, a heart and an infinity symbol.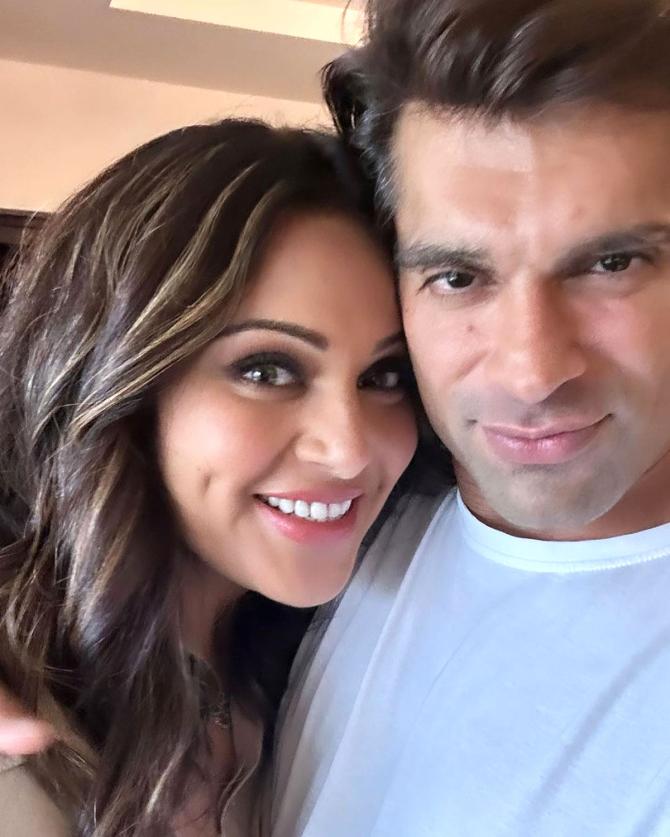 Bipasha Basu, shares a picture with husband Karan Singh Grover and writes, 'Best friends for life -- Husband & Wife.'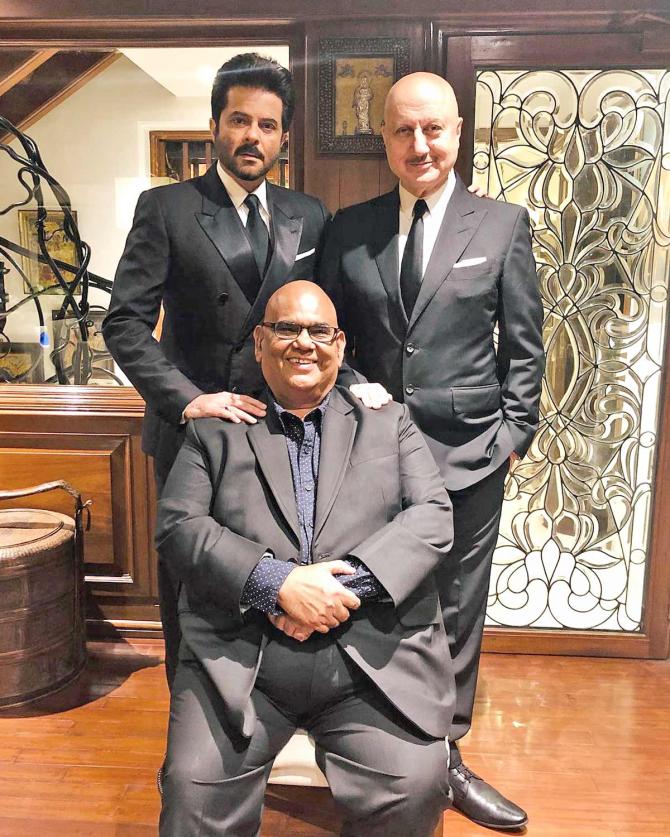 Anupam Kher misses Satish Kaushik even more on Friendship Day, and shares a picture of the three best friends, including Anil Kapoor.
'Happy Friendship Day! Missing Satish a little extra today!' sighs Anupam.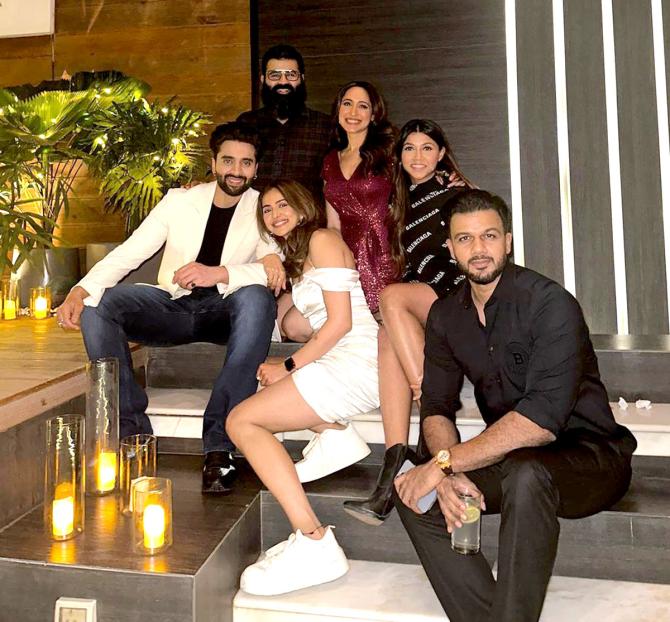 Rakul Singh shares a picture with her bestie and boyfriend Jaccky Bhagnani and writes, 'True friends are never apart .. maybe in distance but never in heart !! happy friendship day to all you people !! #lovemytribe.'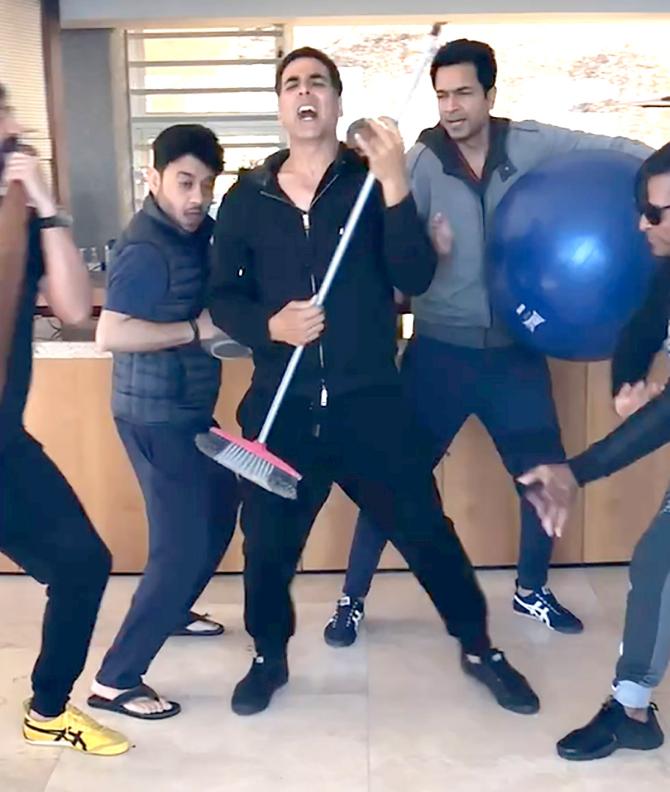 Akshay Kumar shares a video, where he's seen singing Kya Hua Tera Wada from the film Hum Kisise Kum Nahi and he captions it: 'दोस्तों के साथ मस्ती करने का कोई मुक़ाबला नहीं... No matter what age or stage, my friends bring out the inner child in me :) May God bless everyone with the joy of friendship.'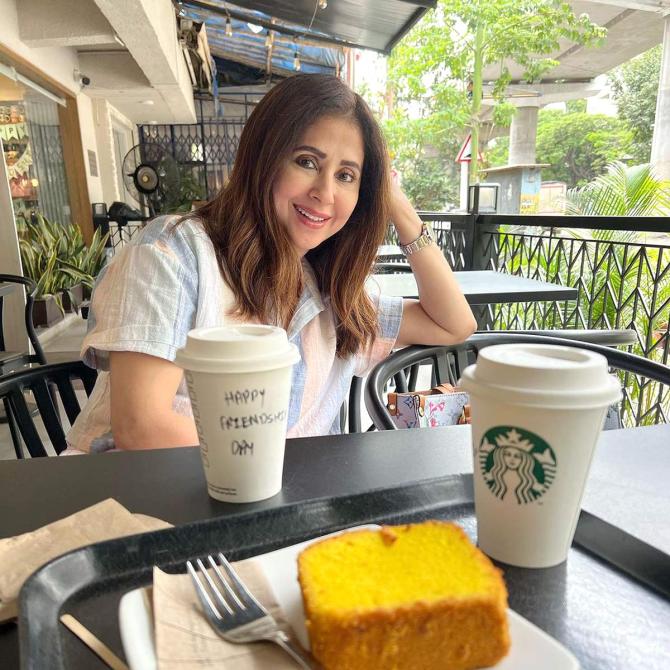 Urmila Matondkar enjoys a special treat on Friendship Day.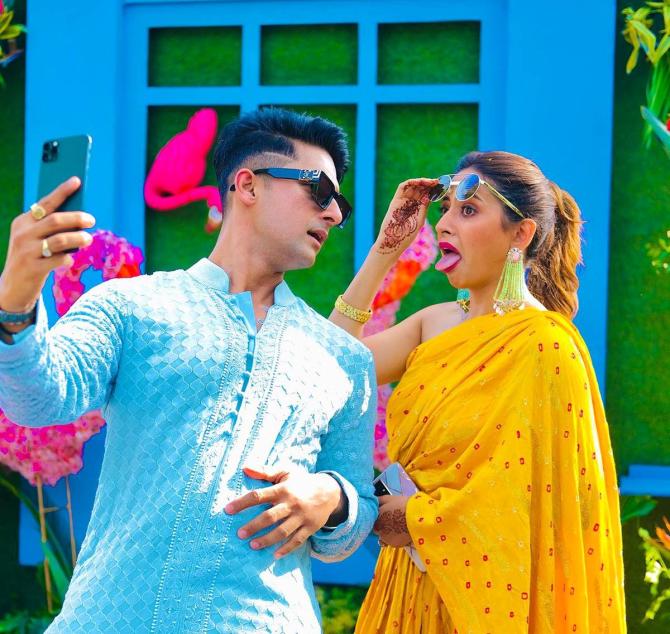 Sargun Mehta and Ravi Dubey get goofy.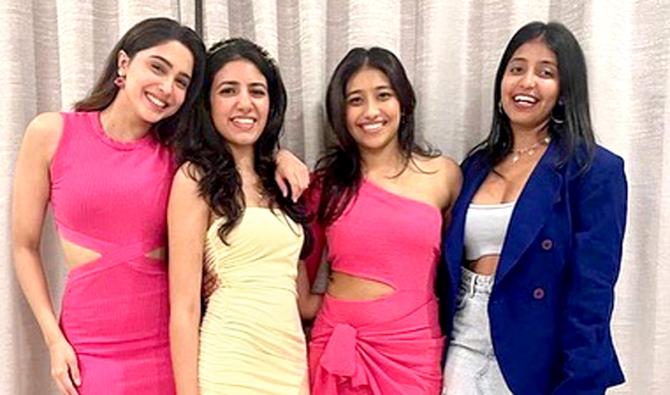 Sharvari spends the day with childhood friends and writes, 'My Best Girls! From the age of five to forever I loooooove y'all so much!'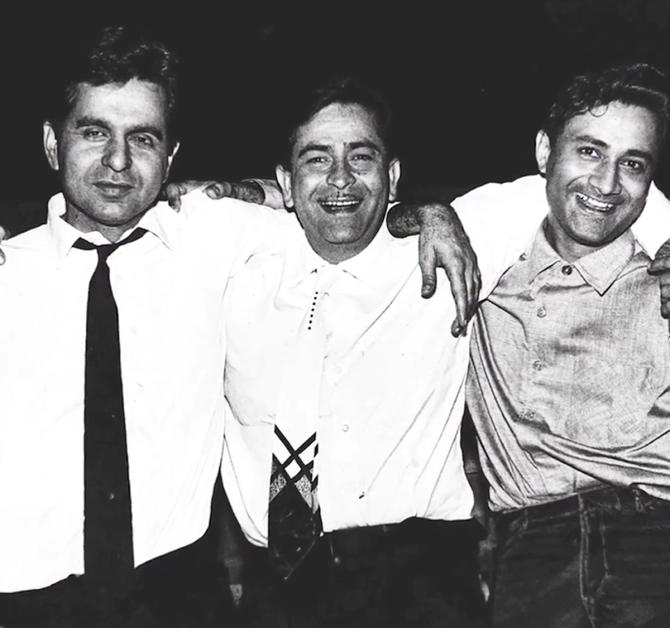 Saira Babu shares a video of Dilip Kumar with Ashok Kumar, Raj Kapoor, Dev Anand, Dharmendra, Sunil Dutt, Yash Chopra, Amitabh Bachchan, and Subhash Ghai and writes, 'Friends were the light of Sahib's life. At a glance one may witness Sahib, a legend on his own, surrounded by the legends of the time.
'However, beneath this stardom persona, lived and breathed, stories of time tested friendships, camaraderie, jest, laughter, a carefree abandon and moments of boyish nonchalance.
'This video reveals a little of those joyful days, where time has frozen a few moments for fond remembrance.
'For Sahib and his mates, friendship was not something rooted in give and take, neither was it coloured with expectations.
'It was a matter of heart, and heart alone, as it should be. In the coming days I shall endeavour to share, stories from Sahib's life that bear testimony to the bond he shared with only a few.'