The New Year brings with it a new slate of movie announcements. The stars update us: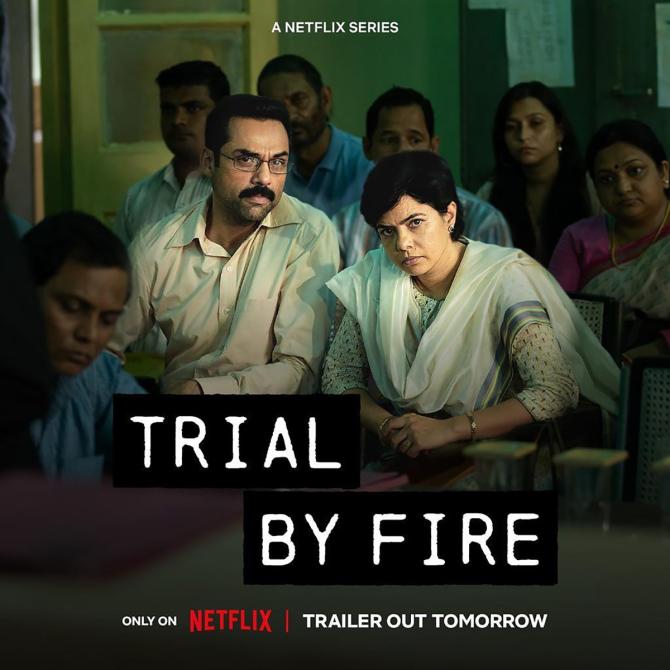 Abhay Deol and Rajshri Deshpande get together in a mini Web series called Trial By Fire, inspired by the bestseller book of the same name by Neelam and Shekhar Krishnamoorthy.
Trial By Fire tells the story of the horrific fire tragedy at Delhi's Uphaar cinema in 1997; it was one of the greatest fire-caused disasters in India and claimed 59 lives; 103 were injured as people tried to rush out of the theatre towards safety.
Over 25 years later, the victims' families believe the justice system has failed them.
Rajshi and Abhay play Neelam and Shekhar Krishnamoorthy, who lost both their children in the fire.
'Possibly the hardest role I've ever had to portray. I've done true stories before but this one has to be the most tragic,' Abhay writes.
'A fire that left a trail of tragedies in its wake. Tragedies Neelam and Shekhar Krishnamoorthy had to deal with over the two plus decades. Follow their journey in #TrialByFire, trailer out tomorrow only on @netflix_in.'
Rajshri adds, 'As an actor, I'm always looking for roles that challenge me, inspire me, move me. Getting to play Neelam was all of that. And a lot more.
'I never realised when Neelam's life became more than a text book. It became my North Star. Her trials and tribulations didn't put her down. In fact, they made her stronger.
'She and Shekhar woke up every day to step out and continue the fight. For years.
'As an actor, that kind of determination not only enriches you as an actor, but inspires you on a very personal level.
'All i have is immense gratitude for getting a chance to play this fighter woman. This role taught me a lot about life and the way to live it right. If that is not overwhelming, I don't know what is.
'Salute to #neelamkrishnamoorthy #shekharkrishnamoorthy and all the #AVUT team.'
The series also stars Rajesh Tailang, Ashish Vidyarthi, Anupam Kher, Ratna Pathak Shah, Shilpa Shukla and Shardul Bharadwaj.
It will stream on Netflix from January 13.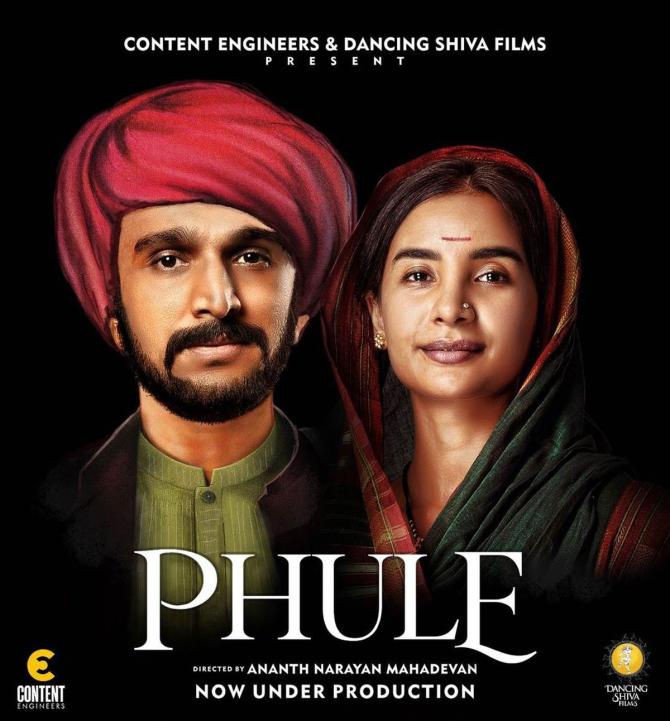 Patralekhaa and Pratik Gandhi will play Savitribai and Jyotiba Phule in the film, Phule.
To commemorate Savitribai Phule's birth anniversary on January 3, Director Ananth Mahadevan launched the poster of the film which is still at the pre-production stage.
Patralekhaa writes, 'आज का दिन हर भारतीय के लिए ऐतिहासिक है! क्योंकि आज #प्रथममहिला क्रान्तिज्योति सावित्रीबाई फुले जी का जन्मदिन है! उनके विचार आज भी हम सबको प्रेरणा देते हैं। It's my honor to play the legendary #SavitribaiPhule in the upcoming biopic #Phule directed by Ananth Mahadevan, Produced by Dancing Shiva Films and Content Engineers. Jai Hind!'
Pratik quotes Savitribai Phule, "एक सशक्त शिक्षित स्त्री सभ्य समाज का निर्माण कर सकती है, इसलिए तुम्हारा भी शिक्षा का अधिकार होना चाहिए। कब तक तुम गुलामी की बेड़ियों में जकड़ी रहोगी?"
He then says, 'देश की पहली महिला टीचर सावित्री बाई फुले की जयंती पर उनको कोटि कोटि नमन'
He further adds, 'I feel honoured to be playing Jyotiba Phule in our upcoming film #Phule along with @patralekhaa as #savitribaiphule'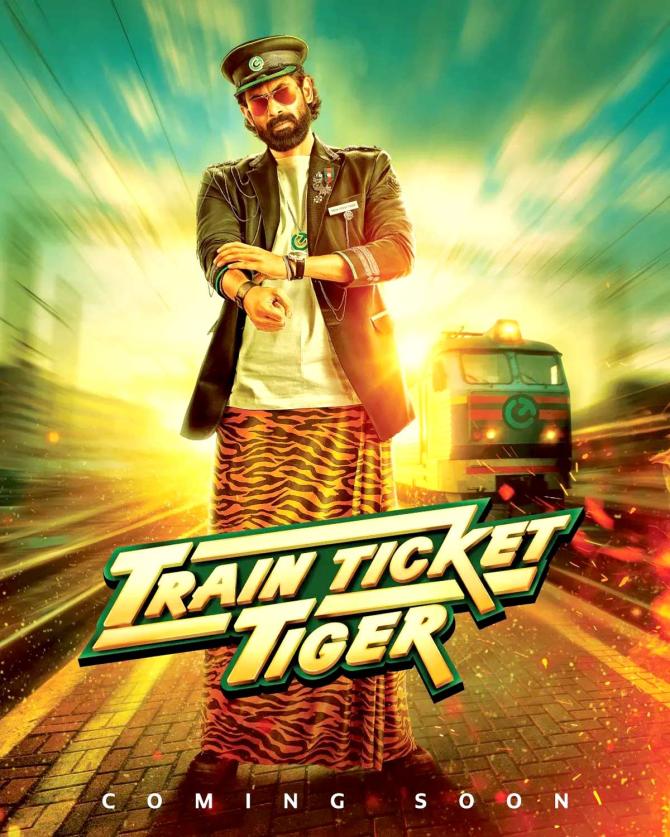 Rana Daggubati, who was last seen in Virata Parvam, shares the poster of his next film, titled Train Ticket Tiger.
He says, 'Premiering on your screens tomorrow!' but leaves out any more details.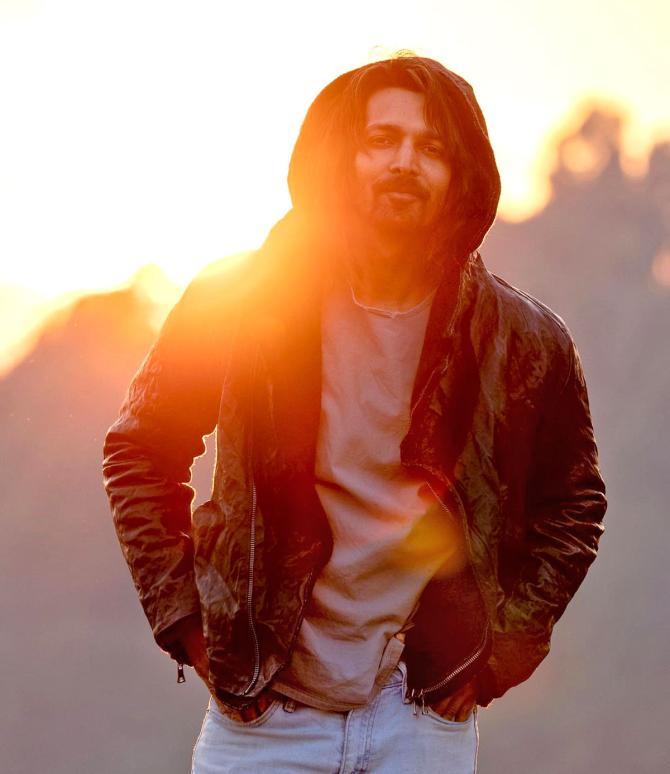 After showing off his romantic side in the Netflix original movie Tara Vs Bilal, Harshvardhan Rane moves on to his next film -- Bejoy Nambiar's Hindi-Tamil bilingual film, Dange.
The actor, who welcomed the New Year in Himachal Pradesh, writes, 'Happy new year to all of you, thank you for giving love to #TaraVsBilal on #Netflix ...from Himachal.
'Now heading towards Mumbai to shoot for @bejoynambiar sirs #DANGEY from 4th Jan, ...Himachal to Mumbai in the campervan, first 3 days of 2023 on the road, inside my home (on wheels)'
Harshvardhan Rane and Ehan Bhat of 99 Songs fame will play the leads in Hindi while Arjun Das and Kalidas Jayaram will star in the Tamil version.
Dange is a two-hero college drama.