'I had never in my wildest dreams imagined that this could happen to me.'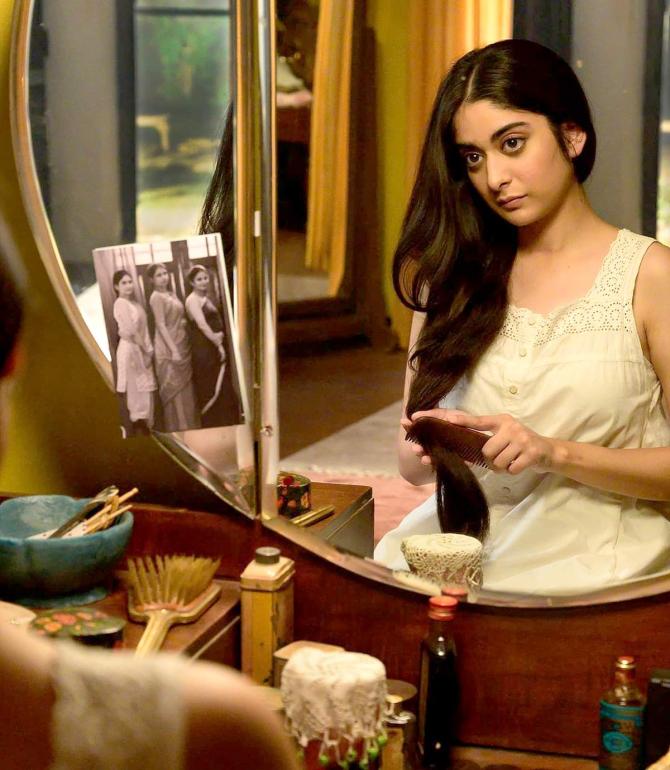 Tanya Maniktala makes her debut as the leading lady of Mira Nair's Web series A Suitable Boy, which begins streaming on Netflix on Friday, October 23.
So what exactly is her Lata all about?
"Lata's charm lies in her self-confidence. With her rawness and the fresh perspective that she brings to the table, it's almost impossible for anybody to not fall in love with her," she tells Subhash K Jha.
What was it about Vikram Seth's A Suitable Boy that attracted you?
Everything! From the charm of the period to the appeal of the characters, all of it just drew me in towards the adaptation, and then obviously the opportunity of working with the legend, Mira Nair.
Her passion and love for the stories that she narrates definitely translates on screen and is apparent in her work.
The allure to be a part of that story and portray this immensely intricate and layered character on screen!
There was no second thought.
I started reading the book when I began my auditioning process.
Lata is the pivotal character. What, according to you, makes Lata attractive to her three suitors?
Lata's charm lies in her self-confidence.
With her rawness and the fresh perspective that she brings to the table, it's almost impossible for anybody to not fall in love with her.
She has this excitement to experience life and the poise and elegance with which she carries herself, without consciously trying for it.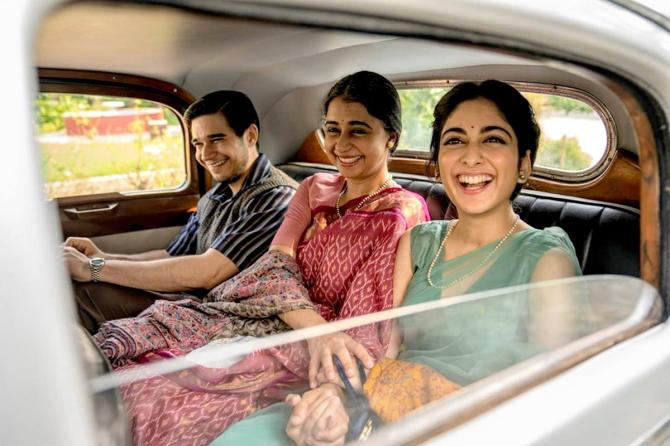 What attracts the three eligible suitors to Lata?
Lata's mind, intelligence and the passion that she embodies -- she is like a spark that draws her suitors in.
Her old-world charm, her curiosity and the ease with which she is completely and authentically herself, I think all of it gives you an understanding of who Lata really is.
That's why I don't think Lata went with the safest choice, but with whom she could grow with.
I wonder why she chose whom she did.
Lata has a strong sense of self and her relationship with the three suitors gave her an insight into what she truly wanted.
She valued that sense of self and with the suitor that she ultimately goes with, she sees that even he would identify with it. They would always balance and ground each other.
Both had experienced the feeling of being in love in the past and also the heartbreak that came with it.
I feel that definitely brought Lata closer to him, the understanding that he wasn't really different from her and that he would understand what she's been through.
He brought a calmness to their relationship that Lata felt was missing with the other two suitors.
The possibility of potentially falling in love and growing together was more valuable to her than anything else.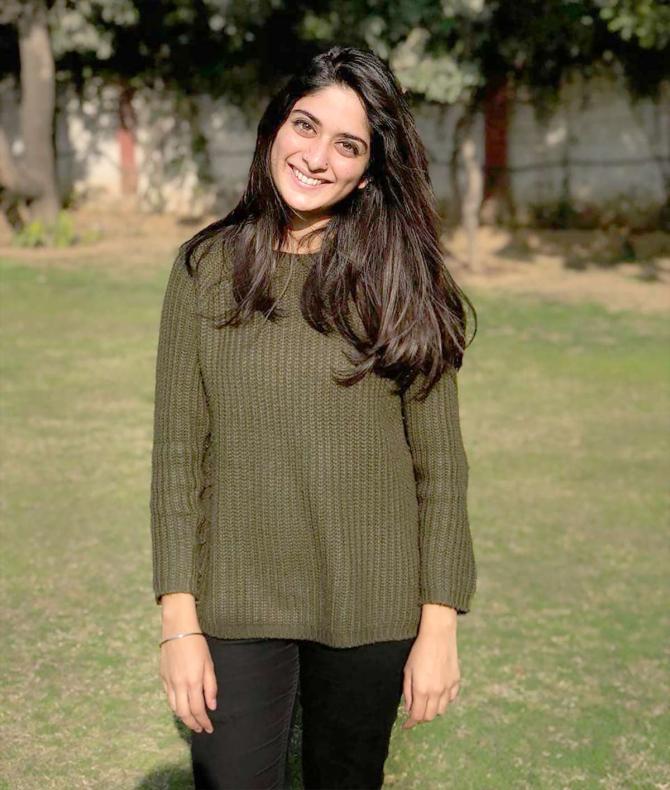 Match-making and arranged marriages form the backbone of the plot. In real life, would you consider an arranged marriage? How practical is it in today's day and age?
When it comes to choosing your partner, I think none of us would be opposed to the idea of meeting people.
If that happens through your parents or an online dating site or any other way, I don't think it matters as long as the end result is the same.
We have shown arranged marriages in a certain light.
Now the mindset is such that we associate arranged marriages with a lack of love, which is not true.
It is a very practical way to meet people because you know the other person is also coming into it with the same expectations.
It is just another prospect for meeting people and in no way does it mean that you have to go with the first person who comes your way, like any other platform.
You explore your options and take your time with your decision.
Mira Nair auditioned innumerable actors for Lata's role. What was it like to be the chosen one?
It is funny now that I think about it because I never really thought that I had a shot at getting this role.
But like it's said, the best things in life happen when you least expect them.
I am so incredibly grateful for this opportunity and that she saw in me the potential to be able to play one of the most beautifully written characters, someone at the heart of this book of worldwide acclaim, someone who will be in the TV series adaptation of it, someone who will be the face of a major BBC show.
I had never in my wildest dreams imagined that this could happen to me.
All I feel is gratitude.
With such a great role though came a lot of pressure as well of the expectations but Miradi always reminded me that you have to learn to let go of those expectations and play the character with the truth and honesty that's within you.
That has been my biggest takeaway -- to learn to dissociate yourself from the expectations around you and speak your own truth.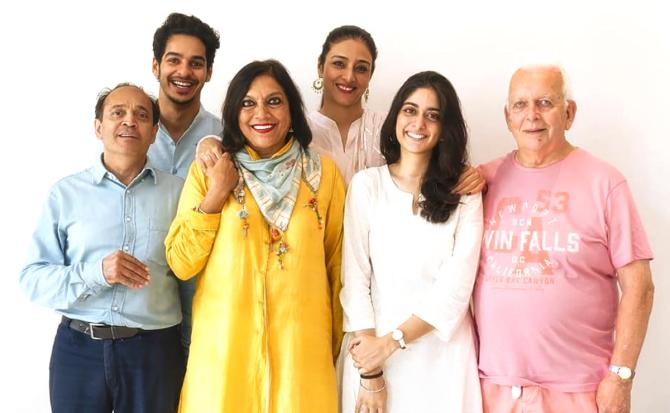 The series has a fabulous ensemble of skilled actors. Whom did you bond with the most?
I couldn't have asked for a better team.
It was such a joy to work with each one of them.
Not just the cast, but the entire crew as well.
We had people on the team who had been working with Miradi for more than 30 years and that speaks volumes about the kind of person she is.
She brings together such a great bunch of people and acts as this binding force. You just fit together like pieces of a puzzle.
There is always a harmony on set and a shared 'mission' to be part of something that is much bigger than any of us and to do it to the best of your ability.
It was a flow of positive energy and supporting each other in a way to bring your A-game to the table.
I have taken from this show people who I know I can rely on and go to anytime I need help.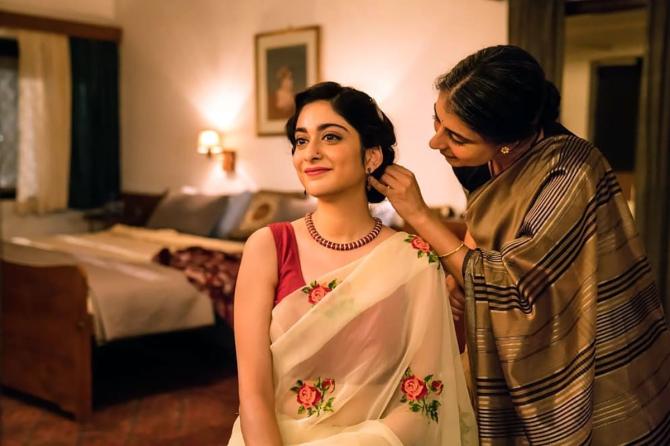 What preparations did you do to play Lata? Did you read up on the era? Listen to the songs of that period?
I had this marathon of a novel to go back to whenever I needed help with understanding my character's frame of a mind in a particular situation.
So when you have this 'holy book' to refer to and seek help from, the job gets easier.
Another important point that Miradi insisted on was the fact that she did not want any of her actors to be 'playing the period'. Rather, we had to focus on the character.
According to her, when you start 'playing' something, it becomes untrue and we wanted our characters and our portrayal of them as authentic as possible.
So my focus was constantly to bring the truth of my character to the forefront, rather than anything else.
The rest just happened along the way.
Obviously, the spectacular costumes by Arjun Bhasin and the incredible locations and set designing by Stephanie Carrol did most of our job for us to transport us back into that era and we never had to consciously work on it.
Yes, I would watch documentaries to understand the way people talked and to bring that into my speech.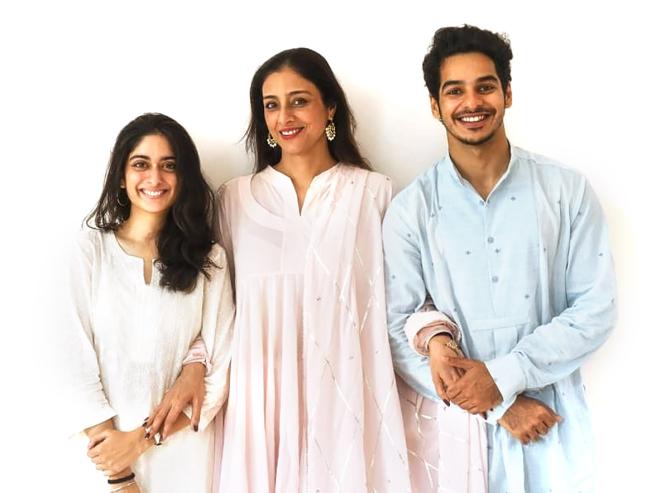 Is acting your chosen vocation for keeps ? Are you working on something else?
I would definitely want to keep working on my craft, and this is just the beginning.
I want to explore myself and experiment with roles, just implore my own potential.
I am currently reading for different projects, so hopefully something exciting will happen soon.
Would you like to work in Bollywood? Who are on your wish list?
I wouldn't be opposed to the idea, be it Bollywood or any other outlet as long as the content excites me.
I would love to work with Konkona Sen Sharma, both as an actor and also director.
Vidya Balan, Kalki (Koechlin), Rajkummar Rao, Anurag Kashyap, Shoojit Sircar, Imtiaz Ali... the list is long.