They are so bad, they're good for laughs!
Apart from the song-and-dance routine, Bollywood is also known for its action.
From flying cars to unbelievable punches, the films have done it all.
Some of the action has been good and actor Vidyut Jammwal promises to even better it in his new film, Commando 2.
Some action sequences, however, provide us with unintentional laughs, thanks to their gravity-defying stunts and style.
Here's looking at some of the funniest action scenes in the movies.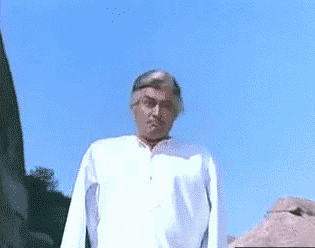 Let's start with the classic, Sholay.
Sanjeev Kumar's Thakur never really needed his hands -- his jump was enough to do the job.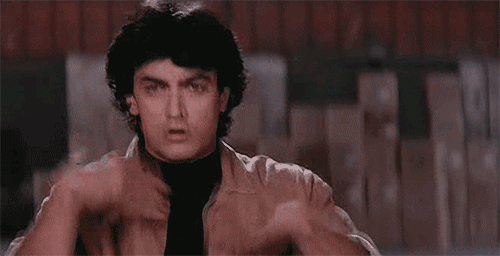 Andaz Apna Apna is a cult classic for so many things. Action was just one of the reasons.
Aamir Khan mixes style with his fights, making sure his hairstyle remains unaffected as he piles on the blows.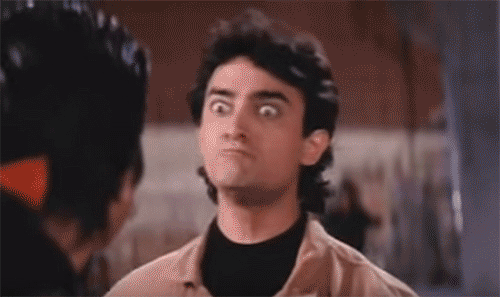 In fact, he made sure to ruin Shakti Kapoor's Crime Master Go Go's bow-tied hairstyle!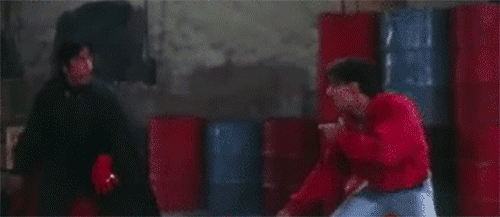 And then, there's Salman Khan who fights Crime Master Go Go without even touching him!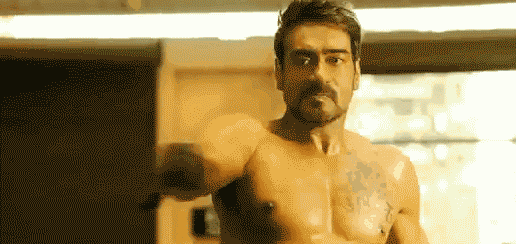 In Action Jackson, Ajay Devgn can send men flying off their feet, while he moves ahead -- to get the next lot perhaps?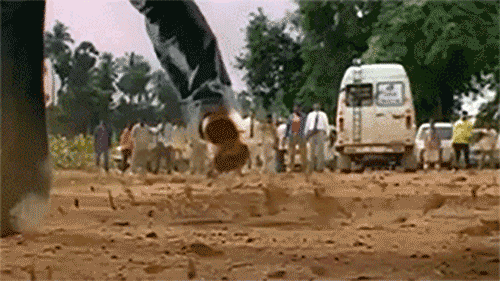 When it comes to Rajinikanth, nothing is impossible.
In Chandramukhi, he can cause a tornado just by moving his leg in a circular motion.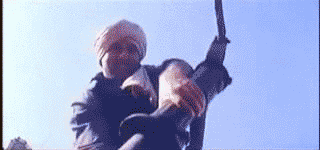 No action list is complete without Sunny Deol. His dhai kilo ka haath can easily lift a hand pump and swing it at the bad guys in Gadar: Ek Prem Katha.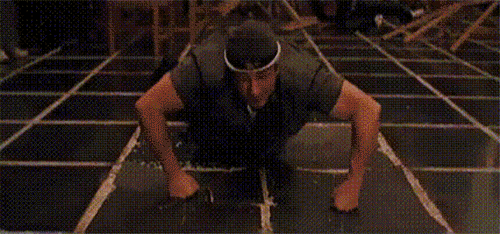 That dhai kilo ka haath can even break tiles and cause explosions like it did in Hero.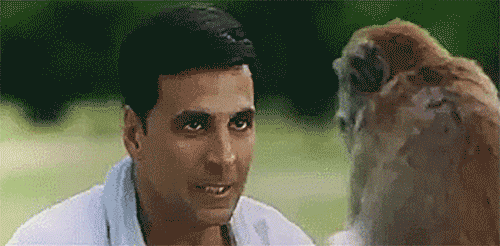 You think only humans do the action in Bollywood? Think again.
Housefull has a lot of monkeying too.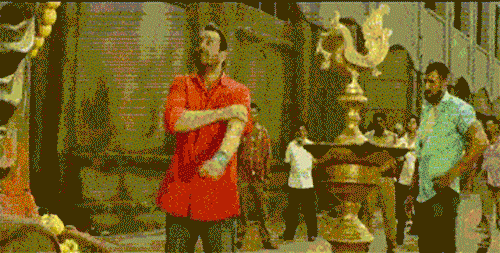 Sanjay Dutt can break a coconut with his biceps. It's enough to scare the goons in Policegiri.

Shah Rukh Khan doesn't need to travel by train. He can just run on it -- sideways at that -- and be just as fast.
Ra.One shows off his superhero powers just fine.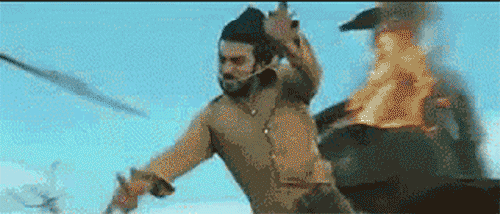 How to save the heroine when the villain is running off with her?
Ram Charan Teja has just the answer in Magadheera -- he aims a dagger at the villain's arm, cuts it off and voila! the girl's all fine!

Salman Khan in Ek Tha Tiger doesn't need to check in an airport to catch a private flight. He just has to jump off his bike.
Quite convenient!
Disclaimer: This is a satirical piece. Readers are requested to take the content with a pinch a salt.