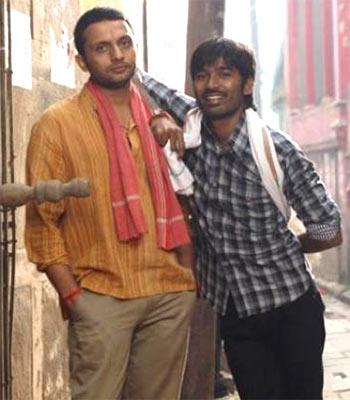 We celebrate Bollywood's lesser-known friends on Friendship Day.
Where would the Bollywood hero be without his best buddy as his trusted sidekick?
From lending humour to trickling sentiment, digging sense or helping a friend in need, this unsung, magnanimous category of supporting parts demonstrate how size of a role isn't crucial to the effect they yield.
Not too long ago, Rangeela's Rajesh Joshi drew attention as Aamir Khan's know-it-all pal Pakya while Sanjay Narvekar played a delightful partner-in-crime to Sanjay Dutt in Vaastav.
This Friendship Day, we celebrate these little know best friends to attract attention in recent times.
Anant Vidhaat Sharma, Sultan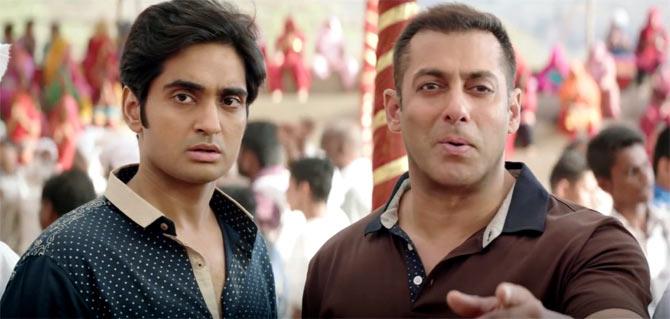 IMAGE: Anant Vidhaat Sharma and Salman Khan in Sultan
One of the actors to grab instant eyeballs in the money-spinning Salman Khan vehicle is Anant Vidhaat Sharma as the Haryanvi spewing, quick-witted Govind, who stands by his troubled boxer friend through thick and thin.
Harpreet Singh, Udta Punjab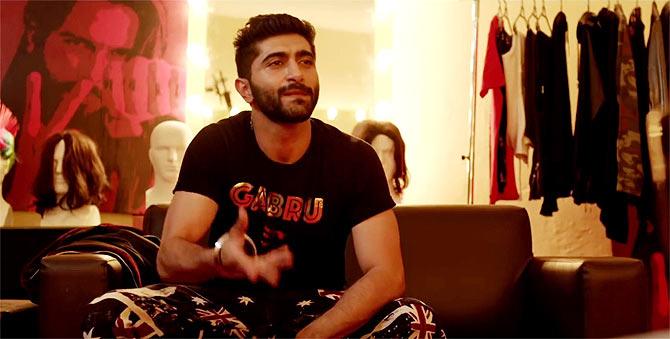 IMAGE: Harpreet Singh in Udta Punjab
As the expletive charging Samsher and constant companion to his Punjabi rockstar (Shahid Kapoor), Harpreet Singh takes part in his cousin's proclivity for partying wildly and defends his behavior on crazy video calls. Yet, he doesn't hold back a dressing down when things go completely out of hand.
Deepik Dobriyal, Tanu Weds Manu/Tanu Weds Manu Returns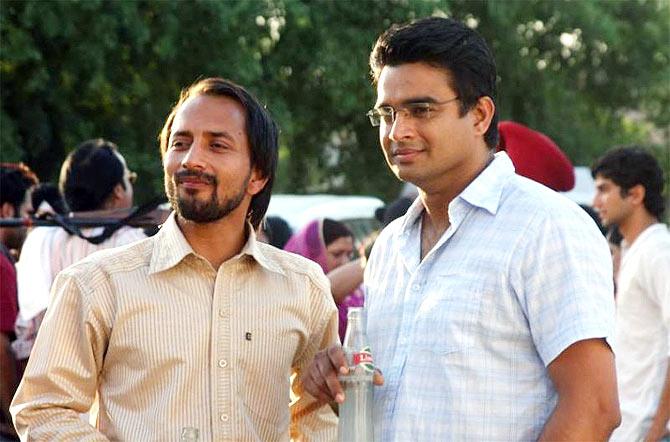 IMAGE: Deepik Dobriyal and R Madhavan in Tanu Weds Manu Returns
From doing dost duties to R Madhavan's Manu to embarrassing himself in front of a large audience by masquerading as a doctor, again for the sake of his lovesick chum, Deepik Dobriyal's Pappiji is a wonderful paradox between caustic wisdom and endearing tomfoolery.
Mohammad Zeeshan Ayub, Raanjhanaa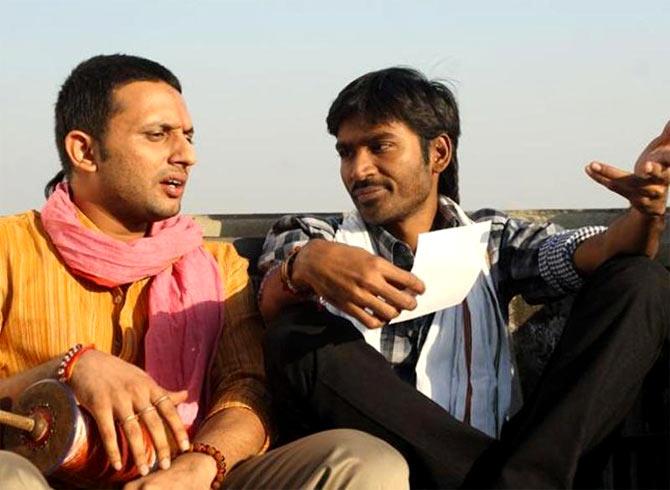 IMAGE: Mohammad Zeeshan Ayub and Dhanush in Raanjhanaa
A good friend will not only blindly support you but also thrash you when in the wrong.
Mohammad Zeeshan Ayub's feisty Murari shows he truly cares by drilling sense into a besotted Dhanush in Raanjhaana. Too bad the latter is unable to get the point.
Vikrant Massey, Lootera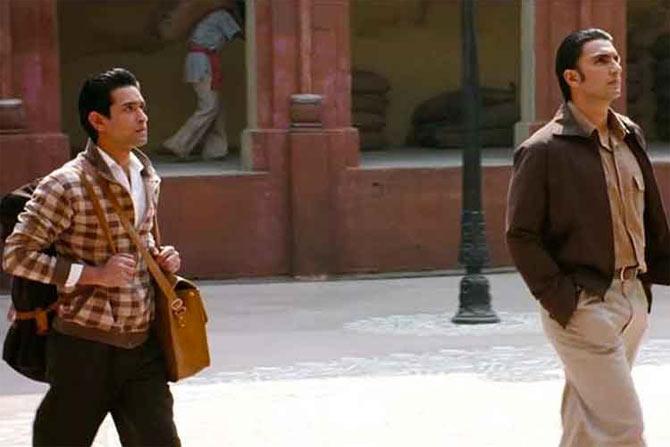 IMAGE: Vikrant Massey and Ranveer Singh in Lootera
Professional thieves don't have the luxury to romance. When Ranveer Singh comes too close to neglecting this reality, it's up to his friend, fellow movie buff and co-worker Devdas, played by the handsome Vikrant Massey, to warn him of the possible repercussion.
Manjot Singh, Udaan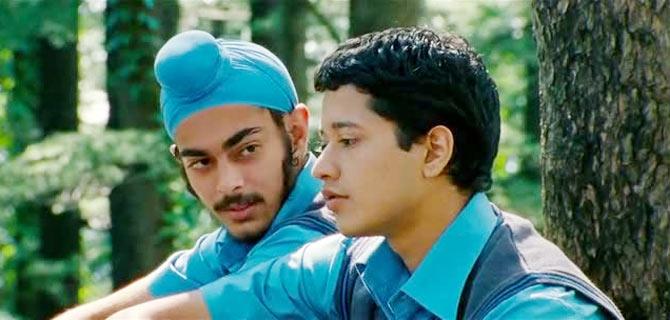 IMAGE: Manjot Singh and Rajat Barmecha in Udaan
Lending a sympathetic ear to your depressed buddy shows concern but to ensure him you'll back him if ever he decides to make a life altering-decision proves you really care. A terrific Manjot Singh as Maninder exemplifies one in the lyrical coming-of-age tale, Udaan.
Rajeev Ravindranathan, English Vinglish
IMAGE: Sridevi, Ruth Aguilar, Sumeet Vyas, Rajeev Ravindranathan and Corby Hibbs in English Vinglish
Touched by her gesture for his idli-served tummy, Rajeev Ravindranathan's well-meaning classmate of Sridevi's in English Vinglish reciprocates even more kindly. When his lady friend is forced to skip class, he teams up with fellow students using a speakerphone to ensure her tutoring stays uninterrupted.
Kayoze Irani, Student of The Year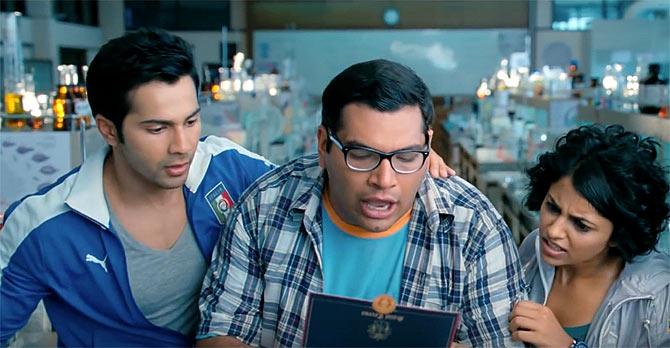 IMAGE: Varun Dhawan, Kayoze Irani and Manasi Rachh in Student of The Year
Though he's quite the competitive rat in his academic years, Kayoze Irani's Sudo comes to realise the value of friendship eventually. And in one grand gesture he plots to reunite his college friends (Varun Dhawan, Alia Bhatt and Sidharth Malhotra) so that they too see the beauty in forgive and forget.
Varun Sharma, Dilwale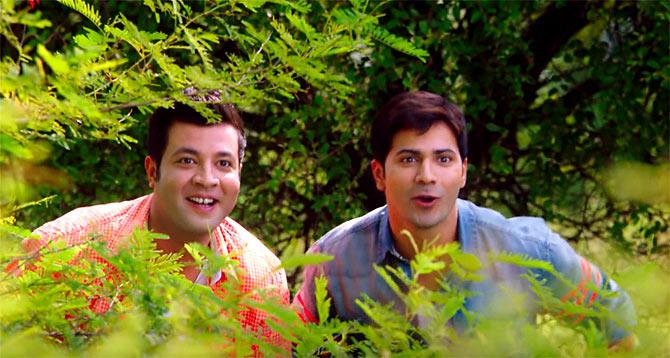 IMAGE: Varun Sharma and Varun Dhawan in Dilwale
Varun Dhawan's stocky BFF (Varun Sharma) shows he's more than hilarious company by helping the latter devise schemes to reignite the dead romance between older brother Shah Rukh Khan with his estranged love Kajol.
Wish he got a better platform than the disastrous Dilwale to achieve this target.
Anand Tiwari, Go Goa Gone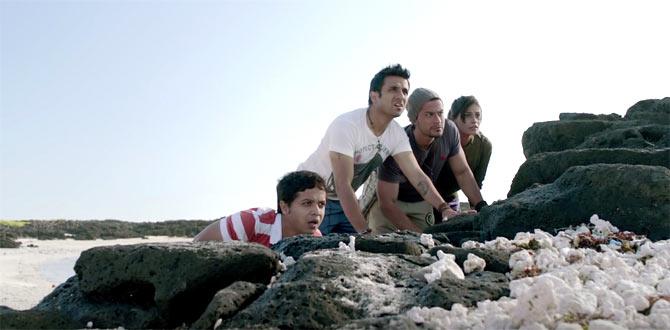 IMAGE: Anand Tiwari, Vir Das, Kunal Khemu and Puja Gupta in Go Goa Gone
Dope head losers like Kunal Khemmu and Vir Das would bite dust if it wasn't for their earnest pal and accommodating roommate (Anand Tiwari). Though he realises he's constantly taken for a ride, the man cannot resist being nice.