'I want to do an action film every two years.'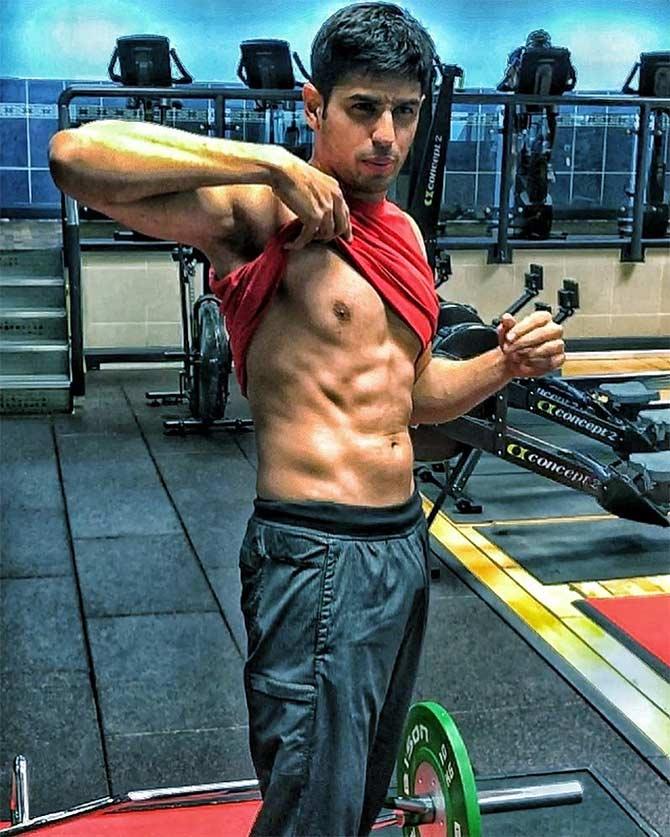 Photograph: Kind courtesy Sidharth Malhotra/Instagram
Sidharth Malhotra is in a happy space.
His latest film A Gentlemen may not have opened to good numbers at the box office, and his recent tweets may have lost him followers, but Sidharth feels his journey has given him confidence.
"I started with zero," he explains, and now, he is a sought after actor.
As Sidharth moves on to films like Ittefaq and Aiyaari, he looks back at his travels in Bollywood. Rediff.com's Patcy N listens in.
class="rbig"Do you think it's important to make a film with the right budget?
Absolutely! Karan (Johar, Sidharth's movie mentor) once told me what Yashji (Yash Chopra) had said -- films don't go wrong, budgets go wrong.
Sometimes, it is difficult to keep the budget in control, but Fox (Star Studios, producers, A Gentleman) and (directors, A Gentleman) Raj and DK decided that we must have thrilling action, with hand to hand combat.
It needed to be real. Even without CGI, you can still get the same effect and make it stylish.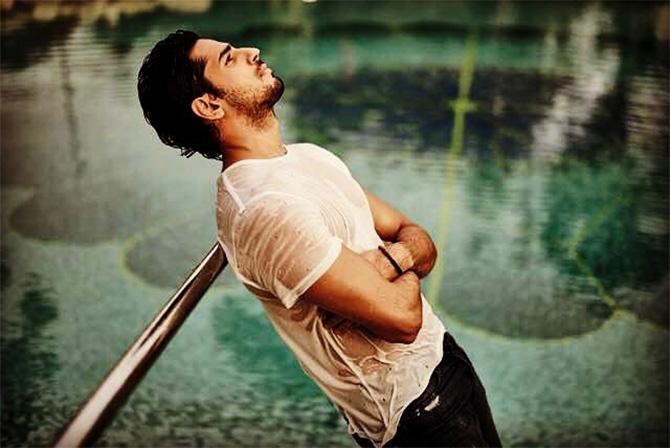 Photograph: Kind courtesy Sidharth Malhotra/Instagram
It was your first double role.
We started this film a year ago. At that time, there were no double role movies releasing. But now, there are two -- Mubarakan released before our film, and Judwaa 2 will come after.
But these characters are from two different worlds -- Gaurav is an NRI from Miami. He has a 9 to 5 job, wants a family...
Rishi is from Mumbai and he is more aggressive. He's a loner and not happy with the work he is doing....
I enjoyed playing Rishi more because he had more style and does more action.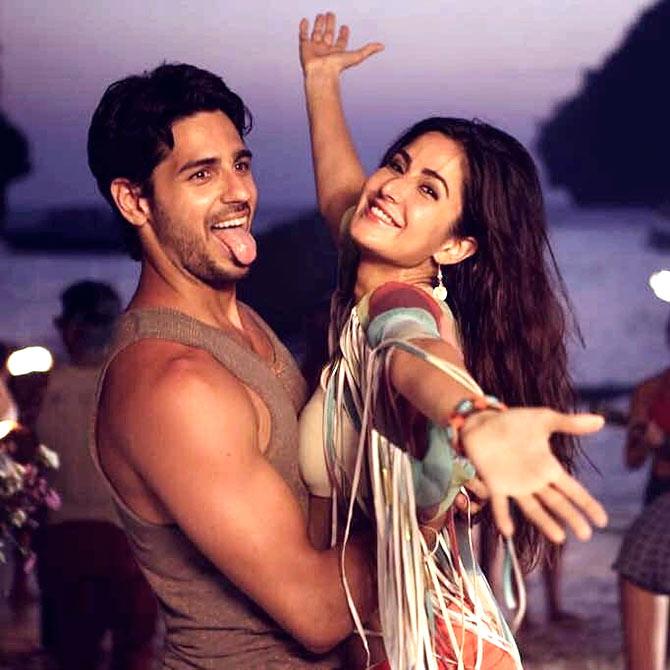 IMAGE: Sidharth enjoys a light moment with his Baar Baar Dekho co-star Katrina Kaif. Photograph: Kind courtesy Sidharth Malhotra/Instagram
You are doing a lot of action.
I grew up on action movies. I love the James Bond and Jason Bourne movies.
Sadly, India doesn't make films in this genre anymore. There was a time when Bachchansaab and Dharmendraji would do action films.
I want to do an action film every two years.
How was it working with Raj and DK?
Raj and DK are unique because of their backgrounds -- they were engineers working in America.
They call themselves audience-turned-directors.
They love Hindi and South movies. They don't think typically; they have a different take on their films.
Their humour is their big plus point. Their quirky fun writing is their USP.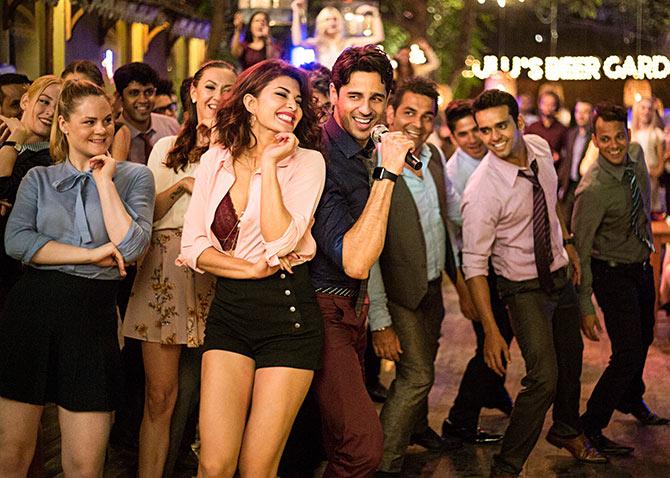 IMAGE: Sidharth and Jacqueline Fernandez in A Gentleman.
Jacqueline played your bhabhi in Brothers and your girlfriend here.
Bhabhi se seedha girlfriend ho gayi, yeh hai Hindi pictoron ka kamaal.
I only interacted with Jacqueline during the Brothers promotions. We hardly had scenes together -- maybe just one scene.
I got to know her when I was shooting for this film because we shot it over a year in Mumbai, Bangkok, Miami and Goa.
She is a fabulous co-star and doesn't need any ice breaker.
Whenever you meet her, she is always happy.
I have never seen her stressed. It helps to have somebody who is so positive.
I also love the fact that she is a self-made person.
She works really hard and is extremely fit.
Off set, we would do a lot of activities together. Like, in Mumbai, we would go horse riding.
You are an outsider who has achieved success in this industry.
When I look back at my journey, it gives me a sense of confidence.
I have been through an odd journey from Delhi to Mumbai, struggling, not having a job, shifting houses...
Today, I am giving interviews. So it does give me gratitude and confidence.
The fear is gone.
This year has not been good for the box office, with so many flops. What do you think is going wrong?
It's sad that none of the films are making big numbers.
Baahubali and Dangal are the only films that did big business.
It also tells us that the audience is putting more pressure on good writing.
Whatever little experience I have, I would like to say that we have a dearth of writers who only write and not do anything else.
Otherwise, we have writers who want to become directors.
Also, they need to be better paid. They should be employed by agencies and just write scripts, ideas, work on dialogues, do research and give us A grade quality scripts, be it for television, films or Web series.
Today, the audience is rejecting anything that is substandard.